Employees are a company's greatest asset. It's why labor costs average 70% of a company's expenses. In almost every industry, the workforce provides the backbone of the goods and services a company offers. However, people development is necessary to ensure companies have experienced, skilled, knowledgeable, efficient, and loyal employees.
Effective employees are increasingly hard to come by and expensive to replace. This is why companies spend compensate their HR functions between $2,500 (for small companies) and $650+ (for enterprise companies) per employee. Attracting, growing, and retaining employees is one of the most important ongoing tasks a company has beyond sales, leading to a plethora of engagement and retention strategies that include e-learning content and materials, seminars, collaborative work, and of course, mentorship programs.
People development is fairly all-encompassing of any strategy. A company's human resources or talent development department will deeply ensure workers are both effective at their jobs and satisfied with their professional development and career growth. But what is people development exactly, and how can a company benefit from it? Is it really necessary? More importantly, how do you do it?
People Development and Its Link to Employee Development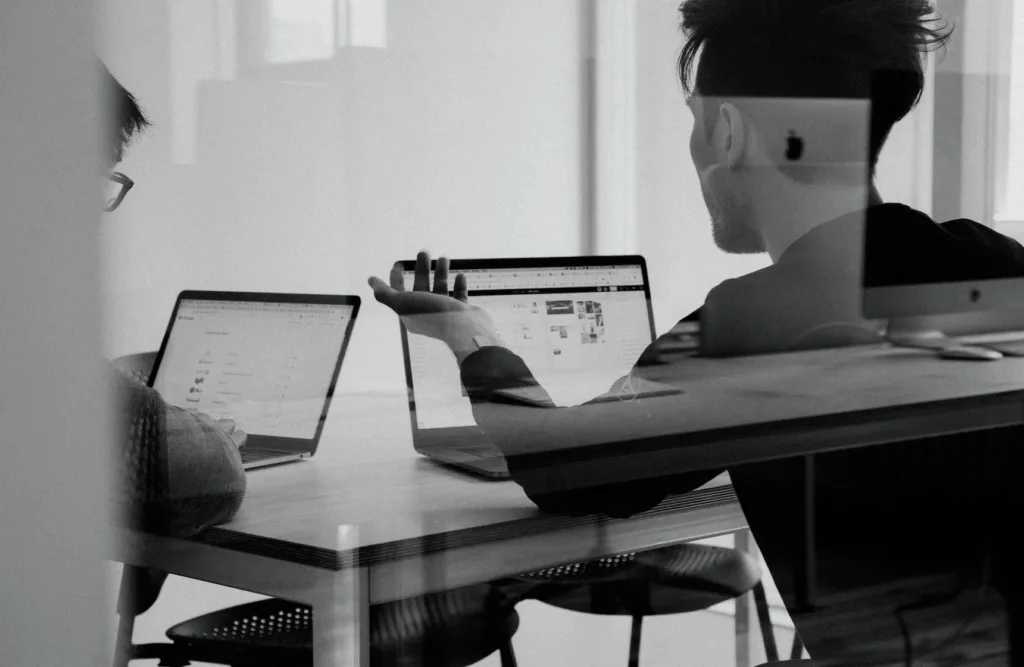 Try this on for size: Our Employee Development eBook (👈 download right there!) speaks to exactly the kind of problems you have with employee development right now and how mentoring can help.
People development, also often used interchangeably with employee development or professional development, is the use of suitable strategies and measures to implement the goals of the company with the help of employees qualified for technical and methodological improvements. It serves to secure a particular company or organization's need for executives and specialists to improve their efficiency and profitability. In other words, people development is about closing the gaps in the organization in terms of skills, expertise, and experience.
People development allows the company to be prepared for whatever challenges there are in the future. It provides companies the power to be independent of the external labor market and ultimately boosts the company's competitive edge.
Benefits of People Development on Employees Companies
People development can be used interchangeably with the more common term, employee development. Here is why people development and its more popular sibling, employee development, are important for building and sustaining a strong workforce.
Career growth equals better employee retention
No one wants to work at a dead-end job (hence the demand for career pathing). Equally, nobody wants to stay where their worth is not valued. One of the common reasons why employees leave is when they don't see their careers grow with the company they are working for.
The most common reasons people quit jobs include:
A desire for better pay
A better work-life balance
More professional development opportunities
Bad company culture
Poorly trained management teams
The training and development aspect can't be undercounted. A Monster.com survey reported that more than 45% of employees would likely stay in their jobs should they be offered training.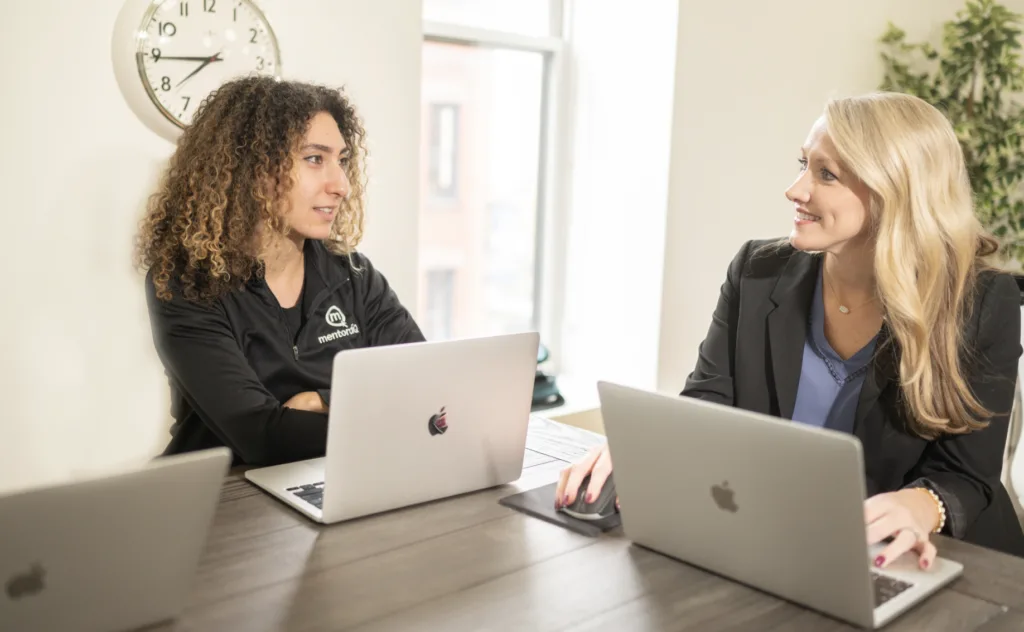 And in its 2019 Workplace Learning Report, LinkedIn found that 94% of employees say they would stay longer if the company invested in employee training and development.
People development plays a huge role in keeping the best employees and talents to sustain and secure long-term success. Employees who are given opportunities for professional development will: increase their knowledge, expand their skillset, and make them better equipped to handle bigger and/or specialized responsibilities in the company. Ultimately, this primes them for leadership roles.
Thus, it becomes a win-win situation for both employers and employees. Your company gets more efficient workers, while the latter gets new career perspectives. This encourages employees to remain with the organization in the long term, saving the company tens of hundreds of thousands of dollars per employee in lower turnover costs. As a result, companies have satisfied and motivated employees, leading to a reduction in turnover, which ultimately reduces the cost of turns-over and recruiting.
Employees with improved skills and employee morale increase profitability
Companies that start investing in professional development boost their profitability. As a matter of fact, the return on investment of training programs can lead to up to 250% in as fast as eight months. That's according to research from the MIT Sloan School of Management. Oh, and that's a conservative estimate, as well.
People development basically fits all of the following criteria:
Both structured and unstructured, depending on the need
Measurable and tied to specific KPIs or organizational goals
Continuous part of an employee's tenure with the company
Encourage the improvement of skills and knowledge
Designed to create efficiency with task completion
Equips workers to be action-takers and decision-markers in a way that benefits themselves and the organization
Helps workers achieve their personal and career goals
People are happier if they know they are the best ones for the job. This improves morale and confidence.
It is, however, important to note that people development needs differ from one employee group to another. Employees engaged in veteran mentoring programs may have different needs than those in a reverse mentoring program. Junior leaders have different needs for their executives. Similarly, high-potential employees require employers to cultivate their knowledge and skills for specialist positions.
People development equips employees with the right learning and skills to be more efficient in their jobs, which will yield positive results and success for the company.
Attract top talent and the best candidates for the job
Most job seekers look for companies they can grow their careers with. This means they prefer companies that invest in employee development so they can pursue learning opportunities that support the expansion of their knowledge and skills.
Unsurprisingly, Gallup research shows 59% of Millennials put development opportunities as their prerequisite when looking for a job. Career development is just that important to workers, and especially younger workers who now make up the majority of the labor market.
Best Strategies for People Development
People development is a strategy just like any other that your business will deploy. And with any strategy, it's important to consider all of the elements that go into that strategy, and then plan how to execute successfully.
Align employee development with long-term company goals
First and foremost, you must assess the current workforce and your organization's goals before you come up with a comprehensive guide for your employees. Take a closer look at your staff; which areas need change and improvements for the company's progress? What challenges can you foresee along the road? Addressing these key factors give you a clear direction on how to execute your key strategies.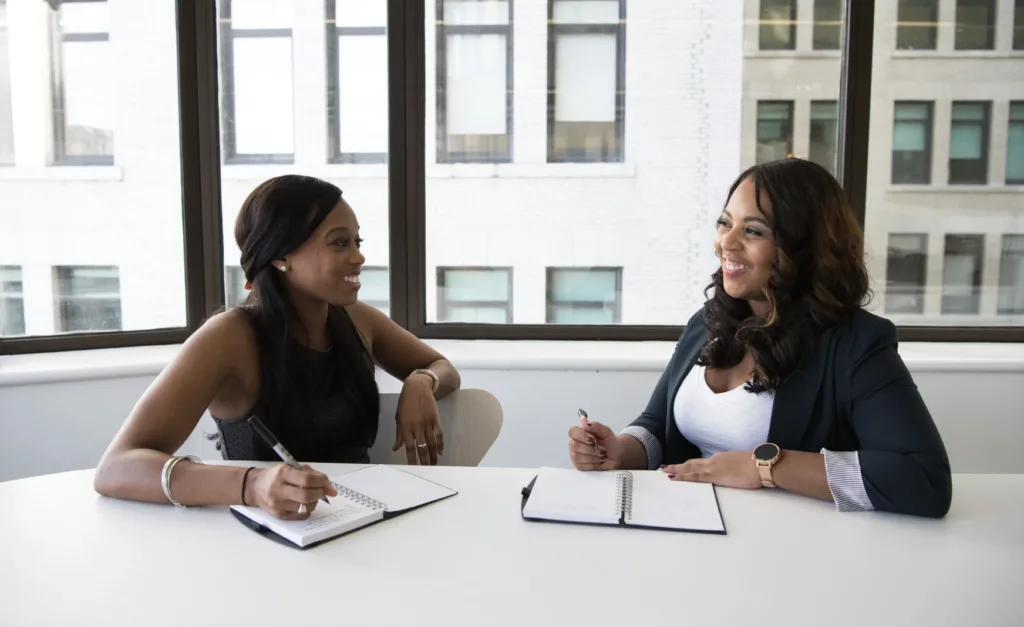 Speaking of guides: Have you checked out our Workforce Survival Guide? It covers why retaining employees is so hard right now and how you can retain your employees with mentoring programs. Give it a read today!
This is where you can map out a plan, and your plan should have three main objectives:
Provide opportunities to meet the career aspirations of your employees
Address the company's long-term strategy and goals
Conduct leadership training to recognize the future managers and leaders of your company
Perform a skills gap analysis
Again, take a close look at your employees and pinpoint the areas that need improvements. Your human resources department should help you pinpoint the employees with the best potential to become leaders and managers. You can also look for individuals with the best potential to excel so you can equip them with learning tools and opportunities, as well as provide adequate support with training and mentorship.
Providing them with the needed support can help give them extra motivation to improve their own performance.
Employee-specific development
Ask your employees what they enjoy most about their work, their difficulties, their interest, etc., and how they think they can progress from their current roles. While you are responsible for guiding and supporting your employees' development, your employees should also commit to your people development plan and should be held accountable.
You can develop an efficient strategy for employee learning that addresses specific challenges and company needs. In turn, they become a more valuable addition to the organization as a result of developing new skills. You can develop this program alongside the human resources team.
Mentorship programs
Workplace mentoring is one of the best ways to connect and make employees engaged. A good mentorship program will allow you to hit multiple birds with one stone: accelerate employee development, close skill gaps, and ultimately build a company culture where your staff is motivated to continue growing with the company.
Knowledge sharing activities
People development should focus on creating a learning and mentoring culture that values sharing of knowledge and information within the organization. Your company intranet, for example, is a great tool for sharing information.
Moreover, training sessions that allow employees to share what they know about certain topics are a great way to keep everyone engaged and develop presentation skills.
Provide access to on-demand engagement and training
Make sure to provide opportunities and options for people who want to work at their own pace and those who work remotely to your company's people development goals. On-demand training is essential for remote and hybrid workers, especially if those workers can pick their own programs, select their own mentors, and choose their own knowledge pathways (within limits, of course).
There are numerous ways to do this; you can get them subscription training courses, buy in-house programs, utilize mentoring software, etc.
Choosing the Best People Development Methods
You don't need to spend a fortune to invest in your employees' personal development. Just have on hand a few best practices for implementing a people development plan that will increase employee engagement, employee retention, and the performance of your current employees.
Here are some excellent ideas you can implement in your company without breaking the bank.
Coaching and mentoring program: As said earlier, workplace mentoring is a great way to connect with your employees. Not just that, the benefits of mentorship go beyond the employee getting guidance from senior staff; it also improves retention rates, boosts productivity by passing knowledge and critical know-how, and develops experience. Mentors make mentees accountable, and more importantly, it cultivates an inclusive culture in the workplace. It's also easy to start a mentoring program and then scale that program across your entire organization.
Training: Training for upskilling and reskilling keeps your staff competitive in the ever-changing and highly demanding digital industry. Help your employees hone their skills more and develop new capabilities to keep make confident to take on new and bigger roles in your company.
On-the-job training: Those who have undergone training on specific technical skills (financial analysis, operating special machinery, etc.) will hone their newly learned skills better through continuous practice. On-the-job training provides a great avenue for that.
Job rotation: Rotational programs allow your employees to learn about various areas in the operations of the company. Rotational programs that last several weeks or a few months at a time will ensure your employees understand the different faces of the business and know their colleagues. Moreover, it can encourage knowledge transfer, even for tenured senior employees. Employees may even discover new interests and gain new skills that will reinvigorate their energy and encourage them to approach their roles from a different and new perspective.
 Workshops and working groups: These methods allow employees to get to know their peers within and outside their department and even their organization. A common option for this is employee resource groups, or ERGs. These can be very beneficial for gaining new insights, troubleshooting various problems, and opening the line of communication with the best people for the job.
Simulations: Simulation exercises are engaging and extremely effective activities that keep your staff ready for whatever challenge you want to focus on in your particular exercises. Role-playing, for example, is great for customer service interactions, where one will learn how to diffuse a confrontational and irate client.
Self-study: Encourage employees to expand their knowledge and skills on their own and compensate them for their efforts. Obviously, you need to identify their interests and provide them with learning materials, courses, and tools, if possible.
Start Development Where It Matters Most: Onboarding
Employee development is a broad topic. Understanding what it is and how it looks is only the first step. To really get the most out of a development strategy, begin looking at your onboarding strategy. Because poor onboarding programs increase early turnover, the onboarding process is the best place to start implementing your engagement and development strategies once you've hired new workers.
Check out our post on how mentoring helps improve onboarding programs and make sure to follow us on YouTube, where we share best practices and advice on using mentoring for developing employees.