Virtual Mentoring for a New Virtual World Series
During the last 6 months a lot has changed in the world of work and talent development. Many of us are juggling cute distractions like kids and pets, while others are trying to make the best of poor lighting, awkward camera angles, and intermittent technology issues. With all of us working from home the MentorcliQ team thought it would be fun to explore how some our customers are adapting their mentoring programs to the challenges of our new virtual world. People still need to feel connected and virtual mentoring is a key driver of that connection. Join jennlabin, Chief Talent and Diversity Officer for MentorcliQ for a 5 part short video series on virtual mentoring where Jenn will share practical advice, best practices, and real stories from companies that have already sprung into action to deliver more employee connections.
In this first video, Jenn will discuss what's changed in the world of talent development and give an overview of virtual mentoring. In subsequent videos she will explore virtual mentoring programs with three MentorcliQ clients as well as provide best practices for your own virtual program.
Key Takeaways:
50% of the workforce is expected to work from home through 2021 and companies are looking for ways to support employees and increase engagement and retention of those employees working from home.
Employees report needing help navigating how to do their work remotely. Employees also want more information and guidance from leaders than they are currently getting. Virtual mentoring is perfectly suited for addressing both of those challenges.
When technology is used to support virtual mentoring programs companies see an increase in retention by an average of 50%.
What's changed for Talent Development in 2020?
The biggest shift that we have seen is the rapid adoption of remote work at an unprecedented scale. The new work from home environment is shaping how our workforce collaborates, learns, and connects.
According to Gallup, roughly 50% of employees are expected to continue working from home into 2021. An investment in virtual mentoring will continue to be valuable for the long-term as companies focus on increasing engagement and retention of employees.
Given the workplace challenges of today, professionals are turning to mentoring programs for proven, people-focused talent development and unique mentoring program structures that help employees and businesses adapt by keeping employees connected, engaged, and productive.
Why and How of Virtual Mentoring:
Mentoring creates the measurable impact of decreasing overall employee turnover by over 40%. Mentoring has an even bigger impact, when specifically powered by technology to increase connectivity in the workforce. Results show an increase in retention by an average of 50%.
Virtual Mentoring is a version of relationship-based employee development opportunities (skills coaching, career development, employee networking groups, affinity circles, sponsorship programs) which take place entirely through digital communication platforms.
Mentoring programs supported virtually can bring additional benefits than a more traditional in-person approach because employees from anywhere in the world can participate and be matches across teams, functions, divisions, cultures, and geographies.
---
About Jenn Labin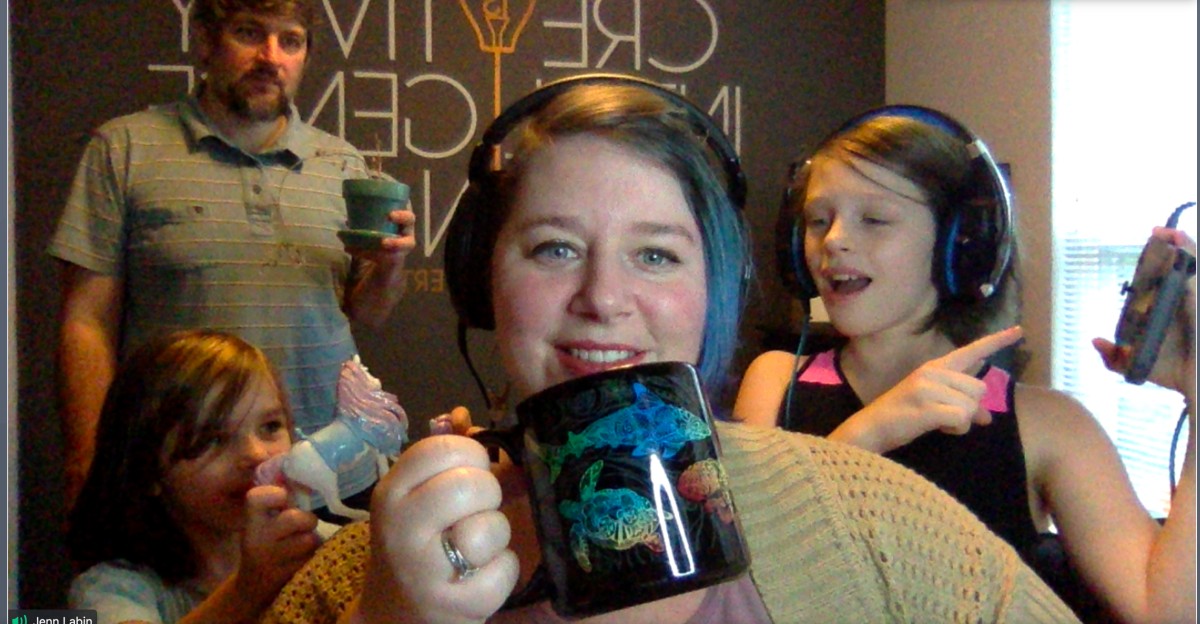 Jenn Labin, Director of Learning and Development at MentorcliQ has over 15 years of experience in talent development, training and design. Jenn's work from home colleagues include her husband, two kids, and a couple of cute bunnies! Previously Jenn was the owner of TERP Associates, acquired by MentorcliQ in 2019. Combining TERP's expertise with MentorcliQ's award-winning mentoring software to expand mentoring content, training and value for customers. Jenn is the author of Mentoring Programs That Work, a unique approach to building scalable and sustainable mentoring programs. She is a regular presenter at the ATD International Conference, ATD chapters and MentorCom.
Want to learn more about mentoring programs powered by mentoring software?
Connect with MentorcliQ to see how virtual mentoring programs powered by mentoring software and our framework can impact and improve your employees retention.