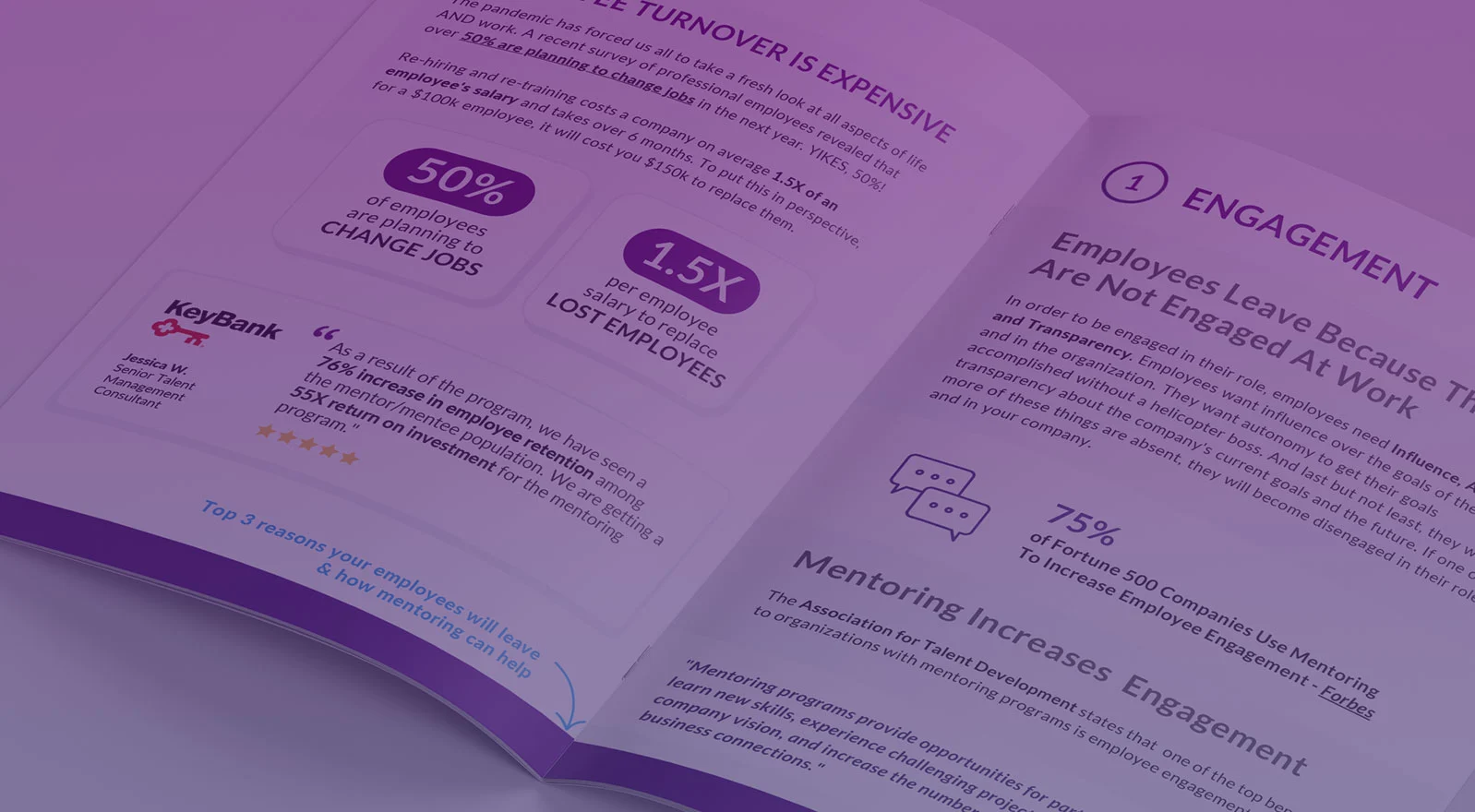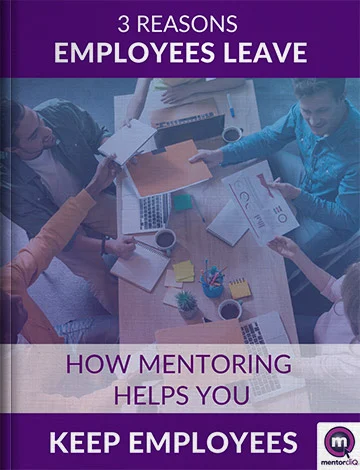 3 Reasons Employees Leave
& How To Keep Them
Why Are Employees Leaving?
50% of employees are planning to change jobs this year according to a slue of articles published in SHRM, ATD, and INC Magazine! Yikes, 50%! All of their knowledge, expertise, poof gone. Not to mention the lost productivity, revenue, and the cost to rehire and retrain.
Losing great talent is frustrating and expensive so to help, we put together this E-Book that helps you understand the top 3 reasons employees are looking to leave and how you can leverage mentoring programs to keep them!

See How Mentoring Increases Employee Retention:
A Simple Message of Thanks Expressing gratitude is one of the most important things you can do in any relationship or partnership.  Taking the moment to reflect on who and what we are grateful for in our lives has a number of benefits including opening doors to better relationships, improvement in psychological well-being, improvement in physical health, and increases empathetic […]

3 Reasons Mentoring Should Be Part Of Your Employee Well-Being Initiative: While historically there was a focus on physical activity, company wellness programs also use this time to highlight a holistic view of health – not just healthy foods in the cafeteria but the growing interest in stress management and work/life balance. One area often overlooked is maintaining a social […]

The Benefits of Mentoring for Mentees When a mentee joins a mentoring program, there's a threshold expectation that certain things are going to happen: development needs are going to be identified, goals are going to be set, and the mentor is going to guide the mentee towards achieving those goals. Of course there is a lot of work that happens […]