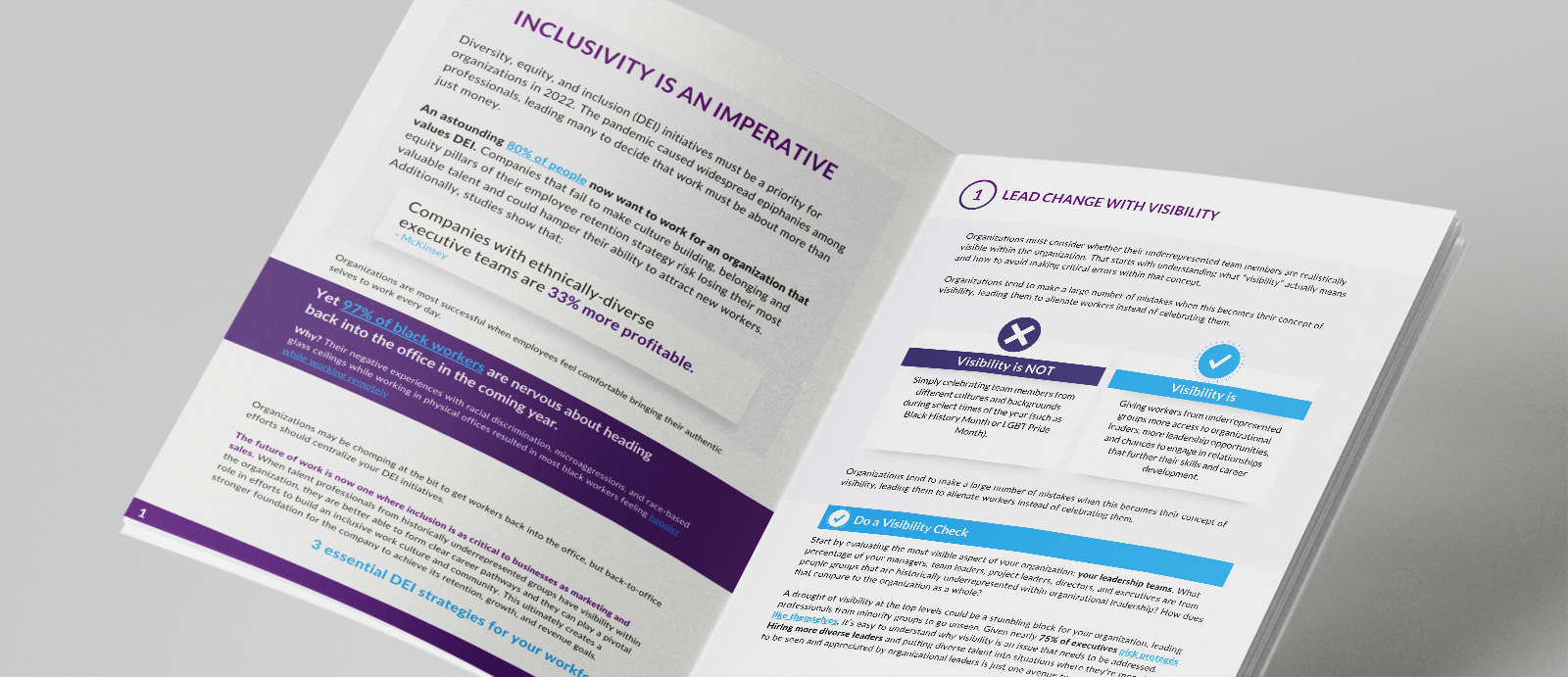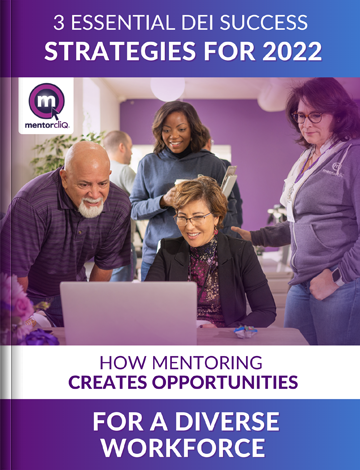 3 Essential Diversity, Equity, and Inclusion Strategies for 2022
Inclusivity Is An Imperative
(An astounding 80% of people now want to work for an organization that values DEI.)
Companies that fail to make culture building, belonging and equity pillars of their employee retention strategy risk losing their most valuable talent and could hamper their ability to attract new workers.
The cost to replace a worker can be as much as 2X that employees' salary (and sometimes more). Companies that fail to switch gears quickly enough could lose millions of dollars in 2022 due to higher attrition rates.
Our 2022 Essential Strategies for DEI will give you a crash course in leading change with visibility, supporting career advancement, and develop an organization wide culture of inclusion.

SEE HOW MENTORING HELPS YOU ENGAGE, GROW, AND RETAIN YOUR TALENT