Mentoring activities are pre-planned engagement strategies that mentors can use to build up the mentor-mentee relationship. The type of mentoring activity you choose is typically designed to help respond to one of many mentoring program goals. The great thing about mentoring activities? You can use them in any type of mentoring engagement, whether you're in-person or mentoring remotely.
Professional Mentoring Activities that Boost Mentee Engagement
If you're just getting to know your mentee for the first time, you may use an icebreaker activity that helps you and your mentee learn more about each other beyond the surface level and spur conversation. Whichever activity you choose to do, however, it's important to follow the general policy of any learning engagement: plan with the end in mind.
Generating new mentoring activity ideas can be challenging. If you feel like you've just about done them all before, or you're looking for new inspiration, we've got you covered! Here are 10 mentor program activities you can try today.
Mentoring activities can be structured or unstructured. The most important thing to remember, however, is that any mentoring activity you engage in should be fun for you and your mentor, while also serving the goals of your mentoring relationship.
Kickoff your mentoring relationship with coffee (or tea)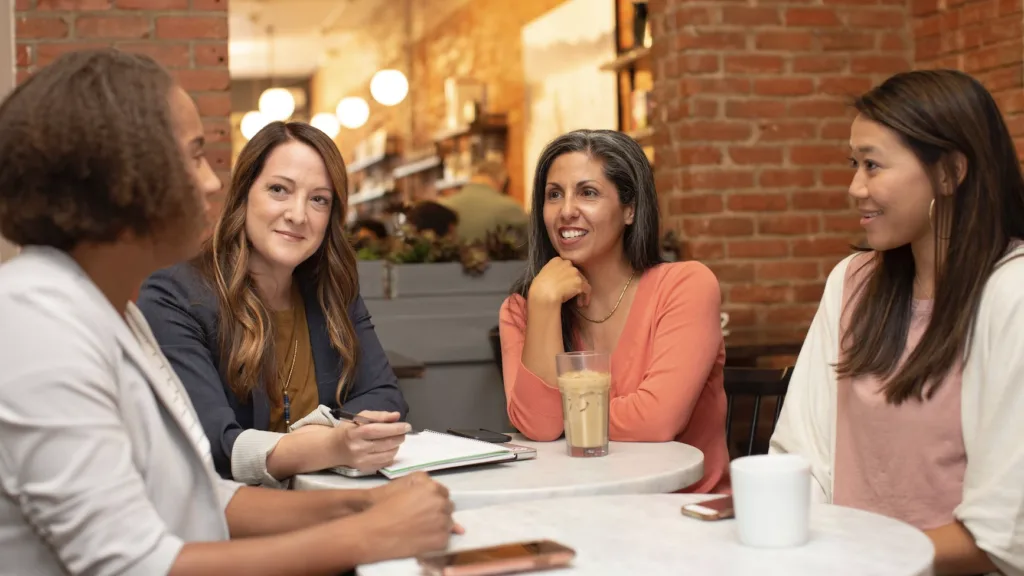 A great way to begin your relationship with a mentee is to take them out for coffee. The focus of your first mentor meeting should be to establish a baseline for your relationship. Getting to know each other in a casual setting will help your mentee release some tension.
It's not uncommon for mentees to enter the relationship feeling stressed, especially if you're at more of a senior level within the organization.
So why coffee or tea? Ample research shows that caffeine does more than just give us energy, it can actually help relieve stress. Combined with a less formal environment like a local coffeehouse or tea shop, and your mentee will feel far more comfortable with you and with your mentoring relationship from the start.
While we suggest you do some goal planning during your first mentoring session, it may be a good idea to spend some time just getting to know each other. Keeping on the theme of casual, try focusing on informal discussion topics focused on building trust.
Have a goal-planning session
Every good mentoring relationship should have measurable goals. That doesn't necessarily mean you need to pull up a spreadsheet and start gathering hard data. Qualitatively-measured goals are often just as good as those that can be measured with numbers. But you and your mentee will have a hard time tracking any kind of growth if you don't begin the mentoring relationship with a clear set of goals.
There are multiple ways to establish goals, but we recommend you try REAL goals. These are the goals that are:
Relevant
Experimental
Aspirational
Learning-based
Try to let your mentee lead the way in developing these goals. It may help if you give them some thinking questions if they're struggling to create adequate goals. You may even suggest some yourself. Importantly, work together to create a timeline for each of the goals you create. Just make sure you and your mentee are realistic regarding what is achievable within the timeframe of your mentoring relationship.
Create a vision statement
When Bill Gates helped found Microsoft in the 1980s, his vision statement for the company was simple: "A computer on every desk in every home". Simple and elegant, right? What's more, it was certainly realistic, even if difficult to achieve. Much like goals, vision statements are something to be accomplished. But they're more than that.
For a mentee, they should encompass the totality of what that mentee wants to achieve as a total sum of the mentoring relationship. The individual REAL goals may be the keys toward achieving that, but the vision statement is the end result of all of those goals working together.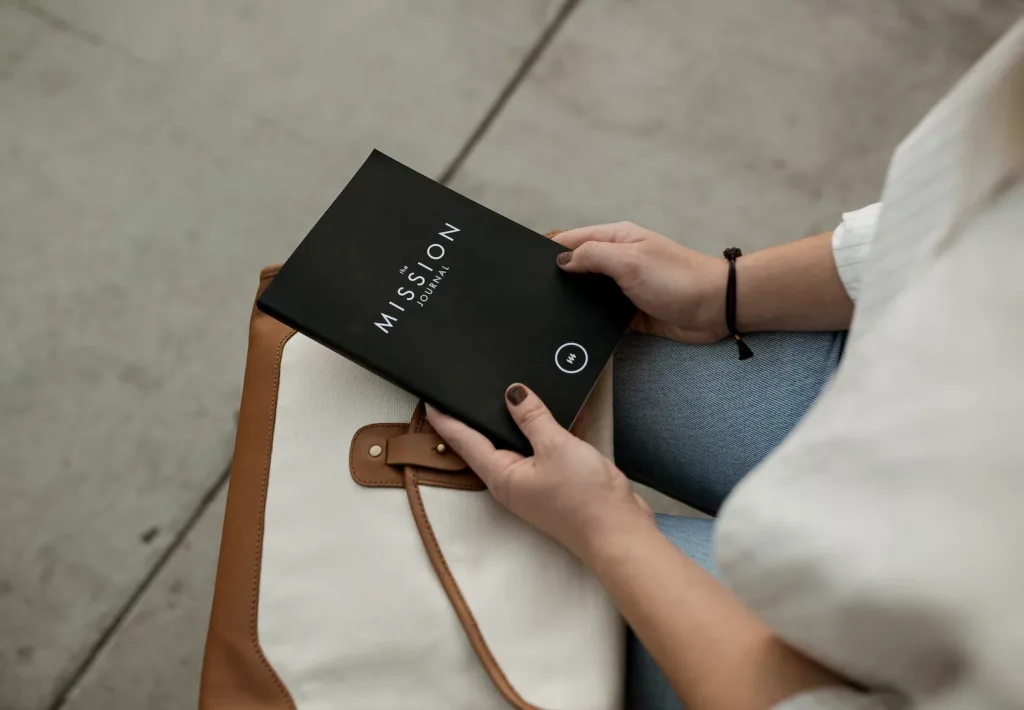 Much like goals, vision statements are something to be accomplished. But they're more than that. For a mentee, they should encompass the totality of what that mentee wants to achieve as a total sum of the mentoring relationship. The individual REAL goals may be the keys toward achieving that, but the vision statement is the end result of all of those goals working together.
Creating vision statements is a fun activity for you and your mentee to work on together. You can even share yours (or create your own with your mentee). The vision statement should be aspirational, but realistic. Importantly, it doesn't have to be something that can only be achieved through your current mentoring relationship.
Do a mutual job shadow
Job shadowing is an interesting mentoring strategy that easily predates structured mentoring programs. The format for job shadowing is simple: Have your mentee "follow" you throughout the day to see what work looks like from your perspective. For younger employees, this kind of experience can be invaluable. They'll gain more respect for your role and the work involved in it, and gain valuable insight into the skills and behaviors necessary for success.
This activity works well with targeted mentoring formats, as well, such as onboarding programs, succession planning, and high-potential employee programs. That said, it's also perfect for reverse mentoring programs, as well, allowing more senior-level employees to see their work environment through the eyes of junior-level employees.
As with any activity, job shadowing should be more than just a looking activity. Go in with questions you want to be answered, then have a follow-up conversation that takes into consideration how what you or your mentee observed can work toward existing mentoring goals.
In case you're wondering: Job shadowing still works in remote environments! Just add your mentee to your meeting schedule (on mute and as an observer, of course) so they can see you in action.
Roleplay
You'll find roleplay is a great way to help your mentee practice skills they want to learn through the mentoring relationship. Roleplaying is a long-established and well-researched pedagogical practice that helps the learner step outside of themselves and helps the teacher get a better view of how the learner has progressed or where improvements may be needed.
For example, in a reverse mentoring relationship where an executive is attempting to learn more about DEI from a junior-level employee, roleplaying conversations can go a long way to helping the executive better understand how to have sometimes difficult conversations about race or gender.
The biggest hurdle to roleplaying can be the comfort level of the individual being asked to roleplay. Try to keep the scenario simple, and as best you can, work within the comfort level of the individual. Ultimately, though, the goal of roleplaying is to get someone out of their comfort zone.
Discuss goal-related news or events
In most cases, your mentoring relationship and your mentee's goals are not totally unique. News, studies, surveys, and more may hit the headlines and be excellent fodder for mentoring relationship discussions.
We recommend you scan the news (and have your mentee do the same) for information related to the mentoring goals that can help bolster the success of your relationship and give you more to think about. Technology has come a long way, so you don't have to do this the hard way.
Set up topical RSS feeds using tools like Feedly so you can let the topics come to you, allowing you to pick and choose what to talk about with your mentee when something interesting pops up.
Read a book together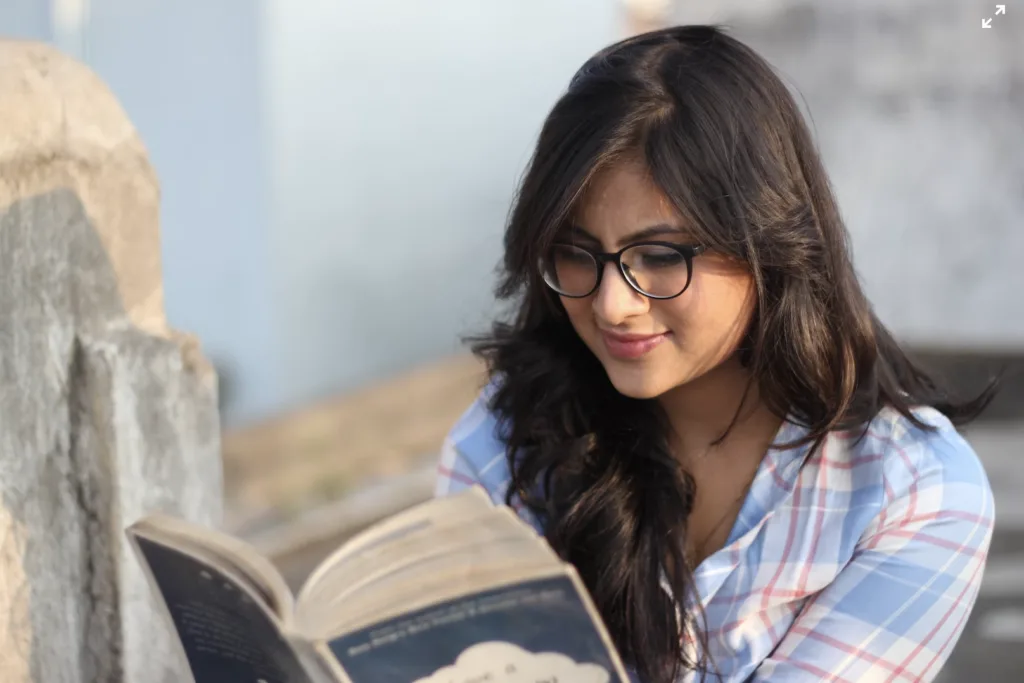 Similar to reviewing interesting news and research together, reading a book together is a good learning activity for you and your mentee. You'll probably have no trouble locating books that fit within the learning goals of your mentoring program or that your mentee has stated are important to acquire as part of your mentoring relationship.
To help keep the conversation flowing and expand on what can be learned through the book, try reading ahead and creating discussion questions. Depending on how much further ahead you are than your mentee in the book, you may even want to send your mentee topics to look for or chapters you think they'll find interesting or useful, or supplementary material for them to consider as they work through the book.
Attend a virtual or physical conference together
Reading a book together is a long-term goal. In the short term, you and your mentee can engage in a mutual learning activity through virtual or physical conferences. Research conferences that align with your mentee's goals, and offer up a few suggestions. Then, work together to fit attendance into your schedule and attend the conference together.
As a follow-up, have meetings that give your mentee a chance to discuss what information was gained from the conference, how it aligns with their mentoring goals, and how that information can be put into practice.
The type of conferences you attend will depend on a large number of factors, including time commitment, cost, and alignment with the purpose of the mentoring program or mentoring goals. To that end, you may need to be highly selective of the conference you select.
Conduct a résumé revision session
Once your mentoring relationship nears its end, your mentee should hopefully have obtained some verifiable skills, experiences, and knowledge that can transfer well to a résumé. A good way to start closing out your mentoring relationship is to have a résumé revision session that assesses what needs to be added to or updated on your mentee's résumé to reflect this growth.
Studies still indicate that hiring managers spend less than 10 seconds on each résumé. How can what you and your mentee worked on be incorporated into their résumé to maximize this small amount of time?
In case you're wondering, helping your mentee update their résumé is not counterproductive to reducing turnover. Yes, some workers will take what they learned through professional mentoring activities and leverage that to get a job elsewhere. But many will instead use the updated résumé update as a way to boost their own confidence and as a reflection activity that helps put a bow on their personal and professional growth.
What's more, résumés remain important for young professionals applying for internal positions within their company. Assuming your organization does a fair amount of internal hiring, you may want to help your mentee create an internal résumé from scratch instead of just attaching what was learned during the mentoring relationship to an older résumé.
Create a networking event for your mentee
Helping your mentee expand their network is probably one of the most valuable things you can do as a mentor. That's especially true for younger employees. Around 35% of Millennial and Gen Z workers who quit shortly after getting hired did so because their company didn't give them a clear pathway for career advancement. Part of that comes down to having access to a larger network and career pathing.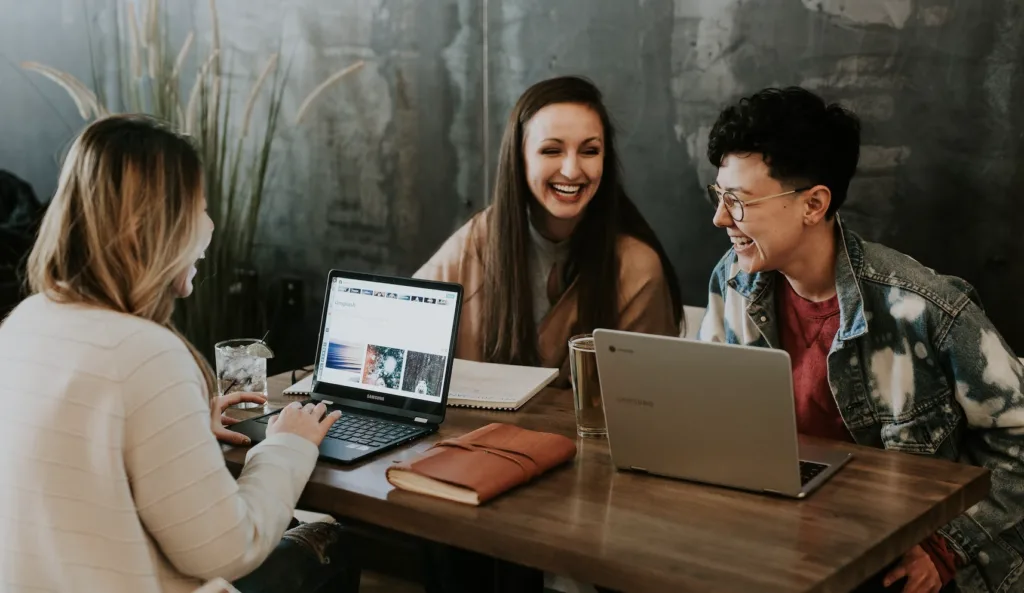 Creating a networking event can is a good way to send off your mentor in the best way possible. Introducing them to your network:
Puts them on the radar of other executives and managers
Establishes relationships between them and potential future mentors
Allows them to put some of their newly-acquired skills into practice
Boosts their confidence
Helps them visualize a clearer pathway for their own career
There are some generational differences when it comes to networking that may be important to understand, as well. The whole concept of networking can feel dirty or sleazy to younger workers, leading many to avoid it altogether. By creating a networking event on their behalf, or making the networking more subtle and casual, you can help them overcome many of these challenges.
Additional Activity Ideas for Mentors and Mentees
As a bonus, here are a few additional activity suggestions that you may want to consider adding to your regular mentoring engagements.
Ted Talks
There's a reason why Ted Talks uses the tagline "Ideas Worth Spreading." These quality videos provide expert insights and approaches on topics of all types. I feel pretty confident you can find a Ted Talk on a subject that relates to your mentoring relationship goals or interest areas. Mentors: Do you have a favorite Ted Talk? Suggest that your mentee watch it, and then discuss it together.
What made it so special to you? How can it pertain to your mentoring relationship? Mentees: Don't wait for your mentor to point you to a specific Ted Talk. Go explore the options available and watch some that interest you. Use them as a starting point for a conversation with your mentor. Focus on what resonated with you and how that could impact the work you are trying to do through mentoring.
Professional networks
Get it out of your head right now that a single mentor can provide all the information and wisdom that a mentee needs. This is a fantasy. People need multiple mentors throughout their lifetime; different people can provide advice on different aspects of the mentee's work and life.
Mentors: Use your professional network as a resource for your mentee. Is there a particular person you know who is great at X, Y, or Z? Could they provide your mentee with some wonderful insights into an area that might be outside of your comfort zone? Consider connecting the two of them so that they can talk.
Mentees: Use your mentoring relationship as an opportunity to build your professional network. Is there someone in your mentor's network who might be an expert on a topic related to your mentoring goals? Ask your mentor for an introduction. The worst they can say is no.
Company training and resources
Most organizations have training and learning resources available to employees. These materials, courses, videos, and more can be fantastic supplemental resources to use during a mentoring relationship.
Mentors: Ask your Learning & Development department for supporting materials and resources. (These might also come from HR or the Training Department, depending on your company.) These resources can alleviate some of the pressure on you to have all the answers. Pointing someone in the right direction can be helpful, too!
Mentees: Ask your mentor for suggestions on any training courses, videos, assessments, etc., that they recommend that could help you achieve your mentoring goals. These resources can become a talking point within your mentoring relationship; you can use them as a conversation generator and learning opportunity.
Conferences and professional groups
There are countless professional conferences held each year. In the HR world, you have such conferences as ATD's International Conference and SHRM's Leadership Conference or their Diversity and Inclusion Conference.
On the consumer tech side of things, you have the Consumer Electronics Show (CES). For the health care industry, you have the HIMSS Conference. And the list goes on, with many more events that are specific to a whole range of topics.
While these conferences may cost money to attend, they can be a great way to hear from experts, meet people in your field, and learn about innovative techniques that you can try on the job. Many professional groups also have local chapters that you can join or whose meetings you could attend.
Mentors: What professional organizations do you belong to? Could these be beneficial to your mentee? Suggest that they join one or two of these organizations and then look for an opportunity for the two of you to attend a live event together. Maybe it's a chapter meeting, or perhaps it's a larger conference that will be in your area. Look for an occasion to hear an expert together, which can give you more fodder for subsequent mentoring conversations.
Mentees: What are some areas where you want to see professional growth? Ask your mentor for ideas on any groups you could join or conferences you could attend that would help you advance. A local chapter or a conference being held in your area can be a cost-effective way to engage with others in your community who are also interested in these same topics. This can be a great way to grow your network, hear from experts, get new ideas, and have something fresh to talk to your mentor about the next time you meet.
Books, articles, podcasts, and webinars
A low-cost way to explore new ideas is through books, articles, podcasts, and webinars. And there is a plethora available, that is for sure! For example, MentorcliQ offers numerous articles about mentoring for free via our website. A quick internet search will no doubt bring up thousands of hits for you to peruse on whatever topic strikes your interest.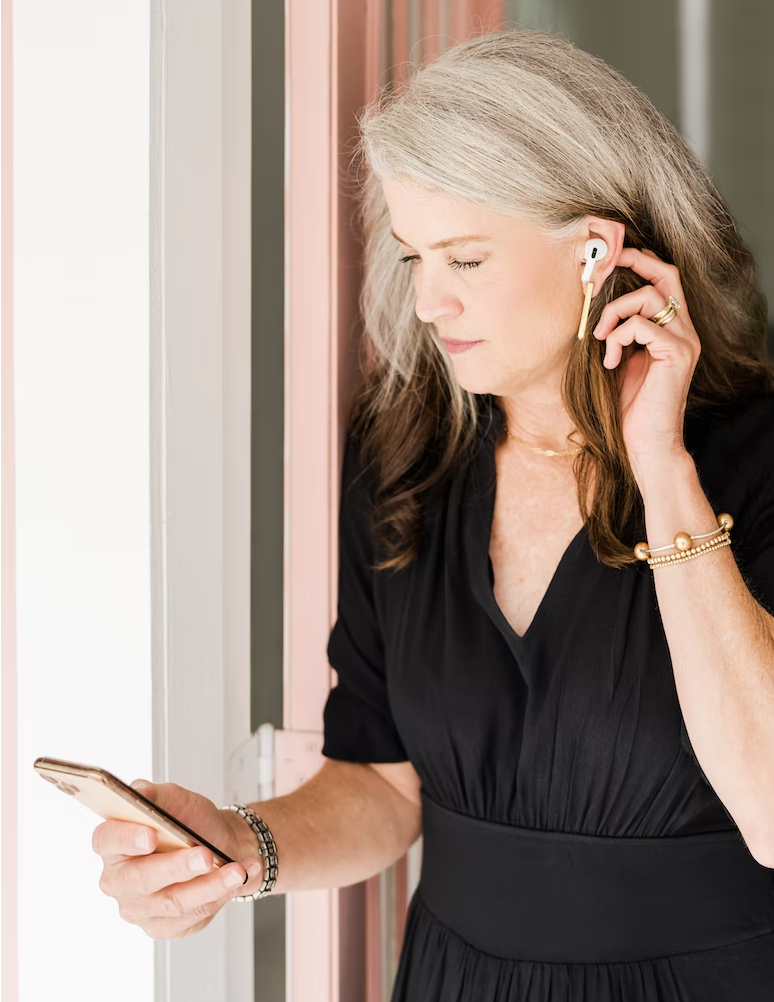 Mentors: Do you have a go-to resource on a topic that is relevant to your mentee's learning goals that you can suggest to your mentee? Perhaps a book that provides core information that you rely on? Or maybe a recent article that you read caused you to think differently about something? Or possibly even an upcoming webinar from a professional organization? Use these types of resources as a supplement to your mentoring conversations and a way to bring additional information and viewpoints into the discussion.
Mentees: Look for articles, books, webinars, and podcasts on topics that interest you and that are relevant to your learning goals. Consider bringing one of these resources with you to a mentoring meeting to use it as a discussion starter. Did it spark ideas in your head that you want to bounce off your mentor? Or maybe you have a question about something you read or heard that you want your mentor's take on. There are plenty of free resources available that can help you build your knowledge and support your mentoring efforts.
Mentoring activities can create the heart of your relationship, allowing you and your partner to learn from one another. Look for ways to start conversations, attain new knowledge, and forge the bonds of your mentoring relationship.
Learn more about MentorcliQ and how mentoring programs powered by mentoring software and our framework can impact and improve your employees' virtual mentoring experience.