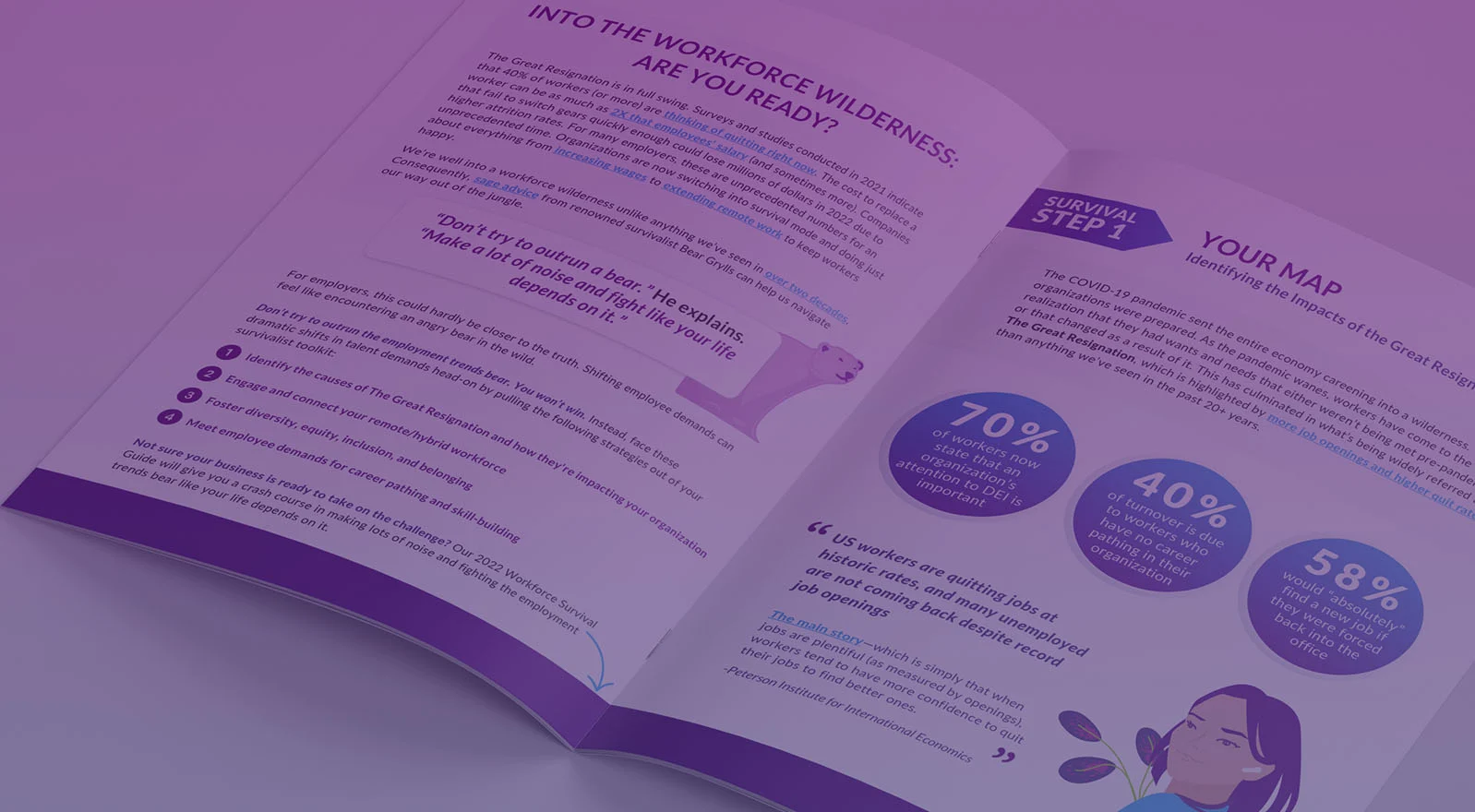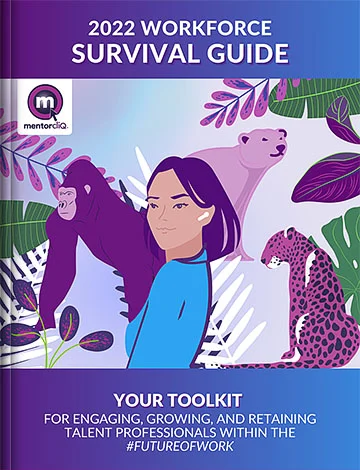 2022 Workforce Survival Guide
Employees Want Development
(Not Just More Money)
The Great Resignation is in full swing. Surveys and studies conducted in 2021 indicate that 40% of workers (or more) are thinking of quitting right now.
The cost to replace a worker can be as much as 2X that employees' salary (and sometimes more). Companies that fail to switch gears quickly enough could lose millions of dollars in 2022 due to higher attrition rates.
Not sure your business is ready to take on the challenge? Our 2022 Workforce Survival Guide will give you a crash course in making lots of noise and fighting the Great Resignation bear like your life depends on it.

SEE HOW MENTORING HELPS YOU ENGAGE, GROW, AND RETAIN YOUR TALENT