PROMOTE DIVERSITY, EQUITY, AND INCLUSION with Mentoring Programs
ENGAGE, DEVELOP, AND RETAIN YOUR DIVERSE TALENT WITH DEI MENTORING PROGRAMS
The DiversityInc Top 50 list is widely regarded as the benchmark for best practice in the DEI Talent space. The annual selection process includes mentorship and sponsorship programs as a key factor in company report card scoring. According to research by the Harvard Business Review, mentoring programs have a substantially greater positive impact on diversity, equity and inclusion than other initiatives such as recruitment and training. It"s no surprise, then, that DiversityInc publishes an annual specialty list on Top Companies for Mentoring.
Research shows that diverse workforces outperform less diverse organizations by 35 percent in profitability. Diversity, equity, and inclusion is a core business practice, not just a box to be checked.
As such, organizations are seeking strategic and sustainable ways to retain talent and increase representation of diverse talent in leadership. Organizations who implement DEI mentoring programs typically look to develop and nurture the careers of their employees through strong mentoring connections.
Working as an avenue for professional and personal growth, DEI mentoring programs connect people with differing identities, backgrounds, and experiences to support a company culture of belonging.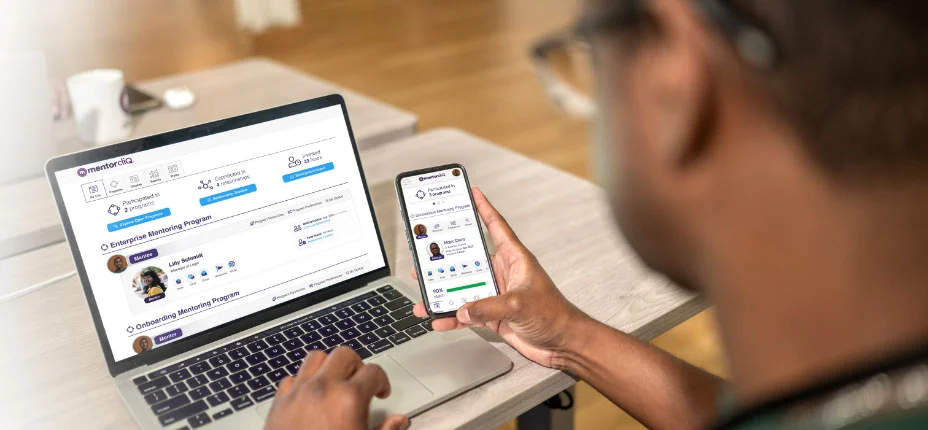 Top 3 ways that companies use mentoring for building community, supporting DEI goals, and developing diverse talent:
Leaders in innovation trust MentorcliQ as their partner to foster DEI connections at work
Mentoring programs focused on diversity, equity, and inclusion help companies break down barriers and build communities. MentorcliQ clients report:
of participants said mentoring helped them develop a positive relationship with someone at work
said mentoring programs demonstrate their organization's commitment to provide career opportunities
of participants said that mentoring positively influenced their desire to stay at their organization
SUCCESS AT CARDINAL HEALTH
We saw our employee retention and Diversity & Inclusion metrics significantly improve because we were being intentional with mentoring. Retention is up 50% and we are saving over $5 million annually by reducing employee turnover with mentoring.
Jason Fischer,
Vice President of Human Resources
at Cardinal Health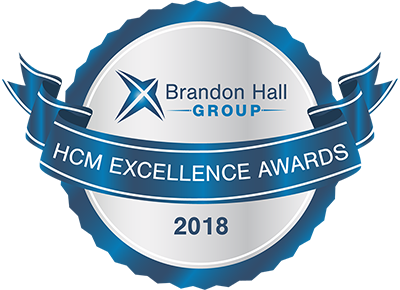 Companies who implement a DEI mentoring program will:
Promote awareness and break down unconscious biases
Build community between employees who share aspects of identity and their allies
Create a more inclusive culture fostering diversity and belonging where employees feel connected and heard
See How MentorcliQ Can Support Your Diversity, Equity, & Inclusion Initiatives
DIVERSITY, EQUITY, & INCLUSION MENTORING IN ACTION
MentorcliQ client Bacardi Limited has a legacy of more than 159 years built on a culture of fearlessness, family, and founders. Bacardi credits its unique culture and people-first approach as keys to the company's longevity and success. For talent development, Bacardi fosters an environment that supports both personal and professional growth. The result is a blend of long-term, meaningful relationships that support the culture of the company and the success of its brands.
Among the company's diversity and inclusion programs is the award-winning Bacardi Women in Leadership initiative, which offers training, community outreach networking, and mentorship opportunities. Starting as a grassroots movement, there was a lot of enthusiasm and commitment by female leaders passionate about women empowerment to manage and organize the program.
However, participation was limited as managing a comprehensive program was very time consuming and a manual process. As a result, in 2018 Bacardi partnered with MentorcliQ to help scale the Women in Leadership Mentoring program to a global audience from their limited cohort within the United States.
As part of the program, mentors and mentees work toward achieving mutually agreed upon goals for professional and personal growth. And while the focus is to help women leaders, men serve as mentors because the Bacardi Women in Leadership program has always advocated that men need to be part of the conversations and programs related to women empowerment and advancement in the workplace.
SUCCESS AT BACARDI
95%
recommend Bacardi as a great place to work
98%
feel proud to work for Bacardi
50%
of career moves or promotions were for women over the last year
93%
of career moves or retention rate for women at Bacardi
86%
of participants have had a promotion or lateral move in the last 3 years
DESIGN TIPS FOR DEI MENTORING PROGRAMS
MentorcliQ Diversity, Equity, and Inclusion mentoring programs have received multiple awards highlighting the success of our programs, so we know a thing or two about setting our clients up for success. Here are some tips for getting started: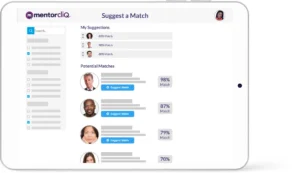 SUCCESSFUL DEI MENTORING PROGRAMS INCLUDE:
Connections to senior leaders in the organization, experts in their professional field, and colleagues outside of the department or team
Access to career opportunities
Opportunities to develop communities of shared identity and allies
DEI mentoring programs typically last for twelve (12) months, allowing for deep, trusting relationships to form. While many programs include the option to match with a mentoring partner who shares aspects of identity or experience, best practices emphasize the importance of matches that can help with career objectives and professional growth. Also, take into consideration connecting people who can help find solutions to their specific challenges and support skill building for achieving career goals.
MENTEES | WHO ARE THEY?
Depending on the structure, DEI Mentoring Programs can be available to everyone in the organization or targeted populations based on identity or experience, like with employee resource groups (ERGs). Mentees may want to make connections with people who have a shared experience or identity, with a more diverse group of colleagues, with people who are interested in gaining different perspectives, or with colleagues and allies who can guide them through career development.

MENTORS | WHO ARE THEY?
Mentors in a DEI Mentoring Program may be any employee who feels they have the skills, experience, and time to offer a potential mentee. However, when it comes to a DEI program, organizations should also consider recruiting most, or even all, senior leaders to participate in the program. Senior leaders who participate not only deepen their understanding of diversity, equity, and inclusion, but also gain insights about inclusive behavior and increase the diversity of their professional network. It is important for anyone participating in these programs to be willing to engage in open and honest dialogue in sometimes sensitive topic areas. Because mentors may come from diverse places within the organization and may not have any preparation for mentoring others, we recommend providing training for mentors before they begin working with a mentee.
Some essential mentor skills include:
Exceptional listening and communication
Giving and receiving feedback
Facilitating connections
Emotional intelligence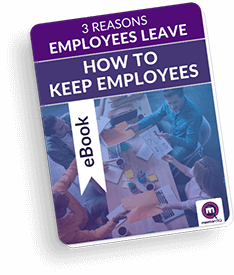 Employees often leave their company because they feel a lack of community and belonging at work.
Download this eBook to see how mentoring can inspire your inclusion efforts and increase your employee retention.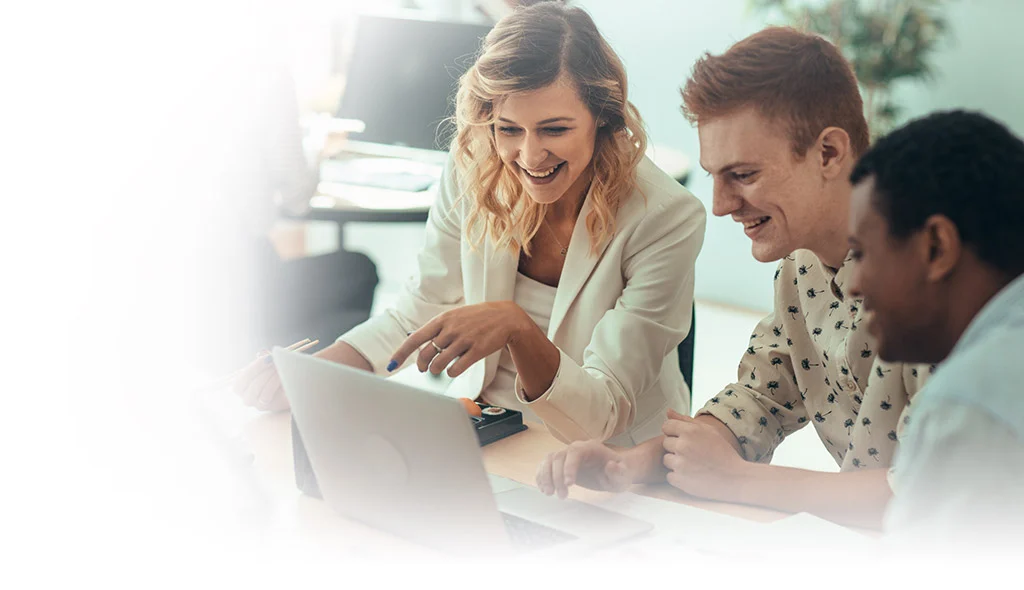 Book A Demo
I'm Ready To Engage, Develop, & Retain My Employees