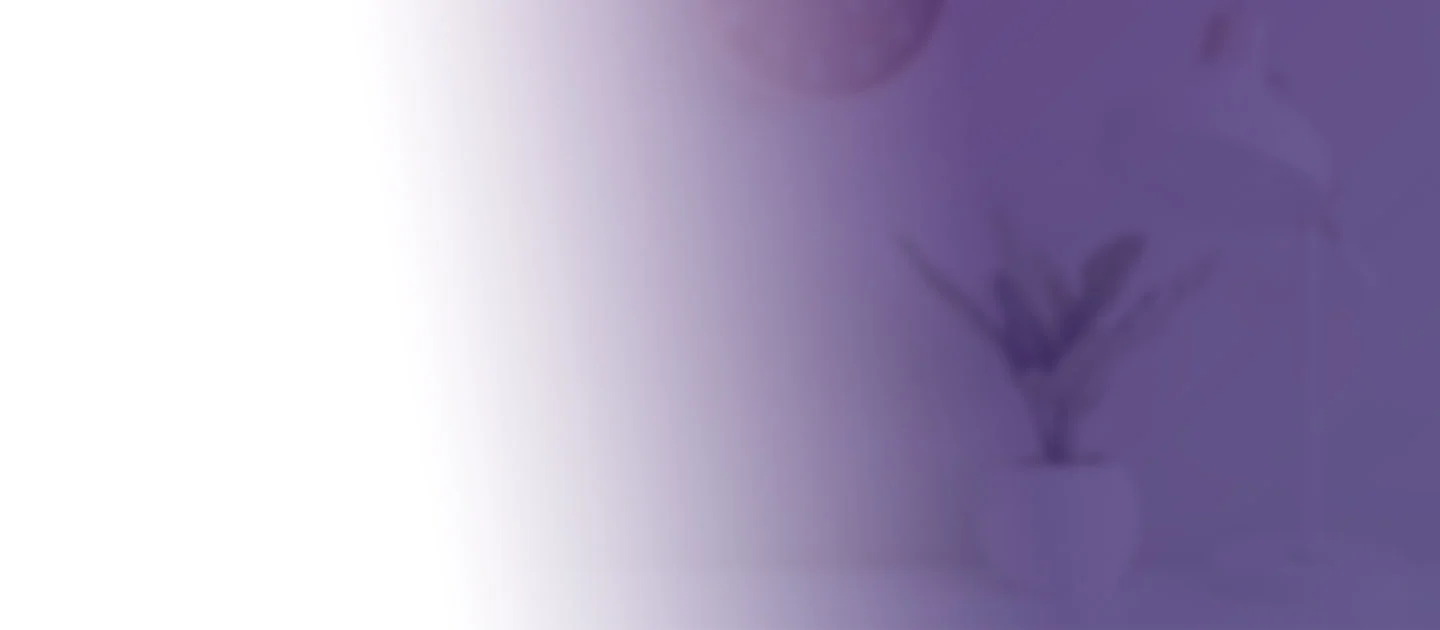 #1 Rated
Mentoring App
From MentorcliQ™
Employee Mentoring App Now Available on IOS and Android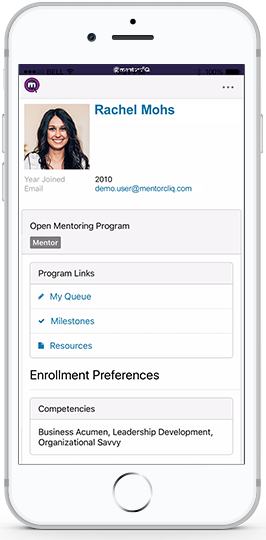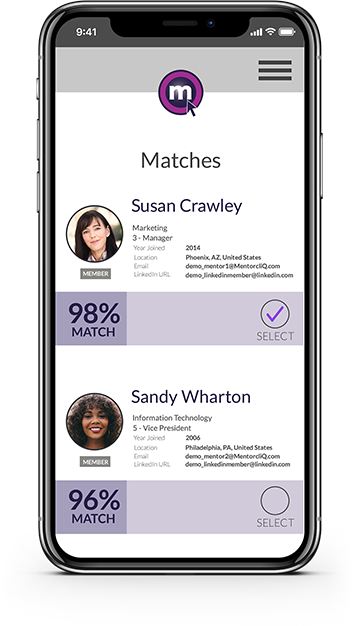 MentorcliQ's Mentoring App provides easy access to mentoring for your employees who are working remotely and mentoring employees in different offices and locations. Employees can use the app to enroll, get matched, engage in their mentoring relationship, and measure their mentoring success.
WHAT IS A MENTORING APP? HOW DOES IT WORK?
Mentoring apps can seamlessly integrate with your mentoring programs. Several online platforms are offering mentorship to people seeking help with their own subjects. Our mentoring app provides a place where mentors and mentees can interact seamlessly, creating more flexibility in your mentoring programs.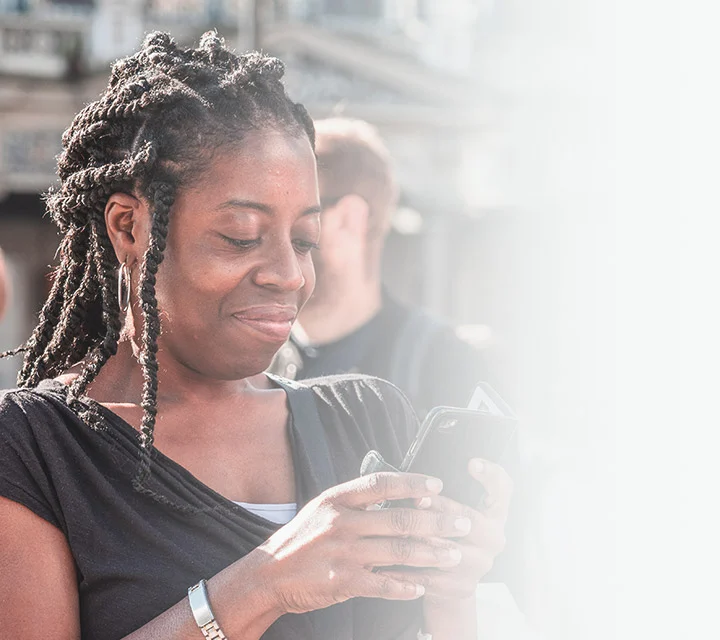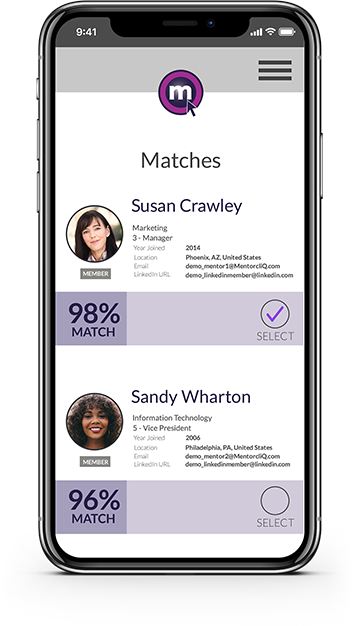 CONNECT WITH MENTORS
Healthy relationships are key to a successful mentoring program. Quickly discover your matches and make connections — from your phone, tablet, laptop, or other devices.
How Does Mentor-Mentee Matching Work?
Integrating mentoring software into your mentoring program brings numerous advantages that significantly elevate the effectiveness and outcomes for both mentors and mentees. Our digital solution is a dedicated hub, bridging geographical boundaries and time limitations. It allows mentors and mentees to connect seamlessly.
Through real-time messaging and scheduling features, our mentoring app ensures consistent and convenient communication between mentors and mentees, fostering a stronger mentoring relationship and tailored guidance for skill development.
Our file-sharing capabilities also facilitate the effortless exchange of resources. Mentors can easily provide targeted materials that cater to the unique goals and aspirations of their mentees. This enriches the learning journey and encourages mentees to delve deeper into their chosen fields.
Progress tracking is simplified with our mentoring app, empowering mentors to monitor the growth of their mentees and provide timely feedback. Our data-driven approach enables mentors to effectively refine their strategies and adapt to evolving needs.
Our mentoring app streamlines administrative tasks, enhances communication, and creates a dynamic learning environment. The end result? More impactful mentoring programs and the cultivation of meaningful, enduring mentor-mentee connections.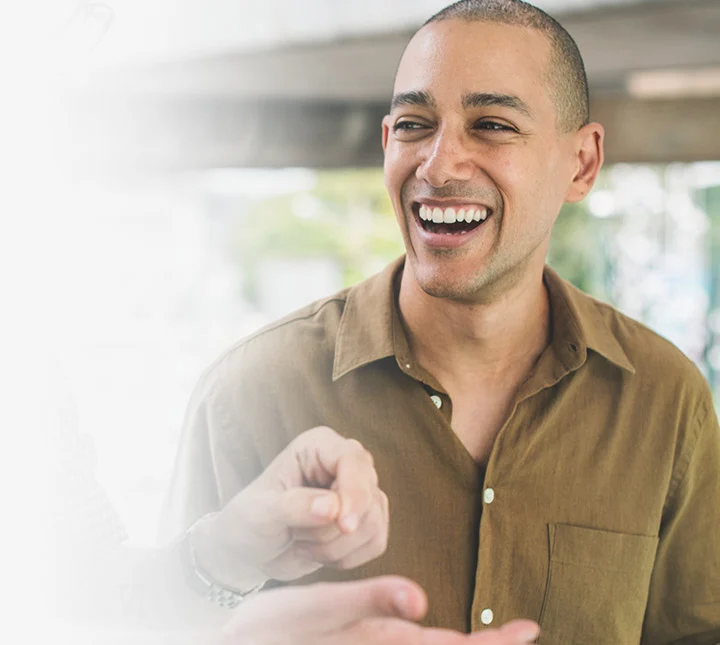 Establish Your Mentoring Goals
Easily set your mentoring goals so that you and your mentee stay on track and keep your relationship in sync.
HOW CAN A MENTORING APP BENEFIT MY MENTORSHIP PROGRAM?
Without mentor applications, you are likely to be constricted by traditional methods of mentoring program delivery. Program managers must use spreadsheets and manual notes to compare the results. This administrative work requires considerable effort and time, which can be better spent pursuing more productive projects for HR and L&D teams.
Mentoring software and tools help lessen administrative costs and, at the same time, improve mentoring within the organization.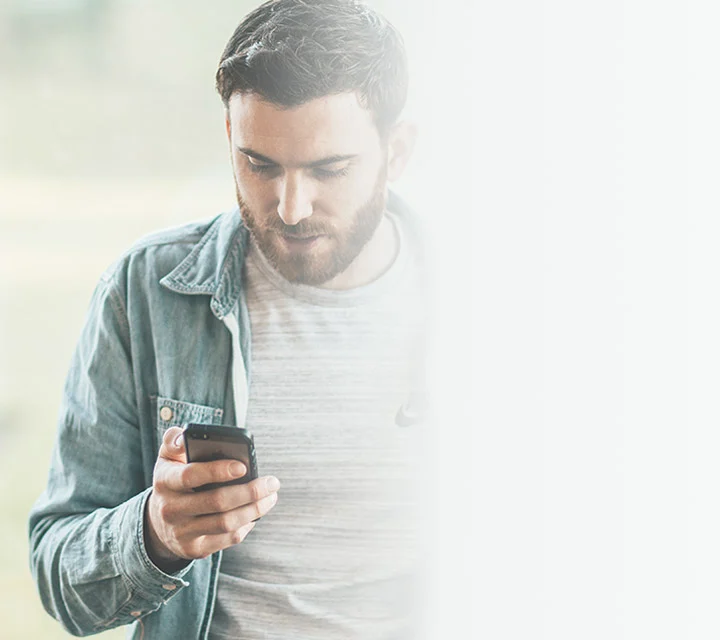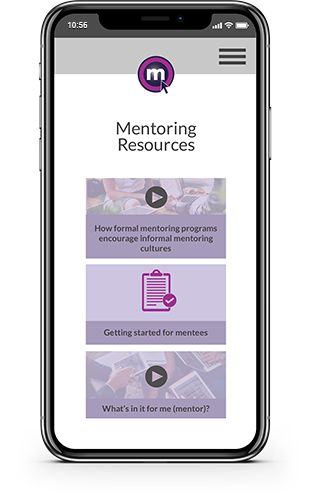 ACCESS LEARNING
RESOURCES
Educate and inspire your employees with our custom mentoring content. Our Resource Library includes Guides, Videos, and Worksheets.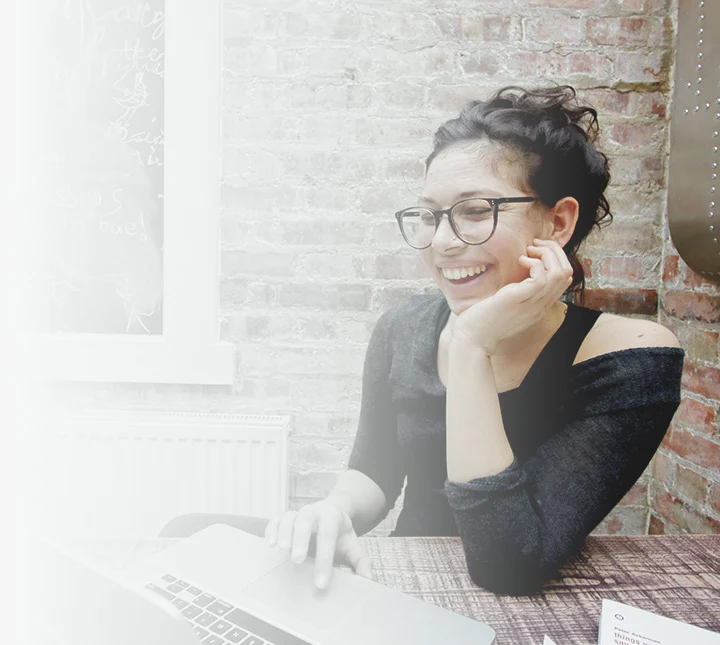 REVIEW & TRACK
YOUR MILESTONES
The MentorcliQ Mentoring App provides a convenient, on-the-go tool for recruiting, enrolling, matching, managing, and measuring participants in mentoring and other employee development programs.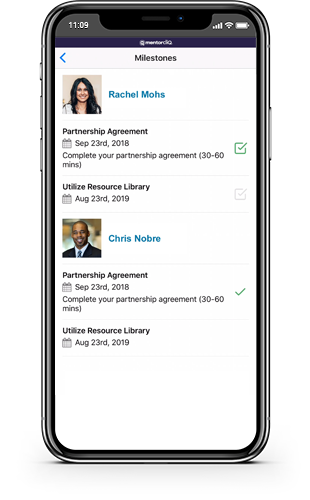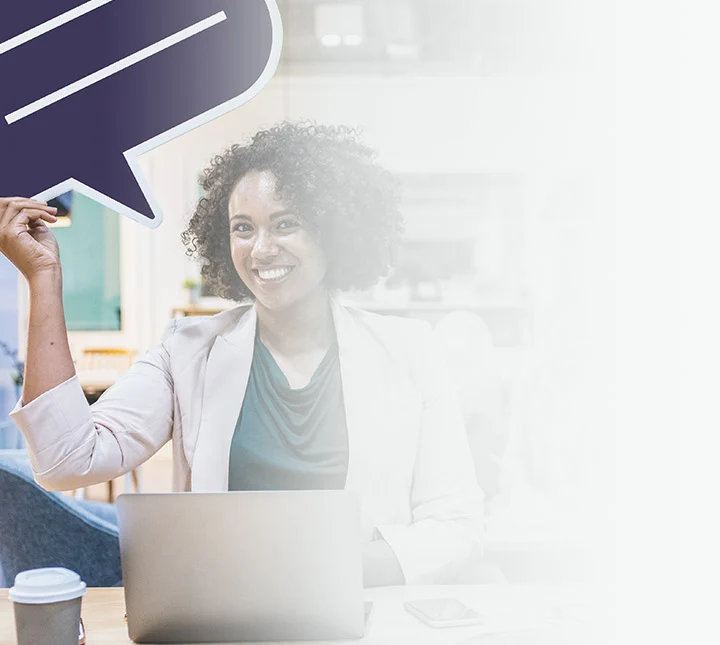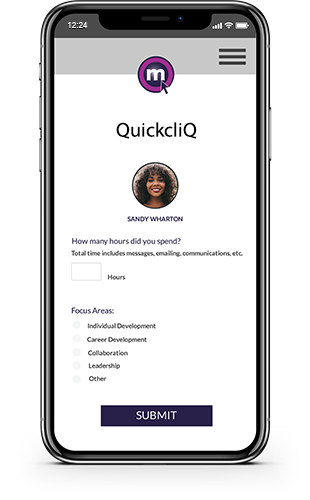 TRACK YOUR TIME:
SUBMIT QUICKCLIQ
QuickcliQs are sent directly to an employee's inbox and allow employees to capture critical information about their mentoring progress in just 20 seconds a month.
Get Started!
Request a demo and get your mentoring move on.