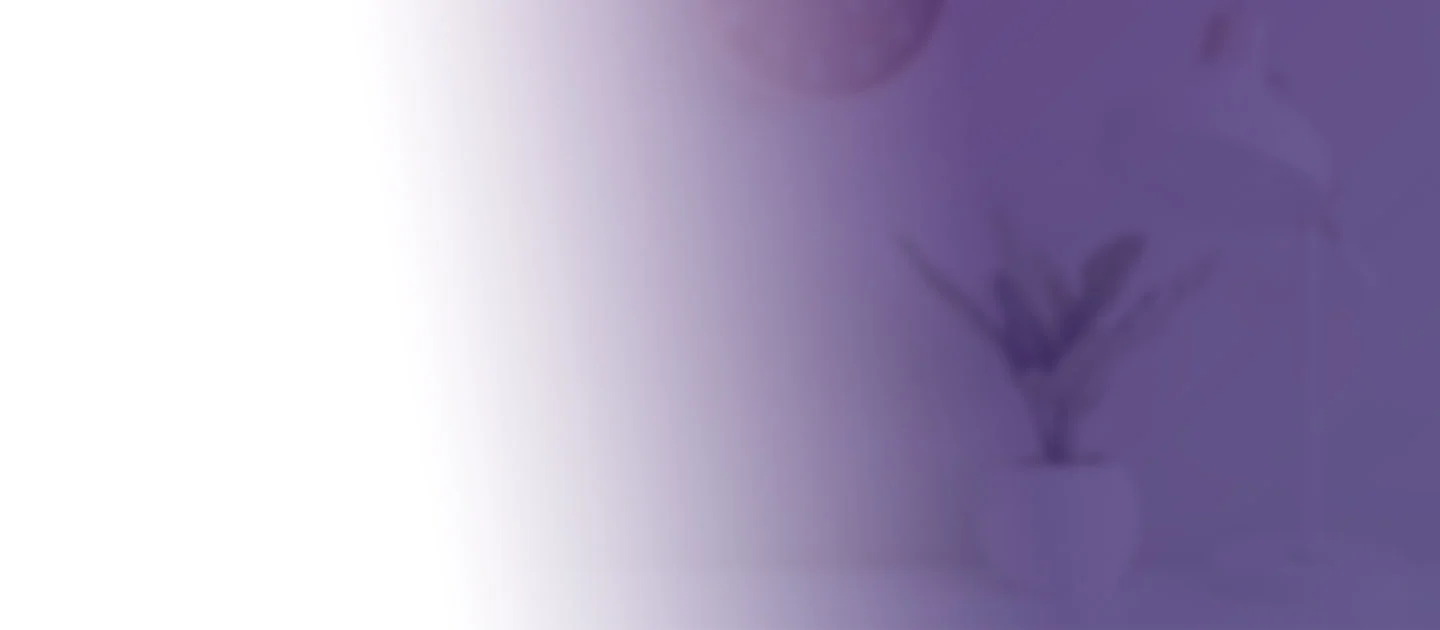 #1 Rated
Mentoring App
From MentorcliQ™
Employee Mentoring App Now Available on IOS and Android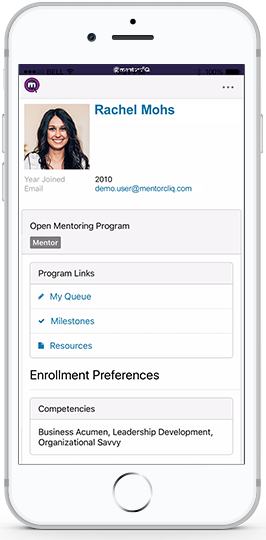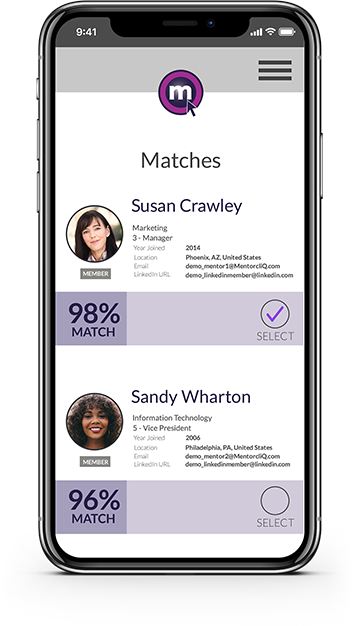 MentorcliQ's Mentoring App provides easy access to mentoring for your employees that are working remotely and mentoring employees in different offices and locations. Employees can use the app to enroll, get matched, engage in their mentoring relationship, and measure their mentoring success.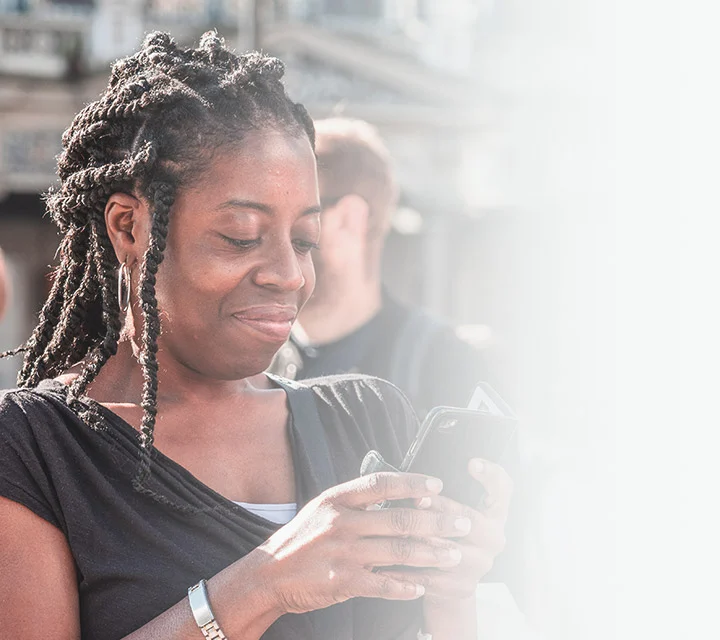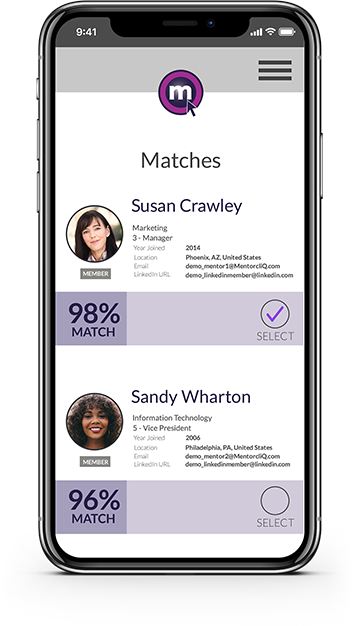 CONNECT WITH MENTORS
Healthy relationships are key to a successful mentoring program. Quickly discover your matches and make connections – right from your phone.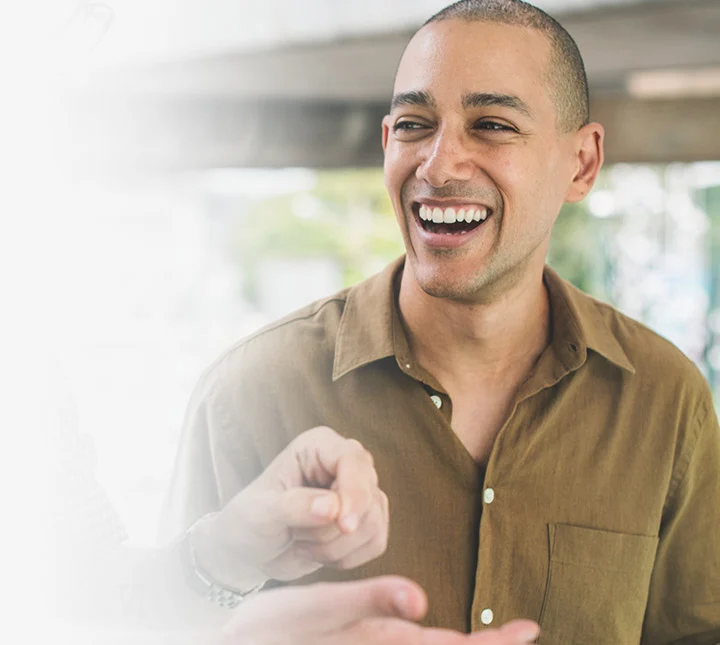 Establish Your Mentoring Goals
Easily set your mentoring goals so you and your mentor stay on track and in sync.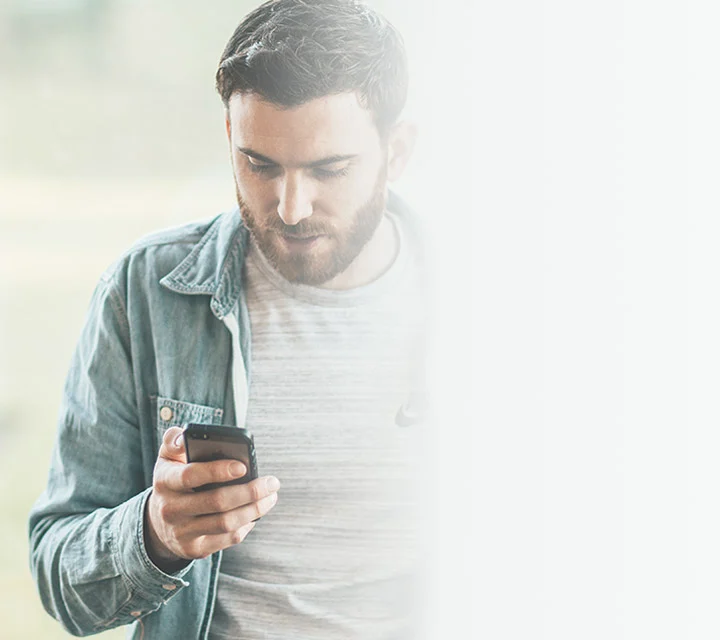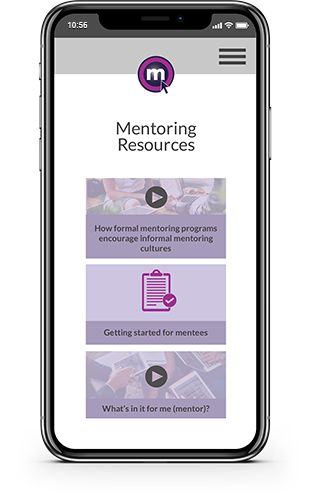 ACCESS LEARNING
RESOURCES
Educate and inspire your employees with our custom mentoring content. Our Resource Library includes Guides, Videos, and Worksheets.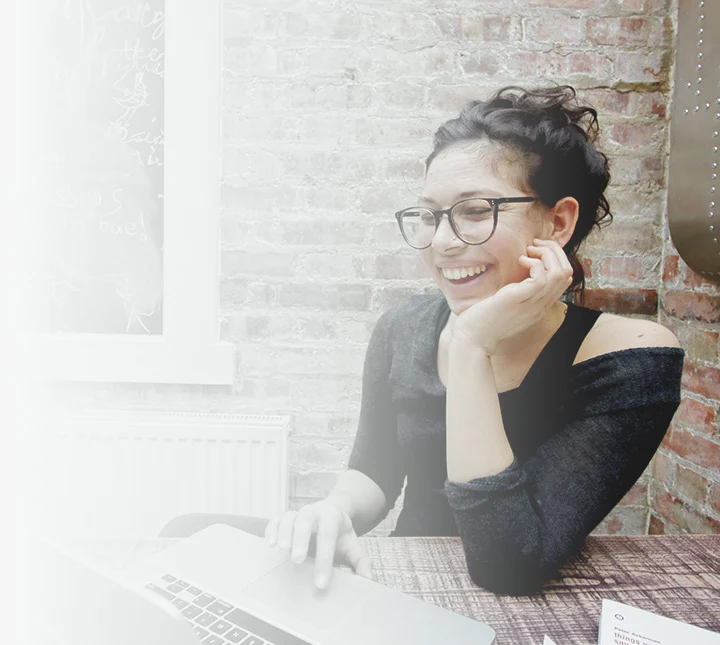 REVIEW & TRACK
YOUR MILESTONES
The MentorcliQ Mentoring App provides a convenient, on-the-go tool for recruiting, enrolling, matching, managing, and measuring participants in mentoring and other employee development programs.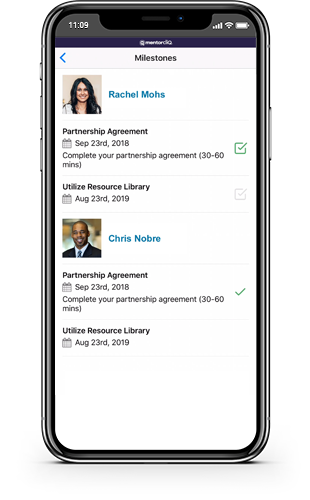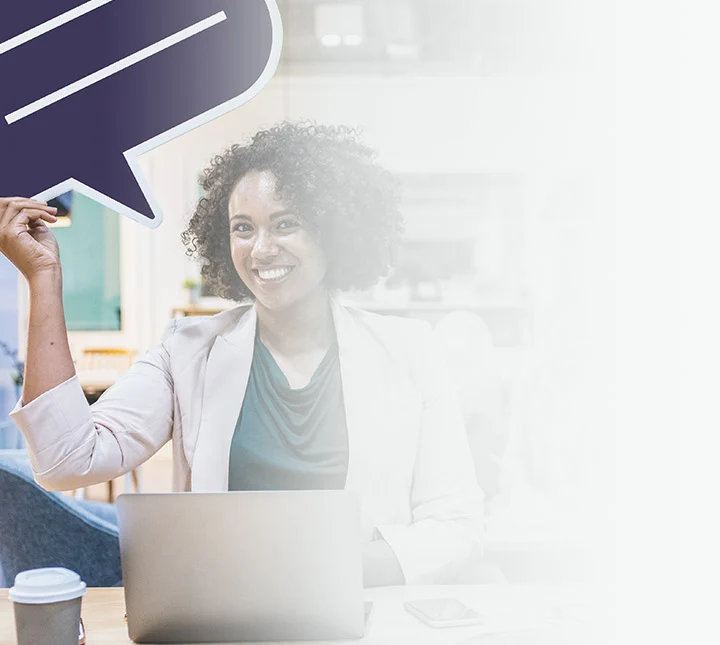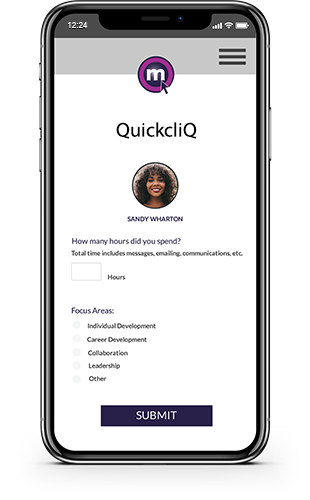 TRACK YOUR TIME:
SUBMIT QUICKCLIQ
QuickcliQs are sent directly to an employee's inbox and allow employees to capture critical information about their mentoring progress in just 20 seconds a month.
Get Started!
Request a demo and get your mentoring move on.