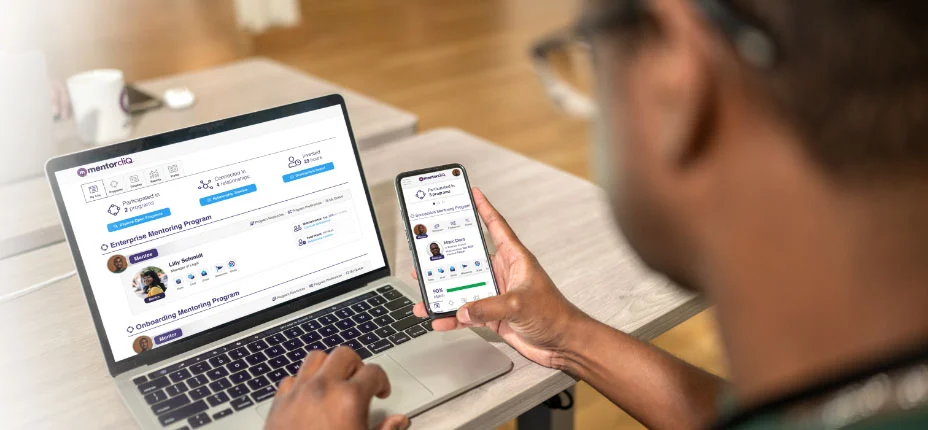 Our Commitment to Web & Mobile Accessibility
Mentoring should be accessible to all employees across geographies, devices and individual differences.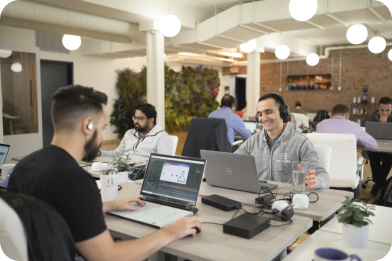 DEI and Accessibility
Accessibility across all levels of content—from our website to our customer-facing learning materials—is an important but often forgotten aspect of diversity, equity, and inclusion (DEI). MentorcliQ's careful approach to accessibility is part of our mission to improve the lived experiences of people and workers everywhere.
---
MentorcliQ's Accessibility Features
We understand the importance of making our product accessible to all users. That's why we ensure our website aligns with the Americans with Disabilities Act (ADA) and the Web Content Accessibility Guidelines (WCAG) 2.1 Level AA standards. Here are some of the accessibility features of our software: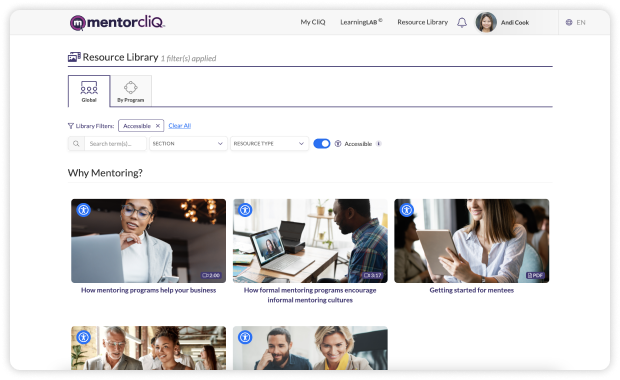 Accessible and custom resources
MentorcliQ provides accessible versions of best practice resources for participants and administrators. We also offer in-depth accessibility configurations for the resources you share with your participants.
Image descriptions, closed captioning, and keyboard navigation
We provide alternative text descriptions for images to ensure users with visual impairments can understand the content of the images. Accessibility options such as closed captions and transcripts are provided for video and audio content for individuals with hearing impairments.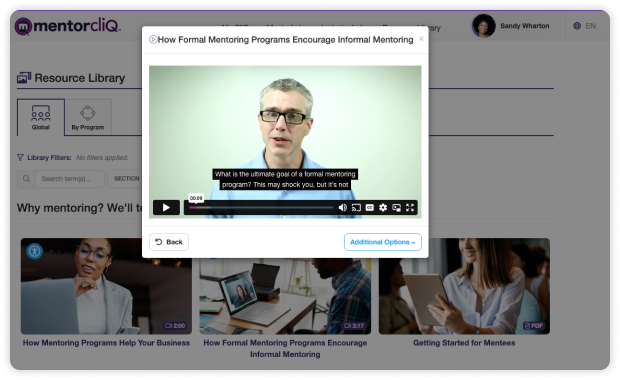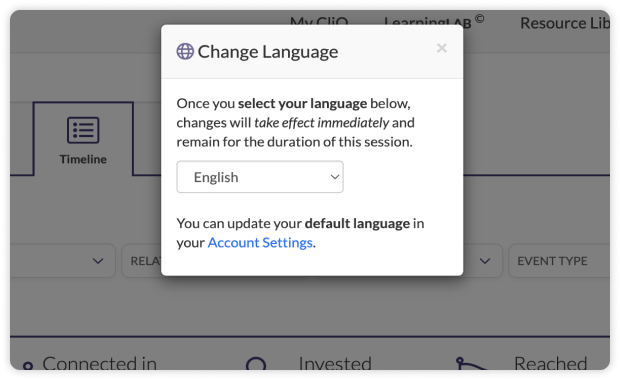 Multi-language options
Participants and admins of the software can customize language options for the platform and access resources and custom content in different languages.
Let us know how we're doing
At MentorcliQ, accessibility is a core value that we uphold in everything we do. We are committed to providing an inclusive environment where everyone can thrive, and we will continue to make accessibility a priority in all aspects of our business. If you have any questions or feedback about our accessibility practices, please don't hesitate to contact us by phone +1 (800) 695-9532 or email info@mentorcliq.com.