Mentoring Software to
Engage, Develop, & Retain Your Employees
Top 3 Reasons Enterprises Choose MentorcliQ
Mentorship Software that is:
Getting Started With Mentoring Software In 3 Easy Steps:
Tell Us About You

Our experts want to hear about your mentoring goals and challenges. We know managing mentoring may not be your full time job, that is why we are on a mission to make mentoring easy for you and your employees!

See The #1 Rated Mentoring Software

We will demonstrate how we can help you bring your mentoring vision to life and share success stories of how we have helped clients just like you.

Let's Make Some Mentoring Magic

Our experts will guide you through the process from Program Design to Launch! We've partnered with hundreds of organizations and we know how to help you get this done!

ONLINE MENTORING DESIGNED FOR ENTERPRISE
Helping your employees excel at their job is your job. Trusting a partner that is designed for and focused on enterprise employee mentoring means:

We've piloted and launched a global mentoring program to connect associates across our organization. MentorcliQ's technology makes managing multiple employee mentoring programs incredibly easy for one or multiple administrators.

EASY TO USE MENTORING SOLUTION
Customers call us the "Easy button for mentoring".
Employee Mentoring
Experience
Get Connected
Feel Supported
Grow your Career
See your Impact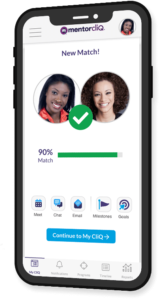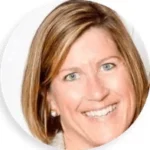 Before we started using MentorcliQ we were manually matching mentors and mentees based on their preferences. The time saved from the automatic matching has allowed us to focus more on supporting our mentees and mentors with communication, resources, training sessions, and more.
RESULTS. DELIVERED.
You have big goals to increase employee engagement, development, and retention. You can leverage our robust reporting software and expertise to guide you to measurable outcomes that drive ROI and achieve your mentoring goals..
Award-Winning Software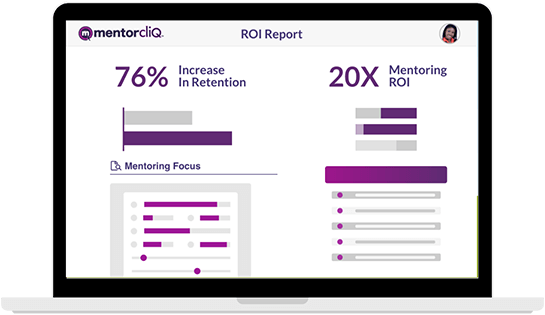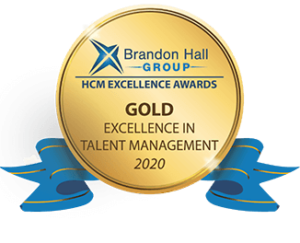 Award-Winning Results
WHAT IS MENTORING SOFTWARE?
Our Mentoring Platform has been designed to help you get the most out of your corporate mentoring program. It's an easy to use mentoring solution that helps your mentors and mentees get the most out of virtual mentoring.
Mentoring Software enables you to support professional mentorship programs that:
Boosts employee retention rates (by up to 75% with MentorcliQ)
Increase employee engagement, employee satisfaction, and promotion rates
Build a more inclusive culture fostering diversity and belonging
Positively impacts the professional lives of the people in your company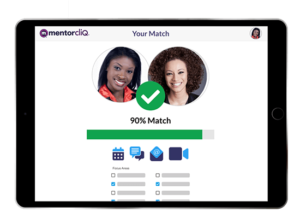 In our research with clients MentorcliQ shows:
90%
said mentoring helped them develop a positive relationship with someone at work
89%
said mentoring allowed them to contribute to the success of their organisation
83%
said mentoring helped them to enhance skills they needed to perform their job
83%
said mentoring positively influenced their desire to stay at their organisation
95%
of mentors said that their mentoring relationship in MentorcliQ was very useful
93%
of mentees said that their mentoring relationship in MentorcliQ was very useful
With MentorcliQ's business mentoring software, you can easily launch, manage, track, and scale your mentoring program. From traditional paired mentoring to more modern group mentoring and reverse mentoring, take the guesswork out of matching mentees and mentors up by using our intelligent proprietary matching algorithm. Through our configurable platform, you control who joins, how people connect, what larger organizational programs you connect mentoring to, and what measures to track to prove success.
WHY SHOULD I CHOOSE
MENTORCLIQ MENTORSHIP SOFTWARE?
MentorcliQ is the highest rated mentoring program…not just mentoring software. With decades of experience in online mentoring solutions, we provide our clients with unprecedented expertise, insights, and thought leadership, in addition to great software to take your mentoring program to the next level.
MentorcliQ customers rate us the highest in overall satisfaction,
ease of use, features, and value for the money.
Request a demo and let one of our mentoring experts show you around the platform.
When you partner with MentorcliQ's mentorship programs and services, you can tap into the vast knowledge and expertise thought leaders. Our mentoring experts have extensive experience with enterprise mentoring and will guide you every step of the way, helping you put your mentoring scheme in place to ensure success. Our strategic conversations with you will shift with the cadence of your mentoring programs, covering important program implementation and expansion topics such as: mentee and mentor recruitment, program marketing and promotion, stakeholder socialization, measurement and metrics, risk mitigation, and training and education strategies.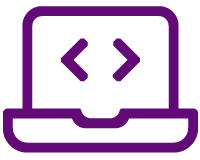 Integrations
MentorcliQ integrates with the technology your employees use everyday. Integrations deliver a seamless experience for your participants and
more data for your administrators. Making it even easier to book meetings and engage in mentoring relationships.


Discover Today Why MentorcliQ Is The #1 Rated Best Mentoring Software Solution
MENTORING SOFTWARE FEATURES
Manage, Track, and Scale Your Mentoring Program with our software solution. From our intelligent proprietary matching algorithm, to our program-driven reports, and expert training and support, MentorcliQ is the right platform and partner that has all of the factors you need to be successful with mentoring and improve your employee experience.
Launch
Engage your team in an easy way by getting mentee and mentor into your mentoring program with an easy 5 minute enrollment process. Each program is customized to your business goals and aligned with your development strategies. Learn more about launching a new program with the best mentoring software on the market and number one rated by customers. Configure MentorcliQ's mentor software to suit the needs of your mentoring program(s) and support your mentoring strategy.
Run multiple programs from one interface and control which users participates in those programs
Choose the types of programs you want to offer (e.g., paired mentoring, group mentoring/mentoring circles, situational mentoring, reverse mentoring, cross-functional mentoring)
Align mentoring with your organizations language and goals with custom participant profiles for each program
Match
Healthy relationships are key to a successful mentoring program experience. MentorcliQ Mentor Software helps you create great mentor matches — without using any spreadsheets ;). Learn more about MentorcliQ's powerful and flexible mentor matching technology supports precision matching for your users:
Configure and weight the matching algorithm for each program
Decide how mentor and mentee matches will be made in each program with flexible matching models (auto matching, admin matching, and more!)
Link people across functions, locations, and generations
Engage
This is where the magic happens! Individuals develop their mentoring relationships and work together to achieve mentoring goals. MentorcliQ innovative mentoring solution adds the right structure, support, guidance, and knowledge base, and best practices to meet the needs of your users and help boost relationship success. Learn more about how MentorcliQ guides users through a mentorship program and helps administrators support these relationships. Monitor and manage your program(s) through a single administrative portal.
Manage your mentees and mentors participation in one or more programs via user and audience management system
Measure impact by scheduling monitoring check-ins with program participants
Automated communications for mentees and mentors, for things like match notifications, next steps, upcoming milestones, and mentoring tips, help your mentee or mentor move confidently through the program and their relationships.
Measure
MentorcliQs platform and solution provides the right visibility into your mentoring program – to make sure mentoring is happening amongst your users, and that your program is continuously improving. We have launched innovative mentorship programs all over the world and can help you do the same today. The MentorcliQ system collects important performance metrics and shares them through dashboards and shareable reports. Get the data and metrics you need to measure success. Common measures for reporting on program performance include:
Participation numbers, participant engagement, mentoring activity, satisfaction metrics
Individual learning reports for mentors and mentees
ROI of your mentoring program with an award winning dashboard
Contact us to learn how you can do more with MentorcliQ Mentoring Software Platform
WHO IS MENTORING SOFTWARE FOR?
Enterprise mentoring software is used by leading global companies as a solution to support the engagement, development, and retention of their employees. Usually supported by L&D, mentoring programs can be run enterprise wide and allow open access to anyone or be more targeted in their approach within the following pillars: career development, functional development, and diversity and inclusion.
Some Of Our Delighted Clients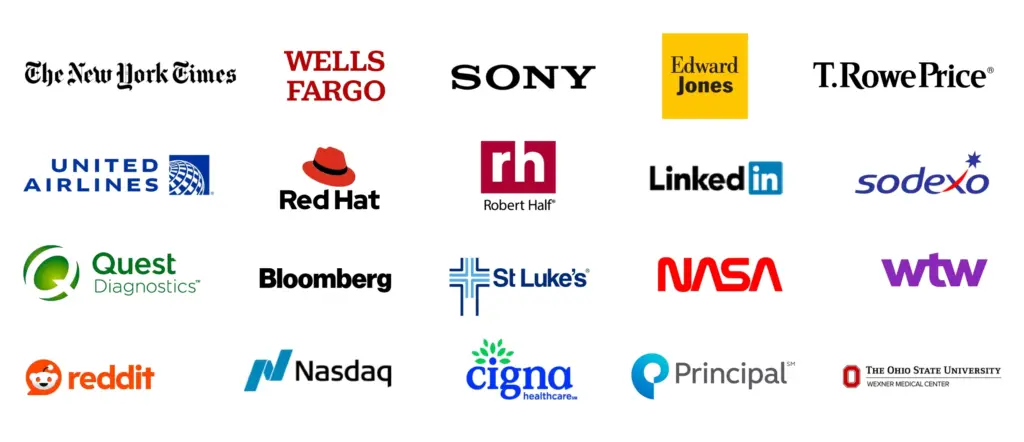 BUSINESS MENTORING SOFTWARE USE CASES
Diversity & Inclusion
D&I is a natural fit for mentoring. In fact, research has shown that a diverse network can help support deeper learning, spark more innovation, increase performance and productivity, and generate better overall collaboration within a company.
With MentorcliQ's mentoring software and services, you can support award-winning DEI at your company through mentoring programs that bring people together regardless of age, gender, location, or title.
As the numbers show, D&I-focused mentoring programs are one of the tops ways a company can develop a diverse and inclusive workforce. Boost your mentoring culture and let MentorcliQ help you create dynamic and diverse networks. Contact us to get started today!
Onboarding
When someone joins your organization, how easy is it for them to learn the ropes, build a new network, get up to speed, and dive into the work you hired them to do?
With a mentoring program powered by MentorcliQ platform, you can help your new employees tap into and access the knowledge resources of your organization from day one—and make them feel like they are cared about right from the start.
Contact us today to learn how you can make mentoring part of your onboarding success story.
High Potential Programs
Mentoring and high-potential programs go hand-in-hand. Unfortunately, this often also means a huge administrative burden goes along with running a mentor program for your high-potentials. Well, not anymore…
MentorcliQ's mentoring software easily automates the matching process and administrative tasks for you so you can run your high-potential mentoring program more efficiently. As you build your program and run it more smoothly with MentorcliQ, you can simultaneously increase your high-potential bench strength. How? Because 84% of high-potentials actively identify and develop potential in others. It's the ultimate win-win.
Contact us today to learn how MentorcliQ can make your high-potential program a mentoring mecca.
Succession Planning
Workforce demographics are changing. Millennials are rising in numbers, and Baby Boomers are retiring. Yet just 5% of companies have implemented specific policies and management practices to address the skills gap as older workers retire. (Source: SHRM-AARP Strategic Workforce Planning Survey, 2012.)
Let MentorcliQ Mentoring Software help you address the skills gap and get more out of your succession planning efforts—before it ever becomes an issue.
A mentoring program powered by MentorcliQ mentoring software can help you effectively connect key employees with trusted leaders so they can share critical knowledge before they leave. This helps guarantee a functional "bench" for your organizations leadership—and provides a smooth transition can occur as the old guard leaves and the new generation takes over.
Contact us today to learn more about how a mentoring program driven through MentorcliQ Mentoring Software can play a role in your succession planning efforts.