A company's employee development plan has always been an essential part of sustainable business growth. Workers who are gaining skills in the workplace not only improve the efficiency and quality of their work, they're more likely to stay with the organization longer. Now, though, workers won't even accept a high-paying job offer if development opportunities aren't on the table. Similarly, tenured team members are far more likely to quit if they don't have structured and on-demand options to grow their skills.
There are plenty of solutions you can deploy. Get employee development right, and you'll be the superstar of your organization who saved your company millions in turnover costs. That's just what this post is intended to help you do.
Below, you'll learn more about why employee development is so important right now and several strategies you can use to get BIG wins with employees who want to grow and executives who want to see some positive numbers.
You're in for a ride! Feel free to skip to your favorite part using the table of contents.
What Is an Employee Development Plan?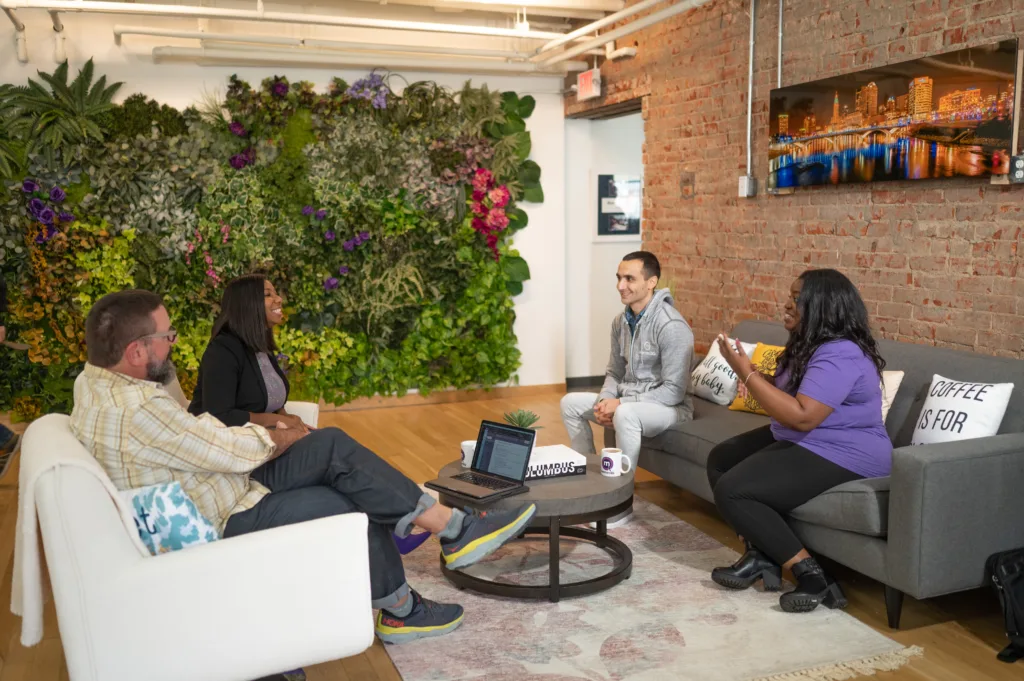 Few workers join an organization with every possible skill they'll need to be successful. Whether new hires are career switchers, new college graduates, mid-career talent, or C-suite executives, there will always be room for growth and learning. At a high level, this means employee development is simply any type of learning opportunity that the organization provides.
Because employee development is essential for all employees (and not just entry-level new hires), organizations should have development programs for all types of employee learning.
Personal development plans are a great way to start the process, as they can help you identify goals and make progress highly visual. Additionally, organizations will need to consider how to create and run programs that are flexible enough in design and function to easily support the development needs of workers across the experience spectrum.
5 High-Impact Employee Development Strategies
Employee development is not a one-size-fits-all strategy. Additionally, you'll find there are numerous routes to take when creating and implementing a robust employee development program. Among the long list of ways employees can be developed, these five are among the most common and most impactful for businesses:
Onboarding
Courses (Directed and Self-Directed)
Workshops and Conferences
Job Shadowing
Mentoring
Every employee development method serves a unique purpose. Quite often, organizations will mix and match strategies or combine strategies into a single program type for greater effect. Ultimately, it's important to align the type of employee development program you're using to the needs of your organization and the needs of your workforce.
1. Onboarding
Most organizations have onboarding programs of some kind, even if they're highly informal and unstructured. It's exceptionally uncommon for a new hire to know absolutely everything there is to know about the company, after all. Even if they have the right skills, new hires may simply need time and assistance adjusting to company culture and processes — all of which are a large part of the onboarding process.
Effective onboarding programs are essential for employee retention, yet most companies struggle to create effective onboarding programs. A Gallup study even found that just 12% of employees believe their organization did a "great job" with the onboarding process. Combine that with a Korn Ferry survey which found that as many as 25% of new hires quit within the first six months, and you can begin to see why good onboarding is important.
Onboarding and mentoring are a match made in heaven. Learn more in our post on Onboarding Mentoring Programs.
Consequently, the biggest issue for workers? Onboarding programs that are too short. Although it may seem counterintuitive to have a longer onboarding period, it's distinctly based on workers' need for support. Everyone wants to be successful in their roles. When workers feel thrown into the fire without the right amount of support, they're more likely to leave.
However, if you encourage employees with growth opportunities through professional development, they're far more likely to stay.
2. Directed and Self-Directed Courses
Employee development courses are a great way to help workers develop new skills and understanding for their roles. The two primary avenues to do this include directed and self-directed content.
Directed courses could be accomplished by paying an outside trainer to come to teach employees new skills, or by running internal courses (in person or virtually) that are taught by experienced team members.
Self-directed courses are those that allow workers to learn new skills at their own pace. Organizations could create self-directed courses for internal use, purchase courses with licensing agreements, or even give workers dedicated time to take self-directed courses from well-known and well-respected providers, such as Coursera, Udemy, LinkedIn Learning, or Udacity.
Regardless of which route your organization takes for employee development courses, it's important to ensure that workers have access to learning materials of some kind. LinkedIn's 2019 Workforce Learning Report found that 94% of workers would stay longer at a company that invests in their learning opportunities.
Whether that investment is paying tenured team members extra to create and run courses, or giving workers the time they need to take courses, prioritizing this type of learning is essential for retention.
3. Workshops and Conferences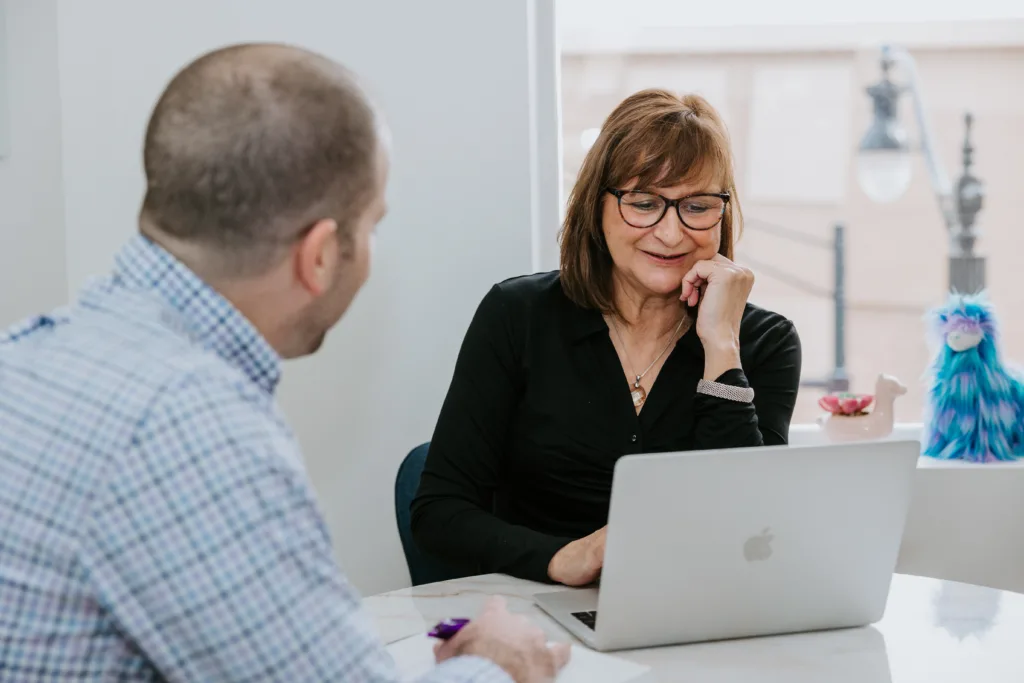 The COVID era certainly put a nail in many popular workshops and conferences. Flexible companies found ways around this by looking for or even hosting virtual conferences and workshops. Nevertheless, as normalcy returns, so will in-person conferences.
Considering most people prefer to have their conferences in person, it's a good bet that many workers will be chomping at the bit to sign up and pack their bags.
Conferences make it easy for workers to become accustomed to new skills that are relevant to their industry. But importantly, it gives them a chance to network with others in their field.
LinkedIn found that 85% of jobs are filled through networking, meaning sending your workers to conferences could also help your organization source new talent — especially if your company has an exceptionally positive culture and great benefits.
4. Job Shadowing
Job shadowing is an important employee development and career development tool in many industries, and a great mentoring activity. Particularly for jobs that require a physical presence, job shadowing allows workers to stand side-by-side with senior and tenured team members to learn by seeing and slowly taking over the tasks required for their role.
More often than not, job shadowing coincides with other employee development strategies, especially onboarding. That said, job shadowing does not always need to be tied to new hires, nor does it need to be only available during onboarding programs. In fact, job shadowing pairs nicely with mentoring, especially for workers who want to pick up functional skills through cross-departmental collaboration.
5. Mentoring
Last, but certainly not least, many organizations are turning to mentoring as a critical employee development strategy. In fact, 92% of U.S. Fortune 500 companies and 100% of the top 50 US Fortune 50 companies all have mentoring programs of varying types. The reason is simple: Mentoring programs can be a functional pathway to accomplish most other employee development strategies or serve as an employee development strategy in its own right.
New to mentoring? Check out our video on 3 Important Benefits of Mentoring (and 1 You Might Not Expect). We release new video content with actionable insights every Wednesday at 8 AM EST, so be sure to like and subscribe.
Common mentoring programs include:
Onboarding
Functional skills development
Cross-functional skills development
Succession planning
Companies often turn to mentoring programs because they easily house and meet most employee development and professional training needs. By leveraging internal knowledge, companies easily make onboarding programs more interactive and enjoyable for new hires, identify and train high potentials for management positions, break down knowledge silos across departments, and help executives develop skills from junior-level workers (who in turn get the benefit of executive-level access and networking opportunities).
With the right mentoring software, as well, companies can automate the matching process, allow workers to request mentoring on-demand for learning opportunities, and give their teams access to all of the learning resources necessary to get the most value out of the mentoring relationships.
Upgrade Your Employee Development Plan with Mentoring!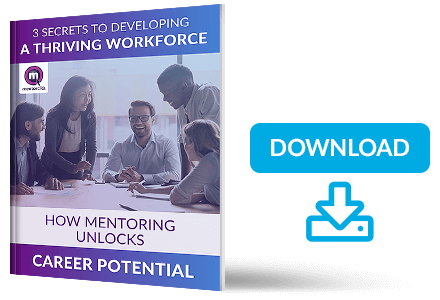 When people join your organization, they have every intention of staying. But they're likely to leave if they don't feel their growth is supported or if they feel disconnected from your company culture.
Mentoring software can help solve both of these problems and more. With an average 50% increase in employee retention, MentorcliQ's mentoring software may be the solution your organization needs to solve its biggest employee growth and retention challenges.
Schedule a demo today and download our free Employee Development E-Book – 3 Secrets to Developing a Thriving Workforce.
Replacing Employees Is Expensive with an Employee Development Plan
Employee turnover is expensive. Development is one strategy among many to help reduce turnover rates. And let's face it, reducing turnover is an exceptional priority in today's tight labor market. The quits rate, as determined by the Bureau of Labor Statistics, has consistently broken records in 2021. The quit rate reached an all-time high of 2.9% this year, representing over 4.3 million people leaving their jobs voluntarily and far dwarfing layoffs.
To put a monetary figure on that, it can cost as much as 2x an employee's salary to find, hire, and onboard a replacement. Conservatively, the cost is half an employee's salary. Even if we focus on the lower cost, US businesses are staring down a collective replacement cost of around $220 billion.
Turnover costs will vary by company. Interested to know more? Access our simple-to-use turnover cost calculator to get a better idea of what turnover is costing your organization.
Will Employees Quit After Getting Paid Training?
Some employers hesitate to offer many development opportunities because they're afraid that employees will quit after they're trained. There are plenty of blog posts on this issue, including an interesting read at HRNasty.
A Gartner study found that companies lacking employee development tend to have higher employee attrition rates, as reported by 40% of departing employees. Offering higher salaries is not the end-all, be-all to reducing turnover. They want development opportunities that make them not only more valuable to your organization but more worthy of promotions and make them feel more confident in their abilities.
Training your employees may make them more valuable to your competitors, but it also makes them more likely to stick around. As such, employee development is an essential retention strategy. Failing to train employees because of fear that they'll leave is a self-fulfilling prophecy.
3 Focus Areas for Employee Development Plans
Employee development requires a multi-faceted approach. It's about more than just teaching employees the technical knowledge required for their roles (although that's very important in and of itself!). Particularly among younger talent, workers want the opportunity to grow in a variety of ways that will ultimately improve their career prospects.

Three excellent areas to focus on for employee development include:
Reskilling and Upskilling
Career Pathing
Reskilling and upskilling Career Pathing Relationship Building

Below, we'll elaborate a bit more on what each of these means and how each can work to improve retention.
1. Reskilling and upskilling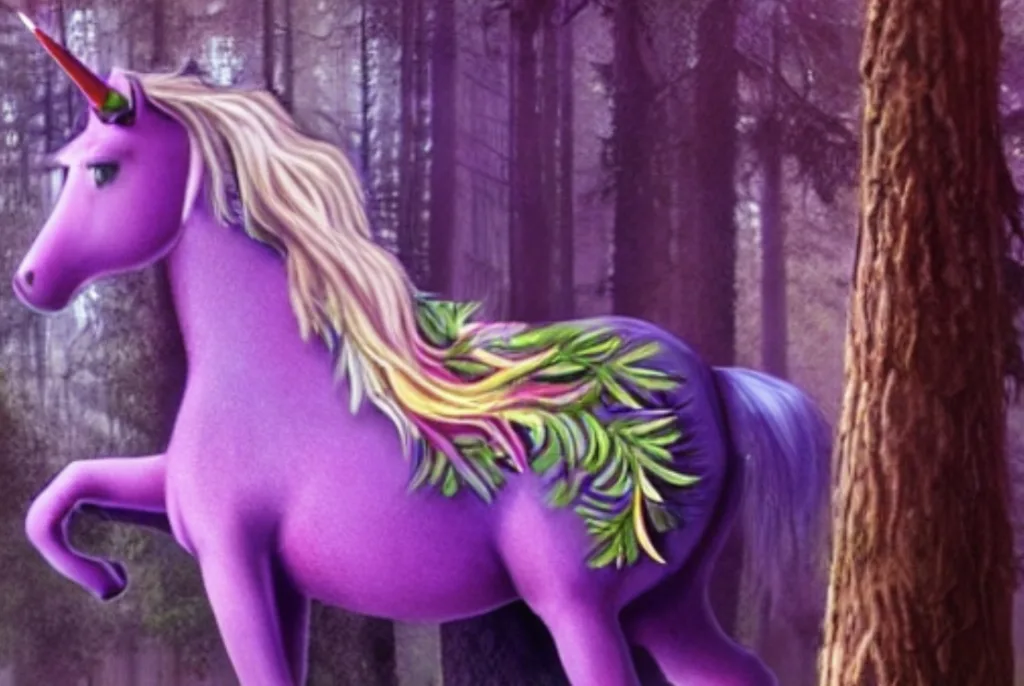 In 1995, the group TLC released the song "Waterfalls," with the memorable lyrics:
"Don't go chasing waterfalls
Please stick to the lakes and the rivers you're used to."
We might update this song just a bit for talent recruiting and retention with our own version:
"Don't go chasing unicorns
Please stick to the talent and workers you're used to."
My career in songwriting is probably a pipe dream, but you get the point.
The "perfect" employee will have all of the hard and soft skills you could ever want. Whether you want to call them a unicorn or even a purple squirrel is up to you. Either way, those people are few and far between, and the cost of hiring them is likely way outside most budgets because they know how much they're worth.
Waiting around until they magically appear and apply for your job is incredibly expensive (and probably a pipe dream for most HR leaders and recruiters these days).
Instead, focus your attention on offering your existing employees reskilling and upskilling opportunities.
Reskilling involves teaching your workers new skills that allow them to move into new positions or roles and take on new challenges within your organization.
Upskilling involves teaching employees additional skills already aligned to their current role that allows them to perform in their existing role more effectively.
Both of these are important, and you may need to provide your talent professionals with both upskilling and reskilling opportunities. Mckinsey recently noted that "…there is now a structural gap in the labor supply because there simply aren't enough traditional employees to fill all the openings. Even when employers successfully woo these workers from rivals, they are just reshuffling talent and contributing to wage escalation while failing to solve the underlying structural imbalance."
Workers are getting harder to find, and that includes workers with the skills you need. Leveraging your existing workforce will save your organization time and money. Instead of empowering them to get higher wages from competitors, giving them the space to grow will make them more likely to stay.
2. Career pathing and career mentoring
Did you know that just before the pandemic started, 64% of workers would accept a promotion without a raise? That number may have gone down a bit, but it's a startlingly high amount. It also underscores the fact that your people want leadership opportunities; they just aren't sure how to get them.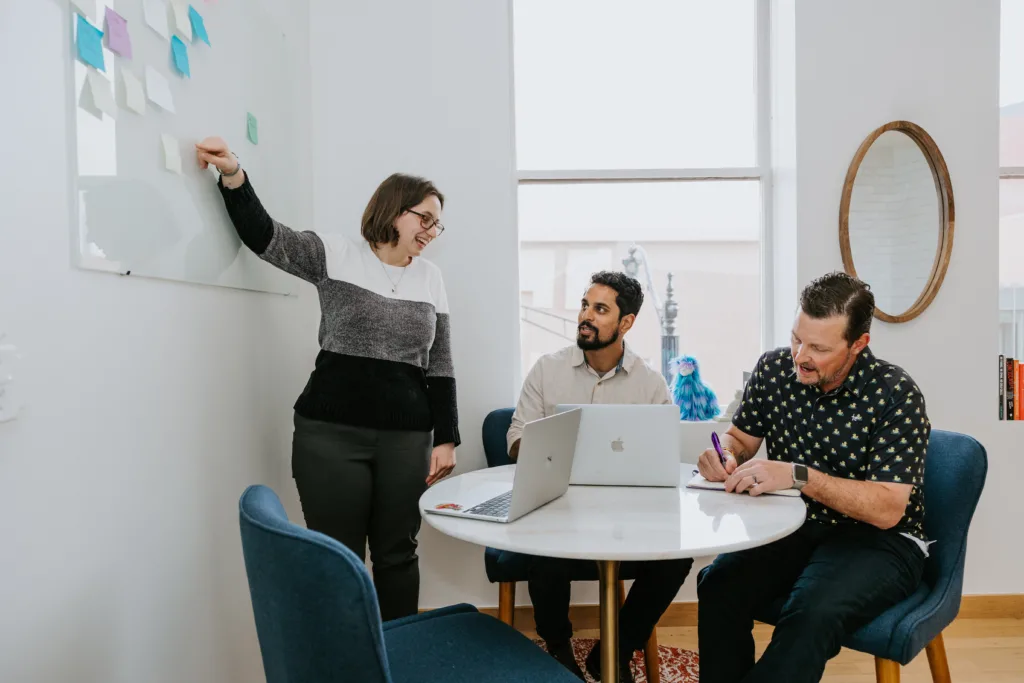 Career pathing and career mentoring are all about helping your talent navigate their way from Point A(ssociate) to Point B(oss). There's no specified guide for how career pathing should look, but here are two ways it can look:
Create a visual career path guide that you give to workers on day one. You may even want to customize it so that it shows where along that pathway they've landed upon being hired (great for mid-career hires) and the possible branches their role can take.
Connect them to career guides: individuals within your organization who are at a higher level and who can help them understand what it takes to move up. This can also serve triple duty as a way to network and a way to learn new skills with more experienced talent serving as mentors.
Much like learning opportunities, workers want their employers to give them a good idea of whether or not they can move up within the organization and what that pathway looks like. They also want assistance in navigating their way in that direction, which ultimately means career coaching or mentoring opportunities with more tenured team members.

This is why 82% of workers would call it quits if their employer offered no career pathing. Even if it's not your intention, failing to provide career pathing and mentoring can be subtly interpreted as having no interest in their long-term career.
3. Relationship building
Last but certainly not least, think about how you're building effective relationships between your team members. Particularly in light of the remote work (which is here to stay), your talent professionals need to feel connected.
They need to develop stronger intra-team and cross-functional connections that make large organizations feel closer and more intimate, especially if they're sitting alone in a home office all day.
Employees who don't feel like they belong are more likely to quit. According to a 2021 McKinsey study on the Great Resignation, "a sense of belonging" was among the most important job elements for workers. It was just under "valued by organization" and "valued by manager."
It's hard for workers to feel valued if they aren't connected, seen, and recognized.
The need for this is especially true for Black workers. Only 33% of Black workers reported having one or more sponsors at work, despite 87% of companies reporting that they have sponsorship programs. And only 23% felt they had any reasonable amount of support at work to advance their career.
Foster relationship building in several ways:
Host Employee Resource Groups (ERGs)
Create group learning and networking opportunities
Connect junior employees with executives and tenured staff
Create 1:1 and group mentoring programs
Keep in mind that not all connection-building needs to have an attached learning goal. Affinity groups, for example, may get a bad reputation for being social clubs. More often than not, that's not the case, and in fact, they're often the strong support networks that many in your team need to feel better connected to the organization. Ultimately, that leads to lower attrition rates, which we can agree makes just about everyone happy.
Enhance Employee Development with Mentoring Programs
Quite often, the biggest hurdle for development is matching individuals with the right mentor who can help them build those skills, find their path, and establish those relationships they need to succeed.
MentorcliQ's mentoring software streamlines this process, allowing you to reduce the time it takes to match program participants dramatically. And thanks to our science-backed personality algorithm, mentors and mentees typically report over 90% satisfaction with their relationships.
Companies like 21st Century Fox, LabCorp, Cardinal Health, Bacardi, Legrand, and hundreds more have decided to leverage MentorcliQ's software as a key part of their engagement, retention, and employee development strategies.
Get the full rundown on mentoring software by requesting a demo.