Here's a question for you: What happens when your leaders leave? Are you A) Ready with a replacement who can take on that mantle and workload seamlessly, or are you B) Filled with a bit of terror and trepidation at the idea? Companies that make succession planning a priority tend to fall into the "A" category here. Quite often, what makes them successful is that they add mentoring elements into their succession planning strategy. Those of us in "white collar" careers may be staring into a dark future with AI taking all of our jobs, but we're not there yet. We can't replace leaders with AI agents. Until then, preparing for leadership turnover is necessary, and that means having a plan where someone will take the place of leaders who leave.
Whether you're a little of column A or a little of column B, you've hit the right post. We'll walk you through what succession planning is, why it's important, and 6 mentoring program strategies that you can apply to boost the effectiveness of your succession planning goals.
What Is Succession Planning?
"Succession planning" is the kind of thing that doesn't hit your radar until it becomes important enough. The concept is easy enough to understand, though. Succession planning consists of any plan or strategy you've put in place that makes sure that you have an unbroken chain of leadership. Effectively, you have a "plan" for who will "succeed" your leaders, should those leave for one reason or another.
Effective succession planning is essential to ensure the longevity and success of any company. Yet many organizations approach succession planning with a reactive rather than proactive attitude.
Consequently, that's why ATD found that only 35% of companies have a succession plan in place.
Far too many companies play the waiting game with leadership succession. They wait until a crucial employee leaves, then begin scrambling to find a replacement. This not only puts the company at risk but can also cause disruption and chaos within the organization.
What happens to a company without succession plans?
"Do I really need a succession plan?" you may ask. To which I would reply, "I don't know. How much do you like chaos?"
Recently, our Director of Marketing decided to change companies. This was a great and amicable move for her, and we couldn't have been more excited to see her step into a new leadership role. In the months preceding her leave, she had been tutoring me a great deal on different aspects of her role, pushing me quite a bit further than I had expected. When she announced her leave and my promotion from Content Strategist to a Manager-level position, she also made time for more intense mentoring sessions. She prepared a list of topics, I came with questions in hand, and we problem-solved what my new role would look like in her absence.
This was, in effect, a succession plan that leaned on mentoring to make sure that her leave date didn't result in chaos.
She ensured that the content production part of our marketing didn't grind to a halt until a replacement could be found. Instead, she planned for her departure in a way that guaranteed continuity with her tasks. That is what succession planning gives you: An unbroken continuation of the departing leader's duties that keep the wheels turning.
And if that story doesn't scare you enough, maybe this will. Forbes found that unplanned CEO departures cost $1.8 billion more in shareholder value versus companies that have a planned succession. That's because leadership changes can impact a company's stock price. And if a CEO leaves or is fired without a replacement ready to go who inspires confidence, investors aren't too happy.
How to Start Succession Planning with Mentoring
That leaves us with the real meat of the question here. How can a company create a succession plan that pretty much results in a seamless transition of duties?
The answer lies in implementing a successful mentoring program. Specifically, a mentoring program that allows experienced employees to take on the role of mentor junior or lower-level team members. By utilizing a high-potential mentoring program of this kind that's narrowly focused on succession, you can eliminate the stress and high cost of losing leaders.
The most important elements to a mentoring + succession planning strategy include: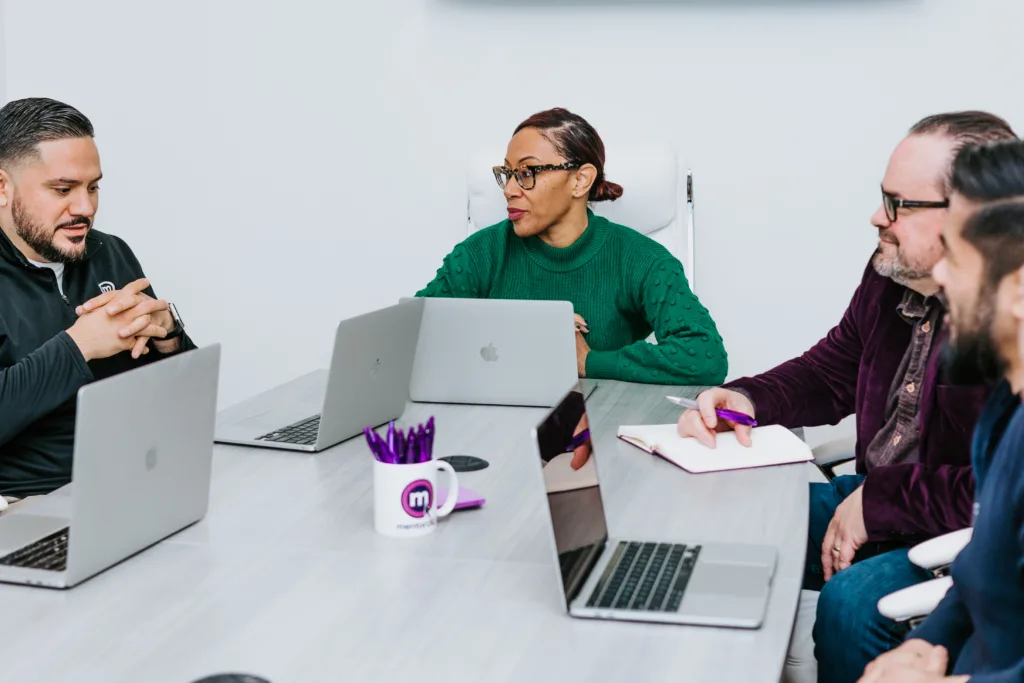 Creating a clear and structured program around retaining internal leadership knowledge and practice
Identifying your high-potential employees as early as possible who could step into leadership roles quickly if needed
Pairing high-potential employees (mentees) into relationships with leaders (their mentors)
This method, when followed strictly, will make sure that the knowledge and skills that keep your teams running efficiently aren't siloed just to themselves. It also helps create a culture of learning and development within the organization and shows junior-level employees that internal hiring is a priority.
Considerations for who to select as mentors in a succession plan
Mentors should not only have a wealth of experience and knowledge but also possess the ability to communicate and provide constructive feedback. Also, don't ignore structure. A structured program that outlines the goals and objectives of the mentoring relationship will get better results, even if every meeting isn't strictly guided.
The purpose of a succession plan is high-potential uplift employees who will be ready to go when they're called upon. For that, your primary succession goal should be to actually have goals.
There are a ton of goal-setting formats. We like REAL goals format for mentoring programs like these. However, you don't have to be strictly tied to that one. Just make sure the goals you set are tangible and achievable within the time frame you'll need.
Other succession mentoring program highlights to consider:
Include training and development opportunities for mentors themselves. Not all mentors know how to operate in that role. Even leaders may need training on this end.
Create a supportive and inclusive environment
Provide regular feedback and assessment
Follow through by implementing on your strategies
That covers why succession planning is important, and a high-level overview of what ideas can make this strategy work. Now, let's get into some of the specifics on
1. Assess Your Current Succession Plan and Find Where Mentoring Best Fits Into It
Assessing your current plan may seem like a daunting task, but with the right mentoring program strategies, it can be a breeze. The first step is taking stock of the strengths and weaknesses of your current plan.
First, ask yourself the following questions about your current plans for succession:
Where are there knowledge gaps between leaders and juniors?
Why do these knowledge gaps exist?
What would happen if [X] leader left right now? Who would replace them?
How do I get [X] leader's knowledge disseminated to a junior right now?
Do I have adequate plans in place for key positions and potential retirements?
Most likely, you'll find that the reason succession plans don't exist at so many organizations is that the knowledge and skills required for those positions aren't properly documented. And realistically, they probably can't always be well-documented. Most of the skills that make leaders successful are learned behaviors and habits skills or sometimes intangible knowledge of internal team dynamics and not necessarily technical skills.
That means the people who will best serve aren't just individuals who can or will be able to pick up those technical skills. They'll need to be fertile soil for learning the intangibles that make leaders successful.
(FYI: Awesome new videos like this one go live every Wednesday at 8 AM EST, so be sure to like and subscribe to the channel. )
But how do you identify those individuals? What attributes are you looking for? A robust mentoring program that values diversity provides structured feedback and leverages technology can help you identify and develop potential leaders within your organization.
This isn't just about finding replacements for key roles. It's about building a culture of continuous learning where every employee is empowered to grow and develop.
And for that reason, you shouldn't just be thinking about succession for the C-suite. Every leadership position within your organization should be planned for, right on down to management and team lead positions. That means launching a mentoring strategy that touches every single employee.
Yes, that means if you haven't started many mentoring programs, now is exactly when you need to.
By focusing on your current plan and implementing proven mentoring program strategies, you can revolutionize your succession planning and prepare your organization for success, both in the short and long term."
2. Create a Succession Plan That Leverages Internal Knowledge Holders
The reason why people in your organization serve as leaders is because they hold a vast wealth of internal knowledge. They know how your product or service works. They understand the norms of your organization. They're key individuals who help deliver on product or process goals that create a functioning and profitable business.
Quite often, that knowledge they possess isn't written down or documented. And that's not because it can't be. It's because personal experience isn't always easy to translate into documentation. Those leaders also typically lack time to create a novel about what makes them successful in their roles.
That's where an effective mentoring program can help.
By pairing employees with seasoned professionals who can provide guidance, support, and feedback, you can identify and develop the next generation of leaders.
There are two parts to this puzzle, however:
Finding the right leaders to serve as mentors
Finding the right high-potential employees to serve as mentees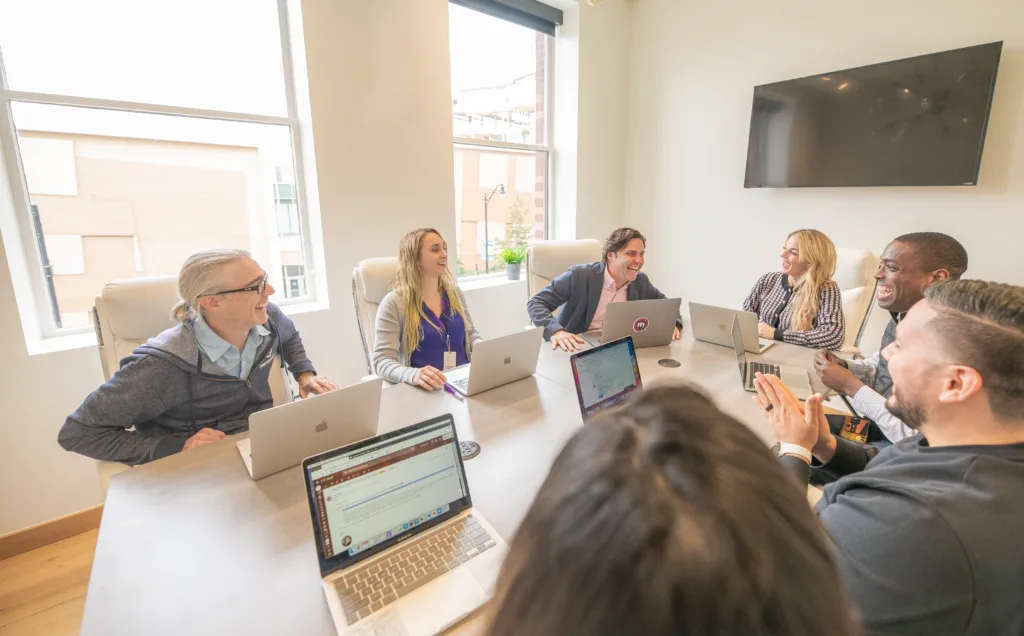 The mentors part is a bit easier. You're going to have a much smaller pool of leaders who can serve as mentors in a high-potential mentoring program. The higher up you go for your succession plan, the smaller that pool of mentors will become. Eventually, you'll get to the point where only one individual serves in a role for the entire organization, meaning that individual is the only option you have for electing as a mentor.
But what about the mentees? How do you identify those individuals in the first place? It starts with understanding your organization's goals and values and then assessing your employees' skills, knowledge, and potential. This process should be ongoing, allowing you to identify and groom your top performers continually.
So, create an effective process that aligns high-potential employees with mentors. A software approach is usually best here. Matching algorithms can automate pairing and eliminate biases from the process. And when your mentoring software has the flexibility that allows program admins to select matches or automate them based on preference, it creates an ideal situation from a program management perspective.
Importantly, just don't forget to involve senior leaders in the program design. By involving your senior leaders in the mentoring program, you can create a culture of learning and development throughout the organization. This can help to attract and retain top talent, as well as ensure a seamless transition when the time comes.
With these proven mentoring program strategies, you can increase the success rate your succession planning and build a pipeline of future leaders.
3. Develop a Mentorship Curriculum That Helps Translate Experience Knowledge
In the realm of modern business, one of the most crucial elements of long-term sustainability is effective succession planning. This means grooming and developing juniors with high potential for leadership to take the reins once the current leaders retire or otherwise move on.
A structured mentoring program with a solid curriculum can help provide the needed direction for mentees and mentors once they're paired. Developing a mentorship curriculum is a multifaceted endeavor, one that requires careful consideration of the goals and needs of both the mentee and the mentor.
Don't get too caught up on the word "curriculum"
First, don't get too tied to the word "curriculum." A good mentoring program is mentee-led and rests on mentees guiding their learning based on their own learning gaps. Nevertheless, succession planning is unique in that the leaders should have an idea of what their mentees need to learn and how they can help fill those gaps.
Effective mentors working within a succession plan should:
Have a deep understanding of the company culture
Be willing and able to impart their knowledge
Possess effective communication skills
That doesn't absolve mentees of any responsibility, of course. Those high-potential juniors must be willing to ask questions, take direction, and engage in self-reflection. They may also need to be trained on how to effectively ask questions, take direction, and engage in self-reflection.
Mentoring programs work best when both mentors and mentees are trained in how to engage in mentoring relationships. That's part of the structure that makes these programs work.
At the core of a successful mentorship program are several proven strategies:
Setting goals and expectations
Providing access to resources and support
Creating opportunities for shadowing and observation
Aligning the program with the company's overall mission and vision
If nothing else, make sure these are part of the mentoring program structure that's the framework of your succession plans. They're broad enough to easily be interpreted in the ways that make the most sense for your program.
4. Building a Mentorship Network
Succession planning doesn't always have to be manually created. When you create a strong mentoring framework within your organization, mentoring can occur rather organically. This is often and more easily accomplished with an open mentoring program.
Here's how a mentoring network operates:
Mentors and mentees complete enrollment surveys that allow them to list skills and experiences they have to offer or want to learn.
After logging into the mentoring platform, mentees can search for and find potential mentors who have the skills and experiences they want to learn.
Thanks to algorithm-based matching scores, mentees can determine which potential mentors would be a best-match fit for them.
Mentees can request mentoring and be paired automatically.
What you'll find here is that high-potential employees tend to be proactive about growth. When you create a self-service process for them to grow, they'll take advantage of it. These individuals desire to obtain leadership positions and, as such, will use the platform to find leaders to learn from.
By effectively building a mentorship network, organizations can ensure a seamless transition of leadership and a bright future for their organization.
5. Measuring Program Success
Leadership vacuums are real and they come with significant consequences. We've already noted how much it can cost a company in shareholder value if no succession plan exists. But the cost to replace senior leaders is extreme. Gallup puts the cost to replace an employee at about 1.5 to 2 times that employee's salary. Since leaders are some of the highest-paid employees, even that lower end is going to be pricey.
And then there's the issue of what happens to a team when its leader disappears without a replacement. In an ideal world, teams are well-oiled machines that work autonomously. That's not usually the case. Most teams need direction of some kind, and a gap in leadership can cause productivity to drop. The dollar figure on that will be exceptionally high.
On the one hand, it's essential to have well-trained employees who are prepared to take on leadership roles when the need arises. On the other hand, it's difficult to quantify the return on investment of a robust mentoring program.
Consider assessing any mentoring programs tied to your succession planning using the following criteria:
Retention rate of high-potential employees enrolled in the succession plan.
Pipeline strength, as measured by the number of employees in each stage of the succession process.
Implementation of the succession plan, which can be measured by the number of leaders who have an identified successor currently being mentored.
DEI, which can be measured by the percentage of individuals from historically underrepresented groups enrolled in high-potential programs.
Business performance, which can look at the revenue, profit margins, customer satisfaction, and employee engagement of individuals newly promoted to leadership positions who were previously enrolled in mentoring programs aligned with your succession plan.
Succession Plan ROI, which includes measuring the overall return on investment for your programs (including the cost of software).
Want to know if your programs are worth the spend? Try our ROI calculator, and learn more about mentoring program ROI.
Mentoring Program ROI Calculator
Enter the following values to calculate the mentoring program ROI:
Measuring the success of a mentoring program starts with setting metrics that align with the program's goals, and it should include regular feedback, surveys, and evaluations to track progress. A successful mentoring program, when measured correctly, can create a pipeline of qualified candidates, improve employee morale, and increase retention.
Effective succession planning is more than just identifying a list of possible successors. It requires continuous development and preparation of employees to ensure they are ready to take on leadership roles when the time comes.
6. Incorporating Diversity & Inclusion into the Succession Plan
Succession planning is hard on its own. Add in diversity, equity, and inclusion, and you may feel even more overwhelmed. How do you navigate the need for effective successors with the need for DEI?
First, get the idea out of your head that these are mutually exclusive!
DEI and succession planning are not contradictory. In fact, your succession plan could be one of your best opportunities to make good on DEI goals that you've had for years, especially when you're promoting from within.
Here are a few things to think about:
Diverse leadership can increase profits. A McKinsey study found that companies with more diverse leadership teams were more profitable than those with little to no diversity at all.
ERGs make finding high-potential leaders much easier. But the problem starts when companies are hiring junior-level positions in the first place. Several researchers reported in a Harvard Business Review report that companies tend to prefer individuals who have had high-profile internships and attended high-profile colleges. By and large, that excludes minorities and women.
Mentoring software eliminates bias. Bias always creeps into the equation with manual processes that involve selecting people for programs and relationships. Because mentor matching software is based on matching algorithms, it removes human bias from the equation. All that admins have to do for them is go with best-fit matches.
Here's an unbiased offer for you: Book a demo to view how mentor matching removes bias from succession planning.
Once DEI is infused into the succession planning process, companies create a much better pipeline for creating more diverse leadership. Expanding the leadership pool in a way that values diversity achieves those goals far more authentically.
Succession Planning Is About Business Continuity
Years ago, I wrote about business continuity separately from an insurance and a cybersecurity perspective. Both are important. After all, business operations can go grinding to a halt if a fire breaks out in the office or if your company suffers a massive data breach. Funny enough, physical and digital disruption to business seem stunningly common as far as disaster recovery is concerned. Most companies put plans into place to manage those kinds of events.
Yet the biggest expense and the biggest contributor to a company's revenue is its people. If you lose your most important workers, it's like getting a flat tire on a busy highway.
We've seen that in real time. Losing people unexpectedly and quickly threw businesses into chaos during The Great Resignation. It was easy to see which companies didn't have proper retention strategies in place, let alone effective succession plans.
Mentoring programs are more than just an effective stop-gap to turnover. They're an effective way to help retain institutional knowledge, skills, and experiences that are absolutely invaluable to your organization. By deploying them company-wide and not just for executive leaders, you'll ensure that every function in your department has a viable, ready-to-go successor when leadership disruptions occur.
Intrigued? Book a demo to learn more about how mentor matching software solves the biggest problems faced by succession planning.