For most professionals, the term "life-long learner" is not just a fun term to say; it's a hard, cold fact of successful career development. Whether your formal education stopped at high school, undergraduate, or graduate levels, the moment you enter the workplace, you're still going to have to keep learning. Learning at work is a priority for anyone who wants to take their career goals to the next level.
👉 Most organizations recognize that having a high-skilled workforce is good for the bottom line.
👉 Mentoring is one of the best strategies for all forms of learning and career growth, including upskilling, reskilling, and networking.
👉 Our mentoring stats prove it.
Of course, mentoring is just one example of the different methods of workplace learning. Below, we'll cover several different strategies to help you develop knowledge and skills among your employees and drive learning within your workplace culture.
New to mentoring? Start with our comprehensive guide on mentoring.
What Does Learning at Work Mean?
Learning at work is the process of knowledge and skills acquisition. The goal of fostering a culture of learning at work is to equip employees with the skills and knowledge to perform their jobs better.
There are various forms of continuous learning in the workplace. It could be something simple, such as sharing relevant articles on a daily or weekly basis. Learning can also be more focused and structured, such as participating in workshops or attending dedicated workplace training activities.
Employee education is a top priority for the business and HR leaders of any organization of any size. And if it's not, it needs to be:
Workplace Intelligence found that 74% of Millennial and Gen Z workers think about quitting in the coming year because they lacked skills (and aren't getting the right training or education from their employers that they need to grow professionally).
LinkedIn found that 94% of workers would stay longer at their current company if there were offered opportunities to learn at work and grow their skills.
It's simple, really.
Organizations that emphasize and invest in learning among their employees create a competitive advantage for themselves in the labor market with a significant return on investment. Employees are expensive to hire and expensive to lose. And until we're all replaced by AI (only partially joking here), employees are the single most important revenue driver for any business.
The ability to facilitate learning at work benefits the entire organization and the individual employees.
Even if you have an existing learning strategy in place, it's vital to revisit these strategies to ensure that they fit the needs of your business and employees. When you integrate learning into the workplace, you also ensure that your employees adapt to the future of work because they possess the key skill they need to thrive and stay competitive.
Ways to Promote a Learning Culture
Developing a culture of learning at work is crucial in your aim to provide learning opportunities for your employees. The employees are far more invested in participating in learning and development programs if you can cultivate this mindset in the workplace. Building a culture of workplace learning plays a critical role in achieving your productivity goals.
Actually, this is a topic near and dear to our hearts. We've written about the importance of a knowledge-sharing culture before. That goes hand-in-hand with a learning culture and social learning relationships like mentoring.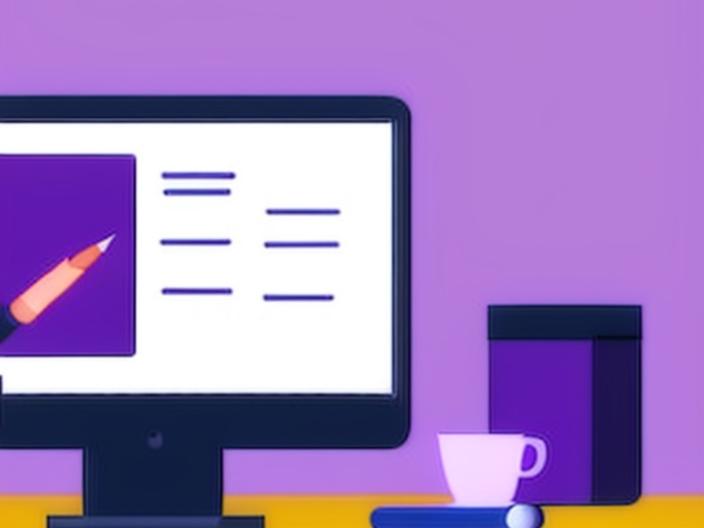 To promote learning in the workplace, we recommend the following:
Lead by example
Identify learning gaps
Survey employees
Make training easily accessible
Lead with learning at the start
Employ different learning strategies
Develop a system for sharing knowledge
Make learning a daily activity
A simple list won't do this one justice, so let's explore these a bit deeper.
1. Lead by example
The best way to help your employees understand the value of learning at work is when you lead by example. It's important that leaders of the organization and the HR department are actively involved in the promotion and implementation of workplace training activities, and other learning opportunities at work.
People development starts with organizational leaders, after all. When employees see their leaders invested in learning, they're far more likely to engage in active learning themselves.
This is why reverse mentoring programs are so important and so effective. They're a highly visible strategy that shows junior-level team members that executive leaders are invested in learning at work.
One example of how you can demonstrate the importance of a culture of learning at work is by leading the classes and discussions during training. It's also important that business leaders themselves seek out as many continuous learning opportunities as they can so that they can set a good example for their employees. Setting an example enables everyone in your company to understand the standard you've set for everyone else to follow.
2. Identify learning gaps and weaknesses
All companies have existing learning and training methods in place, whether it's formal or informal training. A common example of this would be to provide new hires with access to company training tools and other training programs.
Typically, helping close learning gaps starts at the onboarding process, but it should extend well beyond that period.
One of the best ways to promote a culture of learning in the workplace is to assess your team's current skill set. It will help identify any gaps in their skills and knowledge, especially when it comes to the use of new technology.
Highlighting these gaps can help them better understand what they need to work on to develop their skills. When you pair this with clear career pathing and career advancement and how those skills tie into desired career goals, they're more likely to be on board with the learning goals you've set.
When you invest in acquiring new perspectives and new ideas, you somewhat secure your job and facilitate more learning.
3. Survey your employees on what they want to learn
For workplace learning to be effective, it must be something that your employees enjoy and are interested in. The more involved your employees are in learning at work, the more you can experience success with your learning programs.
The best way to know about what your employees want to learn is to conduct a survey. As Harvard Business Review noted, surveys are still one of the best ways to measure employee engagement.
Ask them to fill out an information sheet and gather their ideas on the specific skills or knowledge they want to improve on. Most employees would aspire to expand their knowledge base, especially if it meant better job security. At the same time, many find excitement in constantly learning as it can advance their career through professional development.
4. Make training accessible with the right platform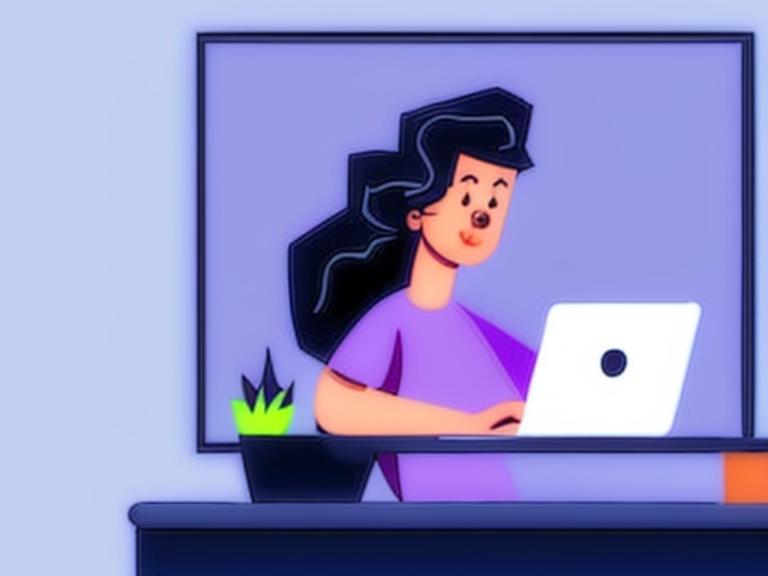 Look, we're well into the future of work, which includes learning strategies. If your employee learning strategies aren't fully digital right now, it's time to upgrade. And if you aren't using platforms that give you measurable data on the effectiveness of your learning and engagement strategies, you need those, too.
One of the biggest barriers employees have to learning at work poor, ineffective, or difficult learning management systems, or LMS. The secret to building a successful workplace culture of learning is to make the learning experiences seamless and accessible for them.
Automation is important for an LMS. So is personalization. Not all LMS are equipped for the task, and whether they even have those features will depend on what type of learning is supposed to take place.
If you're going for asynchronous module-style learning for employees, an LMS like Adobe Learning Manager or TalentMLS are probably good options to explore. However, for social learning, mentoring software is going to be ideal, especially since it will allow you to automatically pair participants (one of the most challenging parts of mentoring), deliver learning content, and measure success using HRIS data.
Regardless of the learning management system you plan to use, ensure it's as user-friendly as possible. It should be easy and intuitive to learn new skills and to partake in the learning experiences so it doesn't feel like a chore. These learning experiences and tools should be available on demand so they can learn whenever and wherever they are free.
Invest some time in choosing and comparing various platforms that facilitate learning opportunities. It's critical to support and promote a culture of learning at work.
5. Emphasize the importance of learning from the start
As mentioned earlier, the best way to promote a culture of learning at work and promote continuous learning is to start from the onboarding process. When you have new employees, you should give them access to your workplace learning and training platform. The platform should provide unlimited access to vital company resources and learning tools.
Emphasizing the importance of learning at work at the early stage of onboarding for new employees create an environment wherein people learn and continuously strive to explore learning opportunities.
6. Employ various learning strategies and methods
Promoting new skills and expanding the knowledge of professionals requires a multi-faceted approach. There is no one training strategy that works for every company, especially since each company has unique goals and definitions of success.
Use various learning methods and strategies, as it also helps boost employee engagement. If you use the same training methods all the time, it can become boring and diminish the impact of that chosen method. A blended learning model offers the most effective approach to implementing the learning culture at work.
The type of learning methods you might want to consider include:
Training videos
Written course material
Live webinars or seminars
Audiobooks
Mentoring (including peer mentoring, group mentoring, and functional mentoring programs)
Job shadowing
You like learning, right? Take a quick look at our Mentoring Soundbites overview on mentoring software and how it works for learning engagement. If you liked this video, be sure to like and subscribe to get updated when new content releases every Wednesday at 8 AM EST.
The more variety you can add to your learning playbook, the better you're able to meet the needs of employees who have different learning styles. Employing various learning styles also facilitates a more natural learning process.
7. Develop a knowledge sharing system
It's human nature to like to learn from others. One of the effective strategies to promote learning at work is to use the collaborative approach. HR leaders can use a knowledge sharing system through a mentorship program and pairing employees (mostly young employees with a more experienced ones). Even the mentors can benefit from the learning opportunity since they can also enrich their own learning.
Encourage everyone who is involved in the knowledge sharing system to have open communication. Integrate this system with your existing learning management system to promote continuous learning and knowledge sharing with ease.
8. Integrate learning in your day-to-day routine
Day-to-day routines create consistency and habits. Habits lead to growth as employees are better able to maintain that routine over time. Helping employees form those regular self-learning habits is one of the most effective workplace learning strategies you can give them.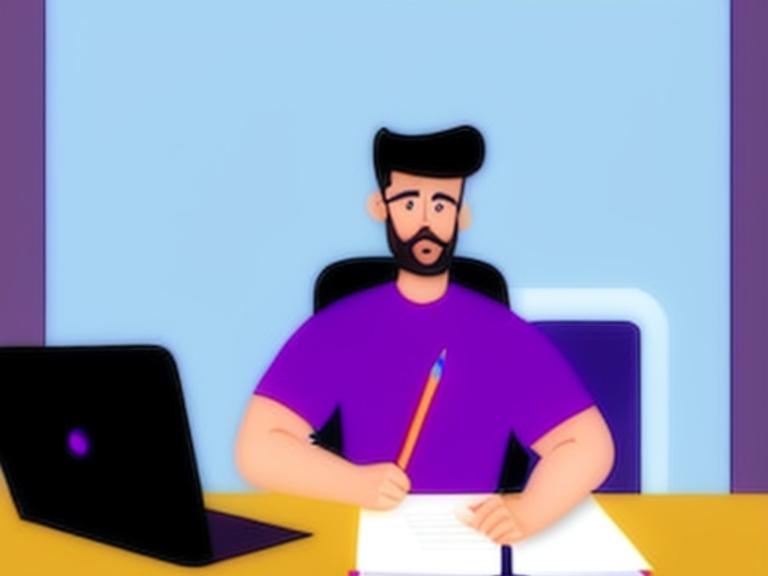 Most people have the desire to learn. But they'll often adapt to the overarching culture of their workplace. If that culture is one where everyone simply does the work and clocks out, that's probably what most workers will adapt to. Alternatively, they'll be quick to leave if they desire a culture of learning growth but aren't getting it.
When you develop a culture that supports learning and prioritizes daily learning as part of the day-to-day, you create the social structures that people need to feel motivated
While periodic training is useful, it's not the most effective approach, especially when you want to embed it into your culture.
Find opportunities in your day-to-day work routine and make learning a part of those activities. For example, use your daily meeting as part of your learning exercises. Keep it short but concise to be effective. You can also take advantage of these daily chats and meetings as an opportunity to build solutions for your most common workplace issues.
Benefits of Continuous Learning at Work
Business leaders and HR leaders invest valuable company resources and tools toward employee development and advancing learning experiences. But what do you stand to gain from continuous learning?
Keep employee skills and knowledge current with industry trends
Your employees can learn about a new technology, a new technique, or a new idea that will give them a competitive edge and make them more effective at their jobs. These trends are constantly changing, which is why you need to focus on continuous learning and updating existing skills.
Learning opportunities boost employee confidence
The more skills an employee has, the more confident they are that they can perform the duties and responsibilities designated to them. More confident employees are also more effective and productive.
Workplace learning promotes problem-solving skills
You must train your employees to build solutions on their own. By equipping them with knowledge and skills, they possess the ability to solve problems and overcome challenges by taking their own initiative.
Adopt new skills, including leadership skills
The acquisition of relevant skills is one of the biggest benefits of workplace learning. But it can also promote leadership development among trained employees.
Maximize productivity through learning
Making sure that your workforce possesses the current skills and knowledge can make them more efficient in performing their jobs. The more efficient your workforce is, the more productive (and revenue) you can make.
Strategies to Facilitate Workplace Learning
Variety is the name of the game when it comes to choosing methods to promote workplace learning. The following are the current methods you could use to facilitate continuous learning.
Mentorship programs
Pair a junior employee with a senior staff member, or senior-level members with junior team members for reverse mentoring. Mentoring programs are mutually beneficial because they facilitate knowledge transfer and the acquisition of both soft skills and technical skills.
Training
Workplace training is the most traditional form of promoting learning at work. It taps experts (internal or external) to conduct workshops, speaking engagements, and seminars focused on a key skill or industry trends.
Employee education
The process of providing educational programs is one of the most effective ways to expand your employee skill set. It is one of those programs that focus on technical skills or knowledge. Upon the completion of the program, the employee can earn a certificate or credentials that benefits professionals in their respective fields.
Apprenticeships
This learning program should not be confused with mentorship. As an apprentice, the junior employee directly learns from an expert within your organization when it comes to hard and soft skills. It can also expand the apprentice's knowledge base or gain new perspectives about their work responsibilities.
On-demand learning
This learning strategy involves providing your employees access to on-demand resources and workplace training tools that they can use in their own time. It is ideal for employees who want to actively boost their own learning and make themselves an asset to the company.
How Do I Measure Continuous Learning in the Workplace?
It's one thing to implement strategies to promote learning at work. But it's another thing to see results from your implemented strategies. How do you measure and define success? Here are some of the ways that you can keep track of learning opportunities at work.
Skills Retention: How long does an employee retain the new knowledge and skills they have learned from training?
Engagement: How involved are employees in the learning opportunities and do they actively participate in it?
Knowledge Transfer: How do your employees apply their learning on the job? Is the learning purely theoretical or do they know how to apply the new skills and knowledge?
Rate of Proficiency: How long before your employees master the skills they need to become more effective at their jobs?
Turnover: What are the turnover rates for employees actively engaged in learning and development programs versus those who are not?
Satisfaction: Are employees satisfied with the learning programs? Positive satisfaction is indicative of higher engagement and more success in the program.
Promotions and internal movement: Are employees who are engaged in your learning programs getting promoted and moving around internally? How do they compare to non-participants?
We can't stress enough how important it is to measure your programs. If you're not using the right software, the measurement will be exceptionally challenging or impossible. The easier you can measure the success of your programs, the more beneficial they'll be to your organization.
The next step? Take a stroll through software that's designed to get measurable results.