What are your short and long-term career goals? It's a question you might have encountered during a job interview. While expressing ambitious career goals may help you get hired, it's important to have follow-through as well. A good employer will support your efforts to work toward those goals, but there's also a psychological, emotional, and (of course), financial benefit to achieving those goals, as well.
Whether you're currently applying for new roles or you're exploring how to move up within your current organization, there's significant value in setting and working toward short- and long-term goals. That said, knowing what goals to target is not always clear. The following post should help you with your next career goal visioning exercise you do either alone or with your workplace mentor.
What Are Career Goals?
Career goals are specific milestones that you can to achieve in your career journey to aid in your professional development. The milestones that you have set are aligned with your chosen profession.
There are several aspects to establishing a career goal. You'll learn a bit more about that later, but to summarize it, establishing career goals involves:
Identifying what skills or experiences you have now that are requisite to your current role.
Researching where you want to be in the future.
Identifying any additional skills or experiences that may be required to get there.
Developing a roadmap that allows you to reach those goals in a timely and calculated way.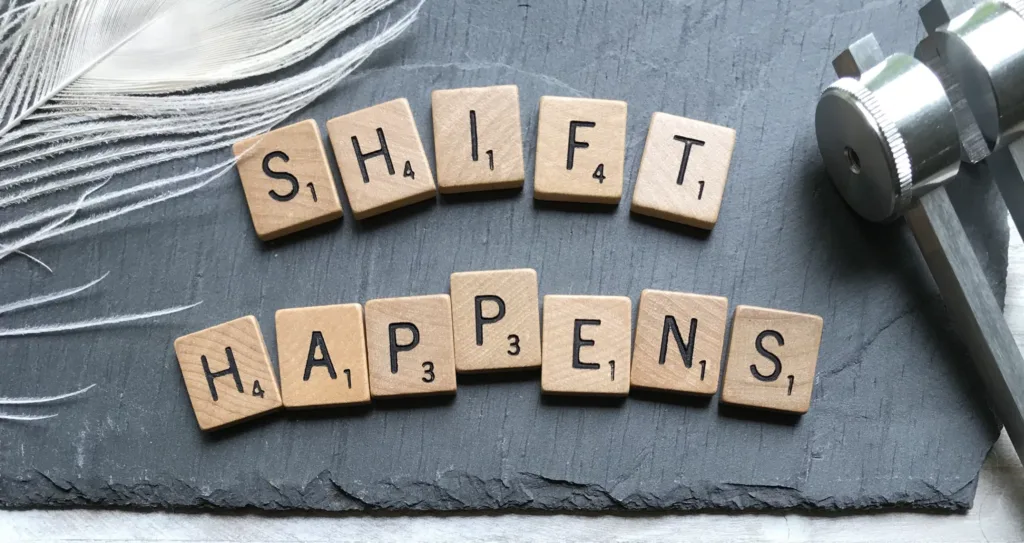 Here's an extra bit of advice: Don't try to go it alone. Find insight and guidance from a career mentor. Ideally, this will be an individual who is either at a higher level than you within your organization (or another organization) or who is working within the career field you want to shift to.
For the latter, someone who's at the same tenure level as you is fine, as long as that individual has more years of experience in that field and can be good at guiding you toward what skills make the most sense for making that lateral move.
How do I choose my career goals?
There is no right or wrong way to approach how you set your career or job goals. However, there is one basic rule that experts recommend: to use the REAL development goals approach.
REAL is an acronym that stands:
Relevant: indicates why it is important and worthwhile
Experimental: implies development activity that will lead to greater insight
Aspirational: identifies an area of desired development
Learning-based: expresses outcomes that are focused on gaining capability
Focus on these characteristics when you want to make a career change or to move up the ladder in your current field by setting long- and short-term goals.
20+ Examples of Career Goals
The following are examples of career goals that you can set for your work life and professional development. It is important to think of these goals as guides only and make sure your goals align with your own career path.
Did you know: 91% of workers who have a mentor report being happy at work? Yet only 37% of workers report having a workplace mentor. Mentors are often one of the missing links to effective employee engagement and development. Learn more about how to launch mentoring program in this video featuring expert advice from Fortune 500 HR leaders. 👉
These best career goals examples will help you structure the steps that you must take in order to attain your desired career.
1. Shift into a new career path
The need to change career paths is one of the most important examples of a career goal. Many professionals find themselves unhappy with their current position or current employer because it is not a good fit for their skills and qualifications. It's not uncommon for career changes to be among people's lon- term career goals.
They want to find potential employers and positions with job descriptions that fit the essential skills they possess.
2. Experience career stability
Stability is one of the top career goals anyone could have. The job market is highly competitive with many more skilled or more experienced individuals who might be vying for your current position. Developing new skills and making connections should be a top-of-mind career goal example.
To succeed at achieving your career goal of stability, you need to focus on gaining more experience, time management skills, and your personal brand. Aiming for stability can overlap with other career goals examples that are listed here.
3. Advance to a leadership position
Advancing to leadership positions is another common career goal example. To achieve this career goal, you need to possess leadership skills or train to develop the essential skills to become a project manager or assume any similar positions.
You can also personally seek out leadership training and find a mentor who will equip you with the skills you need to excel in your position or industry and assume a leadership role.
4. Work towards personal development
Personal development is integral to your professional development. Make an effort to work on your interpersonal skills, job interview skills, and hands-on experience. You have to build your personal goals, too, along with your career goals.
When you become better as a person, you are in a better position to excel professionally.
5. Earn a certification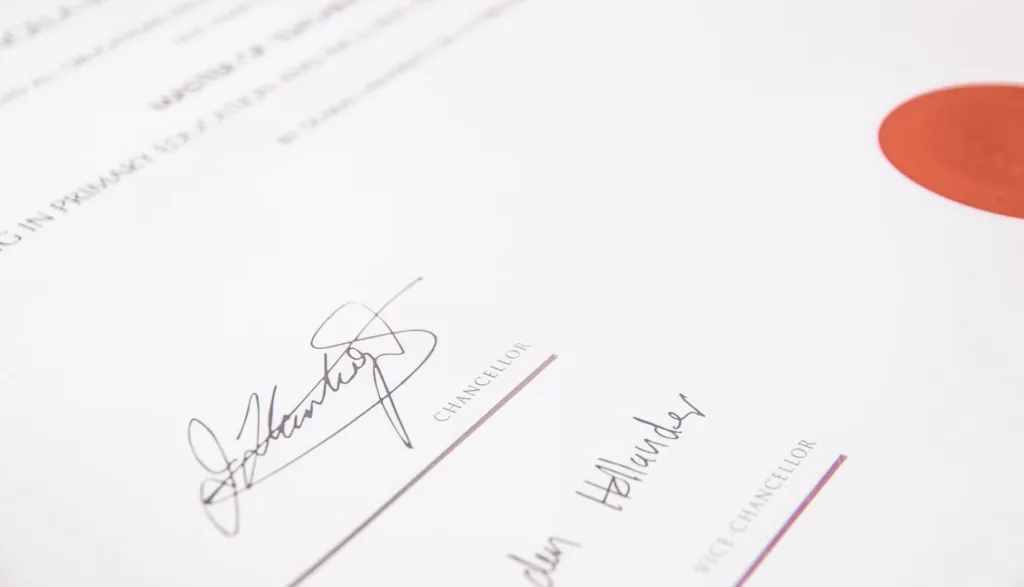 Gaining a professional certifications is a typical example for those who set career goals for themselves. The purpose of earning a certification is to showcase to a future or potential employer your skills and capabilities. It shows your expertise in your chosen career path, or qualifies you for a salary increase.
That begs the question, of course: "Where do I get certifications?" A few good starting points include online learning services like Coursera, provide a wide range of courses and certificates from well-recognized certificate-granting institutions. If your employer offers stipends for personal learning and growth, you can likely put your bucks toward such courses.
6. Earn a new degree
Another example of when goal setting is valuable is when you want to go beyond just certifications and instead, find yourself eyeing an entirely new undergraduate or graduate degree. You could be looking to expand in a new area with a new undergraduate degree, or expand your skills with a Masters or PhD program.
The acquisition of additional knowledge and education can aid in achieving your own goals for the short- and long term. Just make sure that the degree you're trying to obtain makes sense for the jobs you want to hold. In some career fields, having a PhD might actually be a detriment to getting hired as some employers may see you as overqualified.
7. Earn a promotion
Earning a promotion is a great short-term goal to set for your own career. A promotion to a leadership position or a project management status will help you take the next step in your career ladder. However, you should not look at a promotion as the end of your career journey. It should only be a stepping stone toward accomplishing your other career goals.
8. Become an expert in your field
Becoming an expert in your field is another common example of a career goal worthy of striving for that has both long- and short-term milestones. This goal will motivate you to continue learning and to pursue learning opportunities. This mindset is also beneficial in achieving your professional goals because you're the type of individual who is a thought leader and so people will want to work or collaborate with you.
9. Gain a new skill
Among the many career goals examples on our list, gaining a new skill might feel repetitive and unnecessary to add. However, we'll break down this idea by saying that you shouldn't focus solely on hard skills.
Instead, make sure that you identify and work on both hard and soft skills that might be essential for your future career path. After analyzing its own data, ZipRecruiter found that 93% of employers ask specifically for soft skills from applicants. So don't ignore things like communication, team work, problem solving, and time management. Employers (both current and future) are looking at these as part of their hiring and promotion decisions.
10. Publish a book
Writing and publishing a book that is relevant to your industry is one of the best career goals examples. It is a great way to showcase your expertise in the field, as well as to cement your position as a thought leader.
11. Increase your performance metrics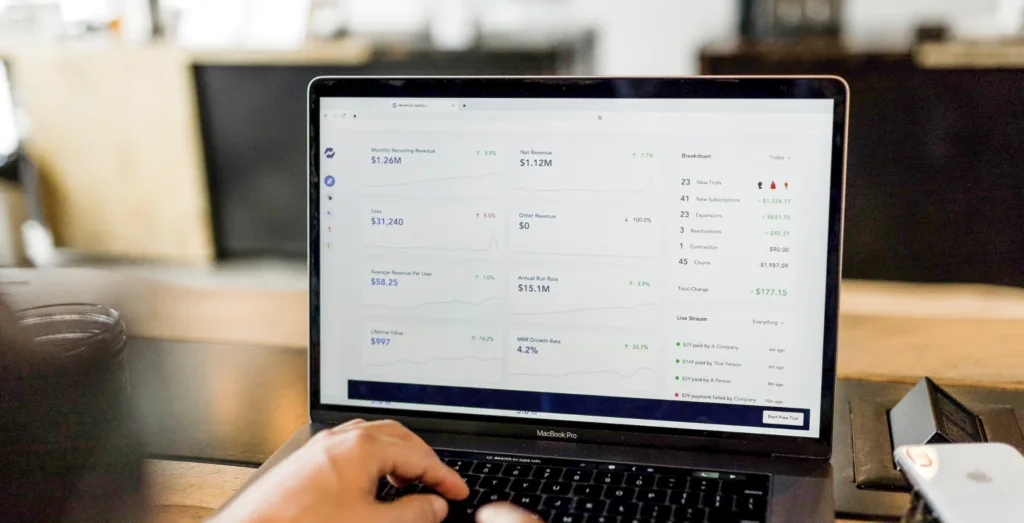 Key performance indicators are a valuable tool that you can use to measure and assess your career goals. Focusing on these numbers allows you to achieve your REAL goals because you have something to aim for.
Examples of this abound, but let's zero in on sales professionals. For sales professionals, common sales performance metrics include Net Promotor Score (NPS), Win Rate, Quota Attainment, and Conversion Rate. Strategizing how to boost these personal metrics can go a long way toward helping you achieve your career goals. Being unsure of how to achieve them might mean requesting a mentor who has more experience and can help you get to where you need to be.
12. Learn a new technology
Another one of the goals examples for your career is to learn a new technology (or tools) that are essential to your current or desired position. The advancement in technology produced a number of innovative tools that many organizations now rely on to deliver higher efficiency and productivity at work.
Your ability to gain mastery of these tools will put you in a better position than others and create a positive impact on your work productivity. Simply put, it gives you a competitive edge over your peers and you will be seen as an asset to your organization.
The most in-demand tech tool categories right now include:
Productivity (like GSuite)
Digital marketing tool (such as automated marketing software)
Programming
Graphic Design (like InDesign and Photoshop)
Data Anlytics and Visualization
Take time to engage in training for new tools and technologies, if provided by the company. Or, you can do self-study, especially if it is a critical skill needed for your role.
13. Be a mentor for someone else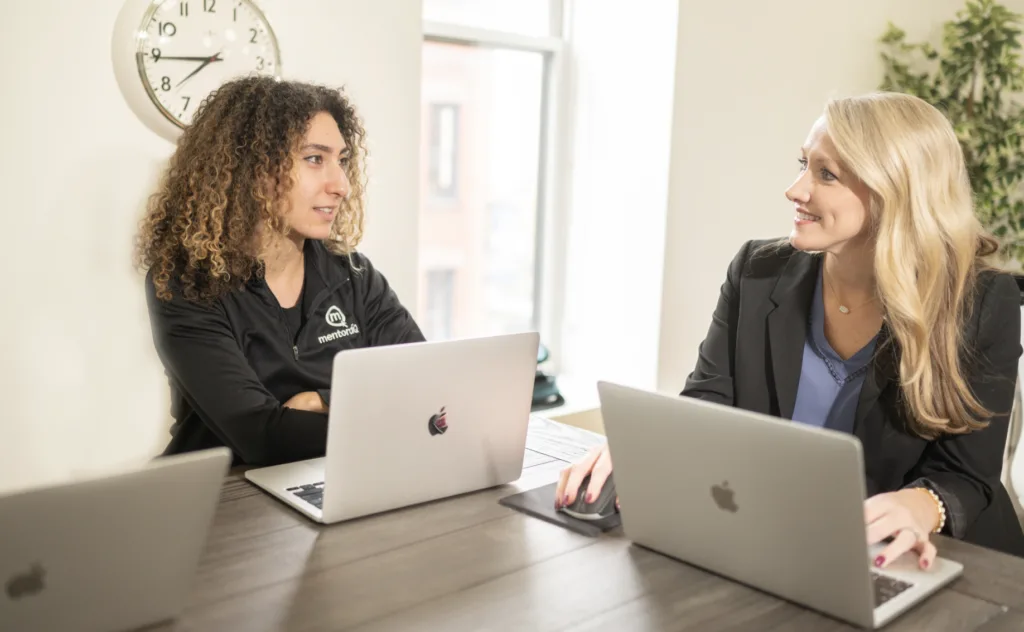 A few tips ago, we mentioned the importance of soft skills. Being a mentor is one of those career goals that can help you double-dip on other career goals, as well, as mentoring helps you develop many in-demand soft skills.
The critical soft skills needed to advance to leadership positions are just one example of what you get from being a mentor. Mentoring helps you build strong connections to others, as well, which may come in handy if you find their talent, skills, or networks can benefit you.
Almost anyone can be a mentor. Even if you're new to the organization, reverse mentoring is increasingly popular and a great way for junior-level workers to get connected to leadership channels and potential career sponsors.
14. Cross-train in another functional area
Cross-training is one of the proven techniques to expand on your skillset and become a more valuable asset to your company. While it is important to expand on the essential skills for your current role, you should not limit your scope. Think of other ways that you can learn new skills that may not be relevant to your current role. That way, you will be ready if new opportunities come your way.
15. Expand your professional network
Expanding your professional network will help accelerate a large number of your personal and career goals. It's also a goal unto itself. Obtaining professional associations with experts in your field will enable you to get the support you need as you work towards your career goals and professional growth.
Expanding professional networks is difficult without mentoring programs. If you're serious about creating real career development opportunities for yourself or your either, get involved in mentoring — or launch a mentoring program using mentoring software.
You can gain new professional contacts by joining conferences, attending training sessions or workshops, and participating industry-related forums. Take advantage of your professional contacts to utilize new learning opportunities or get references for potential work.
Quite obviously, if you're not already on LinkedIn, that's a great starting point. There are industry-specific forums you can join, but LinkedIn effectively corners the market on professional networking.
16. Gain experience through internship
If you are a fresh graduate or on your path to making a career switch, consider applying to an internship program at a major company. The secret to achieving your long-term career goals is to learn how to start from the bottom and obtain enough hands-on experience in performing various tasks and duties required in your desired position.
For example, you can take an internship role focused on project management so you become equipped with the skills essential to becoming a successful project manager.
We understand the current hesitation toward internships. Companies in the past have used unpaid internships as a way to effectively get free labor at out young and impressionable workers. That labor did not always result in a job offer at the end of the internship. But times are changing. Unpaid internships are dying a slow and welcome death.
17. Quit your 9-to-5 job
You've probably heard the phrase "don't quit your day job" as a way to indicate that someone's personal passions aren't quite good enough to make a living out of. Nevertheless, if you're sure you have the talent to make your goals into a reality, and your day job is standing in the way, well… that risk might be worth it.
Just make sure you don't quit your 9-to-5 job without some backup plans. Have enough savings to ride out the launch phase of your next move. And make sure you have the right connections within your network who could help you find another role in case your plans don't exactly pan out the way you hope.
18. Get a pay raise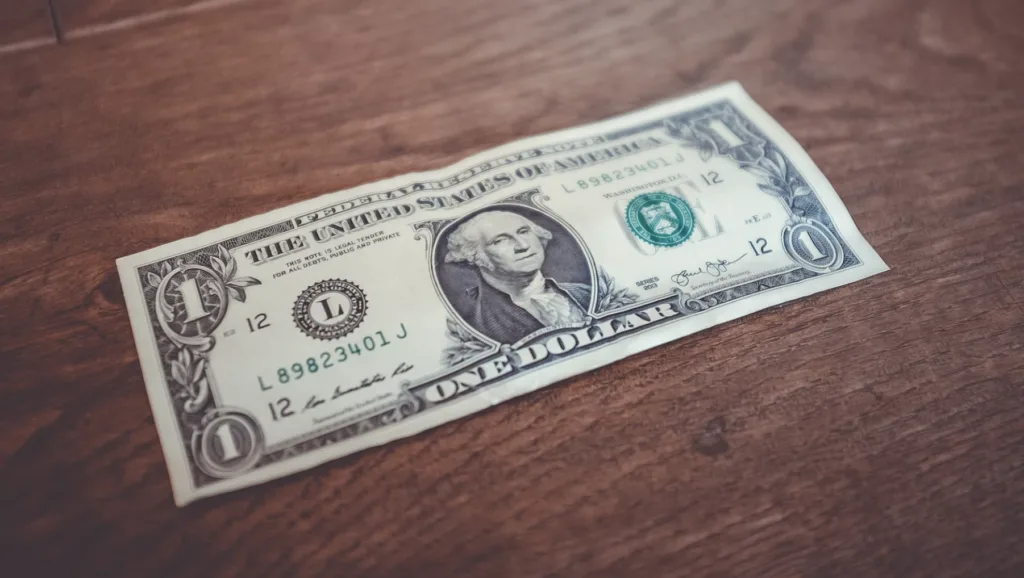 We get it. Just telling someone to "get a raise" is far easier said than done. But it can be done, even in today's job market and chaotic economic conditions.
Do your research on the peak salaries for your chosen career field. Make it one of your short-term career goals to reach that level. Be thoughtful about your approach, but using that information can go a long way toward getting a yes when you ask for a raise.
Aiming for a pay raise is not a superficial goal. Instead, look at it as a motivation that you have reached the pinnacle of your job or career.
19. Develop a more efficient work process
Coming up with new and more efficient ways to perform your work can benefit your career in the long term. It shows your initiative and willingness to help your organization succeed. Innovating and pursuing more efficient ways of getting a job done is crucial in impressing your current employer and put you in front of their eyes for a leadership role, or a promotion.
20. Start your own business
Starting your own business is one of the best career goals that you can aspire to achieve. Having your own business gives you control over how much you can earn and provides room for professional growth.
Find something that you are passionate about and use that as an inspiration to create your own business. For those looking to change careers as a career goal, well, starting your own business could hardly be more of a direct route
21. Gain global experience
The work landscape is rapidly becoming globalized. If possible, don't limit your work experience to your home country. Seek opportunities to work with international companies and professionals in your field from various parts of the world. Use it as an opportunity to learn from them and share your knowledge, as well.
22. Become a good communicator
We mentioned earlier that communication is a critical soft skill, and one you can develop by mentoring others. Good communication skills are essential to possess if you want to make a difference in your career. Particularly, don't expect to land into a leadership role if you constantly struggle with or fail to develop your communication skills. Some counter examples aside, great leaders
23. Improve time management skills
Your ability to optimize your use of time can be invaluable in your quest to advance your career. Time is the only resource that you can't recover. Make good use of your time by acquiring new skills and maximizing productivity. This will put you on the the right path toward achieving your professional development goals.
24. Build your personal brand
Creating your personal brand is a valid career goal to aim for. It's how you can distinguish yourself from other professionals in your field. Once you have developed your brand, focus on nurturing it and conducting yourself accordingly.
It could take a few years to build your personal brand so be diligent enough to build your professional career as you work on your brand.
Don't Work On Your Career Goals Alone
We'll lean into a point we've touched on several times because it's just that important: Find a mentor. Most CEOs believe mentoring makes their organizations more effective and more profitable. That easily translates into how much successful companies value mentoring, with 84% of Fortune 500 organizations offering mentoring programs.
Mentoring happens organically in every company. But when it happens intentionally and is designed from the top down, it becomes measurable. Structure makes goals achievable. So grab yourself a mentor. And if your company doesn't offer mentoring, request it, and then ask to be part of the team involved in building out the program.