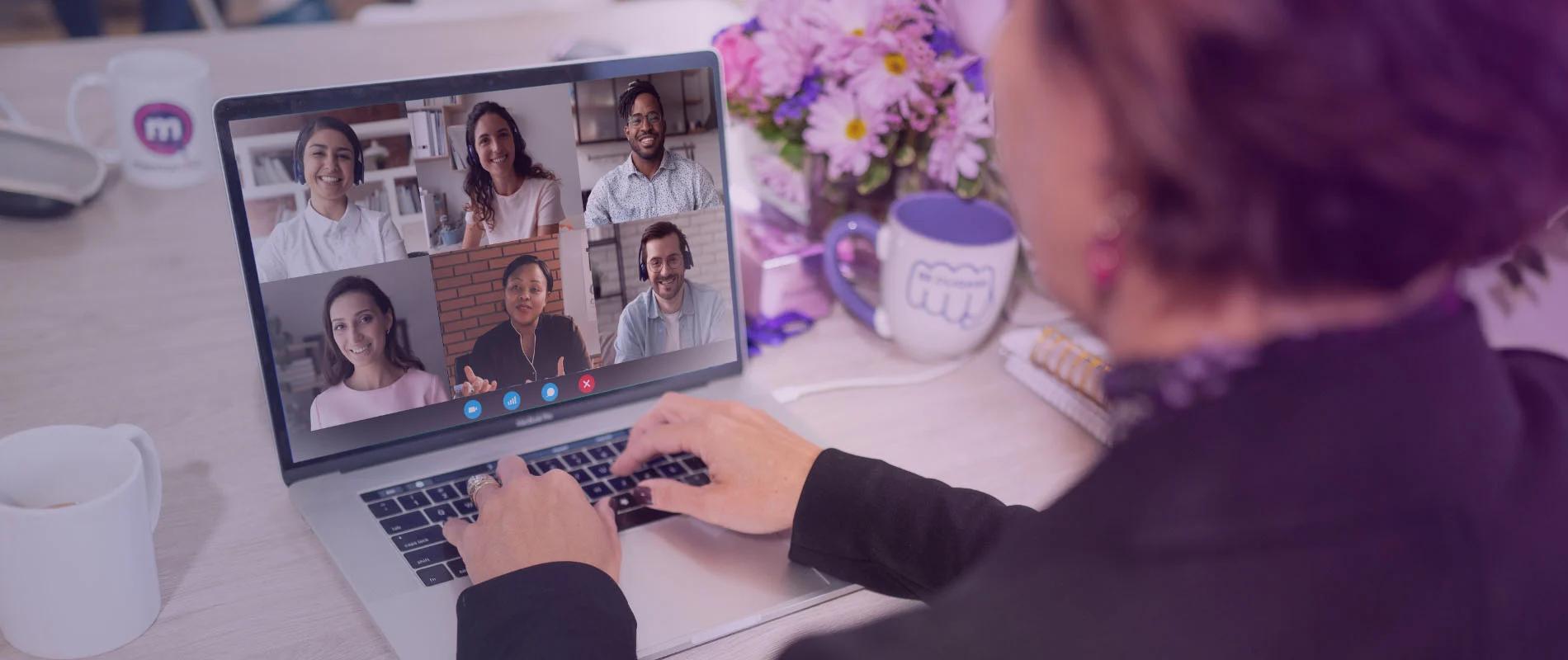 Get The Complete
VIRTUAL MENTORING
TOOLKIT
Take Your Mentoring Online
Prepare for a Virtual Mentoring Relationship
Virtual Mentoring Best Practices
Virtual Mentoring Conversation Starters
Virtual Mentoring Preparation Worksheet
VIRTUAL MENTORING
FOR THE MODERN WORKFORCE
Workers increasingly demand remote work opportunities from their employers. A trend that pre-dated the global COVID-19 pandemic, Gartner found that over 80% of companies plan to allow for remote work once the pandemic ends and that 51% of global business professionals will be working remotely by the end of 2021. For companies more accustomed to traditional work styles, this change to remote work can complicate key retention initiatives, including mentoring programs.
Whether your business still operates a legacy mentoring program built on in-person environments or you're launching a mentoring program for the first time, the shift toward remote work necessitates virtual mentoring. Thankfully, virtual mentoring is not only highly effective but by leveraging modern tools, the setup, management, and evaluation process significantly improve upon traditional mentoring methods.
What Is Virtual Mentoring?
A virtual mentoring program is one that connects mentors and mentees through virtual communication instead of requiring physical meetings face-to-face. A virtual mentorship program can also be established, maintained, and tracked using digital tools that automate much of the process to help reduce how much time everyone involved (mentors, mentees, administrators) need to spend on managing the relationship.
For example, if a mentor and mentee communicate primarily through email, phone calls, business chat services like Slack, or video conference platforms like Zoom, this would in essence be an example of virtual mentoring. Many of us have become accustomed to remote communication tools, making the transition to mentoring via virtual tools feel completely natural.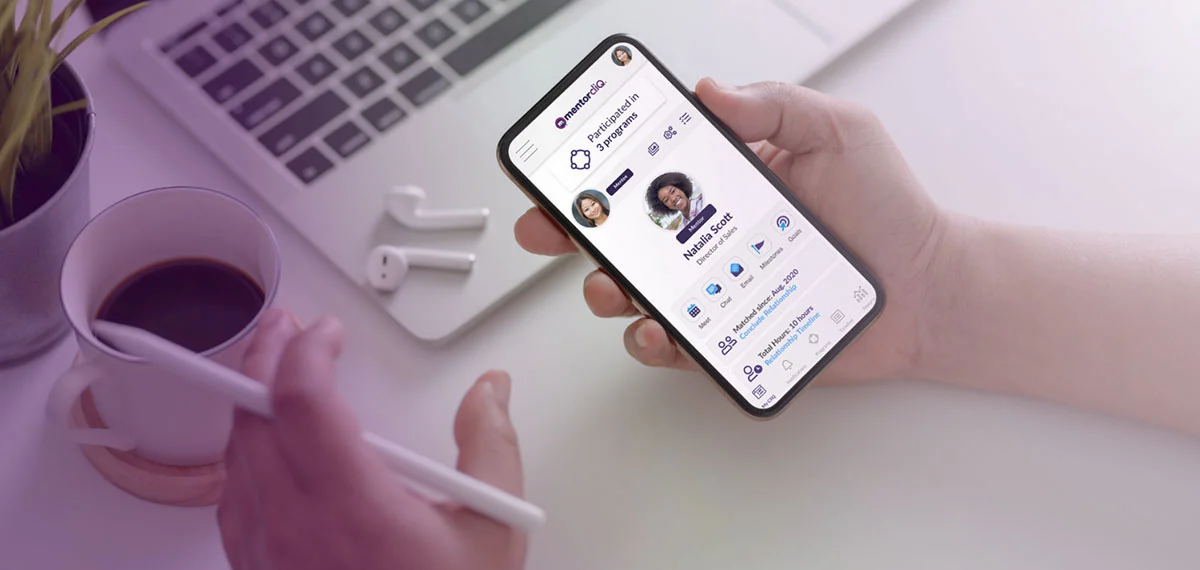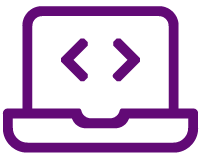 Integrations
MentorcliQ integrates with the technology your employees use everyday. Integrations deliver a seamless experience for your participants and more  data for your administrators. Making it even easier to book meetings and engage in mentoring relationships.

What Are the Benefits of Virtual Mentoring
(Versus Face-to-Face?)
For many of us, virtual mentoring presents a new element to the mentoring process. We're far more used to meeting with mentors (or mentees) in person, grabbing a drink together, and discussing goals, challenges, and successes. Virtual mentoring doesn't remove the human connection element; all it does is alter the meeting place. Outside of that, virtual mentoring has some unique benefits over traditional face-to-face mentoring.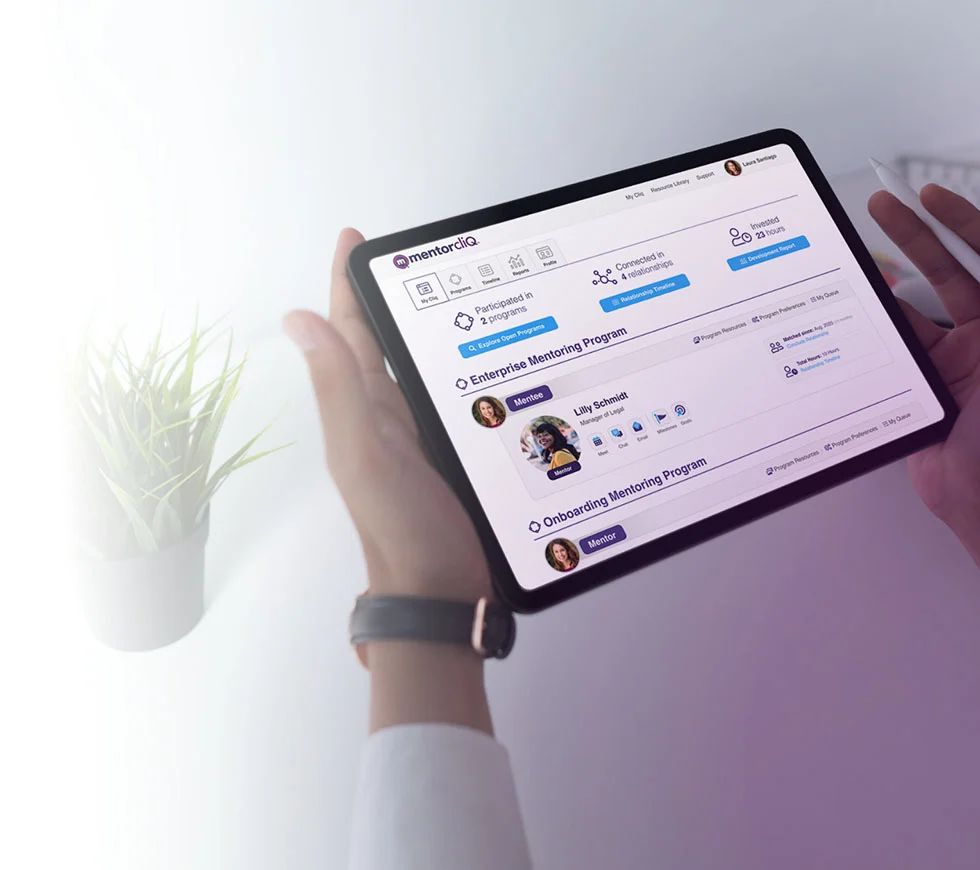 Virtual mentoring is not limited by location. Mentees can have mentors from within their organization anywhere in the world, something that's nearly impossible for a distributed workforce.
Having to meet physically significantly limits how many mentor and mentee pairings can exist. Accounting for travel time to and from meeting locations is always a factor, as is tracking. Virtual mentoring eliminates travel time, and when virtual mentoring software is used as a programmatic framework, the time required to track progress tracking is reduced.
Traditional mentoring is limited by time availability. You have to organize your schedules, meet in person, and make sure you dedicate that time to your schedule. However, leaning into a virtual mentorship program means mentoring can be asynchronous if you and your mentee want it to be. You can connect over chat, email, or record videos.
Especially when mentoring software is properly leveraged, virtual mentoring allows organizations to quickly create and manage various program types, such as onboarding new employees or succession mentoring, or establishing group mentoring for diversity and inclusion.
MentorcliQ Makes Virtual Mentoring Easy
How Do You Mentor Someone Virtually?
For manAll mentoring, regardless of the mentoring format, requires mentors to have the following:
Attitude
Do you have the right attitude (such as openness, honesty, and a willingness to share) for effective mentoring?
Availability
Can you commit to a regular schedule or to making time regularly for a mentee?
Accountability
Can you hold yourself and your mentee to fulfill the duties both implicit and explicitly elaborated in the relationship?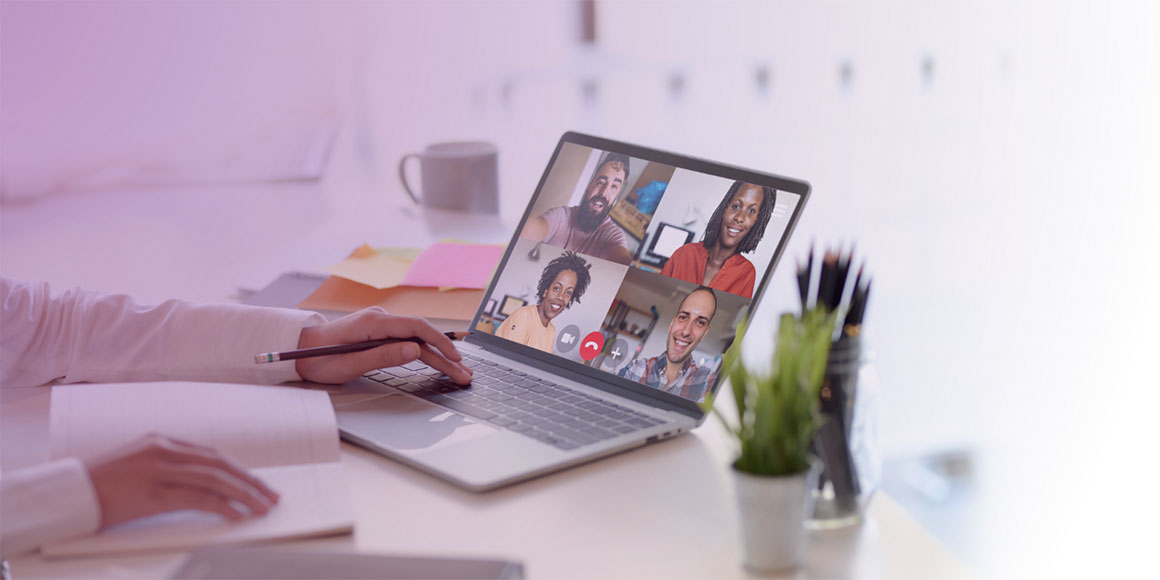 Outside of the mentor competencies that would make for a good virtual mentor, there are some elements to the program design that can also make virtual mentoring easier to accomplish, more rewarding for mentees, and more accountable for everyone.
Virtual Mentoring Program Suggestions For Success
Ready to get started and launch a virtual mentoring program?
MentorcliQ's online mentoring platform was built for this. While some of our users may choose to meet in person (under normal circumstances), the platform is designed to help people conduct mentoring online. From setting goals and planning integrated learning activities, to tracking discussions and monitoring progress with surveys, MentorcliQ is built to facilitate online mentoring.
Here are some best practices we've learned over the years on how to conduct virtual mentoring relationships, which I hope will make it easier for you to stay connected at this unprecedented time in our lives.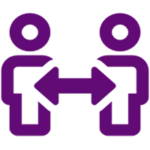 Be considerate
The benefit of virtual mentoring programs is their ability to connect to people in different cities and time zones with ease. However, that doesn't mean you should text your mentee or mentor at 1 a.m. with the thought that popped in your head as you were trying to fall asleep. Be considerate of each other's situations and discuss when the best times are for connecting.
This call for consideration should also encompass any changes that need to occur because of a person's daily life situation. Are they now juggling work and homeschooling? Are they trying to care for a sick relative (even someone without COVID-19)? Find out what the person's situation is today and what their new normal looks like, and then find a way for the two of you to work around that.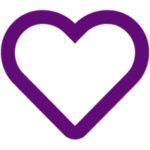 HAVE EMPATHY (for mentors and mentees)
Empathy is a powerful tool—one that can be in short supply on the best of days. Trying to show empathy when facing the stresses of social distancing, a shift in daily family routines, and the very real fears of contracting coronavirus can make it feel impossible. But this is exactly the moment when we all need to express (and receive!) empathy.
Is your mentee struggling with something at work that you thought had been resolved weeks ago? Is your mentor not as readily available like they had been before everyone started working from home? Does the relationship feel different than before and you can't figure out why? All of these situations may occur, and it's okay. There is no right or wrong answer when it comes to mentoring. The whole point of the relationship is for it to be a personal connection where you learn, grow, share, and become better off because of it. Have patience with and forgive yourself and your mentoring partner, and show how we can all be vulnerable humans who still need and appreciate each other.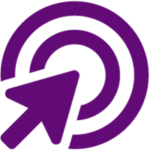 SET GOALS…but be okay with tossing them aside when necessary
In that same vein of forgiveness, you may find that your original virtual mentoring goals have been tossed out the window. You may find that you are using your mentoring conversations to share fears, express concerns, voice appreciation for what you have, and just talk in general on a human level. This is okay and completely normal. It can be hard to concentrate when it feels like things are crashing down around you.
Having clear development goals is a foundational piece of a mentoring relationship. This should not go away. But you should consider that you may need to talk about other things for a while or allow one another to chat about life issues before you can shift your focus and dig into the mentoring goals. Be kind to one another and have empathy for one another (and yourself!) if you find it takes a few conversations before you can focus on your original goals again.
Goal Setting For Virtual Mentoring
Goal setting is most effective when:
Mentees' goals are clearly identified
The goals are weighted and prioritized
The goals list is reviewed and refined by the mentor
The goals are acted upon and reviewed during mentor and mentee meet-ups
One can certainly pen-and-paper virtual mentoring goals. But by its nature, virtual mentoring can easily lack accountability as it so often happens out of plain sight. Virtual mentoring software is often necessary to make goal-setting far more accountable. Virtual mentoring software can help establish these goals in a visual and trackable format that everyone involved in the process can see, reference, and modify as needed.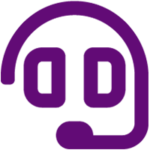 TRY DIFFERENT COMMUNICATION OPTIONS
On the practical side of things, virtual mentoring means that you and your mentoring partner will need to decide how you want to communicate. There are So. Many. Options. Do you use video chat? If so, which platform? Is it okay to text? If so, when are the best times? Is email okay if it's something non-urgent? Are phone calls okay? What number is preferred now that we're all working from home?
It's great that we live in an age where we can self-isolate but stay connected—and still see one another's faces while we talk! But with so many options out there, now is definitely the time to figure out what your preferences are and what will work for the two of you in this relationship. Now can also be a great time to use the discussion options in MentorcliQ to give yourselves a space for focused conversations.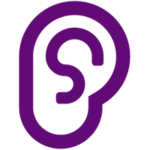 LISTEN, LISTEN, LISTEN
Listening is always important. But if there is a way for listening to go from a 10 to an 11 on a 1-10 scale, then this is the time. Be willing to listen without judgment so that your mentoring partner can honestly and freely express themselves without worrying about recriminations. You should also be open to sharing as well so that you connect and build a meaningful mentoring relationship with deeper trust, despite being physically distant from one another.
Being in a virtual mentoring relationship can be fulfilling, rewarding, and meaningful. If you're interested in virtual mentoring programs, you're in good company. Remote working trends are in favor of phasing out the traditional mentor program format in place of virtual mentoring for a highly remote workforce. Connecting virtually allows you to stay connected with colleagues, continue your growth in personal and professional development, and be a part of a mentoring movement that proves we are stronger and closer together—no matter how far apart we may be in miles.
Ready to Launch a Virtual Mentoring Program?
ADDITIONAL DESIGN TIPS
FOR VIRTUAL MENTORING PROGRAMS
TIP 1 Automate Mentor and Mentee Matching
Traditional mentoring programs often kicked off with mentors and mentees getting paired off in matching events. Program administrators would host these events in conference rooms with coffee and donuts and mentors and mentees would eventually pair up and begin the mentorship engagement. If not a matching event, administrators would instead pour through employee profiles and data and manually select matches, a process that could take hours for each pairing alongside the problem of potentially introducing bias in the matching process.
Virtual mentoring, however, is typically designed from the ground up with automation and ease-of-use mind. Administrators now utilize virtual mentoring software that provides automated matching based on advanced algorithms that pull data surveys supplied by potential mentors and mentees. From there, mentors and mentees often have two matching options: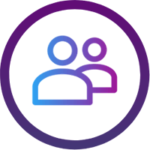 Self-directed matching
Mentees choose from a pool of available mentors, or mentors invite available mentees to join them in a mentoring relationship).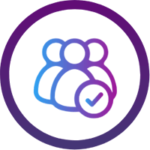 Administrator matching
Virtual mentorship program administrators will review the data from the matching program and select the best fits.
Virtual mentoring programs like MentorcliQ make both administrator and self-directed matching easier than traditional pen-and-paper matching. Instead of spending hours for each match pouring over data personality types, experiences, and profiles, MentorcliQ's award-winning matching tool gathers this data and automates the matching process with visualized match percentages. Because MentorcliQ is virtual by design, it supports multiple engagement types, such as 1:1, group mentoring, quick connections coaching sessions, and more.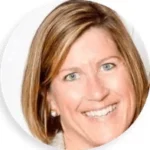 Before we started using MentorcliQ we were manually matching mentors and mentees based on their preferences. The time saved from the automatic matching has allowed us to focus more on supporting our mentees and mentors with communication, resources, training sessions, and more.
Once matched, mentors and mentees will choose the time and communication method for introductions. Given virtual mentoring happens remotely, participants can choose to send a quick hello through a chat message, or block off time on a calendar for a more extensive video call.
TIP 2 Implement Goal Management and Success Tracking
Mentoring should have measurable goals, and measurement means program management. After goals have been established, mentors and mentees should track progress toward meeting those goals. As much as possible, goals should be something that the mentee can tangibly track as a way of measuring the success of the mentoring relationship, whether that's with ROI or overall satisfaction from participants.
Something as simple as a satisfaction survey can go a long way to helping program administrators and mentors understand what is or isn't working. You can also help those sitting in the C-Suite see the value of the mentoring program with effective measurement criteria that help you establish a baseline of your ROI.
Tracking the progress of a virtual mentoring program is best accomplished using integrated virtual mentoring software. The traditional approach often relies on spreadsheets, which can get difficult to manage and require extensive amounts of time for upkeep. All told, your mentors and mentees will appreciate more dynamic program tracking in the virtual mentoring program, as will the executives signing off on the program expenditures.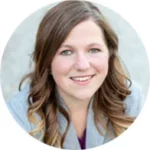 Great software that actually saves you time and increases productivity. All of our stakeholders have expressed their gratitude for the program, and for the platform, which makes it easy for them to manage the mentoring relationship independently. It also saves an insane amount of time for administrators of the mentoring programs, by automating matching, communication, and tracking. It's been a huge win for us!
#1 RATED
Virtual Mentoring Software Platform




MentorcliQ customers rate us the highest in overall satisfaction, ease of use, features and
value for the money.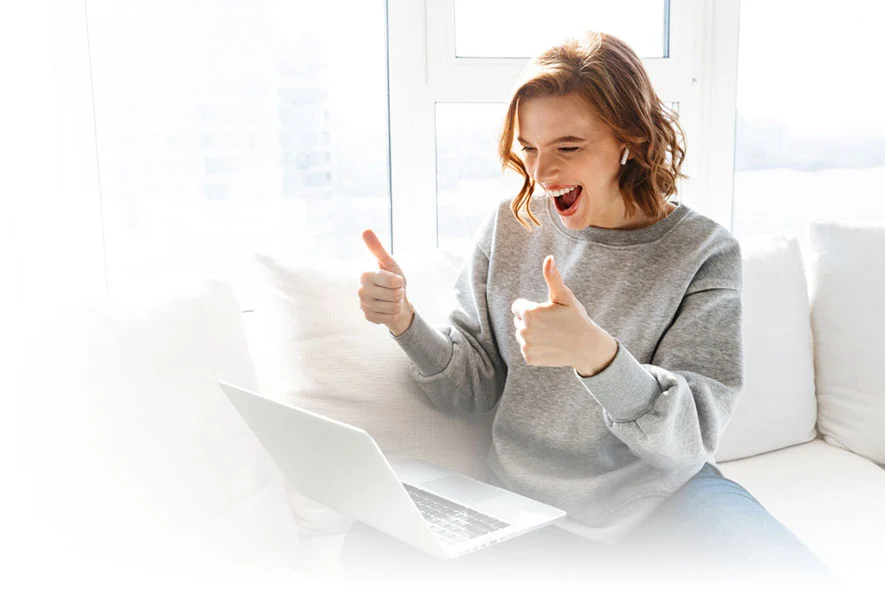 Book A Demo
I'm Ready To Engage, Develop, & Retain My Employees