With the global shift from in-person work to working from home, companies are facing significant business challenges with engaging their new remote workforce. Good News: Special mentoring program structures like Mentoring Circles and Quick Connections, help businesses support virtual employees by keeping them connected and engaged with their company and peers! 
So why now? According to Gallup 61% of employees are now working from home and only 54% of employees agree they feel prepared to do their job under new conditions.  Additionally, only 48% of employees agree their supervisor keeps them informed of what is going on in the organization.
Quick Connections leverage mentoring technology solve this immediate need. This mentoring format can be used by an organization to support employees who need a little extra help without the time commitment or structure of a traditional mentoring relationship.  Employees can be kept informed about the business, get additional help with performing their jobs, and gain a wide array of knowledge quickly from experts within the organization in a timely manner with minimal resources. All while employees leverage the tools they already use like video calls, mobile devices, chat and more!
Customer Story: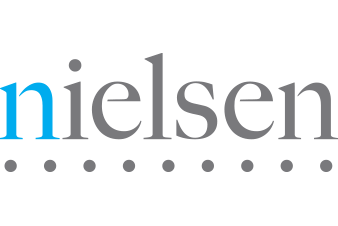 In light of the new working environment, Nielsen implemented a Quick Connection program in under a week aimed at engaging employees who were worried about workplace isolation. Employees can connect with each other across grades, geographies, and departments on a variety of topics including remote work, parenting, and healthy living. This social informal peer to peer interaction is a great outlet for employees to chat.
"Companies are now embracing alternative formats like Quick Connections because there is increased employee demand for support and informal interactions. Companies are now less concerned with program management and are more supportive of enabling employees to interact in a way that is helpful and relevant to them to remain connected and engaged."
– toddgreer, Enterprise Success Coach at MentorcliQ

What are Quick Connections?
Quick Connections are an alternative format of mentoring that emphasizes knowledge sharing over relationship development. Often limited to between 1 and 3 meetings over a short time (measured in weeks) this mentoring style is time efficient and useful for short term problem solving, networking, skills coaching, or learning. Quick Connections work by engaging a variety of experts across departments, roles, and geographies and work best when you have a larger mentor pool to draw from. You can expand your mentor pool to include those with limited availability or specific functional expertise that may not have been in your initial mentor pool. Since there is a minimal time commitment and Quick Connections are built on being efficient you won't have excess stress on your existing or new mentor resources.
Quick Connections can be a program all on their own, where experts list areas where they can be most helpful to learners, or used in conjunction with an existing traditional mentoring program. The participant still keeps their long term mentor and goals, but can use the Quick Connections with other mentors in the program to capture new information quickly. Not to mention sometimes all it takes is a new perspective to keep a mentee inspired and on track. Quick Connections are also helpful in engaging and utilizing experts who may want to mentor and share lessons of their careers but lack the time commitment to do so.
What makes Quick Connections different from more traditional mentoring formats?
Unlike traditional mentoring relationships that involve a 3 month – 1 year time commitment with a single mentor, Quick Connections focus on supporting 1-3 meetings over a short period of time to help solve an immediate problem or need. While Quick Connections need an accomplishable goal they are not centralized around a long term focus area with goals and milestones like a traditional program. With this alternative format the goal is to be exposed to and learn from multiple experts so the mentee may only meet with the same mentor once or twice.
Tips For Your Participants
The Quick Connections Infographic for way you can make this mentoring format more effective for your participants!



VIEW INFOGRAPHIC
What are some ways Quick Connections can be useful to your organization?
Networking: Quick Connections are a great way to interact with others outside of your usual network. Not only do you build an expert pool to gain knowledge from other departments, you may also be introduced to their network of people who you would not normally know. When you build a network and learn about others you also have an idea of who you can ask help from in the future.
Problem solving: Quick Connections are useful for discussing an issue and capturing another point of view. There is nothing more helpful than knowing someone who has been in your shoes before and knows how to solve your problem. They can help you with advice or even how make an action plan on next steps.
Coaching for functional skills: Sometimes skill development does not require a long term traditional mentoring relationship. Sometimes your mentor is only an expert in one area. You can use Quick Connections to hone existing skills or learn new job related skills from the different experts in your department or organization to help your career progress.
Find an expert for quick learning: Everyone is an expert in something. Enable your people say what they are experts in and give them the space to offer their expertise up to colleagues. They get the opportunity to meet someone new, build rapport, and gain experience as a mentor and the mentee learns a new skill. This is a win win for any partnership and organization.
Quick introductions prior to a mentoring partnership: While mentoring software that does matching for you helps you easily find a mentor, sometimes it is just nice to meet them before entering a more formal relationship. Quick Connections help you drop in for a friendly hello just to confirm the relationship is a good fit or as a pre-planning session.
If you are looking for faster and more flexible way to engage your employees while they are working remotely, Quick Connections can be a great fit. We would love to talk to you about your organizational goals and see how we can help –just reach out!
---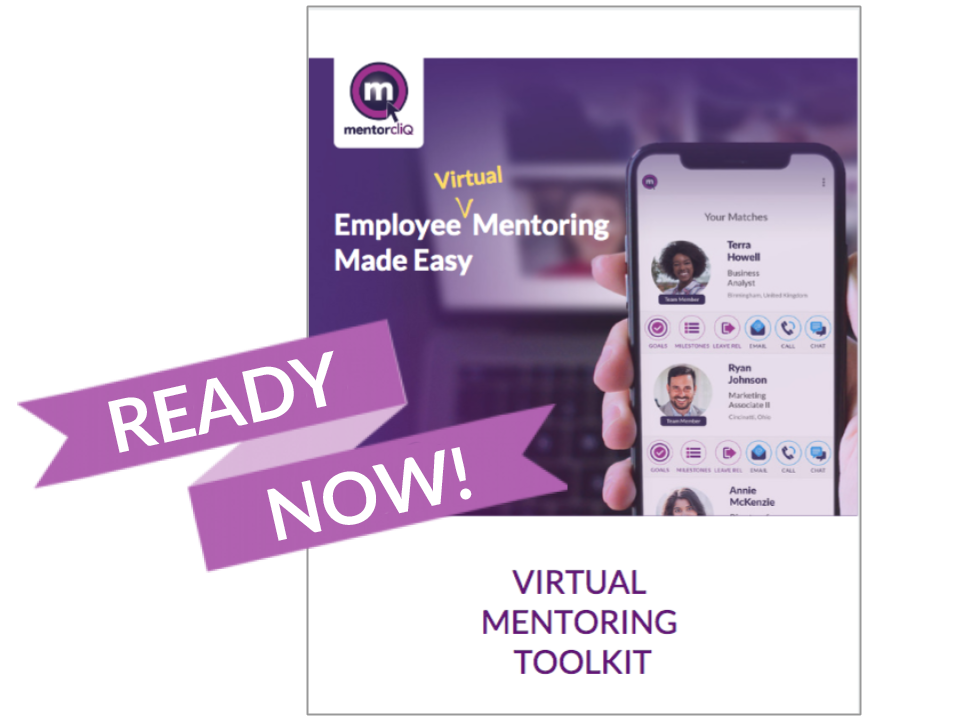 REQUEST NOW
Ready to implement mentoring circles in your organization?
Connect with MentorcliQ to see how mentoring programs powered by mentoring software and our framework can impact and improve your employees' virtual mentoring experience.