As businesses are transitioning to operate in a virtual space and working from home becomes the new normal, employers are racing to find ways for their employees to stay connected and engaged. The Great Place To Work Institute states that now more than ever, this is the time to engage your employees. The demand for virtual mentoring is increasing as it's a proven way to effectively engage employees. What's evolving is how our customers are leveraging mentoring technology to engage large employee populations simultaneously — MentorcliQ is seeing a huge uptick in interest for mentoring circles to connect employees. Read more on how DiversityINC Top 50 Nielsen is engaging employees and to learn more about mentoring circles.
CUSTOMER STORY: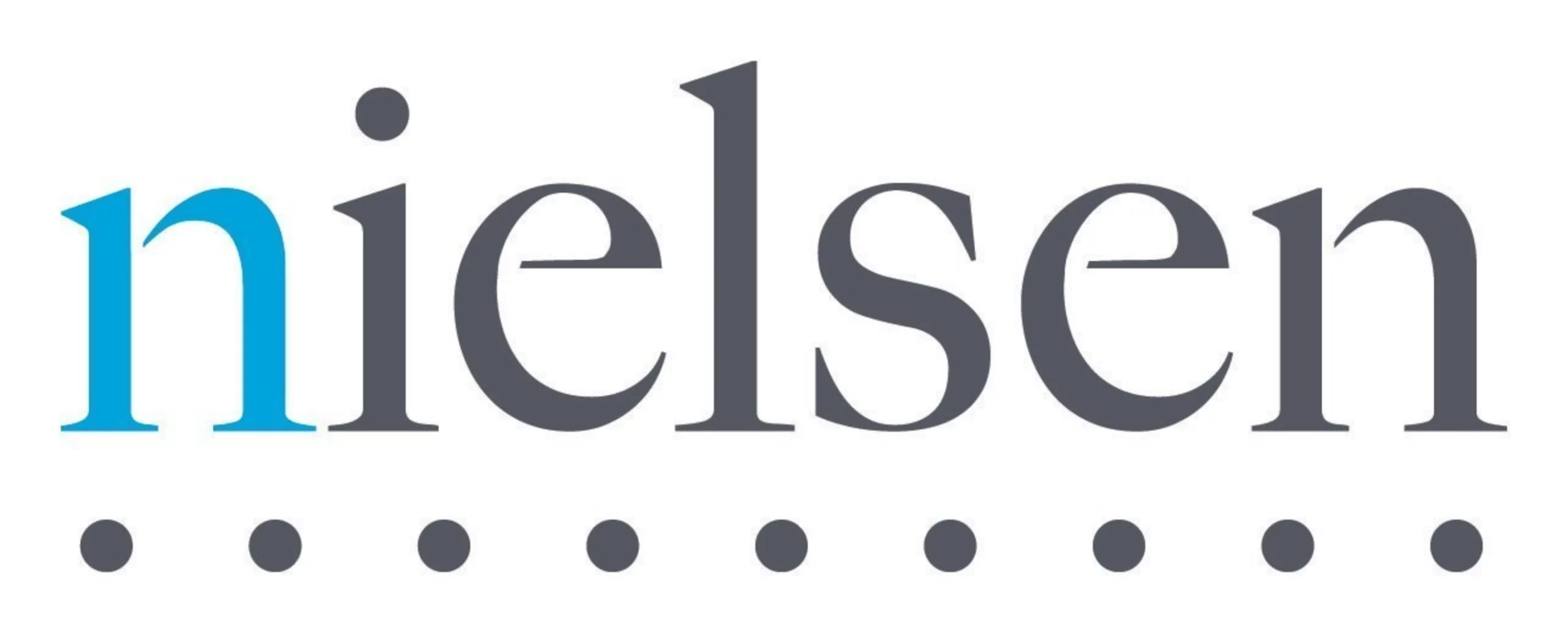 Nielsen jumped into action to support its employees in light of the new working environment. Launching 2 new mentoring programs in just 1 week, incorporating mentoring circles and quick connections:
"Our Diversity & Inclusion Team held global listening sessions with members of our Employee Resources Groups. These were open conversations to see how our associates were doing and how we could better support them. We found some key themes from around the world and launched two new mentoring programs in MentorcliQ in less than a week, allowing us to effectively support our associates and to support each other as we are in it together during this time."
– Matthew Hanzlik, Vice President of Diversity & Inclusion at Nielsen
"It was inspiring to see how quickly the Nielsen team adopted Circles and Quick Connections to address their employees' real-time needs. In the course of a few days, they've enabled more professional connections through smart and timely socially-themed offerings."
– David Peterka, Enterprise Success Coach at MentorcliQ

What are mentoring circles?
A mentoring circle is a form of group mentoring that enables participants across departments, geographies, functions, and experience levels to connect in a collaborative and social way around a theme. The purpose of mentoring circles is to give participants the space to share knowledge and experiences with their peers in a format that is less formal than traditional mentoring formats.
What makes mentoring circles different from more traditional mentoring formats?
The customizable and flexible nature of the mentoring circle sets it apart from more traditional 1 on 1 and group mentoring formats. Like the more traditional formats, a mentoring circle still needs a primary purpose or strategy to guide the program and help participants set goals. Metrics such as participation and satisfaction are still tracked however, participants are not formally tracking milestones or focus areas like you would in a traditional program. The flexibility around participation being voluntary, relationship timelines varying and breaking away from the traditional mentor and mentee roles allows for a creative and open environment that achieves real business goals around employee knowledge sharing and connections.
3 components of a mentoring circle
Flexible Roles: All members play a dual role as both mentor and mentee. Each member has something to give and something to learn allowing for a circle of contribution! Optional: some companies chose to appoint a moderator to help facilitate the discussion or be the core subject matter expert or enthusiast.
Participation:

Participation is 100% voluntary and based solely on a person's desire to engage on the topic of the circle. Typically companies open the circle up to the entire employee population or a subset of the population like an Employee Resource Group.

Timing: Mentoring circles start, continue and end with the flow of a conversation. Traditional mentoring programs open for enrollment, close enrollment, the relationship begins and the end date is set. With circles, the program starts and it can continue until the conversation fades. Members can enter the group and leave the group as desired. All this leads to a more timely, lively and engaging mentoring circle – which is the point!
Top 5 Ways To Use Mentoring Circles:
Mentoring circles are designed to fulfill a variety of business purposes depending on the organizational needs. There is a wide range of business goals that mentoring circles can help you accomplish: from fostering personal and professional growth to providing leadership so employees can be ready for what's next.
The following examples are how MentorcliQ customers are leveraging mentoring circles to support and engage their employees:
To complement a 1:1 mentoring relationship: Since circle mentoring is a great way to informally network with others we often see circle programs accompany more traditional career development mentoring relationships. In the case of employee onboarding, implementing a mentoring circle in addition to your 1:1 onboarding mentorship allows other people going through onboarding to connect virtually but also provides them the opportunity to meet people across departments and create meaningful connections building a stronger team.
For a specific project: Mentoring circles are an efficient way to recruit participants and manage a company project that may lack resources or expertise. For example, with the new remote workforce the HR department can recruit for a focus group to test new initiatives and brainstorm innovative ways to support their employees. Volunteers are able to self select in and participate in something new while helping the HR team refine their initiatives by providing constructive feedback.
As a structure for Employee Resource Groups (ERG): Mentoring circles are a perfect way to help support ERGs and help reinforce the business case for them. Since ERGs are already structured for employees around shared characteristics or experiences you can use the circle format to help manage program participants and communication as well as track participation and satisfaction. These metrics can be reported to leadership to support the need for the group. We commonly see groups formed around diversity and inclusion topics like women's network, veterans network, and LGBTQ.
To provide resources to your employees: Circles can be set up around any topic where people need resources and a place to connect on navigating anything from life events to company policy. With the new work from home environment we are seeing circles set up around homeschooling kids, adapting to working remotely, and how to balance work and home obligations.
As a social outlet: One of the more fun aspects of mentoring circles is the social aspect. Setting up circles for employees to celebrate their hobbies and interests is a great way for them to meet each other and feel more connected as a whole. Here are MentorcliQ some of our social mentoring circles are based on health and wellness and sharing recipes.
If you are looking for faster and more flexible way to engage your employees while they are working remotely, mentoring circles can be a great fit. We would love to talk to you about your organizational goals and see how we can help –just reach out!
---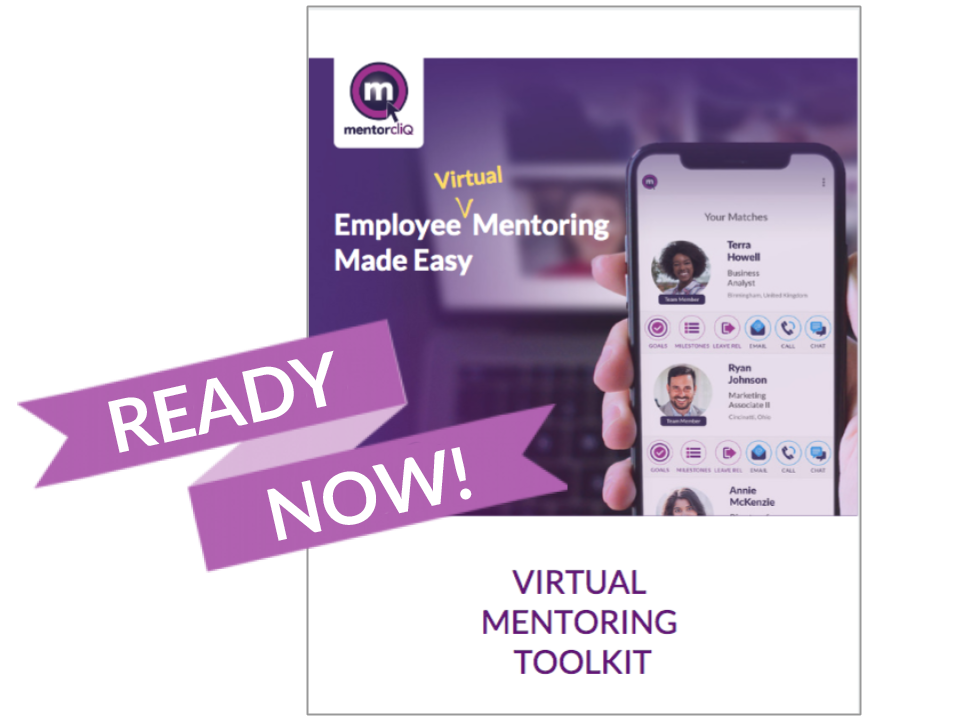 REQUEST NOW
Ready to implement mentoring circles in your organization?
Connect with MentorcliQ to see how mentoring programs powered by mentoring software and our framework can impact and improve your employees' virtual mentoring experience.