We hear a common refrain from talent development and HR leaders who attend our annual Virtual MentorCom and monthly Mentoring Spotlight events: How do I match mentors and mentees? While matching is one of the core features of MentorcliQ's tool, mentor matching is not always straightforward. That's because you can match mentors and mentees in various ways. The matching option you ultimately land on can vary by program and could even change between cycles for the same program.
Removing the manual approach and ditching the spreadsheets to help match participants is a given and probably the most important step you can make as you build out your mentoring programs. But once you've taken that step begin to utilize a matching tool, one of your next big decisions is to determine the matching method that makes the most sense within the context of each program and each cycle.
What Mentor Matching Options Are Available?
All great mentoring relationships start with a strong match. Within the platform, program admins have four potential options for matching participants:
SMART Match: The overarching matching technology that can be combined with other matching styles that can automatically assign mentors and mentees into relationships.
Suggested Match: Allows participants to recommend a match they'd like to have the program admin make on their behalf.
Self Match: Allows mentees or mentors to pick independently.
Admin Match: Allows the admin to choose who to match together from the entire list of participants.
It's important to note right out of the gate: No one matching option is superior to any other matching option. It all comes down to your program design, population size, preferences, and other program needs. That's why multiple matching options exist for you on the platform. Different options help give you the flexibility you need when you're building out your program architecture.
Let's break down each of these in a bit more detail.
SMART Match
SMART Match simplifies the matching process and produces the highest quality match for ALL your participants. MentorcliQ's SMART Match is built using the scientific framework established in the Nobel Prize-winning Gale-Shapley algorithm. It delivers a great match to your participants, no matter when they enroll or request a match.
Most mentoring platforms offer "Bulk Matching" which matches all participants in the program at the
same time. With this basic approach, you lose out on match quality for your participants because the further they are down the list, the lower their match quality.
Alternatively, MentorcliQ's SMART Match calculates match scores for every relationship combination while also factoring in matching rules, suggested matches, and other program-configurable variables. The algorithm then looks at the matching landscape to find an optimal set of matches across the entire population of participants.
In addition, each time you run SMART Matching, you have a control board of adjustments that can be applied to the matching algorithm so you can control the process.
Suggested Match
Suggested Match utilizes the same technology as SMART Match but with some caveats. Instead of automating who gets matched or letting participants pick their own match (as with Self Match), participants can see a list of matches with the match score provided. They can request to be paired with different individuals based on their own preferences. The admin can then reject or deny that match. This method gives program admins and program participants much more flexibility and collaboration in the matching process.
Self Match
Self-directed matching in a mentoring program means that either: A) the mentee finds and picks a mentor, or B) the mentor finds and picks a mentee. This is an exceptionally common matching option as it fits well with most mentoring programs.
Admin Match
Admin matching is when the administrator(s) of the program make the match for each mentor and mentee. They may do this in consultation with the participants, with other administrators, with other managers and leaders, etc.
This matching option is leveraged by the SMART Matching technology, so program admins can visibly see the matching scores before matching participants. Of course, you can match participants in any way you want through Admin Match. In this matching style, the scores will help give you critical intelligence into the chance that the relationship will be effective.
Which Matching Option Should I Choose?
When designing your mentoring program, one of the biggest factors you will need to determine is how you want mentors matched with mentees.
There are legitimate and even research-supported reasons for choosing either automated matching options such as SMART Match, or one of the technology-supported matching options with more independent control (Admin Match, Suggested Match, and Self Match). Which one you ultimately land on—and whether you choose to do both within the same program—will depend on a critical review of your organizational needs, program structure, program size, and the needs of your mentoring program participants.
Here are some potential scenarios to consider:
Scenario 1: I'm running an Onboarding Mentoring Program and I want to make sure that mentees are paired with someone who has similar experiences and is not too far removed in the organizational chart. Because our organization has a high turnover rate among new hires, I want to make sure that these relationships are set up for success.
In this scenario, you would likely opt for Admin matching if your incoming new hire cohort is a manageable size. However, if you're onboarding dozens or even hundreds of new hires at the same time, you'll get far better results and reduce your calorie burn if you use SMART Match.
MentorcliQ even has an extension of this called Intelligent Match that allows you to completely automate the matching process based on the preset criteria.
Scenario 2: I'm launching a Sales Mentoring Program in the coming year. I don't want to force sales team members into this mentoring relationships and I want them to have some choice in who they get mentoring from. However, I do want there to be some guardrails in place so that the mentoring relationships are more impactful.
In this scenario, you'd likely want to choose a Suggested Match option. This would allow participants to choose their own mentor, but present them with the match scores so that they're guided toward selecting the best-fit match for their mentoring relationship.
Explore Mentor Matching Options During the Planning Stage
How you plan to have your mentees and mentors matched within the program is a planning stage decision. You won't be able to effectively roll out your program if you don't determine which matching method will work best for your organizational needs.
Some criteria that will impact your mentor matching strategy will be:
The size of your program
How you will gather data about mentors and mentees to make matches (such as HRIS integration and personality surveys)
Minimum requirements for program participation (both mentors and mentees)
How participants would prefer to be matched
Program administrator bandwidth
The type of mentoring matches
This list is not exhaustive but should give you the right idea.
Considering what your organization and participants need out of the matching format should be a central part of the planning phase and come well before the program starts enrolling participants. Mentee and mentoring matching will flourish when you've effectively structured the matching process in a way that maximizes the success rate of matches and the subsequent mentoring relationships.
With that in mind, though, we'd like to give some additional attention to Self Matching and Admin Matching. Program admins getting their feet wet in running mentoring programs often opt for these two strategies.
The ins and outs of Self Matching
There are several reasons why you may want to use self-directed matching. This type of matching option can be easily implemented with mentoring software and benefits strongly from the SMART Matching technology.
Mentees and mentors feel a sense of ownership for the match when they choose for themselves. Adults tend to want to have control over their development and learning (i.e., andragogy). Program administrators have limited time, making administrator matching inefficient Your organization needs to reduce onboarding costs, which can exceed $3,000 per employee.
Many companies come to MentorcliQ because they want to use mentoring software to ease administrative burdens and allow mentees and mentors to find their own mentoring partners. The self-directed mentor matching option that MentorcliQ offers can be configured in many different ways, which not only helps administrators ensure quality matches are made but also helps mentees and mentors take an active role in deciding who they connect with for mentoring.
The matching profile guides the show
Successful matches with mentoring software start with a comprehensive mentoring participant profile. Administrators can configure these profiles so that participants input specific information—such as location, job function, or experiences—that is then taken into consideration when our matching algorithm works behind the scenes.
You may have a variety of mentoring programs, but let's take onboarding as an example again.
Perhaps you are running an onboarding program and want to ensure that mentees find mentors who work in the same business unit/job function as the mentee. The algorithm can be configured and weighted so that potential mentor matches must meet that particular condition. This lets you control the program criteria to the degree you need as the administrator while allowing the participants to have the final say about who they partner with.
Leveraging an algorithm in mentor matching is a scientifically-based approach that's consequently also utilized by some of the most popular dating services in the world. (And no, mentoring is certainly not a dating service, but it shares many of the same concepts regarding finding two individuals with similar personalities and interests.)
When should you NOT use self-directed mentor matching?
While I wouldn't call them negative necessarily, there are some considerations to keep in mind that may make you decide self-directed is not right for your program.
Your program structure needs to have certain mentors assigned to certain mentees.
Your organizational culture includes many introverts who may not feel comfortable asking someone to be their mentor
You want to maintain oversight over the matches made
If any of these three factors is true, you may want to consider Admin Matching over Self Matching.
Digging into the details of Admin Matching
Some reasons why you may choose administrator matching as the right fit for your program include: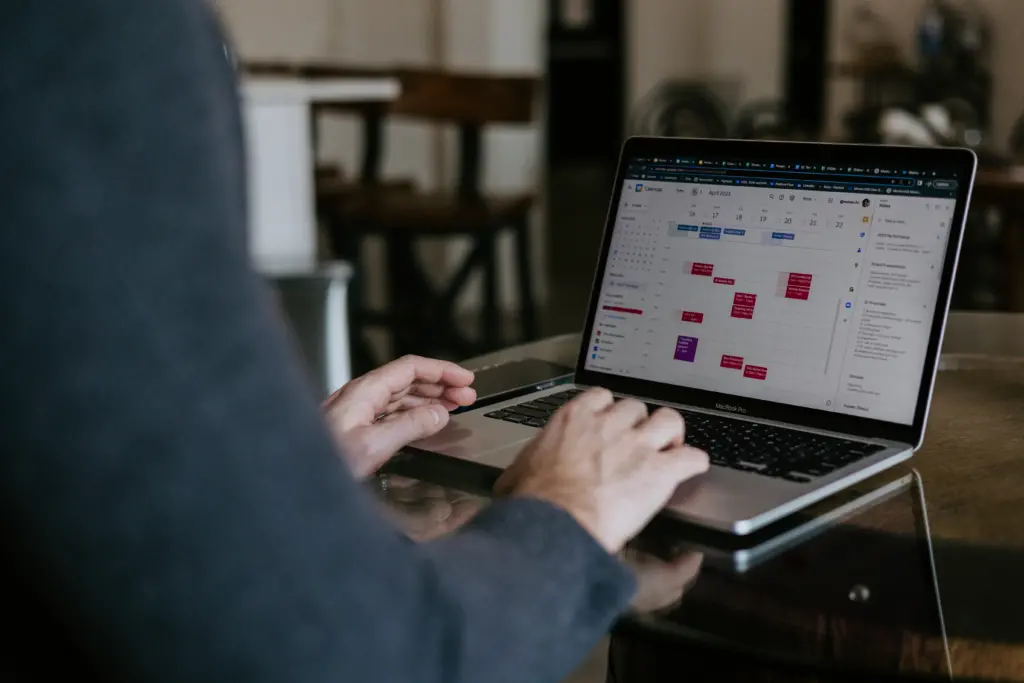 Your program structure needs specific mentors assigned to specific mentees
Your organizational culture includes many introverts who may not feel comfortable asking someone to be their mentor
You want to maintain tight control over the matches made
Sounds familiar, right? That's because these are the very reasons why you wouldn't want to choose Self Matching.
Admin matching isn't necessarily always about oversight or even about reducing the stress of introverts (both of which can be incredibly important). Deploying admin matching could make far more sense when the program is distinctly skills-based and aligns with certain organizational goals.
For example, since as many as 1 in 5 workers feel personally discriminated against because of their background (according to a 2021 Deloitte survey), your DEI goals may include a reverse mentoring strategy intended to pair executives with employees from historically marginalized populations.
Technology significantly reduces time investment for Admin Matching
Placing the matching responsibility in the hands of program administrators has come a long way in the past decade. Administrators now have options like MentorcliQ's mentoring software to help them deal with the administrative burden of matching participants. Administrators no longer have to suffer through tedious and time-consuming spreadsheets to pair people up.
Even if you are running multiple programs at once and each needs varying degrees of control, you can configure MentorcliQ to fit each unique program. This means you can actually run a highly controlled succession planning program, for example, in which you make the matches as an administrator while also running an onboarding program that uses self-directed matching. The software is just that versatile.
When should you NOT choose admin mentor matching?
I read an interesting perspective on mentor matching recently. It was part of a story about a business roundtable discussion on mentoring, and in it, Kelly Rich of Amazon Music described being paired with a mentor as she transitioned into her new job with the company.
"He's a great guy. We have good conversations, but it is forced," Rich said. "It's a different relationship than any I've ever had with any of my other mentors, and I don't feel like I get out of it what I need... And again, he's a great guy, but I don't think it serves a true purpose for me."
And therein lies the potential downside of using Admin Matching. Many mentoring participants want to have control over who they connect with and work with as a mentee or mentor, so you risk diminishing their relationship if you force the match.
Still, sometimes it's just more practical to do an Admin Match. If you do, you should strongly take into account the participant's match score and only match mentors and mentees who have high match scores.
You may want to avoid admin matching if:
Your workplace culture values independence and choice for employees
You have no critical need to maintain control over the matches made
If either of these is true, Suggested Matching and Self Matching may be the best fit for your program.
Still, I'll reiterate here: MentorcliQ's mentoring software still uses the matching algorithm in every mentor matching option available to you. Even with administrator-level mentor matching, the administrator can see a best-fit percentage for potential mentor/mentee pairs, which makes the process much easier.
Create a Strategic Mentoring Program with MentorcliQ
We know that each mentoring format is unique, so we spend time with our clients, guiding them through program design consultations and strategic program planning. What we've seen over the years is that most organizations use a combination of matching styles. with one matching option being right in some circumstances while the other option makes better sense in other situations.
One of the most highly valued and utilized features in the MentorcliQ platform is our SMART Match option. SMART Match looks at every possible combination of every available participant and generates the best possible outcome for all parties involved. It saves admins hours of time that they would have spent on hand-matching people.
Words are good, but there's no substitute for a show and tell. Book a demo today to see what these matching options look like in real-time.