The purpose of mentoring programs is to help connect knowledge seekers (mentees) with knowledge bearers (mentors). These mentee-led relationships provide mentees the opportunity to connect in meaningful ways with someone whose past experience can help them navigate careers and life. Mentoring is one of the fastest and most authentic ways to transfer knowledge within an organization, but also offers additional benefits for both the mentor and mentee.
Let's take a deeper dive into the benefits and purposes behind running a mentoring program, and how you can optimize them for better participant outcomes (including, but not limited to, greater career performance for your mentees).
Start at the top: Need a more extensive explanation of mentoring? Try our complete guide to mentoring.
The Purpose of a Mentor
A mentor has an important role to play in the mentoring relationship across every age range, from youth mentoring to mentoring employees in the workplace. A mentor is (generally) a more experienced and knowledgeable individual who is tasked with knowledge transfer in formal mentoring programs. However, mentoring relationships can also take place in an informal setting.
In most mentoring relationships, the mentor helps the mentee:
Make better career decisions
Gain new life perspectives
Develop skills that assist in career or personal development
Mentees can leverage the knowledge and experience of the mentor to avoid trial and error. For example, an experienced employee will mentor junior employees to minimize the learning curve and ensure that they will become more effective in the onboarding process. Mentoring programs also allow the mentee to assimilate quickly to company culture and empowers employees to perform their best.
Consequently, this is why having a workplace buddy system in place in the form of mentoring is essential for new employees. While these early-stage mentors aren't always going to best-friend material, that relationship matters.

As one Gallup survey discovered, employees with a best friend at work at twice as likely to be report job satisfaction.
Rather than learning on the job, junior employees can turn to their mentors for advice or view them as role models.
Benefits of Being a Mentor
Looking at traditional examples of a mentoring relationship makes mentors feel intimidated. They have big shoes to fill as far as their role in the mentoring process. That doesn't mean you should apply that kind of emotional pressure on them. It's easy to scare away potential mentors if they feel the ask is too great and the return for themselves too little.
There are plenty of benefits that a mentor can get in the mentoring program; it's not just the mentee who walks away with positive impacts. In fact, we've found that mentoring reduces turnover for mentoring program participants by an average of 50% — a stat that includes mentors!
Teaching others is a great way to learn and become a better mentor. It also opens up many growth opportunities in your own career, not just for your mentor. When you teach, you learn so much about yourself and your capabilities.
The following are common benefits enjoyed by those who do the hard but rewarding work of mentoring others.
Enhanced leadership skills
A mentor is chosen as a mentor in a mentoring program because of their leadership skills and knowledge. This is common in youth mentoring relationships because of the vast difference in life experience between adults and young adults. But in a corporate or enterprise setting, there may not be an age difference or much of one between the mentor and mentee; in fact, a flipped dynamic where the mentee is typically younger is common within reverse mentoring programs.
Haven't you heard? Reverse mentoring programs are taking off everywhere, including leaders on the Fortune 1000 list. Watch this Mentoring Soundbites video to find out why (and how) reverse mentoring is a go-to mentoring strategy.
As a mentor, the responsibility to help guide mentees through a period of growth validates the leadership role and promotes skills that make result in becoming a better leader. It gives the mentor more confidence to take on future leadership positions because the mentor has the ability to teach and motivate their mentee, be that mentee a young person, similary-aged individual, younger professional, or executive leader.
Learn how to communicate effectively
The ability to communicate clearly and effectively is one of the most important qualities of potential mentors. Mentors participating in mentoring programs can use this opportunity to work on their communication skills. Proper communication is crucial to effective mentoring programs, especially if you want to achieve your purpose. Learning the virtue of active listening and communicating will lead to better mentoring and more effective program results.
Become recognized as an expert
When the mentoring dynamic is focused on a skills or experience gap around a specific domain, it can also open up opportunities for the mentor's career. Being part of a workplace mentoring program allows participants to share your knowledge their knowledge and hone their understanding of that subject area. The more you share, the more you can put that knowledge or experience gets reinforced.
It also positions the mentor as a subject-matter expert. As mentees go on to find success, the mentor will be seen as a key individual connected to that success. Not only will others seek advice and guidance from a mentor whose mentees have proven results, but higher-level executives will look favorably on that mentor, as well.
Benefits of Being a Mentee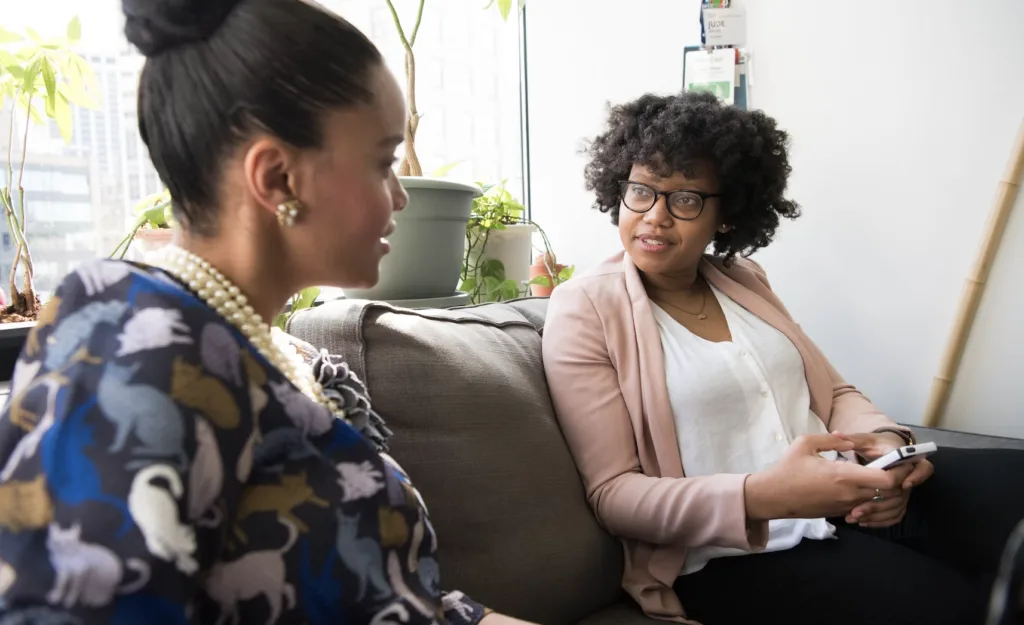 On the other end of the spectrum, mentoring programs are beneficial for mentees because they stand to gain a significant amount of knowledge and perspective from structured learning relationships.
Effectively, participating as a mentee is a good experience for everyone, from at-risk youth, to young people just leaving college and starting their first job to high-level executive leaders.
Just below is a sample of the common takeaways mentees will find when enrolled in mentoring programs.
Enhanced skills
The most obvious benefit that mentees can get in a mentoring relationship is the opportunity to enhance their skills or develop new ones. Mentors are those who have plenty of experience and knowledge in a particular field or subject matter. Mentees can take insights from them on how to nurture their own skills and become aware of what skills are necessary for flourish in their chosen career.
Knowledge transfer
The transfer of knowledge from a mentor to a mentee is another major benefit that mentees can get in a successful mentoring program. In a traditionally-structured mentoring program, this will look like someone with more tenure or experience within an organization transferring that knowledge to someone with less tenure. But, as we noted earlier, reverse mentoring programs flip that script, so knowledge transfer and mentoring in general are not always top-down.
By imparting their wisdom, mentees will know what it takes to succeed and have the knowledge they need to become one step closer to their career goals.
Expand workplace opportunities
A workplace mentoring program serves a large number of potential needs. Commonly, those needs are aligned with critical business objectives, such as reducing turnover/increasing retention, training future leaders, improving company culture, or establishing strong avenues for DEI.
As these programs are uniquely designed around achieving an end-goal for the company and the mentee, participants tend to expand their opportunities within the organization through increased networking.
In turn, mentees can use mentoring programs as a tool that will help adanvce their career goals. That's not something to undercount, either. A Guild survey found that 74% of workers would leave for a competitor if that competitor offered better development opportunities. It's simple: when mentees see a path forward in their career, they'll take it. Organizations that don't offer one are considered a dead end.
What Is the Purpose of a Mentoring Program?
We've already broken down the benefits of successful mentoring programs to the mentors and mentees. So, what is the purpose of a mentoring program, if you view it from the perspective of the organization?
Many organizations invest valuable company resources toward building mentorship programs. This can be integrated as part of job training or for the onboarding process. You can also use it as a tool to instill the company culture among your employees.
The following lists the purpose of mentoring programs and the different ways that you can take advantage of these structured programs in your organization.
Attract top talent
A common refrain on the importance of successful mentoring zeroes in on on employee retention. However, a good mentorship program is also beneficial in attracting new talents and recruitment for your organization.
The Great Resignation that followed the pandemic opened the eyes of employers to how they can implement strategies to attract more talent to their company. Being able to retain your employees is just as important as attracting talent.
Activate your 2023 survival mode: The struggling economy and continued employee disengagement would be a problem in 2023, but not for you. Because you downloaded our Workforce Survival Guide!
A successful mentorship program is one of the ways that you can attract talent to join your team. Providing positive role models and the opportunity to learn from mentors is a good company culture to adopt. New hires feel welcome and realize that the company values professional development and personal growth, which is what most junior employees are looking for these days.
Career and professional development
Another way that you can use mentoring programs to attract top talents is to provide opportunities for your employees to attain their career development goals. You must provide a supportive environment where your employees can gain new skills and climb up on careers through professional development opportunities.
Providing experienced mentors to less experienced employees encourages the latter to obtain new skills. It offers an avenue for job training although mentorship programs are more expensive than that. A mentoring relationship is more meaningful because of the focus on skills development and forging social ties. It's the ability to build a relationship with their mentors that matter.
Improve employee engagement
According to a Gallup study, more than 50% of employees in the US are disengaged at work. But why is employee engagement critical? Two points:
Low employee engagement costs companies about 18% of each disenangaged employee's salary as those employees grow less and less productive.
Disengaged employees will eventually quit or be fired. That now-empty role can cost as much as 2X the exiting employee's salary to fill.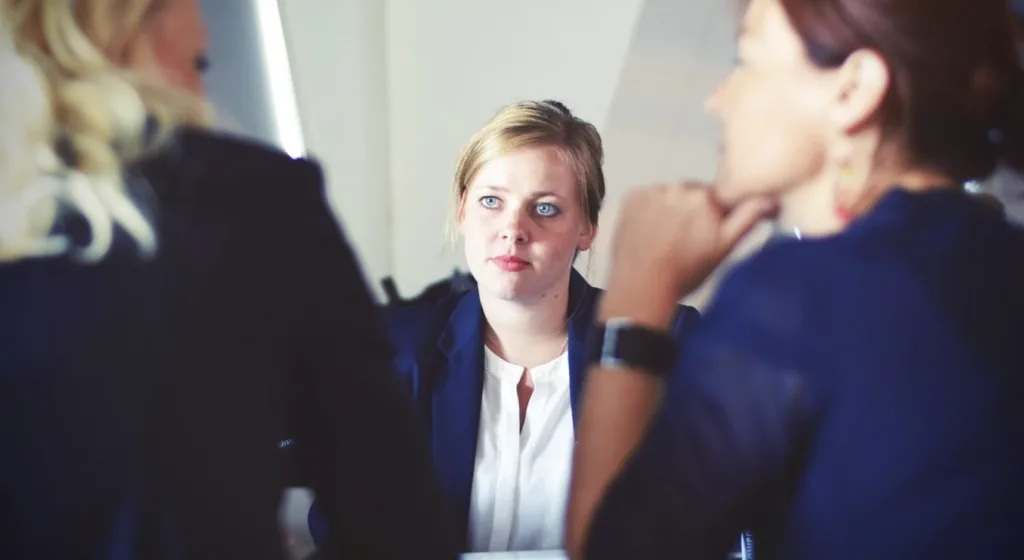 Improving engagement among employees is important because engaged employees are highly motivated. These employees are your most important asset since they help achieve your company goals. You need them to succeed in reaching your goals and targets.
There are several reasons why mentoring programs can be effective at driving employee engagement. The first one is the opportunity for training and development that is provided to employees. The next one is that you are able to break down any communication barriers, as mentors and mentees develop a close-knit relationship.
Furthermore, mentors and mentees can gain extensive benefits from the mentorship program since they learn from each other and are given the opportunity to showcase what they've learned.
And importantly, mentoring builds accountability. Program participants have made a commitment to the program and they want to be able to apply whatever they have learned from their mentors (or vice versa).
Building a More Inclusive Workplace
One of the least talked about purposes of mentoring programs is the opportunity to promote diversity and inclusion (DEI) in your workplace. The more diverse your employees are, the more strength and growth you can experience as a company.
Building a diverse workforce is linked with higher revenue, according to numerous studies. This claim is also supported by highly-cited MicKinsey research.
Creating a mentoring program is one of the ways that you can promote diversity at work. You can focus on the differences of each employee and use those differences as an opportunity to learn from each other, and to grow from this mentoring experience.
Steps to Build Mentoring Programs to Achieve Your Purpose
Now that you know the purpose of a mentoring program, the next step is to determine how you can build an effective mentorship program. If you want to scale your current mentorship programs, you need to focus on the essential factors that build a strong foundation for successful mentoring programs in the workplace.
Successful mentoring programs often start with HR professionals, especially those whose titles focus on people development, talent development, employee experience, or inclusion. They must use their expertise to start a mentoring program that will be beneficial to the entire organization, but must also navigate the complex process of winning over executive leaders to buy into mentoring programs.
Step 1: Identify your goals or purpose.
A good mentoring program does not exist on its own. It must be tied to your overall company objectives.
Do you want your junior employees to get support from their senior co-workers? Many mentoring programs of this nature are designed to help certain employees gain the experience and knowledge needed to be promoted to a higher position within the organization.
Did someone say "internal sell"? Ok, maybe we didn't use that exact phrase, but if you're launching a mentoring program, you're going to need to sell it. Hard. Check out this Mentoring Soundbites video on several HR leader at a Fortune 500s company successfully persuaded the top brass to buy into mentoring.
You can get creative with the objectives you choose to align to your mentoring programs. However, you should not try to build a program without a specific and measurable objective. And as mentioned above, it should be aligned with your one or more of your company's goals so that you can maximize the ROI for the mentoring program and continue to convince decision makers that mentoring and mentoring software is worth the spend.
Step 2: Think about the matching process
Pairing mentors and mentees is one of the critical aspects of a successful mentoring program. You should not randomly pair people up without closely evaluating the individual goals and objectives of the program participants. You can use a software running an algorithm-based mentor matching engine to help analyze participate profiles for best-fit pairing and ensure a more efficient pairing process with positive outcomes.
You can also use a screening process to determine who's a good fit. Enrollment questionnaires run through the software will feed you match data within seconds.
Step 3: Promote the Program
You need to get the support and approval of the senior leadership positions to promote your mentoring program. When the top leaders support the program, it will have an impact on the rest of the organization. They will be more likely engafed and willing to participate, especially if the benefits of participating in the program is made known to them.
Many employees, especially new ones, are more likely to participate in a mentorship program if it means there are opportunities for career advancement or higher promotion rates. Think about what will motivate your employees before you start a mentoring program.
Step 4: Support mentoring programs
Once you start a mentoring program, the work is not done. Results can be measured both qualitatively and quantitatively.
For example, you may want to determine how participants feel about the program and their mentoring relationship (a qualitative look at the program). For this, could could send out quick surveys (with MentorcliQ's software, this can be automated or manual via QuickcliQs). That survey data can give you early warning signs that something is wrong, or early success indicators you can put before executive teams.
On the quantitative side, you may choose to examine the downstream impacts that mentoring has on turnover rates and productivity. Generally, both qualitative and quantitative data gathering and analysis require a significant lift from the program admins, unless a software approach is used to automatically send, receive, and analyze data sources.
Changing Live Is the Highest Calling for Mentoring Programs
Ostensibly, the purpose of mentoring programs is to facilitate knowledge sharing, expand participants' networks, and help create a strong culture where everyone feels they have a support network for growth and connection. However, even at the enterprise or corporate level, mentoring is no different than youth mentoring programs at the heart of them. These programs are intended to help participants change the course of their lives by connecting them with someone who has "been there, done that" — and is more than happy to share some insights on how to get through.
Based on the success of other mentoring programs, this approach is a faster way employees to learn than if you simply hand them a curriculum or a series of pre-recorded videos. And in an age of fully-remote and hybrid work models, trying to do a "classroom" style instruction for employee development is no longer an option (not that it was ever really a good option to begin with).
That leaves one big question: What comes next? A first-class demo, of course!