There are numerous types of mentors you could have. From our experience, however, you're likely to run there are 7 big categories of mentors you're likely to encounter. As you read through this list of mentor types, consider what type of mentor works best for you (or, if you're the mentor, what type of mentor you want to be).
START AT THE TOP: Need a more extensive explanation of mentoring? Try our complete guide to mentoring or explore our guide on the types of mentoring programs commonly used.
Finding the Right Mentor
Deciding to find a mentor can be exciting, liberating, and scary—all at the same time. Who should you ask? What should you focus on? How will you know if it's a good fit? One more question to add to your list: What type of mentor should you look for?
Mentoring is dynamic, personal, and fluid. These relationships are also exceptionally beneficial given workers now want to feel a sense of belonging within their organization, which starts with relationship-building formats like mentoring. They should suit your needs and change as needed over time. The idea of a personal board of advisors is often used to describe how multiple mentors can create a network that you rely on for different things at different times. Each mentor on your board of advisors brings with them a unique perspective, skillset, and history of experiences that you can leverage. The makeup of your personal board of advisors will depend entirely upon the types of mentors you seek out and connect with. While many people picture an older, more senior person as a mentor, the rise of reverse mentoring has flipped that image on its head.
So what are some other ideas for who can be a mentor? Here are seven types of mentors you could look for in your organization as you embark upon a mentoring relationship.
Traditional Mentor
A traditional mentor is someone who fits the idea most closely associated with mentoring: An older, more senior individual in your organization who has more experience than you do in a certain area. It's important to note here, however, that you shouldn't be afraid of the word "traditional".
We regularly highlight the difficulties that exist with traditional mentoring programs, for example, but traditional mentoring relationships are a separate matter. These 1-to-1 engagements are exceptionally rewarding for both mentors and mentees and will work within any type of mentoring program.
Reverse Mentor

The mentor in a reverse mentoring relationship is the (typically, but not always) younger, less senior person in the organization. The key here, though, is that they are still the more experienced person in some critical area that the mentee (the older, more senior individual) wants to learn about. Don't get hung up on age, though. The person could be the same age as you or even older; it has more to do with where you both fit in the hierarchy of your organization.
A real benefit to reverse mentoring relationships is that you form connections with more senior colleagues who can help advocate for you and open doors for you as you develop in your career. Many junior employees leave or are considering leaving when they don't see clear pathways to career advancement. Reverse mentoring relationships can put you on leaderships' radar, which is essential when new roles or opportunities arise within your organization.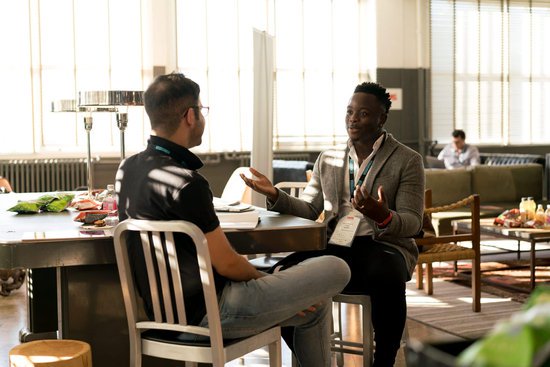 Peer Mentor
A peer mentor is a coworker who holds a similar level of responsibility as you do in your organization. They are on the same level as you hierarchically speaking, and they often encounter comparable types of work issues and situations as you do.
This type of mentoring relationship can be a boon for both you and your peer. Each of you likely has different skills that you're bringing to the table that you can leverage to learn from each other and grow in ways that would be difficult to accomplish otherwise.
We've found peer mentoring is highly effective as part of onboarding programs, for example, as it helps junior team members form early connections and collaborate (and commiserate, if necessary!) during those important first few months as a new hire. Around 1/3 of new hires quit within the first 6 months. And many request (but never get) a mentor of any kind. You may find that even something as seemingly simple as a peer mentor will make it easier to find your place within your organization and keep you grounded in growth in your role for the long term.
Aspirational Mentor
An aspirational mentor is someone you could look to for inspiration. These are people at any level of the organization who have qualities you admire and that you want to work on within yourself. In fact, aspirational mentors don't even need to be someone within your organization. They can quite easily be people whose experience, skills, and talents have placed them in a position where others can learn from their example. Brené Brown, for example, is someone who inspires people through her work (and likely has millions of people who consider her a mentor—even though they have never met). They learn by watching her, listening to her, and reading her books.
Practical Mentor
A practical mentor is someone you might seek if you need a real-world take on how to approach a problem or situation. While a practical mentor can inspire you, their main goal is to give you pragmatic advice that you can apply immediately to your work or life. Dr. Travis Bradberry comes to mind as a practical mentor that many people might look to for advice. His quality ideas on emotional intelligence can help solve countless interpersonal issues within organizations and teams.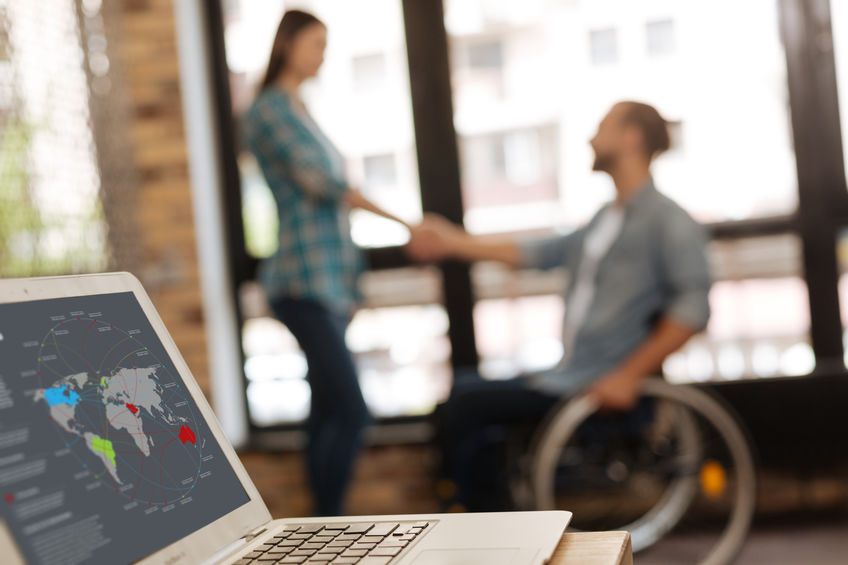 Coping Mentor
A coping mentor is someone who can help you develop ways to relieve stress or find ways to cope with difficult issues or situations. These individuals are great listeners who offer pragmatic advice that you can actually implement. They can also provide you with a safe place to vent your frustrations without fear of reprisals at work.
Vulnerability can be a hard thing to give away. But you'll find that in a mentoring relationship, opening IP and being vulnerable leads to strength. Whether you're dealing with failures at work or struggling with personal life, having someone to be a sounding board can allow you to release and relieve stresses that can make your work life feel untenable at times. Identity Mentor An identity mentor is someone you look to because you either fall into a certain group (e.g., mom, female leader) or because you want to learn more about a certain identity group (e.g., LGBTQ, veterans).
Identity Mentor
An identity mentor is someone you look to because you either fall into a certain group (e.g., mom, female leader) or because you want to learn more about a certain identity group (e.g., LGBTQ, veterans). Identity mentors can help you learn more about yourself as you fit within that community, providing support and advice from others who understand what you experience. Or they can help you better comprehend the realities facing a group of people that you don't identify as but whom you want to understand and appreciate more fully.
Diversity, equity, and inclusion mentoring options and affinity circles are also an outside-of-the-box mentoring format that's exceptionally popular and highly desired by younger workers. If your organization doesn't offer this type of mentoring, you may want to speak up and ask for it.
It is quite common—and recommended—that you have more than one mentor. Finding people across these categories can provide you with support for the complete person you are and help you tackle issues in various aspects of your life.
Which Types of Mentoring Do You Need?
With the different types of mentors sitting in the backdrop, you may be asking yourself which type of mentor you need. That depends on a few factors. Before deciding on the type of mentor you need, ask yourself a few questions
What are my current life, career, or organizational goals do you have?

What skills or experience gaps do I have that are keeping me from achieving those goals?

What type of mentor will help me achieve those goals or close those gaps?
Let's say that you're an executive at a large company. You know that your younger employees want to see DEI more highly valued among the leadership team, but you're not sure where to start or even what diversity, equity, or inclusion concerns should be top-of-mind for your organization. Acknowledging your own lack of knowledge and experience in this area, you may find that you need a Reverse Mentor. This would likely be a junior-level member of your organization who can help navigate you through DEI and perhaps even help you successfully launch a DEI initiative.
Can junior employees make good mentors? Absolutely! Mentoring success is often not about someone's age or tenure within an organization, but the personal life experiences and skills they bring to the table.
We can also look at this from a junior-level employee's perspective. Perhaps you've just started out at a new company, but you're feeling lost. Your company hired you based on your experience, but the organization uses tools and processes that are completely unfamiliar to you. You know how to do the core of your work, but you're afraid you may fail to meet your objectives if you can't figure out your company's unique tools and ways of doing work. A Practical Mentor may be exactly what you need. This is someone in your organization who you know has experience in the areas you currently lack who can help you work through your issues in a meaningful and targeted way.
Mentoring Programs Benefit Mentors and Mentees
Whether you're at the top of your organization or a junior in the company, mentoring programs can go a long way to fostering the type of development necessary to succeed. Having different types of mentors available within a structured mentoring program can quickly and easily solve critical issues. Whether you need personal development, professional development, or want to solve organizational problems, mentoring relationships with both open and closed programs can provide the space to learn from individuals who have exactly the skills and experience you need.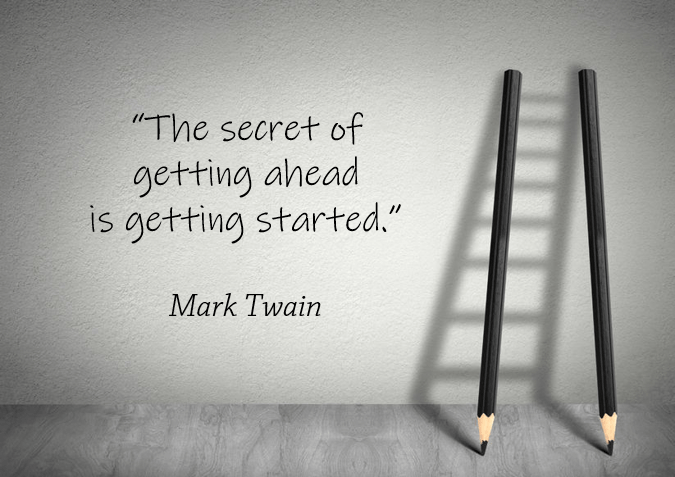 Do you want to see how mentoring programs powered by mentoring software can help support your mentors and help your mentoring program take off? Connect with MentorcliQ to learn more.