We've all had mentors in our lives, some knowingly and others unknowingly. These individuals have shaped our lives and helped us become who we are today. But what is a mentor in a business setting, and how does having one impact someone's career?
Mentors exist for a variety of reasons. Outside of work, we often consider anyone we look up to and learn from a mentor, even if we've never met that person. But in an enterprise or business setting, mentors and mentoring relationships need to be much more personal and significantly more formalized. The end goal is for a structured mentoring relationship is to help the mentee grow in their career.
Here's a closer look at defining what a mentor is, how mentoring relationships work, and how to establish a mentoring relationship.
What Is a Mentor?
A mentor is a teacher who helps others to learn and develop skills by sharing their wisdom and experience. In a business sense, a mentor guides another person to achieve goals, follow a career path, or build on existing knowledge.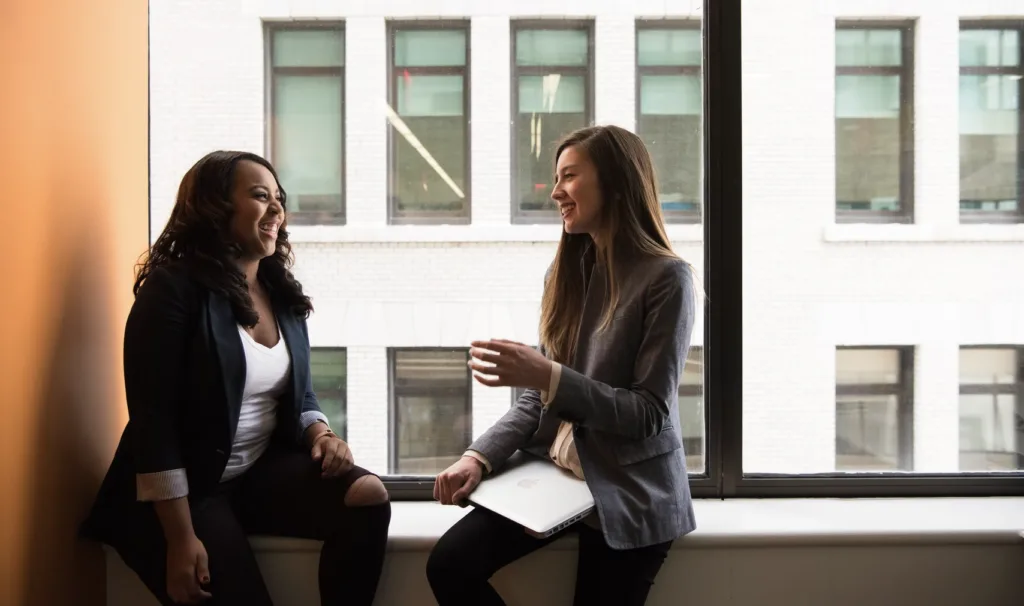 Within a business or professional organization, that learning and skill development often benefits mentees, mentors, and organizations in several ways:
Upskilling or reskilling of workers
Expanding professional networks
Creating, sustaining, or building a positive workplace culture
Supporting diversity, equity, inclusion, and belonging
Increasing employee engagement
Identifying and growing high potential employees
Supporting leadership development needs
Decreasing employee turnover
As the old saying goes: There is no substitute for experience, and nowhere is this more important than in the world of mentoring. You will learn valuable lessons and skills from someone with more experience and knowledge in your chosen field.
Getting a mentor goes a step further by building a climate of trust. The purpose of enterprise mentoring is to offer advice on issues in the mentee's professional career. This will help make them feel more secure in their career and their role within their current organization. Mentoring relationships can be short-term or long-term, depending on the needs of both parties involved.
What Are the Different Types of Mentors and Mentoring Relationships?
Mentoring relationships are highly dynamic. It's never a one-size-fits-all model. What type of mentor you need, and the type of mentoring relationship that works best for you really depends on your situation. For talent and development leaders creating mentoring programs, understanding the different types of mentors and mentoring relationships can be instructive in building out structured enterprise mentoring programs.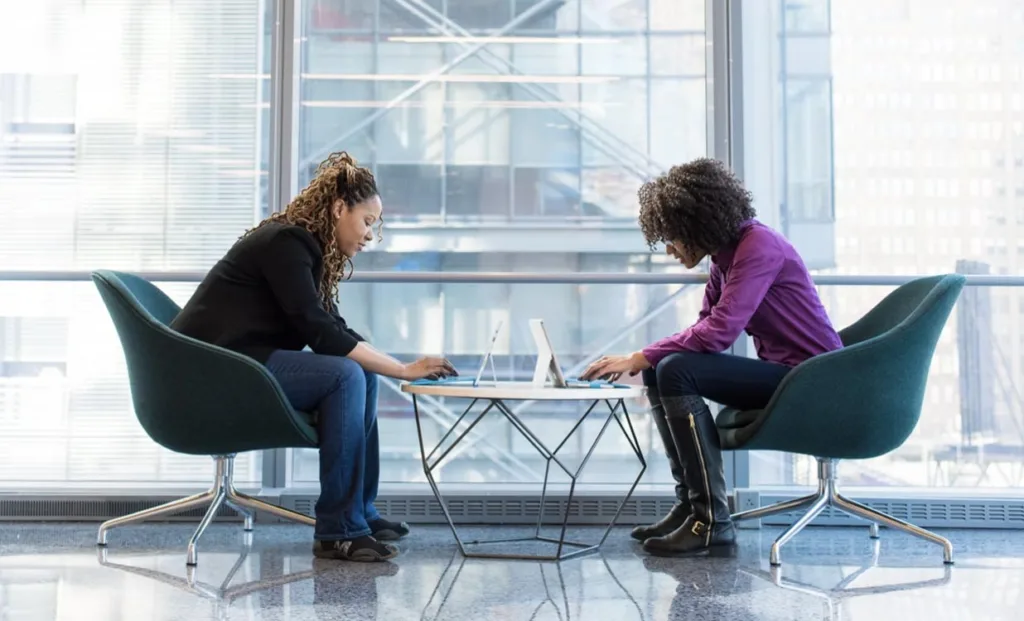 It's easy to think mentoring is only one-on-one, for example, but mentoring groups or mentoring circles exist, as well. No one mentoring style is better than any other; it solely depends on the desired outcome of the mentorship.
Types of Mentoring Relationships
There's no end to the type of mentoring relationships that can exist, but here are several popular formats:
An itemFormal mentoring: Here, the relationship between mentee and mentor is regulated. A well-structured program is set up and followed by all parties.
Informal mentoring: No formal structure or programs. The parties aren't bound by rules or accountability.
One-on-one mentoring: This type only involves the mentor and mentee, allowing the mentor to monitor the mentee's progress closely.
Group mentoring: This mentoring involves several mentees with one or more mentors. Several people can be trained and mentored simultaneously over a short timeframe.
Reverse Mentoring: A junior person mentors a senior person, effectively reversing the traditional mentoring format. A good example is upskilling a person on digital technology.
There might be more than one type of mentoring that works in an organization, so it is vital to consult all the different parties and gain insight into their goals and what they want to achieve.
Types of Mentors
The coaching vs mentoring debate aside, there's more than one type of mentor category. "Mentor" is a broad term that encompasses many different mentor/mentee learning engagements. Commonly, leaders will point to 7 types, although even this list is not comprehensive:
Traditional Mentor
Aspirational Mentor
Practical Mentor
Coping Mentor
Identity Mentor
What makes these types of mentors different? Check out our longer blog post on the subject, 7 Types of Mentors.
How Do You Recognize a Great Mentor?
There are many qualities to consider when searching for the perfect mentor. They should be:
Accessible
Inspiring
Successful
Capable (of teaching others)
Flexible
Active listener
Adaptable
Well-informed
Open-minded
Truthful
Inquisitive
Good networker
Devoted
Excellent and frequent feedback is another critical quality, as this will help the mentee grow and thrive. In addition, you want your mentor to help you navigate the workplace with ease, expand your network, and help you grow as a person.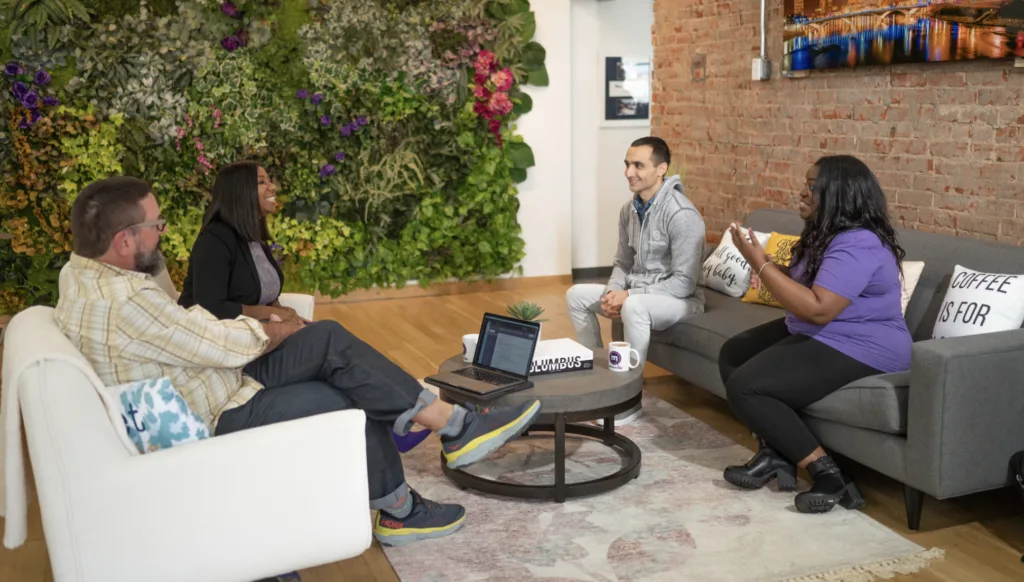 Other essential characteristics of a good mentor include listening skills and patience. Mentoring focuses more on counseling than just transferring knowledge and leadership skills. The mentee should receive the freedom to make mistakes, and the mentor must be willing to help and guide them back on track.
A mentor needs to be excited about their role; otherwise, they might lose interest down the road. Instead, they need the passion and drive to inspire the mentee.
What a Mentor Is Not
Mentors can't do everything. The best mentors provide support and guidance that helps you achieve your professional goals and prepares you for new responsibilities. But there are some things they shouldn't/can't do.
Let's examine these points:
Even though mentors provide support and guidance, it is essential to note they are not therapists. This is important for the mentee to understand right from the beginning of the relationship and the type of support they will receive.
Mentoring also doesn't just happen. Both parties need to be active and set goals, communicate frequently, and learn how to connect.
A mentor also isn't going to find you. The work to start the relationship lies with the mentee. Instead, they need to put in the time to find, build, and maintain the relationship.
A mentor is not able to read the mind of the mentee. If problems aren't shared, or advice is not sought, solutions won't follow.
Mentoring may support a wide area of development objectives and has many benefits for both parties and companies. Still, as we can see, expectations should be kept in check. Understanding what a mentor is not is a great first step when setting realistic expectations.
What Are the Benefits of Being a Mentor?
It's easy to assume that only mentors benefit from mentoring relationships. However, most mentoring relationships (when done well) provide growth opportunities for both mentors and mentees. This can't be Mentors gain skills and personal value as they see someone else improve their lives because of their continued support.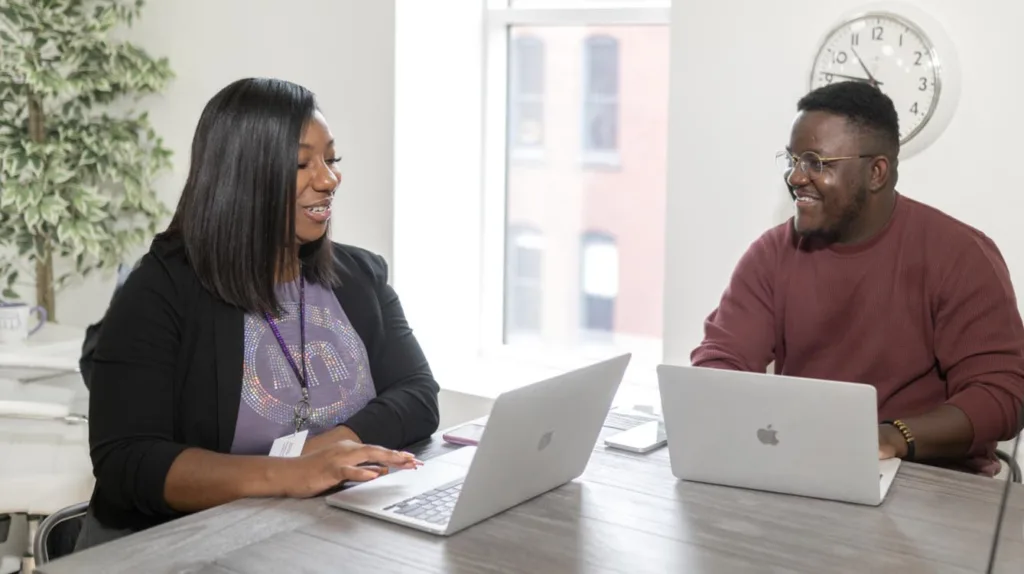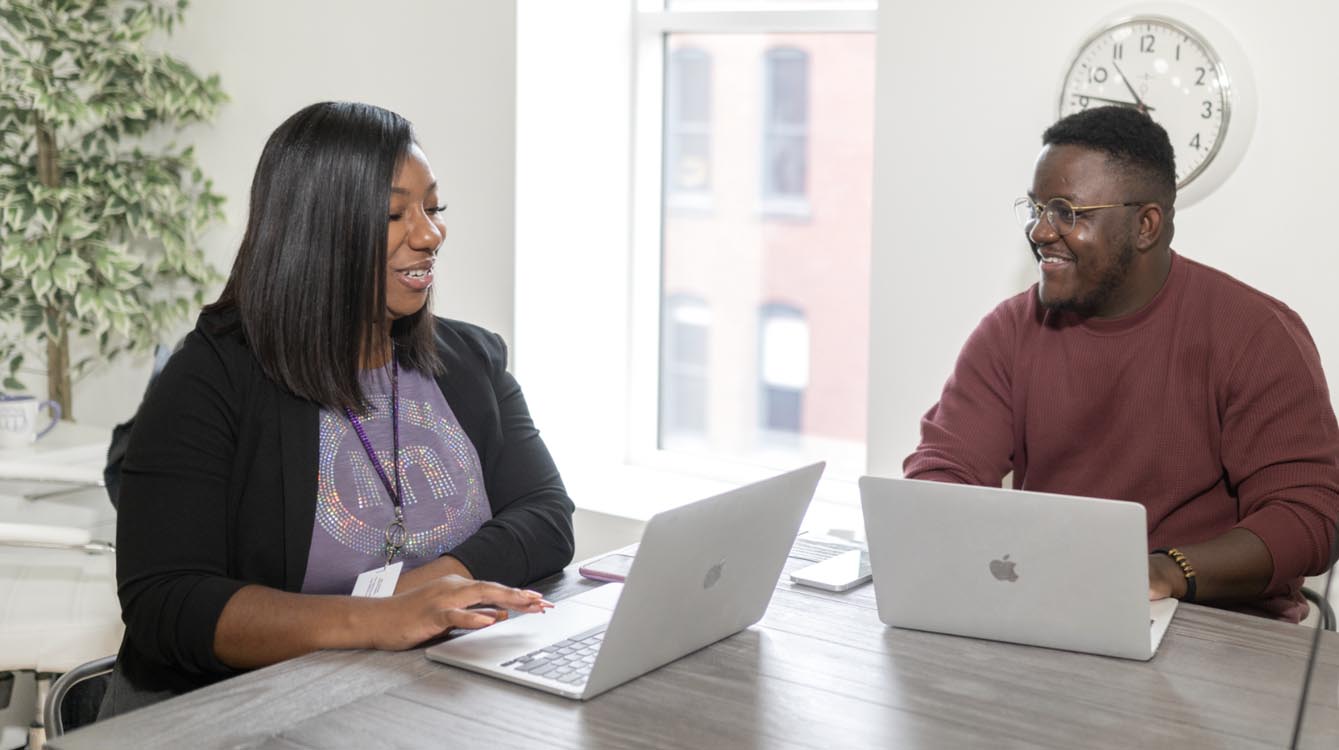 Mentoring goes beyond the relationship with your mentee. Mentoring can be a part of your time in the office, on campus, or as a volunteer. It also offers unique opportunities to learn and grow as an individual. Here are just some of the ways being a mentor can benefit you:
Improved communication skills
Increased self-assurance
Larger network
Learning new perspectives
Being there for another person
Paying it forward
Improved job satisfaction
Better leadership skills
Being a mentor can be one of the most rewarding career experiences. It's also one of the most effective ways to grow as a professional and leave a legacy long after they've left the organization.
How Do You Find a Mentor?
Mentors are everywhere, but it can be challenging to find one. And if you're a talent development leader, helping your teams find the right mentors will be critical to successfully achieving your organization's goals. If you're looking for a mentor or need to help others find the right ones, here are a few quick tips that should get you started.
Mentoring Tips for Mentees:
Know your short and long-term goals: The more in-depth you go with your goal setting, the easier you will find the perfect mentor. Try putting together a list of why you want a mentor, what you would like to get out of the relationship, and the qualities a good mentor for you would need to have.
Take the first step: As mentioned before, the mentee needs to take the initiative to start the relationship. Being committed to your success and eager to learn will help you find the correct mentor.
Utilize your network: Start by accessing people in your current network. This approach will be easier than contacting a stranger, as your network will be more open to mentoring you.
Be open-minded: A preconceived idea of what a mentor for you should be would only hamper your search. The perfect person, in this case, doesn't exist, so remember to be flexible in your search.
Contact HR: You will find some companies have mentoring programs. As mentoring becomes more popular and beneficial to employees and companies, it is in their best interest to guide you.
Mentoring Tips for Leaders:
Simply the process. The biggest issue employees will have in finding a mentor is having to rely on a complicated process to request and access someone that can help them succeed in their goals. Create a simplifiled and low-hassle process where your employees can find and request mentors on-demand.
Create structure. Outside of on-demand mentoring options, create structured enterprise mentoring programs that fulfill distinct needs that always exist, such as onboarding, leadership development, functional skills, or DEI.
Reduce bias. Bias, whether conscious or unconscious, will quickly seep into mentoring programs where administrators manually select mentoring pairs. Reduce bias by utilizing mentoring software that relies on an algorithm approach to identifying best-match mentoring pairs.
Track progress and revise methods. A lack of data is often one of the biggest challenges to running mentoring programs. Establish a data-gathering method, or use software that has data collection and analysis tools built in. Then, use that data to make informed decisions about the success and ROI of your mentoring programs, and what changes to program structure may need to occur to ensure your mentoring programs produce the desired results.
Myths About Mentoring
When people hear the word "mentor," they often have a few misconceptions. First, there's no mentor cookie cutter mold to fit each of us and our individual needs. Our mentor doesn't provide answers or solutions all in one session. If you expect that, you're going to be disappointed. Mentoring is a process; it takes time and involves an investment beyond the actual time spent meeting together.
People are often surprised to learn that someone in their life could have been acting as their mentor all along – without even knowing it!
Here are some of the more common myths in mentoring:
Mentors need to be old: There is no age limit to mentoring, as long as there is chemistry and relevant experience. Knowledge is the crucial factor, not age.
It's time-consuming: Because mentoring doesn't have set in stone rules, it is easy to accommodate it around your schedules and make it work for both parties.
You only need one mentor: You can have different mentors in different areas. It will allow you to strengthen your skills across your entire industry.
It has to be in person: In today's world, where technology has become so advanced, it is possible to be mentored over email, text, or video.
Your mentor needs to be similar to you: You will grow more if you have different perspectives at your disposal.
It's important to remember that just as mentors help us grow, we are also there to challenge them and make them think about things differently.
Make Mentoring Happen Today
Being a mentor can be very beneficial to everyone involved: mentees, mentors, and the companies they work for. Recognize the goal of the mentorship early on and find the correct type of mentoring to reach these goals.
Successful mentoring doesn't happen by accident, however. It needs to be planned, structured, and measured. For organizations, that requires either a large team to run a program manually (with limited ability to expand), or software to run it efficiently and at scale.
Consider taking the software approach. MentorcliQ's mentoring software allows you to easily enroll participants, automate matching mentors and mentees, manage and scale any number of programs with less administrative lift, and measure the success of programs both on participants and against your organization's goals.
Contact us today to learn more about why MentorcliQ is the preferred option for Fortune 500 companies like Disney, Exelon, Humana, Keybank and many more.