Most people hop into a mentor-mentee relationship to get personalized attention, individualized conversations, and tailored activities. Add in the fact that you can grow your professional network, impact your career, and build critical skills, and it's no wonder that people are clamoring for mentoring at work.
If you are one of the lucky ones who has a mentor or mentee, then this detailed blog post is for you. It will help you get more from your relationship, give you guidance on how to engage in meaningful mentoring, and provide ideas for how you can do more with mentoring.
What Is a Mentor-Mentee Relationship?
Before we launch into how to build a successful mentoring relationship, let's get the basic definition out of the way. A mentor-mentee relationship is a personal, social learning engagement where a learner (mentee) and a guide (mentor) meet regularly to help the mentee grow and learn.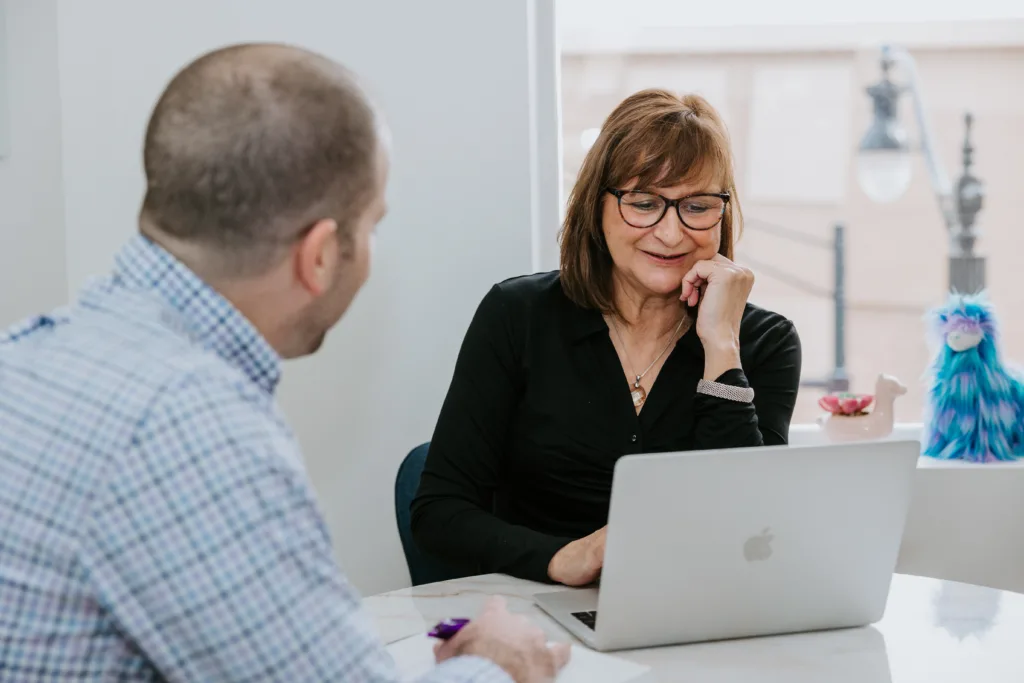 We don't apply the term "relationship" strictly here. The mentor-mentor relationship can be incredibly dynamic. What it looks like will depend on various factors (many of which we cover in our guide below).
However, one thing is undeniably important here: All good relationships, whether they're mentoring relationships, professional relationships, or friendships in the workplace, must meet the minimum criteria:
Maintain mutual respect
Establishment of trust
Effective and open communication
Commitment
If any of these are lacking from either the mentee or the mentor, the relationship will struggle. There likely won't be a fruitful outcome, and either party (or both) will walk away from the relationship feeling unfulfilled.
Make Your Mentor + Mentee Relationship a Personalized Learning Experience
Mentoring is a time-honored way for you to improve in personal and professional development or to help someone else improve in such areas. It's also highly in demand and highly successful, as 90% of people who have a mentor say they're happier at work because of it.
When getting started with a mentoring relationship, you may feel unsure of what steps to take first, or you may have questions about how to make mentoring work for you. To help you make your mentoring relationship a personalized learning experience, here are five elements to adapt to your
needs and individual situation.
What should I focus on in my mentoring relationship?
The focus of your mentoring relationship epitomizes personalized learning at its finest. The learning areas you choose to work on during your mentoring relationship should be the ones that will make an impact on you (or your mentee, if you are a mentor). These will be unique to your situation and can change over the course of your relationship as you progress with your development.
For example, you could work on building or improving your leadership skills, such as strategic thinking, visioning, or creating value, if these are areas that require your attention and that you will benefit from developing. Or perhaps you need to focus on more technical skills like planning budgets, giving feedback, or presentation skills.
Regardless of what you need to learn about and work toward improving, the final focal point should be decided upon by you and your mentor (or mentee).
Think about this: Some organizations choose to define what the overarching focus of what the mentor-mentee relationship should be within a particular mentoring program. For example, perhaps in a high-potential development program, the company wants their mentees to focus on a handful of leadership skills. In that case, the focus for the relationship may already be defined for you as the mentee and mentor.
How long should my mentoring relationship last?
The short answer: Your mentoring relationship should last as long as it needs to.
An Olivet Nazerene University study found that the average length of a mentor-mentee relationship was 3.3 years. That's…probably too long for most organizations. That's why a typical mentoring cycle runs in 6- to 12-month intervals. But again, there's no set standard for this. If you're choosing your own mentoring relationship, you and your mentor will agree on the terms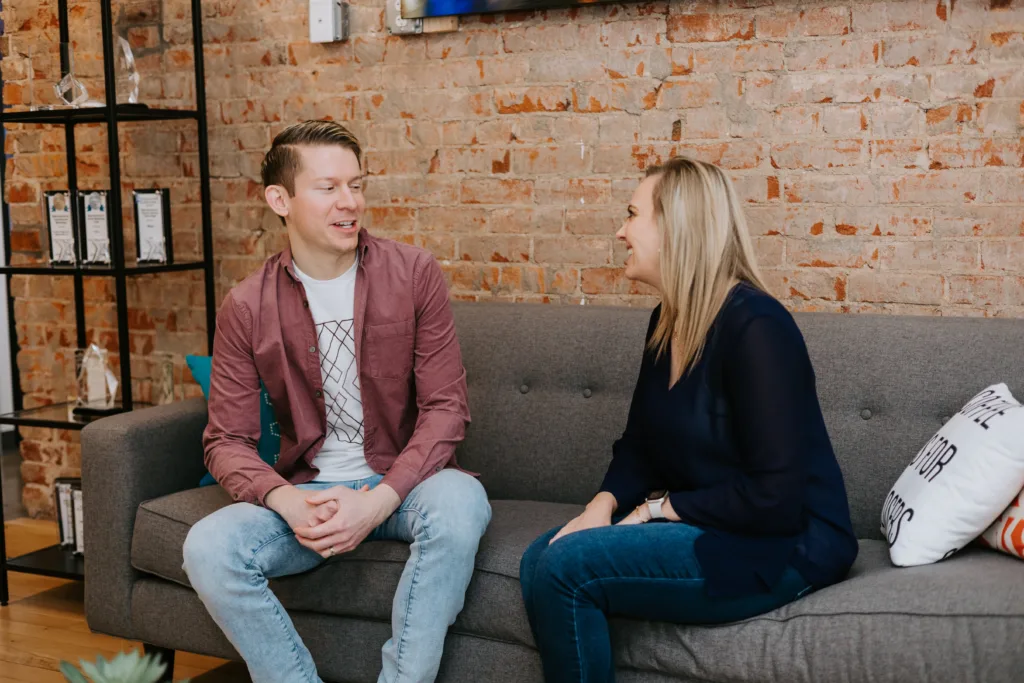 Mentoring can be beneficial whether it lasts for two weeks, two months, a year, or even longer. The duration of your mentoring relationship is less important than making sure you are progressing toward your goals and improving in those development areas you identified for your relationship (see the previous page).
You may very well be able to address your learning needs within one month, so you could potentially only need your mentoring relationship to last for one month. In a different scenario, you might need your relationship to last a year (or even longer) as you work on improving the core competencies you're targeting.
Ultimately, you and your mentor (or mentee) will need to discuss how long you want to engage in a mentoring relationship. Many people will set a timeframe with their partner, with the understanding that the relationship can be extended if need be (or shortened if that is the case). Consider setting up your relationship to last for six months, at which point you can evaluate if you need to extend the relationship or not.
Think about this: Some organizations run mentoring programs that are fairly structured in nature, with the organization setting the duration for mentoring relationships within a particular program. For example, an onboarding program may require all relationships in that program to last for 12 months, with the mentee and mentor not being able to shorten or extend the duration.
How often should I meet with my mentor/mentee?
You should meet as often as is necessary to accomplish the established goals within the overall duration of the relationship.
Best practice shows that you and your mentor (or mentee) should meet at least once a month, but in no means should you limit your meetings to monthly if more frequent meetings will benefit the achievement of your established goals. Even if meeting only once a month, as a mentee you should be applying knowledge learned from your mentor so that you can report back during your next meeting.
Of utmost importance is agreeing to a cadence of meetings with your mentoring partner
so that you can hold one another accountable.
Many people take advantage of technology to video chat in place of a face-to-face meeting, which allows more flexibility in the relationship. You no longer have to pick a mentor (or mentee) who is in actual close proximity to you. Whether it's video chats, email, phone calls, texting, or conversations over coffee, you should pick the communication options that are right for you.
Think about this: For those structured, formal mentoring programs that the organization wants more control over, you may be asked to meet in person at least once, perhaps as part of a program launch event. You might also be asked to take part in periodic events for the program where mentees and mentors meet with one another in a larger group setting and come together as participants in the overarching mentoring program. This is completely dependent on the organization and how they want to set up their program.
What should we talk about?
Your conversations with your mentor (or mentee) should focus on the topics identified by both of you as critical to the relationship.
Meetings could include:
A particular competency you wish to improve
Checking in with your mentor (or mentee) to discuss your progress
Asessing your development plan for that area of learning
Focusing on a learning assignment you tried
Work situation that arose that need discussion
It is truly dependent upon what you want to learn from your relationship.
The conversations that take place in your mentoring relationship are where you can begin to partake in personalized learning.
Think about this: Just as some programs may give you a focal point for your mentoring relationship, administrators may also wish to provide you with some specific topics that they want you to cover. Learning activities can be built into the mentoring relationships in MentorcliQ's platform, providing you with a pre-set learning agenda designed by your program administrators that helps drive the conversation.
How do I know if we are making progress?
Determining if you are making progress in your mentoring relationship will be dependent upon the goals you set for the relationship. A self-assessment by the mentee and an independent assessment by the mentor can both work well here. You may want to ask such questions as:
Have you improved in some way or to some degree in relation to one of your learning areas?
Have you pushed yourself to try something new?
Have you overcome obstacles?
Have you learned a new approach or technique to addres your learning need?
Have you seen a positive impact on your work because of what you are doing in your mentoring relationship?
The way you assess your progress will again be unique to your relationship, but the point is to compare where you started in terms of your skill levels and where you are currently in those
same skill areas.
Hey, Admins! MentorcliQ offers check-in surveys through our mentoring software. Users have enjoyed the flexibility and insights offered into any topic they want to track, such as retention rates, promotion rates, satisfaction rates, and much more. Book a demo to see the our QuickcliQs in action!
How to Set Priorities in Mentor-Mentee Relationships
Setting priorities to focus on things that bring meaning to your life is something anyone can do. In fact, this is often why people start a mentoring relationship—because they have put it as a priority to learn a new skill, to advance their career, to give back to their organization, to share what they know, and so on.
Setting priorities also needs to occur within your mentoring relationship; without setting priorities, you can easily overwhelm yourself and your mentoring partner with too many ideas on what you want to accomplish within your mentoring relationship. It's great that you know what you want to accomplish with mentoring, but what if you only have six months with your partner to tackle those goals, or even 12 months? What would you focus on?
To help you prioritize your mentoring plans, here are four steps to follow that will hopefully get you moving toward accomplishing your goals.
Identify your mentoring goals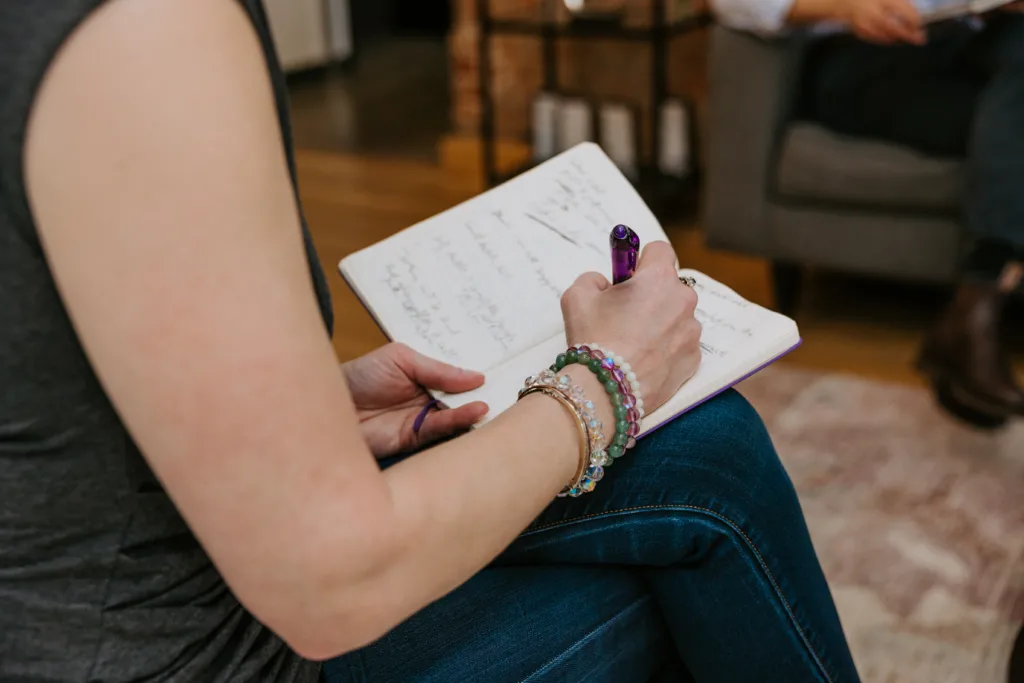 A common misconception with mentoring programs is that mentees are the only ones who benefit. However, we've found that mentors often benefit just as much and at times even more. Many of our clients find that the retention rates among mentors is higher than that of their mentee participants. This is why goalsetting is important for both mentors and mentees. Even the mentor will learn and grow in the process.
Mentees: What do you want to accomplish through your mentoring relationship? Write down your goals…all of them. Put together your dream list of what you want to tackle during your relationship. You can brainstorm this list with your mentor.
Mentors: What can you help your mentee accomplish? As you and your mentee consider goals for this mentoring relationship, be clear about which ones you can help the mentee work on. You may not be the best person to help with a particular goal, and that is okay. The important thing is that you and your mentee make note of this fact.
Weigh your goals
Long term personal goals? Career goals? Skill development goals? It doesn't matter what your goals are, so long as you make them clear, write them down, and challenge yourself to meet them with milestones.
Mentees: Okay, you've made a list of all the things you'd love to accomplish with your mentor. Great! Now you need to add a dose of reality into the mix. You most likely can't accomplish all of the goals on your list, so now it's time to ask yourself which ones are the most important to you. To do this, weight your goals.
You can do this by using a Likert scale (i.e., give them a numeric value, such as numbering them 1 through 10 or 15 or however many goals are on the list), or you can give them a letter grade (with very important items receiving an A or B, while less important items get a C, D, or F). You could even create a scoring system and assign each goal with points based on factors such as if the goal will impact your career, if the mentor can help you address it, etc.
Mentors: To help your mentee weight the goals on their list and determine which are the most important to them, provide feedback on which goals you think can be accomplished within the timeframe of your relationship.
You likely have experience with some of the items on the list and can provide insight on what is realistically feasible within the time constraints of your relationship. Use this as an opportunity to share what you've experienced, while also listening to your mentee to truly hear what they are saying about what is important to them. It is a great chance to practice being present with your mentee.
Refine your list of goals
Don't assume the list of goals you have is the list of goals you need to stick with. Refining your list will help you whittle down to only what's most important. And given most mentor and mentee relationships have time limits, focusing on what you can achieve will make each of those accomplishments more meaningful (and more realistic).
Mentees: After weighing your list of goals, you next need to reevaluate the entire list and reorder the list if needed. You should take into consideration your mentor's feedback and your own opinion of how important each goal is. Adjust your list as needed so that you are left with a revised list of goals that starts with your most important and flows down to the least important.
From there, you should come to an agreement with your mentor on which of the goals you will focus on during your relationship. And keep in mind, you can adjust this list throughout the relationship, so if you meet the goals you set out to accomplish, you can always add more if you are both open to it.
Mentors: Give your mentee support on whatever their final weighted list of goals is. Remember, this relationship should be focused on the mentee's development. If they decide they want to tackle a goal that you don't feel well-suited to help with, be upfront about your hesitation and consider recommending that they find someone who can help them with that specific goal.
This may mean they need to find a new mentor for the relationship, or it could just mean that they need to find a new mentor or a coach for one specific area of their development (and that you can still be their mentor on the other areas). The critical thing here is that you have an open and honest discussion with your mentee about these issues.
Take action on goals
Mentees & Mentors: Now comes the part you've been waiting for. Get to work on those goals!Mentoring is not a static activity nor is it a once-and-done event. It is an ongoing pursuit of learning to help better ourselves and further our development. Focus on meeting your current mentoring goals, and then reevaluate to see what your next mentoring adventure could entail. And most importantly, never stop learning.
How Do I Mentor Someone?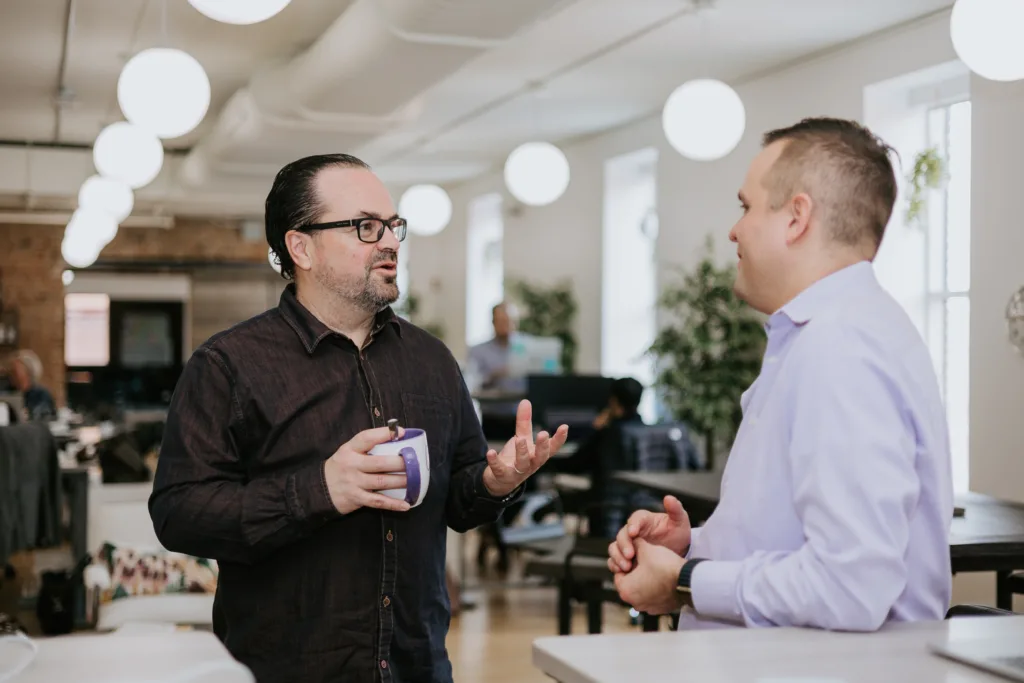 People often ask someone to be their mentor because they admire that person, want to learn from that person, and quite possibly want to emulate that person's success.
Perhaps they want to learn how to handle a difficult conversation with a superior in a more effective manner, just like they have observed the mentor accomplishing
Or maybe they want to learn how to be a more caring leader, like they view the mentor
Or maybe they just want to learn how to make a more meaningful life for themselves, as they see the mentor doing
Whatever the reasons may be, mentoring someone can be as rewarding for you as it is beneficial for the mentee. Good mentors appreciate that someone is asking for their advice and expertise, while staying focused on the mentee's growth. For people new to the mentor role, it might feel overwhelming that someone is putting so much trust in you. You may not know where to even start.
These seven ideas are actions you can take with your mentee right now to begin having a robust and rewarding mentoring relationship.
Ask your mentee questions
One of the core actions a mentor can take is asking the mentee questions. When you ask questions, you are looking for clarity, searching for meaning, trying to help the mentee find patterns, and guiding the mentee on a path of self-discovery. You never want your mentee to become dependent on you; you want them to be able to eventually outgrow their need for you.
By teaching them to ask questions of themselves, the situations they face, and the choices they make, you are giving them the tools they need to be independent and successful.
Share ideas with your mentee
Mentees come to you because they value your opinion. While you don't want to dominate the conversation or dictate to the mentee what they should or shouldn't do, you can certainly offer ideas on whatever situation they are facing.
Ask them if they want to brainstorm ideas together; if they say yes, then start a conversation where each of you shares ideas and builds off one another's thoughts. Sometimes just hearing options is enough to help the mentee know what they do or do not want to do. It can also help them see options they hadn't considered.
Tell your mentee your stories
A great way to convey an idea is by sharing a story. Stories offer a way for you to connect with your mentee and show them that you understand what they are going through. It also shows your mentee that they are
not alone, nor is their situation unique—someone has been through this before and navigated through the challenges that can arise.
Stories also allow you to build a personal connection with the mentee by showing a vulnerable side of yourself. This takes place most effectively when you share a story in which you failed or struggled. These can be great ways to help illustrate how things can be turned around and how a positive outcome can come from a negative circumstance.
Storytelling doesn't always come easy, but it's a learned activity. Harvard Business Review offers some insights on how to tell a great story to coworkers.
Dig deep to help your mentee find meaning
While a mentee shouldn't come to you and expect you to solve all of their problems, they also should not come to you and expect you to just listen and nod and agree with everything they say. A part of being a mentor is to ask questions and dig deeper into what you hear the mentee telling you. Maybe this means challenging them on their assumptions. Or maybe this means looking for the reasons why they feel a certain way or believe a certain thing.
All of this works toward creating deeper meaning in the mentoring relationship.
You can ask probing questions to help the mentee discover truths, which can then lead them to finding solutions. You can even try asking "why" multiple times in response to each answer the mentee gives you so that you can start peeling away the layers and find the root of the issue.
Listen to your mentee with compassion
Now on the flip side, sometimes the best thing a mentor can do is just listen—but there is a caveat. That doesn't mean you don't ask questions, tell stories, or any of the other things suggested here, but you should be conscious of the times when your mentee really just needs for you to stop talking and start listening.
As you listen, be sure to do so with compassion, meaning that you try to understand your mentee's point of view and grasp any of the outside influences that might make themselves known through what the mentee says. Once you listen, you can ask the mentee questions to probe deeper into what was shared and to gain clarity on what it is the mentee wants to gain from the conversation. Sometimes people just need to vent; other times they need a fresh perspective.
No matter what the case is, be sure to listen.
Offer encouragement to your mentee
Mentors are often chosen because they have been through a similar situation as the mentee, and the mentee wants to learn from them about their experience. When this is the case, it can be easy to fall into the trap of telling the mentee what they should do, especially since you have already been through this.
Don't do it!
Instead, offer encouragement to the mentee and provide a safe relationship where they can ask questions, share ideas, vent frustrations, and seek a better understanding of the situation at hand. Encourage your mentee to push through difficult situations, cheer them on as they attempt a new (or uncomfortable) task, and celebrate with them when they learn something and grow.
Make networking part of the mentoring relationship
One reason why someone might ask you to be their mentor is to gain access to your network. If you are comfortable with this situation, then by all means make introductions between your mentee and people in your network that can help the mentee. But don't feel obligated to do this; it's not a requirement that
a mentor open up access to their network for their mentee.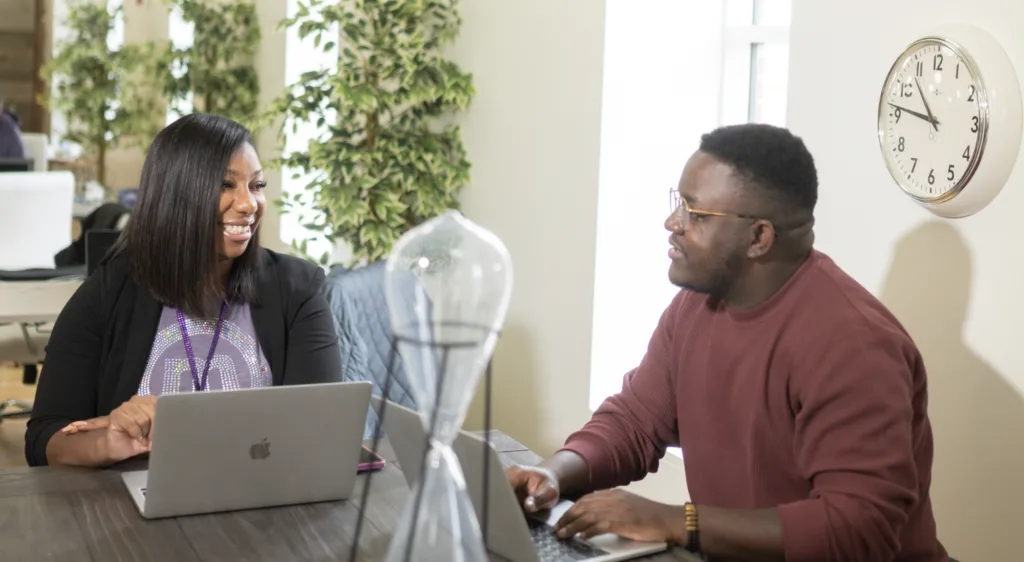 A LinkedIn study found that networking beats out directly applying for jobs by 3 to 1. That means the more you help your mentees expand their networks, they more you help them increase their ability to further their career.
If you do choose to do this, consider making very targeted introductions with a clear and express purpose that everyone agrees to. You don't want to put an undue burden on the people in your network nor make them feel uncomfortable by the request you are making.
Being a mentor can be rewarding, eye-opening, and exciting. You should feel honored that someone wants you to be their mentor. They see value in you and want to learn from you. Kudos! Help make the relationship a wonderful experience for both of you by being a quality mentor who cares about the relationship and values the journey you and the mentee are on.
The Three "Rs" of Mentoring Relationships
A May 2019 report from LeanIn.org spelled out some pretty horrendous findings about how men are responding to the #MeToo movement and the pervasive harassment that was exposed in many workplaces. Sadly, this new research found that 60% of male managers are uncomfortable participating in a common work activity with a woman, such as mentoring, working alone, or socializing together.
That's a 32% increase from the previous year.
To help overcome this reality, here are three simple ideas on how to approach your mentoring relationships and how to treat one another so that there is no more fear—on either side.
Respect each boundaries within the mentor mentee relationship
First of all, you need to have respect within your mentoring relationships. This should go without saying, but clearly this needs to be explicitly spoken and expected. Respect for one another needs to be part of the DNA of your relationship. Respect means you listen to one another, you speak honestly with one another, you don't harass or abuse one another, and you don't use some perceived sense of entitlement to force the other person to do something they don't want to do or that makes them uncomfortable.
When respect is missing in a relationship, things are off balance. You may find that you don't care about the other person's opinion, don't feel a need to listen to them, or no longer feel the need to hold yourself accountable for your actions and words. This is a dangerous place to be in with your mentoring relationship. It can quickly become toxic.
But when respect for one another is evident in your mentoring relationship, there is a sense of calmness and rightness to the situation. You both feel heard and seen. You act as equal partners who value and appreciate one another—colleagues who can ask difficult questions of one another or have uncomfortable conversations with one another without fear that intentions will be misunderstood. This is what we should strive for and what we should expect from our mentoring relationships.
Be responsive to your mentee's needs
While respect is vital to any relationship, it means little if you don't do what you say you will do or follow up on important conversations. You can have all the respect in the world for someone and still sabotage your relationship by not being accountable to yourself and your mentee or mentor. This is why responsiveness if another key element you need to have in your mentoring relationship.
People who do what they say they will are helping to build trust with their mentoring partner.
As that trust builds, it makes it easier to have difficult conversations and push one another toward developmental goals that may be challenging. It also provides comfort in knowing that your partner will be there for you when you need them—that they will be responsive to your request for help. That responsiveness can show up not only in the speed with which you respond to your partner, but also the sensitivity with which you listen and respond.
Reflect on your mentoring relationship
The third R that is needed in a mentoring relationship is reflection. Mentoring works best when you think about what each of you is saying, when you consider options for action, when you explore ideas, and when you reflect on where you are in terms of your career or your developmental goals and then think about where you want to be. This reflection is what makes mentoring unique. Without it, you'd lose the opportunity for deeper growth and development.
Reflection can happen while you are alone or with your mentoring partner. It can also serve as a conversation starter for digging into the development issues that are on your mind.
What have you been struggling with?
What areas have you been concerned about?
What are the things keeping you up at night?
Reflecting on those areas and then discussing them with your mentee or mentor can be a way to bring deeper meaning into your relationship. It can also help you tackle the uncomfortable topics that may be holding you back from mentoring someone who is not the same gender, race, ethnicity, etc. as you. This reflection can help you consider and then tackle your fears so that you start demolishing barriers that are keeping you isolated.
Don't fear tough conversations on DEI! Check out our DEI ebook to learn more about how to navigate inclusion in mentor-mentee relationships.
How to Close a Mentoring Relationship
In the past, we've written about how mentees can tell it's time to say goodbye to their mentor, and how mentee can properly say thank you. But the mentee isn't always the one that should determine the time is right to sign off. Qutie often, the mentor will see that the timing is right and will need to make the moves toward final steps.
When should I end my mentoring relationship?
Some mentoring programs have a preset end date assigned to them, such as a high-potential program that runs on a 12-month cycle. When the end of the year comes up, it's time to end the relationship. That can make it easier on participants since they have a defined end-point that they know is coming.
Pregame this section with a video. Check out our Mentoring Soundbites video on How to End a Mentoring Relationship. Be sure to like and subscribe, as we drop actionable content like this every Wednesday at 8 AM EST.
But what if you don't have a designated end date in mind? Then the choice is yours as to when you end the relationship, and it is something you should discuss with your mentor (or mentee) so that you are in agreement on the end date.
Set an end date when you first start your relationship; you can always extend this date if the relationship is generating quality ideas and support that you need. But with an end date established right from the get-go, you and your mentor (or mentee) both know what to expect, how much time you are committing to the relationship, and how much time you have in order to accomplish your goals. This will help you stay focused on your goals since you have a finite amount of time together.
Aready in a relationship? No problem!
Take a look at where you are in your relationship at this point and assess what progress you've made toward meeting your development goals. With that in mind, suggest a timeframe to your mentor (or mentee) for how much longer you want the relationship to last to help you meet your expressed goals.
Why should I end my mentor-mentee relationship?
See if any of these sound familiar:
Our conversations have become a little flat and predictable.
I feel like I've met my development goals.
We end up talking about things unrelated to mentoring when we meet.
We haven't met in several weeks or even months.
My development needs have changed since this relationship started.
I'm not sure my mentor/mentee is committed to this relationship.
I'm not sure I'm committed to this relationship.
My priorities have shifted and I can't give this relationship the attention I should.
All of these (and many more) are flashing neon signs that it's time to say goodbye to your mentoring relationship. No one wants to say goodbye to a good thing, but sometimes it's better to leave when you still have a good relationship with your mentoring partner, rather than draining your relationship dry to the point of atrophy, resentment, or dysfunction.
Keep in mind that just because you may be ending the relationship at this point doesn't mean that you can't or won't have a relationship with this mentor (or mentee) again in the future. And for those in more formal programs where there is an assigned end date, keep in mind that you and your mentoring partner can continue a less formal ongoing mentoring relationship if you are both open to it and still see value in connecting.
How should I end my mentoring relationship?
Ending a positive and fruitful relationship can seem easier than having to end a relationship because it's not working out. When ending a mentoring relationship, you want to be as polite and amicable as possible, which means no ghosting!
The best thing to strive for is honesty.
Tell your mentoring partner why you want to end the relationship. Perhaps your goals have shifted, or maybe your priorities have changed, or maybe it's just that the two of you don't seem to be a good fit. Whatever the reason, be forthright with your mentor or mentee and give them the chance to weigh in with their opinion and observations. You might be surprised to find out they were thinking the same thing!
If you've come to an agreed upon end date and are ready to close your relationship, you can follow the easy 3-step plan just below.
A 3-step plan for ending your mentor-mentee relationship (mentee's perspective*)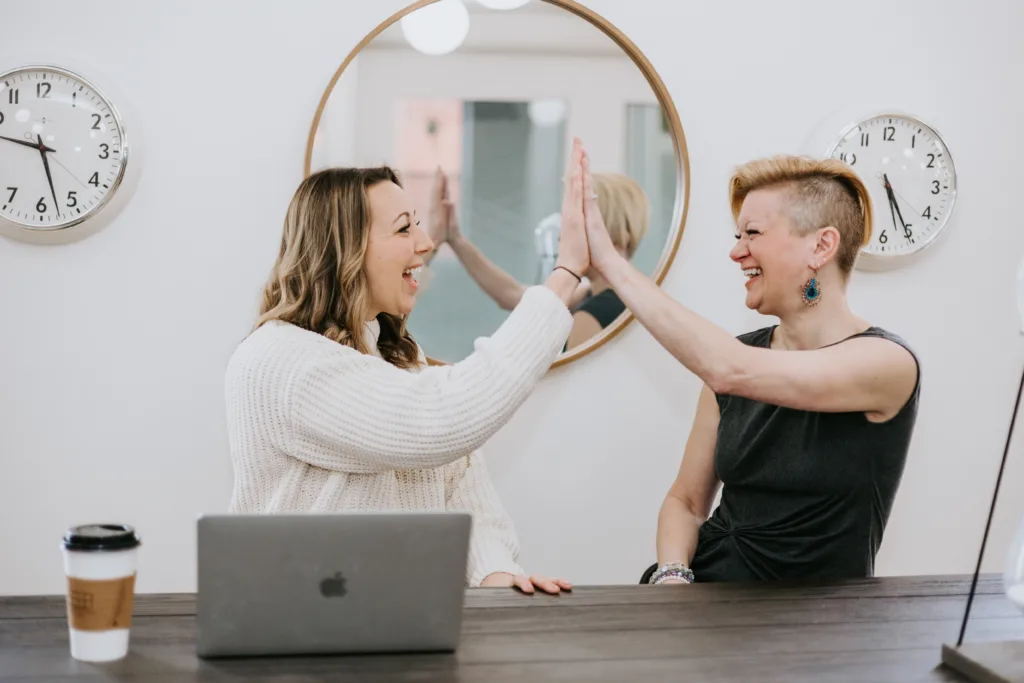 1. Evaluate your progress. Think about the goals you've set and the progress you've made. Ask your mentor to do the same so that you can have a conversation about this. Did you meet your development goals that you established at the beginning of the relationship?
2. Get feedback. Meet with your mentor and compare notes. Does the mentor's feedback align with your own self-evaluation of the progress you made? What surprised you? What did you expect to hear?
3. Plan next steps. Based on the conversation you and your mentor have, decide if it's time to end the
relationship. Did you meet your goals and feel confident in closing out this relationship? Do you need to adjust the goals given the feedback you received? Can the mentor help you with any new or revised goals? Are they willing to keep mentoring you at this point? Do you want them to?
Come to an agreement with your mentor on the status of your relationship and move forward from there.
*Mentors: Review these steps and adjust the context to your point of view.
It can be hard to think about saying goodbye to a good mentor and a positive mentoring relationship, but it can be detrimental to push the relationship beyond its natural stopping point. Circumstances change, and just because it's time to say goodbye to your mentor at this point doesn't mean that you have to say goodbye forever.
By knowing when to say goodbye, you make it easier for the mentor to say yes again at a later date.