Virtual Mentoring for a New Virtual World Series
During the last 6 months a lot has changed in the world of work and talent development.  Many of us are juggling cute distractions like kids and pets, while others are trying to make the best of poor lighting, awkward camera angles, and intermittent technology issues.  With all of us working from home the MentorcliQ team thought it would be fun to explore how some our customers are adapting their mentoring programs to the challenges of our new virtual world.   People still need to feel connected and virtual mentoring is a key driver of that connection.  Join Jenn Labin, Director of Learning and Devlopment for MentorcliQ for a 5 part short video series on virtual mentoring where Jenn will share practical advice, best practices, and real stories from companies that have already sprung into action to deliver more employee connections.
In case you missed it, check out the first video where Jenn discusses what's changed in the world of talent development.
In this second video, Jenn will interview MentorcliQ's Chief Learning Officer, Paul MacCartney about client KeyBank and their open program MentorMe@Key.  
About Open Programs
An open mentoring program is open to all employees and is typically less structured than other mentoring programs.
Being less structured, open programs may have no set enrollment periods or mandated relationship lengths. This enables participants to access mentoring when they need it and participate for as long as they need it for.
Open mentoring programs have the benefit of promoting inclusion since they provide opportunities for anyone and everyone in the organization to feel connected to their peers and company.
The following interview transcript between Jenn Labin and Paul MacCartney on the MentorMe@Key Open Program has been edited for brevity and clarity.
Labin:
Paul, I am hoping you can share a little bit of background on KeyBank's mentoring initiative.
MacCartney:

KeyBank is a regional bank with a strong culture of employee and career development. Their program is geared towards retention and helping employees develop their life-long careers at KeyBank. This comes through strongly in their program design as they encourage participants to "bring your own aspirations" to the program. The program is available across the organization, participants can self match, and both mentor and mentee specifies what kind of relationship they are looking for. These design points along with many others help KeyBank meet their mentoring goals.
Labin:
Can you share about how KeyBank uses technology to support their mentoring initiative?
MacCartney:
Watching their transition from when the program started in 2018 has been interesting as KeyBank has a strong culture of in person interaction. Mentee and mentors started reaching out beyond their branches but still focused on people locally, and as the program has expanded people have begun to reach outside of their immediate geographies. Over time the definition of in person interaction has changed especially with the availability and functionality of mentoring software and video conferencing technologies to support mentoring relationships. The spirit of engagement and culture of connection persists even when meetings occur virtually rather than in person.
Labin:
What results do you see from KeyBank and their mentoring program?
MacCartney:
The biggest result is the bottom line impact on the organization. KeyBank derives fabulous return on investment (ROI) and are getting fabulous results from every one's investment, the company, HR, and participants. They are not just getting results, they also celebrate results by sharing success stories and data with associates company wide. The message is clear, mentoring is good for business. Their ROI is measured in millions of dollars by increasing employee retention by 76%.
Labin:
How do I generate interest in the program and ensure I have enough mentors in the program?
MacCartney:
There is no one silver bullet to get participation. The effort it takes to recruit interest in mentors is a multilayer consistent effort. Programs that are successful celebrate their results, are clear about why the initiative matters, and are clear about why the company is doing it. KeyBank went one step further by enabling mentors to reach out to mentees and initiative conversations. This is an outside of the box way KeyBank has encouraged participation as the onus is no longer strictly on the mentee. This created a way for relationships to happen organically in a more open environment which has boosted participation.
---
About Paul MacCartney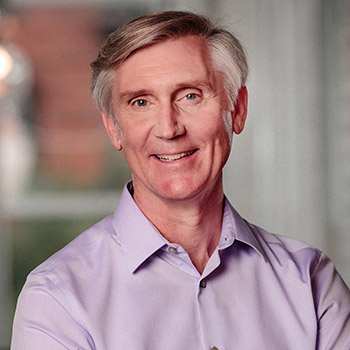 Paul is the Chief Learning Officer at MentorcliQ and has been in the learning and talent development field for over 30 years. During that time his programs have inspired over 20 million learners. He began his career as a pilot and instructor for the United States Air Force. He later held management and professorial roles with the Human Factors Laboratory at The Ohio State University. More recently he was the President of MindLeaders, an online learning and talent company serving millions of learners.
---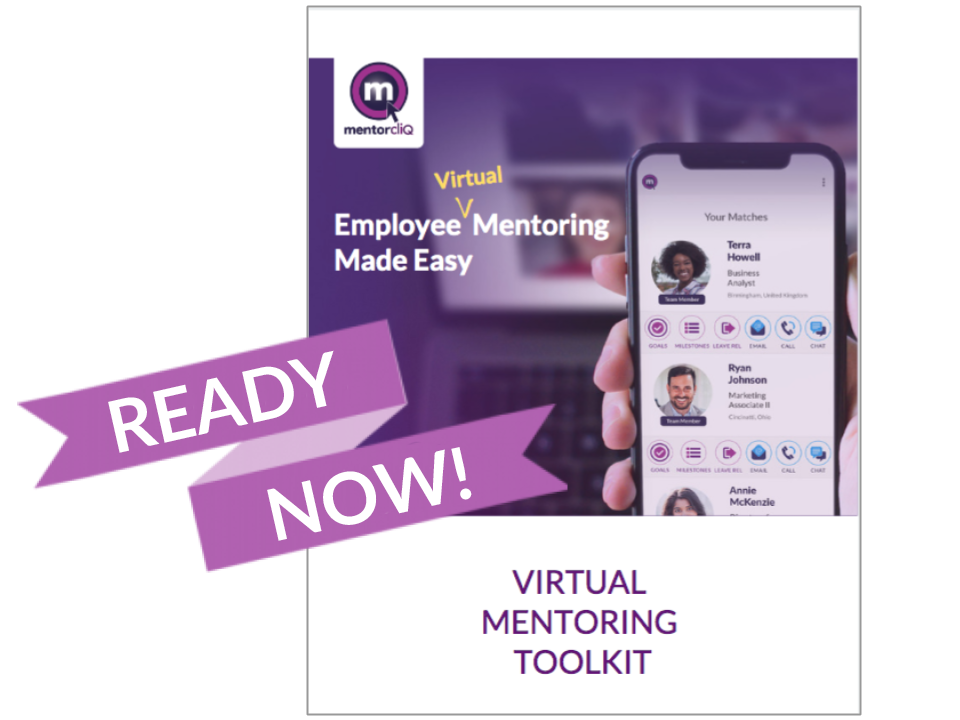 Want to learn more about mentoring programs powered by mentoring software?
Connect with MentorcliQ to see how mentoring programs powered by mentoring software and our framework can impact and improve your employees retention.