Instead of promoting from within, many companies instead choose to hire leaders from the outside. That's not often a great idea. Not only do those external hires typically cost more to hire, but they also tend to perform worse than leaders who were promoted from within for two whole years (according to a Wharton study).
Conversely, promoting from within leads to better results in various ways, including better team cohesion. Of course, those internal promotions really only work if you have an adequate leadership funnel with high potential mentoring programs that effectively prepare new leaders before they're promoted.
Launching a high potential mentoring is multifaceted, but at the outset, there are two things you need to take care of in the short term: clearly defining what "high potential means and creating a clear structure for your future high potential mentoring program.
1. Clearly Define Who Is Considered a High Potential Employee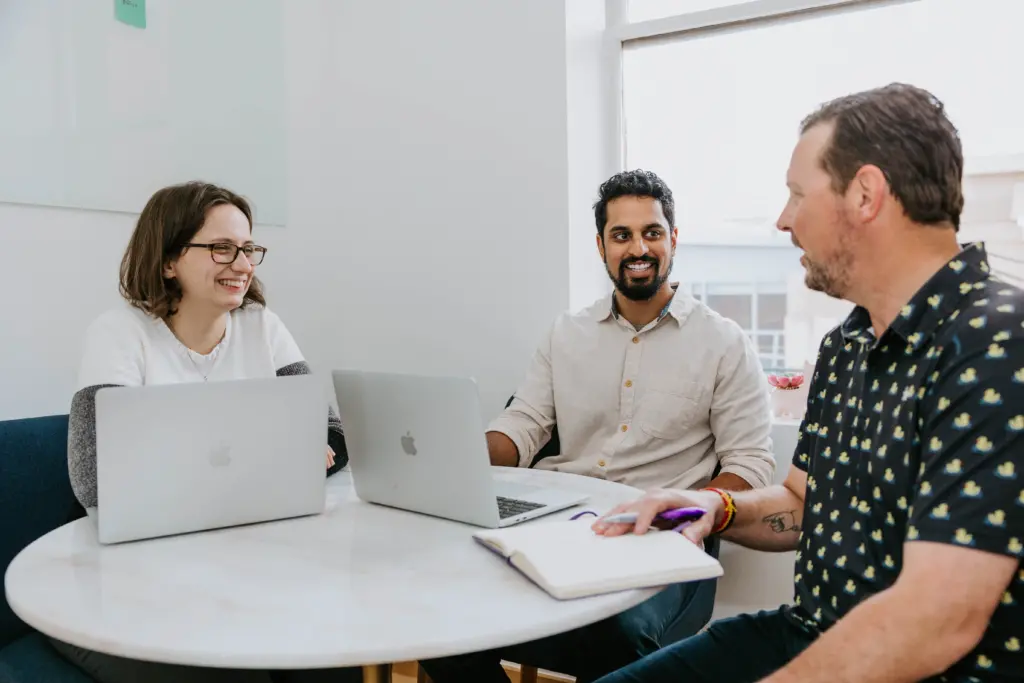 High potential employees are those that have shown the capacity to take on the rigors commonly associated with leadership roles. That definition is intentionally broad because what "high potential" means can and should be adjusted to fit the needs and culture of your organization.
Quite often, managers and leaders will more organically determine who is high potential based on experience. But you should have a more formalized process and rubric, which you use to qualify a team member as having high leadership potential. Doing so reduces the impact of personal biases and creates a better framework around an equitable approach to promotion.
If you need something more specific as far as the type of qualities indicative of high potential employees, consider the following list:
Strong work ethic: Consistently demonstrates commitment, reliability, and diligence.
Leadership abilities: Exhibits potential to lead and influence others effectively.
Adaptability: Quickly adjusts to new situations and challenges.
Problem-solving skills: Excels in finding solutions to complex issues.
Emotional intelligence: Displays empathy, self-awareness, and interpersonal skills.
Innovative thinking: Often comes up with creative ideas and approaches.
Cultural fit: Aligns with the company's values, vision, and culture.
Technical expertise: Possesses specialized skills and knowledge in the field.
Goal-oriented: Sets and pursues ambitious goals, aligned with organizational objectives.
Effective communication: Communicates clearly and persuasively with diverse audiences.
Willingness to learn: Actively seeks opportunities to learn and grow.
Positive attitude: Maintains a constructive and optimistic outlook.
Collaborative spirit: Works well in team settings, fostering unity and productivity.
Proactive approach: Takes initiative and acts without needing direction.
Client focus: Shows strong understanding and focus on meeting client needs and expectations.
You can probably think of a large number of individuals within your organization who check all or most of these boxes.
2. Create a High Potential Mentoring Program Structure
Once you've established a process for identifying high potential employees, your next step will be to create a high potential mentoring program structure. There are several important considerations here, which include (but are not limited to)
Defining objectives: Clearly articulating the goals and desired outcomes of the mentoring program.
Mentor selection: Identifying experienced leaders or external professionals who can guide high potential employees.
Matching process: Creating a method to pair mentors and mentees based on compatibility, needs, and goals.
Training and resources: Providing the necessary training and resources for both mentors and mentees.
Program duration: Setting a timeline for the mentoring relationship, including regular check-ins and evaluations.
Monitoring and evaluation: Implementing a system to track progress, assess effectiveness, and make necessary adjustments.
Confidentiality agreement: Ensuring privacy and trust by establishing guidelines for confidentiality within the mentor-mentee relationship.
DEI Considerations: Ensuring that the program promotes diversity and is inclusive to all potential participants.
Feedback mechanism: Creating a way for mentors, mentees, and other stakeholders to provide feedback on the program.
Alignment with organizational goals: Making sure that the program aligns with the broader business strategies and organizational culture.
Budget and funding: Determining the financial resources required and securing funding for the program.
Technology integration: If applicable, leveraging technology such as mentoring software to facilitate mentor-mentee matching and many other aspects of program management.
Legal and compliance considerations: Ensuring that the program meets all relevant legal and regulatory requirements.
Recognition and reward system: Implementing a system to recognize and reward successful mentor-mentee relationships.
These considerations provide a comprehensive framework to develop a successful high potential mentoring program that fosters growth, development, and alignment with organizational needs and values. This is also only the beginning, especially if you're launching programs for the first time. Your program won't be able to get off the ground easily without executive buy-in.
Mentoring Can Help High Potential Leaders Step Up to the Plate
These days, organizations face significant challenges when it comes to ensuring they have the right people in leadership positions. This is of significant importance because organizations are increasing their global footprint and experiencing structural and technological changes at breakneck speed.
As current senior leaders leave the workplace to retire, smart organizations are already identifying potential leaders and they are using high potential mentoring programs to get them ready to step up!
World Bank has estimated that global trade in goods and services will reach a massive $27 trillion by 2030. This type of business environment is characterized by volatility, complexity, and uncertainty. There is a rapidly growing need for leveraging agile individuals in leadership positions to navigate teams through these continual changes. Identifying high potential employees and then preparing them for these roles can often be the difference between a company that remains competitive and one that fails.
Leadership Pools Are Drying Up
Another escalating challenge to rapid marketplace change is the shortage of qualified leaders to take on critical positions as the current generation leaves the workplace. The emphasis here is on qualified leaders. That point is underscored by two pieces of data:
Harvard Business Review found that the average age people first step into leadership is 30 years old.
Yet the average age managers first get leadership training is 42.
See the problem? This means that many Millennials are sitting in leadership roles but without formal leadership training. They're taking over leadership positions from older generations (Boomers and older Gen X employees). Yet the vast majority of them have not had the requisite leadership training to be as effective as they could or should be.
This impacts Millennials, in particular, but influences every generation in some manner or another. If you're unfamiliar with the generational breakdowns and their current ages, here it is:
Based on current age ranges, this means only the oldest Millennials in that generation are starting to enter into leadership training programs, despite many having been within managerial roles for decades.
Does that mean they've been entirely untrained? Unlikely. What is likely is that they've received informal mentoring from outgoing leaders from Boomer and Gen X generations. The problem with this approach is that, in the meantime, they've possibly been the cause of higher employee turnover.
SHRM found that a profoundly concerning 84% of employees blame bad managers for creating unnecessary stress at work. And Gallup found that 50% of employees quit to get away from bad managers.
This all adds up. When companies wait too long to train their managers, they create a cycle of high stress and high turnover. But that can be more easily avoided by starting the leadership training process early through formalized mentoring for high potential employees.
Set Up Your High Potential Mentoring Program to Help Solve These Issues
Companies recognize the urgency to identify high potential employees for a variety of reasons, including those listed above. However, most initiatives to identify these "Hi-Po" employees fail due to a lack of planning and not offering the correct type of challenges and opportunities for professional growth.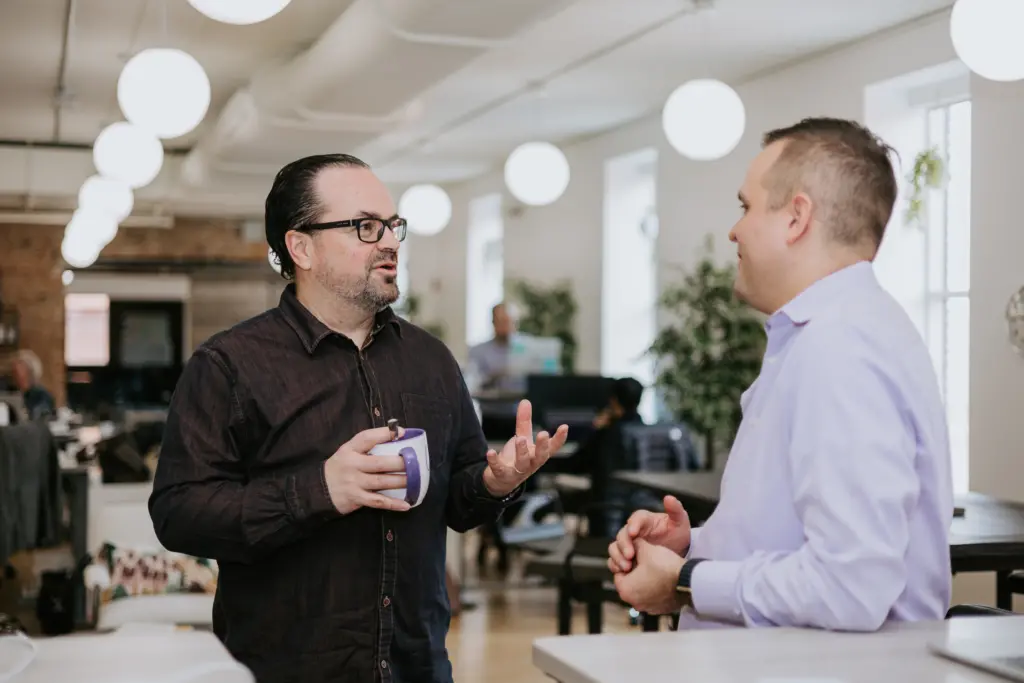 One often-missed opportunity occurs when companies rely solely on Human Resource groups to identify high potential employees. Instead, companies should cultivate a culture where potential is recognized within functional departments and have these "Hi-Po" individuals engage in impactful mentoring relationships earlier in their careers.
Cross-functional programs or peer groups are especially effective at this stage, as this gives the participants an opportunity to gain an appreciation for the organizational strategic goals and to form meaningful connections with co-workers throughout the various departments.
The most effective high potential mentorship programs create an opportunity for identified participants to receive guidance, support, sponsorship, and practice learned skills, resulting in a more robust leadership talent pipeline and increased retention of key talent.
Which High Potential Development Strategies Are Working at Real Companies?
MentorcliQ customers, Fortune 14 Cardinal Health, and global staffing firm Adecco, have created impactful high potential mentorship programs with strong results. Both Cardinal Health and Adecco's success is attributable to the efforts spread across the organization rather than solely the responsibilities of HR.

2,500+
PROGRAM PARTICIPANTS
+38,000
MENTORING HOURS
Cardinal Health has built a multi-layered leadership development program that enables skills development and connection at all levels of the organization, from emerging leaders through executive readiness populations. Cardinal Health's ATD Excellence in Practice Award-Winning high potential mentorship programs create self-sustaining groups, promote diversity & inclusion, and develop leadership competencies.
Planning tips:
Have a team of leaders to help ensure program success, senior leaders as program sponsors,
and individuals to fill program manager and coordinator roles.
Have specific goals set for the program that will meet your business objective.
All successful programs have measurable goals.
Take Action on High Potential Employee Development
Take a page from these two successful programs and look at how high potential mentoring efforts are currently being enacted in your organization. By taking a broader look at what it means to be "high potential," you may find it easy to identify ways to incorporate that mindset throughout the company and find your talent pipeline becoming more robust by the year.
3 tips to elevate your HiPo program and improve employee engagement:
Incorporate meaningful, project-based challenges in which individuals can apply their learning to solve a real-life issue for the organization
Expose participants to senior leadership as well as subject matter experts in their respective fields with structured connection opportunities to build working relationships
Expose participants to all functions of the organization to build a robust contextual vision of the company
Are You Ready to Offer High Potential Mentoring?
Do you want to see how mentoring programs powered by mentoring software can impact and improve your high potential employees? Connect with MentorcliQ to learn more.