Top Employee Mentoring Trends for 2019
by MentorcliQ
MentorcliQ's Top Employee Mentoring Trends for 2019 were featured in FORBES. See the full trends with examples of real organizations that are leveraging mentoring to spark employee engagement and fuel employee development within their company.
Companies Are Creating Mentoring Cultures
Mentoring Is For Companies Of All Sizes
Mobile Mentoring With Apps
Mentoring To Expand D&I with Micro-ERGs
---
1. Companies Are Creating Mentoring Cultures
Most companies start small with 1 program and customers that have been with MentorcliQ for 2+years have an average of 5+ active mentoring programs and are well on their way to creating a mentoring culture! Fortune 500 Cardinal Health is a great example with over 20 programs winning multiple awards and published articles on their mentoring culture.
Creating a culture of mentoring is a three-phase process:

Ad hoc mentoring happening organically.  It's unsupported by leadership and any details on success are largely unknown.
The emergence of formalized mentoring programs that align with specific business goals.
Evolution to an informal mentoring culture where people move within and between explicit mentoring programs; the relationships are still supported by technology and management but are more self-directed.
---
2. Mentoring IS FOR COMPANIES OF ALL SIZES
Mentoring is not just for enterprise companies, it's for companies of any size! MentorcliQ customers range from several hundred employees to tens of thousands of employees. No matter the company size, employees have an expectation of what they think their employer should invest to support their career development. This is partly driven by millennials and partly driven by a more distributed workforce in many companies and partly driven by the advent of things like a mentor apps to solve such things.
---
3. Mobile Mentoring with Apps
| | |
| --- | --- |
| | One reason Mobile Mentoring is in high demand is because it's a great way to focus these relationship communications. Employees are inundated with hundreds of emails daily and apps provide a way to organize and synthesize an experience like mentoring for employees, much like Slack does. MentorcliQ has seen a 30%+ increase in mobile and tablet usage in the last two years and this will continue to increase in 2019 and beyond. To deliver a better mobile experience for users MentorcliQ launched a new Mentoring App for IOS and Android in 2018. |
---
Companies have historically had big ERGs (Employee Resource Groups) for Diversity & Inclusion initiatives. These groups are focused on traditionally under-represented groups like a Latino Network for example. However, we've been seeing a trend of micro-ERGs emerging. This is more focused around a particular affinity, or shared experiences. A common one is Veteran's Network. MentorcliQ is also seeing companies go all the way down to the local level and help employees create support networks like "New Dads of New York" or "Women in Tech in D.C.", etc.
MentorcliQ added a new feature in 2018, called Affinity Circles, which allows employees to create their own groups, and invite others to events both virtual and in-person. This is allowing companies to support an informal support culture almost like Meet-up does, but within the workplace. Companies are seeing the benefits of these ERGs and making them more easily accessible to their employees with our mentoring software. Customer Bacardi has won a Brandon Hall Award and has been features in Psychology Today for their Women in Leadership Mentoring Program.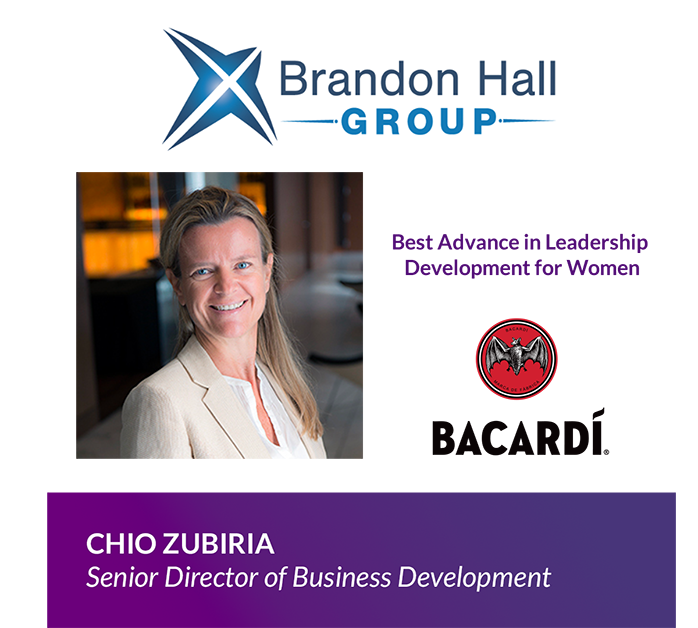 Want to learn more about employee mentoring?
If you want to see how mentoring programs powered by mentoring software can increase employee engagement, connect with us to learn more.