Few of us have the time or energy to reinvent the wheel. The same applies to mentoring, which is far more complex (although perhaps no less important) than a wheel. Instead of reinventing mentoring, look to inspiration from success stories and strategies. By reading, analyzing, and emulating different mentorship examples, you can jump-start your mentoring programs or mentoring relationships, increasing the chance those programs or relationships will succeed.
This guide offers a closer look into some highly visible examples of successful mentoring. You'll also learn the key points from these examples when developing your own mentoring program.
Qualities of Effective Mentoring Programs
Identifying the best qualities of a successful mentoring program enables you to learn from examples and to adapt them to your own needs. Sticking with the "don't reinvent the wheel" concept here, think about what goes into an effective mentoring program:
Clearly defined structure and goals
A strategy and plan for advertising programs and building participant rosters
Training materials and resources for mentors and mentees
A dedicated pool of mentors and mentees
A matching methodology or philosophy
A matching strategy and/or tools to automate matching
Tools or methods for measuring program success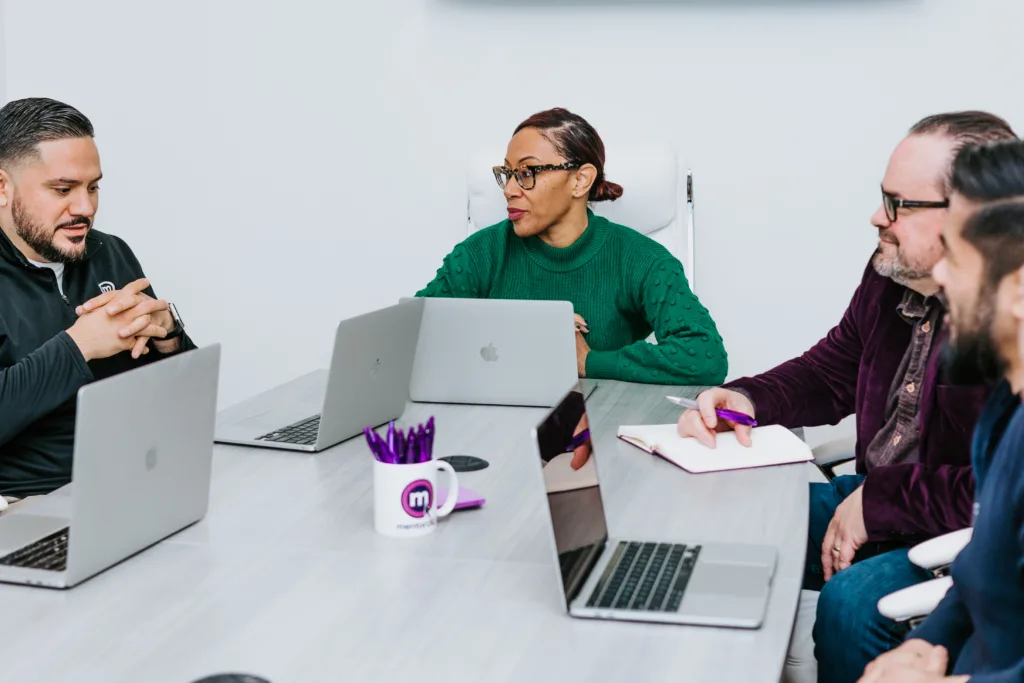 And that doesn't include all of the different considerations for effective mentor and mentee relationships. If you're looking for more on effective relationship-building within mentoring programs, check out our post on 5 Steps to Build a Successful Mentor Relationship.
Not all mentoring relationships or mentoring programs are created equally. While 92% of Fortune 500 companies now offering mentoring programs, that doesn't mean that the type of programs they offer or the quality of those programs are the same, either. And every relationship and every program will have a unique flavor, even if the same basic concepts and strategies are used to build those programs and relationships.
Beyond the above, there are some less technical aspects you'll need to consider when launching and growing mentoring programs or building better mentoring relationships.
1. Trust
Trust is a crucial part of a successful mentorship program. The quality of trust is exemplified by the examples of successful mentoring relationships we will discuss later on. Without trust between the mentor and mentee, the program is doomed to fail.
Trust is something that develops out of the mutual respect and admiration that the mentor and mentee have for each other. An example of a good mentoring relationship is when you trust your mentor to provide advice during tough situations and those pivotal decisions impacting your career.
💡 HOT TIP: Build trust with mentoring agreements.
2. Direct and honest mentoring
One of the best examples of a successful mentoring relationship is the ability to provide direct and honest feedback in an empathic way. If a mentor cannot provide honest feedback, they are not doing an effective job as a mentor.
💡 HOT TIP: Check out our Mentoring Soundbites video on how to measure mentoring program success. Like and subscribe to get updated when new videos post every week on Wednesdays at 8 AM EST.
Honesty is crucial if you wish to succeed in the mentoring program.
Outside of the mentoring relationship, mentoring participants also need space to provide direct and honest feedback on whether their relationships and the program are working. Sending surveys regularly will allow you to gain valuable insights into how satisfied mentors and mentees feel with their pairing and provide feedback data on the success (or lack thereof) of the program as a whole.
3. High expectations
Having high expectations is not necessarily a bad thing. It's a crucial element for successful mentoring programs and relationships. When program administrators, mentors, and mentees take the relationship seriously, the engagements become more outcome-driven.
As a result, they expect you to deliver your best effort to ensure the success of your mentorship program. Make an effort to live up to that expectation, as it can make all the difference in achieving your career goals.
Good mentors ensure that these expectations are realistic enough so that the mentoring program does not end up affecting the mentee's mental health in the long run.
💡HOT TIP: Structure your mentoring program around SMART goals and mentoring relationships around REAL goals.
4. Leave room for vulnerability
While mentors are equipped with the knowledge, leadership skills, and experience, it's also important to leave room for vulnerability. The best examples of successful mentoring are ones where it's clear that program administrators and mentors have taken vulnerability into account and built that sensibility into the program structure.
Recognize that both mentors and mentees bring something to the table. It's not just the mentee that learns in the process; the mentor also has quite a lot to learn from the experience.
💡 Need further insights? Explore our post on the benefits of mentoring for both mentors and mentees.
Learning can happen in two ways in a successful mentorship example. It is not just a one-way street. Possessing this skill is what separates great mentors from good ones.
5. Support system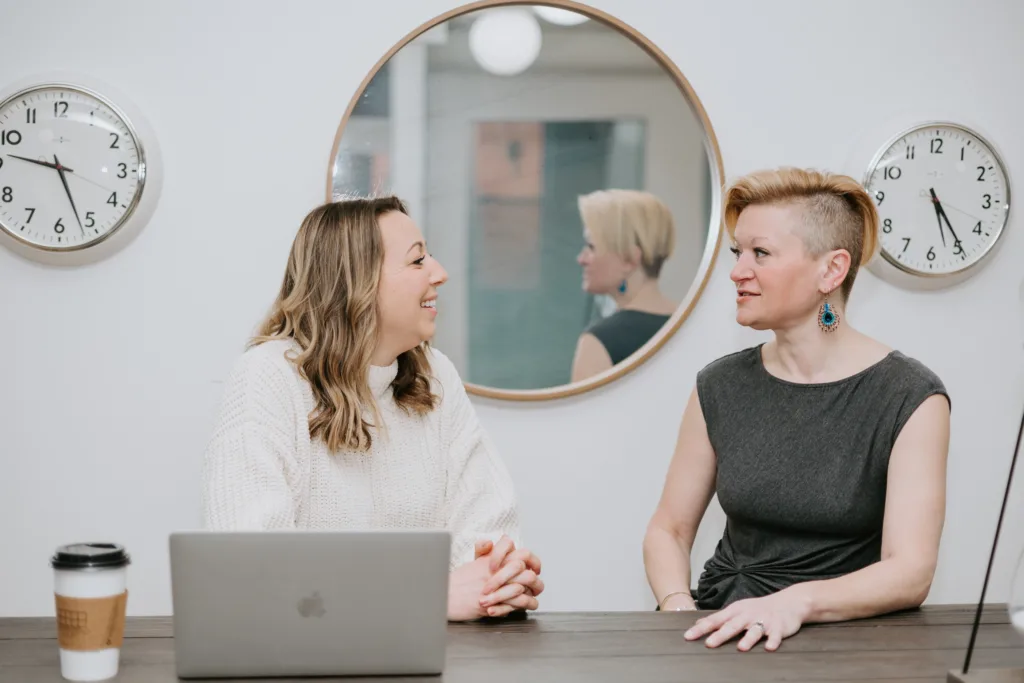 Emotional support is a common theme across inspirational and replicable mentoring examples. Mentors should be trained on how to provide that support. That means the program administrator must offer the training necessary to ensure mentors can handle potentially tricky and emotionally charged conversations with their mentees.
Mentors are supposed to have the wisdom
(not just knowledge) that is necessary to offer insights and guidance to mentees. Furthering one's long-term goals or career goals can be emotionally difficult. Mentees should know how to handle that situation if and when it arises.
Without this guidance, it's easy for the mentee to get overwhelmed when challenges arise in their career. It is also these qualities that distinguish good mentors from other mentors.
HOT TIP: Companies that use MentorcliQ's mentoring software have access to advanced tools for launching, matching, managing, and scaling programs and a full suite of training resources through our exclusive MentorLab and InclusionLab modules and our mentoring community, MentorCom.
Examples of Mentoring Goals
Goal setting is one of the crucial elements of successful mentoring programs. Whether you're an administrator or a mentoring program participant, establishing goals at the start of the program is important to achieving them
If you don't know how to start identifying your mentoring goals, you can use the mentoring goals examples that are listed just below.
But first off, what are mentorship goals?
Mentorship goals can be short- or long-term goals that the mentee has established as an end for the mentorship program. It can be to acquire leadership skills or align with your career goals. The initial mentoring sessions should focus on identifying these goals as they will help guide your mentoring relationship.
You can start with big mentorship goals (long-term goals) and then break them down into mini-goals that are easier to accomplish. Below is a list of common mentoring goals examples you can apply to your specific situation.
Let's break it down to two types of mentoring goals: one for the mentor and the other for the mentee. While it might seem that mentorship only benefits the mentee, the mentor has a lot to gain from this experience, too.
Example Goals for Mentors:
Grow and expand their leadership skills
Establish a reputation as a mentor or advisor
Improve their communication skills
Foster emotional intelligence
Expand their knowledge base on the specific industry
Attain new perspectives and learning in their careers
Support younger employees in their career goals
Example Goals for Mentees:
Gain the skills and knowledge that facilitate their professional development
Develop the right mindset and attitude to facilitate personal development
Develop hard and soft skills for the leadership role, such as problem-solving skills
Guidance on planning or mapping out their careers
Develop vital skills, especially for those seeking leadership roles in the future
Networking benefits
Gain visibility to be qualified for future promotions
Immerse in the workplace culture
Program Administrator Goals:
Develop and implement mentoring programs aligned with organizational goals
Recruit and match mentors and mentees
Provide training and resources for mentors and mentees
Establish and maintain communication channels within the program
Evaluate mentoring program effectiveness and make changes as needed
Foster a supportive, DEI-focused mentoring community
Build relationships with program stakeholders and executive leaders
Establish metrics for success and track program outcomes
Continuously seek feedback from participants to identify areas for improvement
How many mentorship goals should you aim for?
As with most things in life, it depends. There are no hard and fast rules for goal setting, and it differs across programs, mentoring relationships, departments, and organizations. Both the mentor and mentee can set their own goals. In successful mentoring relationships, however, both the mentor and mentee believe the latter is making progress, and not feeling disappointed and overwhelmed.
How to Set Your Mentoring Program Goals
As said earlier, every successful mentoring relationship needs to have measurable goals. This, of course, doesn't mean you need to fill a spreadsheet with data. Qualitative-measured goals are just as good. The idea of having measurable goals is for you and your mentor to have an easier time tracking your growth.
To set your goals, your goals must be R.E.A.L.:
Relevant
Experimental
Aspirational
Learning-based
The key to achieving all the goals you have set is to make them realistic in the first place within the timeframe of your mentoring relationship.
How exactly do you do that? Here are some tips:
Have a vision statement
Bill Gates's vision statement when he founded Microsoft was simple yet realistic and beautiful:
"A microcomputer on every desk and in every home running Microsoft software."
It was ambitious, yes, but it made the goals a lot clearer. He provided the world with a glimpse of this vision of the future. At the time, average people have very little use of computers. Fast forward to today. It is an essential tool, even if many of us now us Apple products (sorry, Bill!).
This is the power of having a good vision statement. Short, simple, and concise statements like this allow people to see what the future can look like should they succeed in their goals.
Mentors and mentees can work together to come up with their vision statement. Again, this statement should be aspirational yet realistic.
Define your strategy
Since you have a good idea of what you want to achieve from the mentorship, it is time to plan the actionable steps to reach your goals. Start by defining your overall strategy. If the purpose of the mentoring program is to foster leadership skills for high-potential employees, the strategy could include the following:
Assist mentee's transition from being one of the promising junior employees to leadership roles
Learn and hone communication skills for leadership
Improve time management skills
As soon as the mentor and mentee align with the strategy you have in mind for your mentoring program, you can plan for specific goals, such as "taking a leadership management course." Small short-term goals like this equip the mentee with the right tools to focus on growing in tangible ways that are aligned with their own personal or professional needs and the organization's needs.
Examples of Successful and Influential Mentoring Relationships
What makes a successful mentor-mentee relationship? It all starts with the right program design and goals. From there, effective matching and mentor training can lead to incredible results.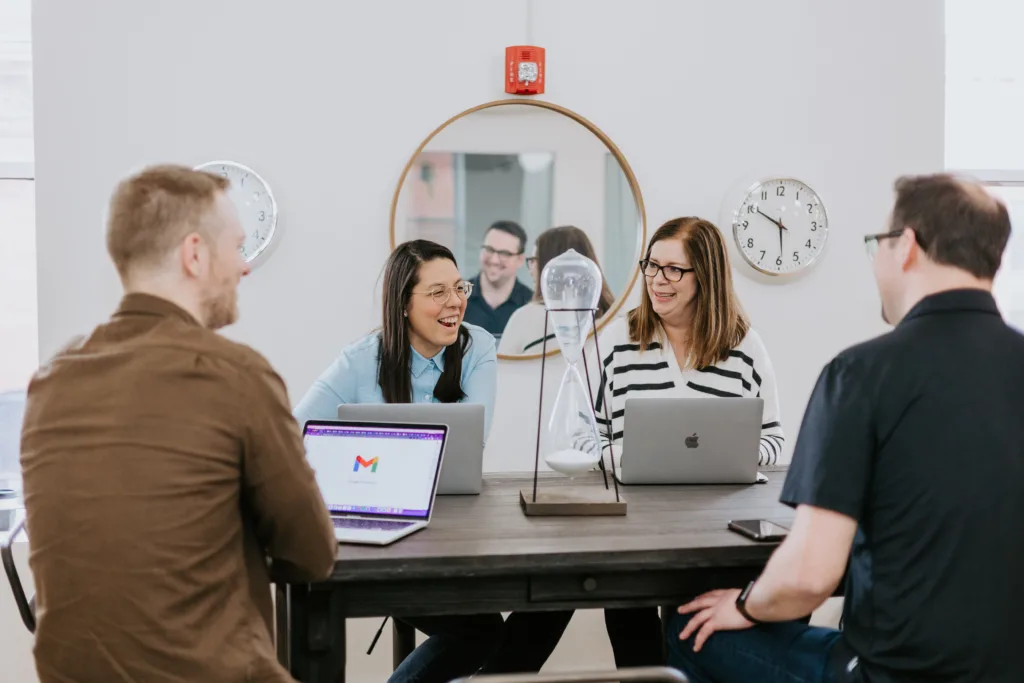 Just take a look at one of our favorite mentoring stories from MentorcliQ customer Bacardi. (Yes, THAT Bacardi!)
If you want to make your mentoring relationship thrive and achieve the mentorship goals above, you must invest in learning about the best mentoring examples so that you can incorporate them into your mentoring relationship.
Sometimes, it's not just examples of successful programs that you can learn from. Often, successful mentoring relationships can be a clue to how you can shape programs for success.
These influential people are the best examples that you need the right mentor to provide guidance if you want to elevate your career and develop the necessary skills to gain success.
Steve Jobs and Mark Zuckerberg
Steve Jobs and Mark Zuckerberg had one of the most influential mentoring relationships in history. Prior to his death in 2011, Steve Jobs revealed in his biography that he served as a mentor for Mark Zuckerberg.
This mentoring relationship is built on mutual admiration and respect. They recognized that they were making a difference in the world through the work they provided for their respective companies. The exchange of knowledge between two innovators from different generations resulted in respective learning that enabled their companies to experience longevity.
Oprah Winfrey and Maya Angelou
Another influential mentoring relationship example is that of Oprah Winfrey and Maya Angelou. Before Oprah became well-known today, she was under the tutelage of Maya Angelou in the 1970s. Oprah credits Maya Angelou as her most influential mentor. Angelou taught her the value of building relationships and trust as critical to personal and professional success.
Despite being born into poverty, Oprah Winfrey used her drive and determination, as well as the learnings from her mentor Maya Angelou, to become one of the most influential people in the world.
Warren Buffet and Bill Gates
Before Bill Gates became known once as the richest man in the world, he was under the mentoring guidance of Warren Buffet. According to Bill Gates, being the mentee of Warren Buffet taught him how to manage his time and prioritize the people around him. He also credited Buffet as critical to his philanthropy work as Buffet reminded him to do more things that impact society.
Therefore, Bill Gates and Warren Buffett are more than just successful and wealthy businessmen. They both use their influence to address major world problems like disease and poverty.
Gordon Ramsay and Guy Savoy
Gordon Ramsay is an inarguably world-renowned chef. But before he became world-renowned, he credits Guy Savoy as one of the most influential mentors in his career, especially when he was still studying culinary arts.
Guy Savoy is a French culinary master who trained a young Gordon Ramsay, especially regarding the latter's cooking and management style.
Steven Spielberg and JJ Abrams
JJ Abrams looked up to Steven Spielberg at a young age. When he had the opportunity to work with Spielberg, Abrams made an impression on the former in terms of his work ethic and creativity.
As a result, Spielberg served as his mentor during the early days of Abrams' directing journey. This mentoring relationship not only benefited Abrams' meteoric rise in his career but also resulted in some of the best movies of this generation.
Lady Gaga and Elton John
Mentoring is not just about business ideas and knowledge. It can also come in the form of emotional support. That is the dynamic of the relationship between Lady Gaga and Elton John.
According to Lady Gaga, Elton John helped her recover from past trauma and focus on her artistry instead of allowing that trauma to limit her growth.
Barack Obama and Michelle Robinson
Before they got married, Barack Obama and Michelle Robinson (Obama) were co-workers. Barack Obama credited his future wife as his mentor, citing how her guidance was critical in steering his career in the right direction.
Her support for him and constant desire to push him to aspire to be better is what enabled him to meet his aspirations in his career.
Yves Saint Laurent and Christian Dior
Nowadays, Yves Saint Laurent and Christian Dior are known as two of the most successful fashion houses in the world. But before Yves Saint Laurent became an haute couture designer, she was mentored by fashion legend Christian Dior. Yves Saint Laurent was introduced to Christian Dior by the editor of French Vogue in Paris.
Since then, the two worked together closely, wherein Saint Laurent learned about the basics of art from Dior. It was when Saint Laurent was designated as the designer of Dior (at the age of 21) that he launched his career.
Henry David Thoreau and Ralph Waldo Emerson
Henry David Thoreau is one of the most influential poets and transcendentalist writers. He was mentored by Ralph Waldo Emerson, the leader of the transcendentalist movement and a well-known essayist.
After graduating from Harvard University, Thoreau was inspired by the writings of Emerson. He cited that it was Emerson's writings and worldviews that influenced his writing style.
How to Incorporate the Mentorship Examples into Programs and Relationships
There's a big gap between knowing and doing. Knowing what some of the best examples of successful relationships between mentor and mentee look like is a start. Applying that will take some time, effort, and strategy on your part.
Keep in mind that every form of mentoring is unique. Do your mentors and mentees need a relationship that's more relational, like Thoreau and Walden, or more application-based, like that of Buffet and Gates?
Once you understand the type of relationships that make the most sense for your programs, you can start building out the structure of what those programs will look like. Looking at the examples of mentoring goals and mentor and mentee relationships above, you can identify key characteristics that steer your programs in the right direction.
Speaking of the right directions: If you're building a new program, your next step is to prove mentoring has value. Check out our mentoring stats page to get those hard-hitting facts that will wow executive leaders.