Are you in the process of planning your next mentoring session? Whether you are a mentor or a mentee, take the time to identify and incorporate the best mentoring topics that result in more fruitful sessions and mentee growth.
Wondering why it's best to take a topical approach? Assuming you and your mentee have been effectively matched, meetings structured around mentoring topics create clear direction and make it far easier to establish and follow meeting agendas. Mentoring topics that serve the needs or interests of your mentee should be on the agenda each session, which may include areas such as setting career goals.
In this guide, you will learn how to choose the best topics to discuss so that you can see positive and productive results over time.
Importance of Choosing the Right Topics to Discuss in Mentoring
In previous blogs, we've already established the value of a mentoring program for any organization, as well as for those involved. Mentoring programs are not only a go-to practice among the vast majority of Fortune 500 companies, but they're also revenue drivers. Companies that use MentorcliQ's mentoring software see an average 50% reduction in turnover among mentoring program participants, resulting in millions in savings for enterprise businesses that go all-in on mentoring.
As many of our clients have found, however, that kind of success only occurs when the programs are effectively run and when mentors are prepared to take on the role.
Are you offering training to mentors? Not only does training produce more successful results in mentoring relationships, but it's also a key strategy for attracting more mentors. Check out this Mentoring Soundbites video to learn more.
Identifying the right topics for your mentoring session is crucial because you can dive deeper into specific topics of concern for the mentor and the mentee. While the needs of a mentee will differ, you can target their specific concerns by choosing the right theme for discussion. Asking the right questions can bring about these benefits:
It allows the mentors and mentees to be on the same page
It allows the mentees to make effective progress toward short- and long-term goals by probing into those important issues
It promotes good communication and achieves a smooth flow of the discussion
It helps the mentors and mentees to establish a good relationship
The above benefits are not guaranteed. Choosing the right topic to discuss is only the start. It is about how you use those topics to facilitate the mentee's progress and identify areas of development that truly matter.
Best Discussion Topics in a Mentoring Session
Consider how mentoring topics and questions asked during each session are driving the mentoring relationship. The topic in focus during each session can differ widely based on the needs of the mentee (and the mentor, since mentors also benefit from mentoring relationships!).
The topics outlined below should give you ideas on where to start your discussion for the mentorship program. If you're a mentee, consider which of these topics are aligned with your current mentoring goals. If you're a mentor or program administrator, think about how these topics fit into the structure of your mentoring programs and the aligned business objectives you have for those programs.
Career path topics
In its 2022 Career Optimism Index, the University of Phoenix found that 40% of workers believe the global pandemic sent their careers off course. Compounded with a struggling economy in 2022, many workers now see clear career pathing as an essential offering from their employers.
The career path topics are a good option for giving and receiving constructive feedback about future career potential. A mentor's opinion and insights matter significantly, especially if the mentee and mentor are in similar functions.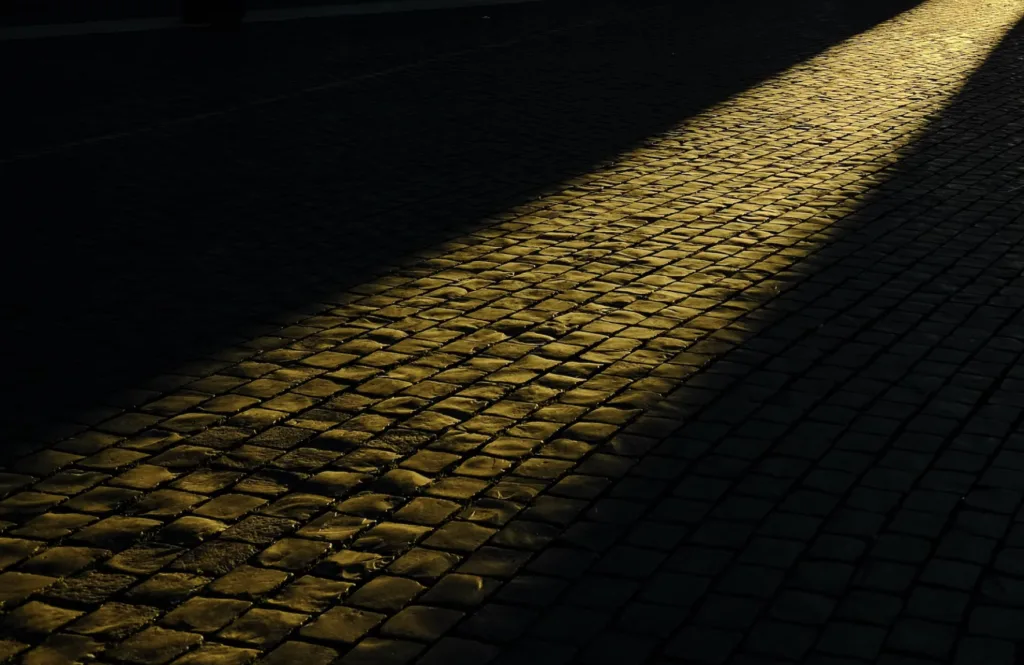 Because mentors are typically (but not always) the senior in the relationship, their success serves as an effective model for what's possible. This allows for real and practical insights, such as:
Skills needed to reach career goals
Experiences that may be necessary for promotion
Networking insights
Realistic career pathing timelines
Mentors and mentees should avoid focusing too much on replicating career pathways. While insights can be drawn from this, there's usually no single route to getting to the same location. Instead, focus on the big idea lessons learned along the way, including what worked and what didn't.
It is also ideal that you ask them to engage in useful and practical activities such as job shadowing or to review your resume so they can suggest improvements to it. You are free to make your own career choices but their insights can help in making informed decisions.
Did someone say activities? Combine these mentoring activities with your mentoring topics to get a real *chef's kiss* 🤌 experience with your mentoring programs.
Leadership topics
When leadership is in focus for the mentee, centering conversations around leadership skills is a given. This is a fairly broad topic, with many different avenues to explore. It almost feels impossible to stress enough how important leadership training is. When 82% of workers would consider quitting because of a bad manager, you know leadership training can be a primary component in reducing turnover.
Understandably, not all mentors are leaders. Many may be actively looking for more leadership positions themselves. Nevertheless, when the mentor-mentee relationship is between someone in a senior-level position (as the mentor) and someone in a junior-level position (as the mentee), there's still value in discussing leadership qualities and capabilities.
Outside of that is the obvious: Creating and supporting mentoring programs for High Potentials and Developing Leaders. These types of programs will be laser-focused on leadership development topics, alongside other topics that may be critical for mentees within those programs.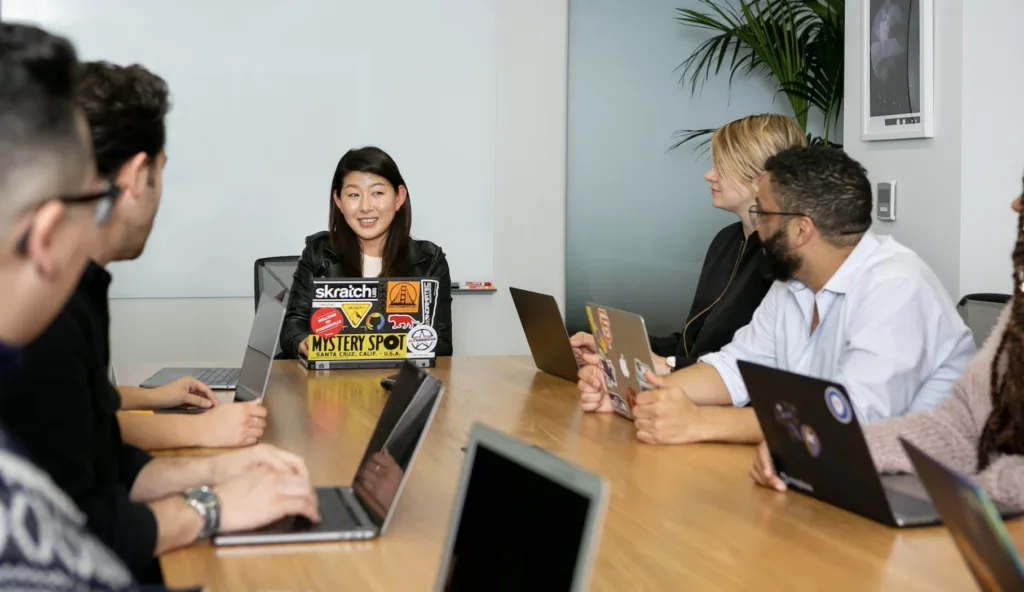 Take advantage of these mentoring sessions to offer or acquire insight and skills that the organization needs, and that match the mentee's skills or experience gap.
If assuming leadership positions is part the end goal of the mentoring relationship, mentoring pairs may want to consider these additional subtopics:
How to transition from being an employee to a manager or a team leader
How to communicate effectively as a leader
The difference between leading and managing
How to deliver feedback in a constructive manner
How to manage conflict within the team and come up with creative solutions that benefit the team
Skill-Related Topics
One of the best discussion topics for a mentoring session is focused on skill building. Mentors are skilled individuals and they excel at specific areas. Use this opportunity to build your career and position it for growth by asking skill-related topics to discuss.
When asking questions about this subject, focus on skills that you want to develop in yourself to advance your career. You can also ask about new skills that you wish to develop if it helps to better your career. Solicit quick tips from your mentor about specific skills such as public speaking skills, project management skills, communication skills, and other relevant skill areas.
Company-Related Topics
If both the mentor and mentee belong to the same company, you can delve into company-related topics. There are several potential topics to discuss here, such as your company culture, seeking constructive feedback from the mentor about your work performance, tips to increase employee engagement, workplace problems, and so on.
Both the mentor and mentee can learn about this particular topic since you can evaluate your own performance and obtain feedback from each other. You can answer questions from your mentor as much as you try to seek your mentor's feedback.
Short- and long-term goals topics
A mentoring program is also the right avenue for mentees to discuss their short- and long-term goals. In fact, this is one of the most common topics that mentees and mentors often discuss, aside from questions on job opportunities and career choices.
This area is a great place to discuss mentees' ambitions and the various types of growth opportunities they seek or that are available within the organization. Mentees will need to be vulnerable to really get the most out of this topic and open up as much as they can to gain a new perspective from their mentor about risk-taking, individual development plans, and long-term strategic career planning.
Here are a few ideas on what to discuss:
How to I achieve goals in the next six months.
How to measure success
How to identify roadblocks to success
How do make and meet timelines
Situational Advice Topics
Some mentoring sessions may require a situation approach. Mentees may need to get insights into how their mentor handled specific situations in work or life. Mentors will likely want to encourage mentees to think strategically about how to respond in their own way, but sharing advice and insight on similar situations can help drive the conversation forward to lead to interesting and effective results.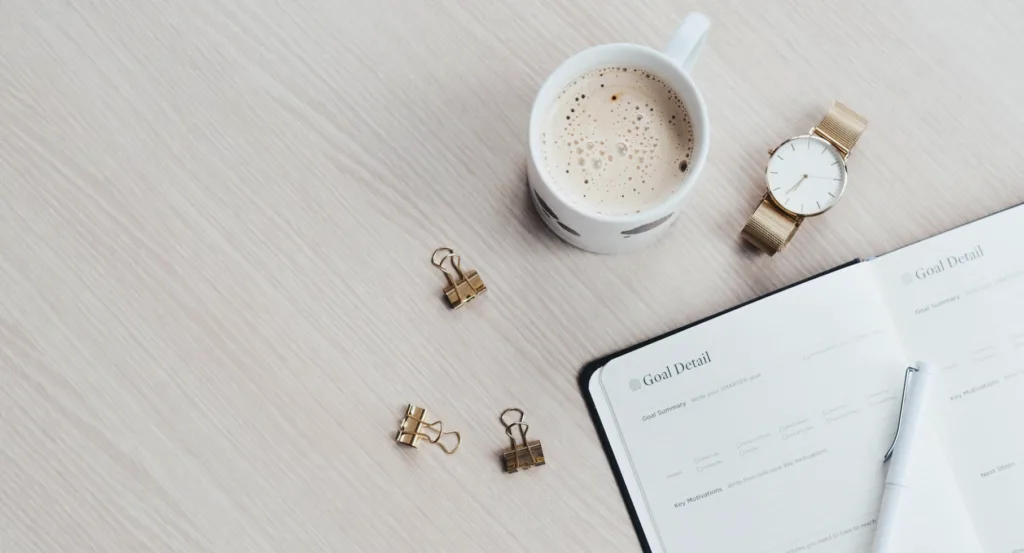 Not all mentoring should be situational. In fact, it's best if your mentoring relationships are as structured and pre-planned as possible. This is why group mentoring programs are so effective, as well, as they give mentees both peers and experienced mentors to bounce ideas off of.
There are a few mentoring topics mentors and mentees can discuss where recent situations create an immediate mentoring need, such as the following:
How do you react when you are involved in workplace problems or conflicts?
How do you achieve work-life balance?
How do you ask for a pay raise?
How do you achieve self-awareness and make self-improvements?
What is your definition of job satisfaction?
How do you meet key influencers in your dream industry?
This list is far from exhaustive. The key is to be amenable to going "off script" when it's needed.
Feedback Topics
Feedback is crucial in mentoring relationships and career success. It's also something most people want more of, as 53% of workers expressed a desire for more feedback from their managers on how they're performing in their roles. It's simple, really: We have a hard time gauging our own progress without outside input. And while silence can sometimes feel like a "keep up the good work!" is implied from a mentor's perspective, it may feel like the opposite for mentees who experience consistent self-doubt and anxiety.
Considering this, make sure regular feedback is consistently one of the mentoring topics you come back to. You may even want to make reflection and feedback a regular part of every meeting as it provides more opportunities for actionable growth.
A good mentor will deliver feedback that is accurate, honest, and relevant. They are not afraid to be blunt, especially if there are many areas that require improvement. Seeing mentees grow in their roles and achieve their desired goals is the hallmark of a good mentor. When feedback is both accepted and implemented without conflict, it's a clear sign of a healthy mentoring relationship.
A few questions mentees can ask relating to these discussion topics are:
Is my progress going in the right direction?
What else can I do to improve and achieve my goals?
How can I improve on my weaknesses?
How did I improve from last week's meeting?
Are there any changes that you would like to see in me?
Am I ready to take on a bigger role in my company?
A good mentoring program requires mentees and mentors to be honest with each other. Asking these feedback questions will help you to get the answer that you need to hear so you can make improvements where necessary.
Strategies to Maximize Your Mentoring Topics
The top-level mentoring topics to discuss are only one part of what makes good mentoring relationships and effective mentoring programs. The issue comes down to how you use these topics. Ask yourself this:
Am I simply marking these topics off a list, or am I serious about incorporating them into my mentoring relationship and putting gained insights into practice?
The evidence for whether mentoring pairs are really doing the hard work will show in the measurable and business-aligned results. Which, of course, you'll have no way of measuring unless you're using mentoring software with ROI-driven data tools and built-in data reporting capabilities.
What does that kind of robust data reporting look like? Book a demo and find out!