Mentoring vs coaching is a commonly-asked question, and understandably so. Mentoring and coaching are incredibly similar concepts. They are often (but not always) 1:1 relationships between a learner (or mentee or coachee) and an individual (mentor or coach) with greater experience in either how to acquire or refine skills or in specific concepts or skills that the learner hopes to acquire. But when you whittle down the details, the mentor vs. coach comparison is less about "how are these different" and more about "which learning style does my organization need right now?"
Instead of being in direct opposition, what you'll find is that mentoring and coaching are often complementary roles that can at times be filled either by the same people or by different people. It all depends on how you structure the relationships and the desired outcome of those relationships.
Before you create an employee development program or begin establishing an official training relationship, it's important to understand what mentoring and coaching are, how they differ, and when each type of role is valuable.
Mentoring Definition
Depending on the dictionary you check, a mentor could be "a trusted counselor or guide." Some dictionaries will add "teacher" to the definition, although we don't think this is entirely accurate to describe the way mentoring works in practice.
Mentoring is far more involved than that. It's a development-focused relationship where the mentor shares specific knowledge, experiences, and skills to help the mentee gain insights, achieve development goals, and overcome barriers to their professional and personal development.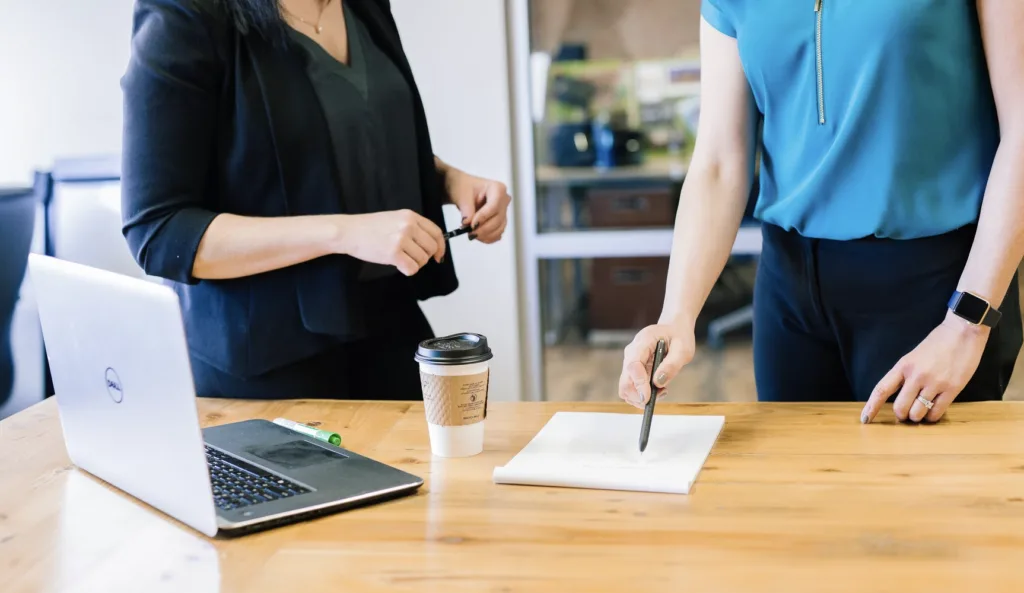 Often, the mentor is someone who is in a senior-level position, but that's not always the case. Because mentoring is specifically focused on learning from the experience of others, and skill and knowledge transfer, structures such as reverse mentoring allow for unique mentoring relationships to occur.
Coaching Definition
In a corporate or business setting, a coach is typically an individual who has a specific skill set or training in coaching and uses it to help create "guardrails" that guide the learners (or coachees) toward reaching their goals. The coach may or may not have personal experience in the subject or skill the learner desires, and is not expected to lean into past experience to help move learners along the path toward their learning goals.
Note that this differs from how coaching is often perceived. Coaching is popularly viewed through a sports lens, which is understandable. Most of us are familiar with coaches yelling at players from the sidelines, helping teams make plays, or planning strategies for players. However, sports coaching and enterprise coaching are not the same things.
Mentoring vs Coaching: What the Experts Say
In her book, Mentoring Programs That Work, talent development specialist and MentorcliQ Chief Diversity Officer, Jenn Labin, breaks down some additional differences between these two concepts. Writing in the book's introduction, Labin explains that it is incredibly important to ensure that programs are designed with the desired outcomes in mind (and to ensure that those outcomes are met and are measurable).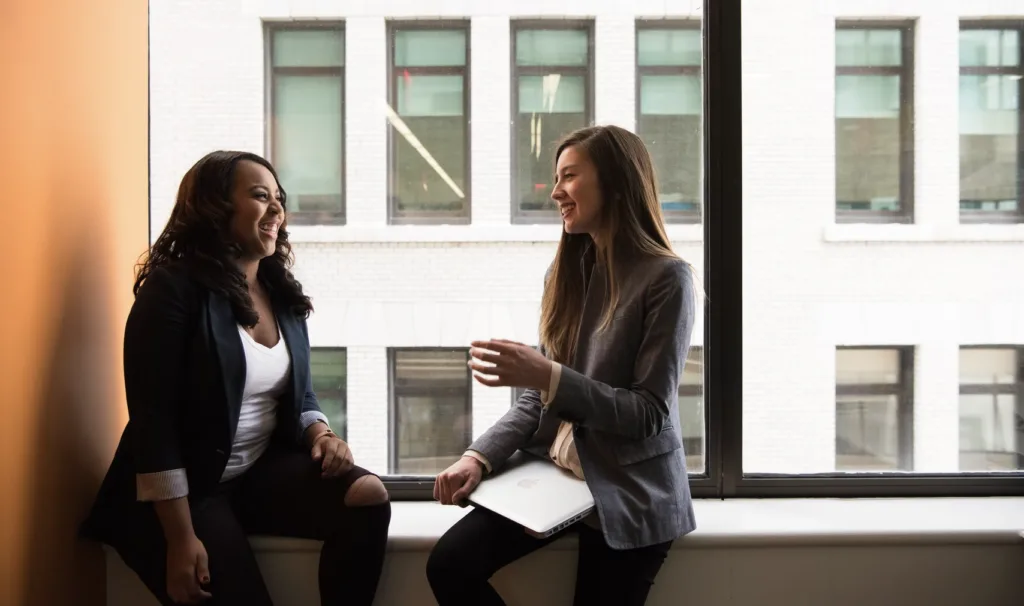 That outcome will ultimately influence whether one uses a "coaching" or "mentoring" framework, and the terminology you ultimately use to describe the nature of your development program relationships.
Labin delivers several pointed definitions that may help:
Mentor: A more experienced individual providing some amount of guidance and support to another individual.
Mentoring: The relationship between at least one learner and at least one mentor.
Coaching: A skill set used to help a learner grow and develop. It usually involves active listening and asking guided questions to encourage the learner to come up with solutions to issues.
In effect, you can coach without mentoring, and you can mentor without coaching, but for the best results, an enterprise employee development program may need to have both. Again, whether the mentors and coaches are the same people, and whether the coaching and mentoring occur concurrently depends on how you structure your organization's talent development program.
How Are Coaching and Mentoring Different?
Mentoring and coaching are both learner-centric training methods. Instead of being polar opposites, coaching and mentoring can be seen as subsets that fall under a broader employee development umbrella. That said, there are some ways you can distinguish between the two.
Enterprise Coaching
In a coaching relationship, the coach is focused distinctly on enabling the learner through the learner's and coach's questions on the subject. The coach will establish and ask questions that help guide the learner in the right direction. During that relationship, the coach is not expected to make their past experience a central part of the engagement at any point. In fact, it's common for coaches to spend very little if any "airtime" on their own experiences with the subject matter.
Enterprise Mentoring
In mentoring relationships, mentors lean heavily into their career or life experiences and make those past experiences a central part of the engagement. Depending on the type of mentoring program and matching method, in fact, mentees may choose or be matched with their mentor specifically because that individual has a set of skills or experiences that the mentee wants or needs to learn.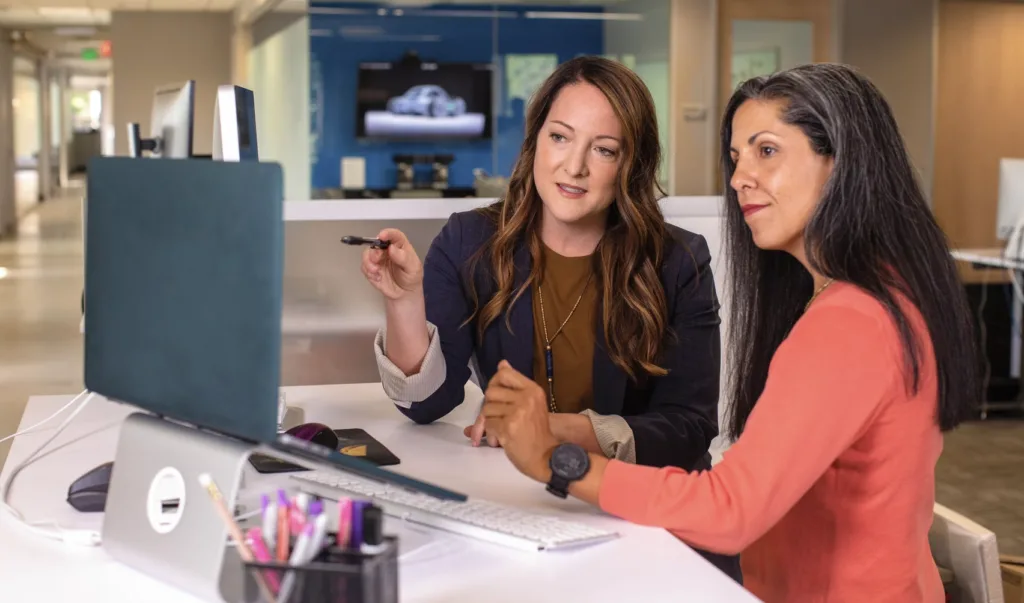 In that way, mentor/mentee relationships are ones where the mentor is expected to bring up and expound on past experience and how it can help the mentee move forward. This relationship is still often weighted toward the mentee's personalized learning experience, the tone and flow of which are often set by the mentee.
Best Skills for Mentors
Mentors usually embody transferable experiences and skills, but may not have built a career around teaching others about those experiences or skills. Don't be surprised if you're trying to launch a mentorship program and have trouble attracting mentors. Many individuals who would make excellent mentors for a mentorship program don't realize just how much of a positive influence they can make because they've rarely been recognized for the transferrable talent they bring to the table.
If you want to find and cultivate mentors, create a culture where your people are actively recognized for the positive and impactful value they bring to your organization.
Anyone in your organization can be an effective mentor. It all depends on what learning relationships most benefit your organization's goals.
Some of the best mentors embody the following qualities:
Look for ways to support their colleagues
Share what they know
Volunteer to help others grow in their careers
Listen with empathy
Share stories when needed
Give advice with humility
Best Skills for Coaches
Great coaches are those who possess all (and more) of the following:
Educating: Possess experience teaching or educating others
Understanding: Show understanding of teaching philosophy or pedagogy to help structure and deliver effective teaching strategies
Encouraging: Maintain an encouraging personality
Motivating: Consistently Goal-oriented with the ability to motivate learners to meet objectives
Adapting: An observant and reflective mentality that leads to adapting style and strategies as needed
More often than not, someone who becomes a coach has been coached effectively in the past. These individuals carry with them what they learned through coaching, as well as what they learned about effective coaching either through training or through observing the traits of their past coaches.
Does My Business Need a Coach or a Mentor?
This is often not an either-or discussion. Organizations can benefit from both enterprise coaching and enterprise mentoring. In fact, coaching and mentoring are easily combined into the same learning programs, assuming those learning programs are built at the outset around measurable organizational goals.
To reiterate a point we made earlier: mentoring and coaching are not oppositional; they work together as part of broader development and engagement needs within an organization.
This is why organizations like The Clorox Company, Nielsen, and Bacardi have chosen to leverage mentoring software like MentorcliQ for both their mentoring and coaching programs.
By implementing modern mentoring software, organizations like these have found that they can more easily hit their measurable program objectives, sometimes in a dramatic fashion. Many learn during the process that coaching programs can be given new life and improved structure with matching software, engagement reports, and measurement tools.
That includes saving millions of dollars by retaining top talent and reducing turnover rates.
With MentorcliQ's customizable mentoring software you can:
Launch any number of mentoring or coaching programs
Train mentors through our ATD-accredited MentorLab training modules
Integrate your HRIS for deep programmatic insights and ROI data
Receive ongoing support from Customer Success Coaches
Easily connect a distributed workforce from anywhere in the world
Whether you're building a mentoring or coaching program for the first time or expanding on existing programs, MentorcliQ reduces the strain of starting programs and helps program administrators easily win over decision-makers with exceptionally direct ROI data for every program.
Connect with MentorcliQ to see how mentoring programs powered by mentoring software and our framework can impact and improve your employees' mentoring and coaching needs.