We humans are inherently social creatures, almost to an extreme. For example, a pivotal social study by Lisa Berkman and Leonard Syme found that people with strong social ties live longer. Unsurprisingly, social engagements like mentoring and job shadowing also result in better results than learning that happens in isolation. A shift to remote work can make job shadowing feel like a challenge, but it's still possible and, in many ways, still an essential observational learning strategy for companies to leverage.
Whether you are training new hires or want to provide career advancement opportunities for your employees, job shadowing offers many potential benefits. Let's dive into how job shadowing can benefit people involved in the process and how to implement this program for the best results successfully!
What Is Job Shadowing?
Job shadowing is one of many forms of on-the-job training programs in a corporate work environment. It's when an employee or a new hire "shadows" another employee, preferably a senior employee, with more skills and experience. The former will spend time "shadowing" the senior employee as they perform their day-to-day activities and roles on the job.
The goal of job shadowing is for the junior employee to observe and learn from the more experienced employee how they perform their role.
In practice:
The trainee takes notes of what they've learned from observing their colleague.
They must then work on adopting the hard and soft skills required to perform this role.
While the job shadowing process seems similar to mentorship, it is an entirely different technique that can work well as a mentoring activity. The junior employee (or new hire) has the opportunity to ask their colleagues questions throughout the day and be able to get real-time answers about the specific roles and responsibilities.
A job shadowing program is worthwhile to the trainee because it helps them to gain new skills that will make them more effective in their current roles and to learn new skills that go beyond the scope of their role in the organization. Given this, a job shadow program isn't limited to training new employees. On-the-job shadowing experience is also suited for any role and at any point in one's career.
Benefits of Job Shadowing
What are the potential benefits of job shadowing individuals at work? Here is an overview of the benefits of job shadowing opportunities and why they are worth exploring:
Inform an employee's desired career path
Instill learning as a part of the company culture
Enhance an employee's skill set beyond their job description
Gain hands-on experience and acquisition of practical skills
Gain a better understanding of how the organization operates
Discover new career options
Gain mastery of specific tasks and roles
Obtain new ideas on how to perform their job role to boost productivity
Additionally, job shadowing can be a tremendous help to employees who are being shadowed. Strategies such as near-peer job shadowing can help employees who may be still comparatively new to the organization gain valuable experience leading others through learning and engagement.
Benefits of Job Shadowing in Detail
Job shadowing benefits go beyond acquiring hands-on experience and new skills. Those remain important, ort course, and remain the primary reason for using job shadowing as a development method. Nevertheless, the scope of these benefits has a more far-reaching impact not just on the participating employees, but also on the entire organization.
Identify an employee's ideal role in the company
Observational learning like job shadowing is highly beneficial in the environment. Through work shadowing, an employee better understands the specific tasks that the role entails. As a result, employees can assess whether they're a good fit for the role.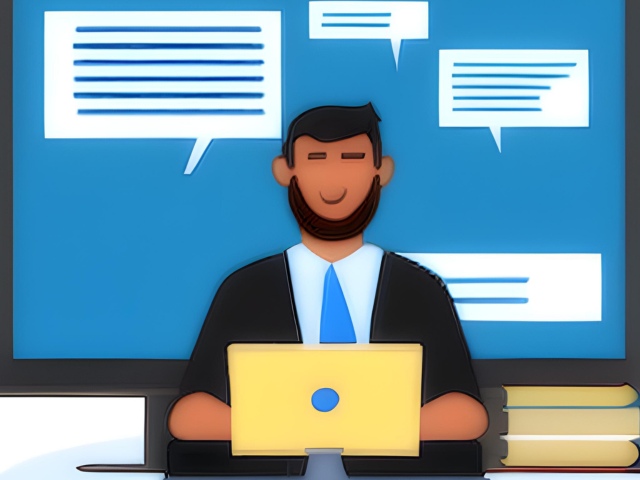 Assigning employees the right roles is a huge part of any company's success.
If employees are designated roles that don't fit them, their ability to succeed and become effective is significantly reduced. They are not likely to thrive in their roles because they lack the skill set and experience in that role.
Makimng a bad hire is also exceptionally expensive. Career Builder found that 75% of companies report making bad hires, and the average cost of each bad hire was around $14,9000. And those are pre-pandemic numbers. Wage inflation in the intervening years mean the cost for poor fits is even hire than that.
And this is one of the many overlooked benefits of job shadowing – the ability to match people with their designated roles. Work shadowing enables your employees to find a better match or other career options based on the observation method. They can understand the specific requirements for each role and determine if it's the right one for them.
Bridge and close skill gaps
Another significant benefit of work shadowing is bridging and closing any skill gaps in your organization. Work shadowing requires different departments to communicate and coordinate with each other. This approach overcomes common internal barriers in a workplace mentoring program, such as a mismatched mentor/mentee relationship. Since it requires the involvement of other departments, there is less reliance on the mentor/mentee to make the program work and reap the desired benefits.
Bad matches are no joke, and you're more likely to get bad matches when you match by hand. Check out our post mentoring software to better understand why software helps solve the biggest problem with running programs effectively.
The opportunity to communicate and work with employees from other departments allows employees involved in the work shadowing process a teachable moment to gain a holistic understanding of how the entire organization operates and widen their perspective on work. At the same time, you can identify any skill gaps to be bridged or filled to improve each department's performance and productivity.
In a way, work shadowing enables organizations to maximize their talent and resources.
Maximize cross-training efforts
Following the above, work shadowing also offers another significant benefit: cross-training (think cross-fit, but for skill development). And the best part is you won't need to pay for expensive training programs to attain this benefit.
So, how does cross-training work, and how does work shadowing fit into this?
The job shadowing process is beneficial if you're trying to ensure business continuity, even when employees quit or become unavailable for work for other reasons, such as illness or paternity leave. It helps ensure that everyone on your team can perform any role to a reasonable degree instead of being limited to a particular function.
While certain employees must have areas of specialization and expertise, other members should be trained to perform different roles to a certain degree. Ensuring flexibility in your workforce is a great way to prepare for uncertainties and maintain productivity. Any robust organization must prioritize this, which is one of the top job shadowing benefits for its impact.
Identify opportunities for improvement
Job shadowing opportunities provide hands-on experience to your employees. It helps them gain practical skills for specific roles and responsibilities.
Besides, the insight your employees can get from their job shadowing experience can also help them see opportunities for improvement within the organization. Having a fresh pair of eyes to look at specific workflows and systems allow you to spot inefficiencies, and your employees can make suggestions to improve those systems.
Identify essential hard and soft skills
The gist of job shadowing would be acquiring new skills, especially practical ones acquired through hands-on experience. Since employees and new hires get to shadow more experienced professionals in their organization, you can gain insights into what makes them the best at their job and what hard and soft skills you must possess.
Identifying these skills you must learn is critical in informing you of what else it takes to fill that role. Picking up these specialized skills provides a clear path in one's career where one might seek career advancement or explore other career paths. Either way, work shadowing empowers you to identify what skills you're lacking or could improve on to get to that next level in your career.
Multiple studies point to professional development as a key to retaining employees. What "professional development" looks like at your organization can vary, but it needs to be there if you want to increase retention, especially among new hires.
Find solutions to potential problems
Apart from identifying new opportunities to improve how you perform specific roles in the company, a job shadowing program also helps employees to identify new solutions to potential problems. The fresh perspective they bring into a situation can help them better understand where problems could occur and suggest solutions accordingly.
This benefit showcases the effectiveness of the observation model for learning. It encourages participants to explore new ideas actively and makes them more receptive to new information and learning. Hence, one of the under-utilized benefits of job shadowing is the opportunity to look at things from a different angle.
Improve employee retention
More employees are seeking out opportunities to train and advance their careers. They want to stay at a job that offers them these opportunities.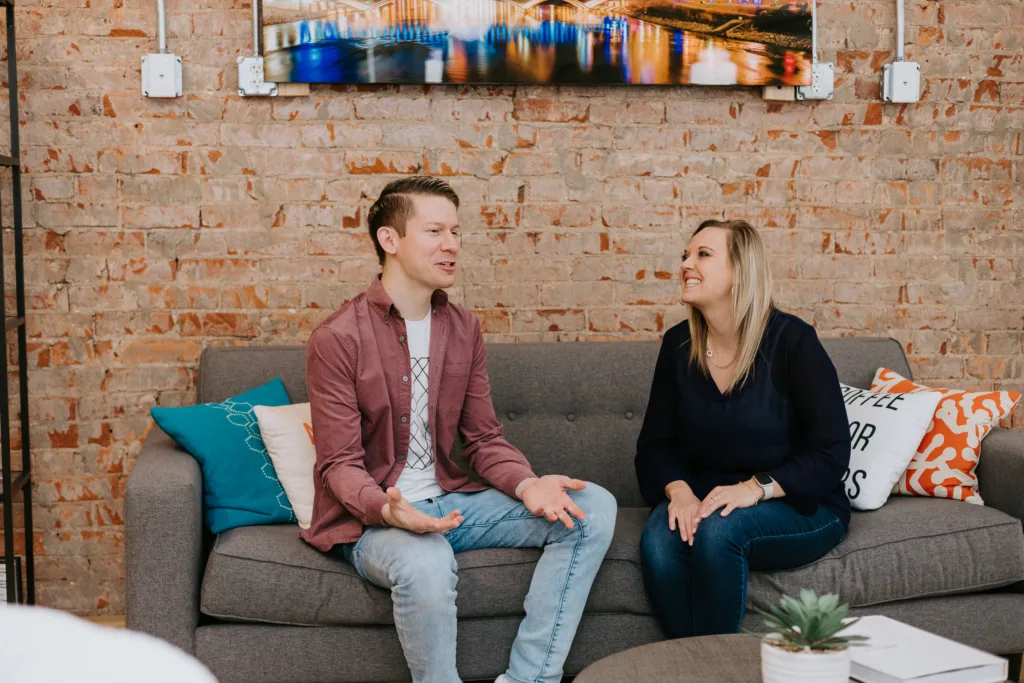 Multiple studies point to professional development as a key to retaining employees. What "professional development" looks like at your organization can vary, but it needs to be there if you want to increase retention, especially among new hires.
Job shadowing benefits go beyond the scope of improving productivity in the workplace. It can also impact how satisfied your employees are with their job and their prospects for growth at your company. If employees are challenged or given the opportunity to advance their careers, they are less likely to look for other employment opportunities. On the other hand, if they feel stagnant in their current role, they might want to change or explore new careers.
You may want to consider pairing career pathing with your job shadowing efforts. Doing so would allow you to have employees shadow those individuals who currently work in roles that progress along their desired career path, giving them more visibility into what those roles look like in real time.
Foster a learning culture
More than ever, employees are now actively seeking to learn in the work environment. They see learning as opportunities to expand their career paths and gain new skills. Encouraging learning as part of your company culture is critical to your success and transformation of the work environment.
When employees learn from each other, they become more engaged at work. It breaks down the internal barriers from different departments. Teams work more effectively when they have a good rapport and team morale.
Best Practices for Job Shadowing
Every organization is different, and so are your employees' needs. A carbon-copy approach won't cut it, but we can get you started as you think about what will and won't work for your unique situation. Learn from and adopt the best practices if you decide to employ job shadowing in your organization.
Consider, for example, the differences between experiential learning and observational learning. Some forms of job shadowing programs require a more hands-on approach wherein the trainee gets to ask questions about the role or task. For some others, it will involve shadowing and observation.
There is no right or wrong way to implement the work shadowing process; it is entirely up to you. And there's also no reason to limit yourself to using a single job shadowing structure. Consider multiple engagement strategies within the same program that best fit each employee's learning style.
1. Choose the shadow coach wisely
Matching the right coach with the right trainee for job shadowing can be the most critical step to success. The person being shadowed must be willing to participate and guide the other employee. If this is the case, both parties can benefit from the experience.
2. Encourage social connection
Encourage participants in the work shadowing program to interact with each other socially, not just focus on work-related conversations. Social connection is integral to the success of this learning and training method.
For example, you can share breaks together and discuss personal matters instead of work-related topics during breaks. Building that social and personal rapport improves the success rate of job shadowing.
3. Encourage the trainee to take notes
Make sure the participating employee takes notes of observations they make during the day-to-day activities of the other person being shadowed. Note-taking helps them focus more on the potential for learning that is presented to them. It also prompts participants to pay attention to the details.
4. Collect and analyze feedback
Any observation and learning from the job shadowing process should be closely analyzed. All participants can offer insights and feedback on the method to find ways to improve and maximize the learning potential. One way to do this is to set up a meeting where participants can share their experiences or address concerns.
If you're trying to reduce your meeting load, try sending quick surveys that accomplish the same thing.
Job Shadowing Made Easy
Job shadowing benefits come in various forms. Some can directly impact the employees being trained, while others can benefit the organization and its growth. Job shadowing is emerging as one of the best workplace training programs that drive higher employee engagement and job satisfaction.
Your organization can benefit in the long run by providing employees with opportunities to gain new skills and hands-on learning. They are valuable resources you can use to achieve your business goals.
Still exploring your engagement options? Book a demo to see how MentorcliQ's software supports social learning engagements of all kinds, including job shadowing programs.