Remote work is now standard practice for many organizations. This future of work transformation also means companies must rethink how their traditional employee engagement strategies operate, including mentoring programs and mentoring relationships. You may be used to serving as a mentor or running mentoring programs, but the entire concept of a virtual mentor is still emerging. The transition from in-person mentoring to virtual mentoring requires a bit of a reset for those who are far more familiar the old way of doing things.
In this guide, we'll walk you through how to find success as a virtual mentor. If you're building virtual mentoring programs for the first time, this guide will help you better guide your mentors toward successful relationship-building with their mentees.
Virtual Mentor Pulse Check: Are You Ready?
Mentoring is a very personal learning experience—and can at times be thought of as a very high-touch experience. The mentor has to connect with the mentee in order to be able to help, right? Does that also mean that the mentor has to be physically located in the same place as the mentee? Not necessarily.
Think about this:
What if you could eliminate the barriers to mentoring that make you think you can only have a mentor in a face-to-face environment?
What if you could have a mentor who is in a different city, state, or country?
What if you could have a mentee whom you could communicate with online and via technology?
What if you could have the option to choose a mentoring partner that fits your needs, regardless of where they are physically located?
All of these factors make the case for why virtual mentoring exists. And with all of our extraordinary advances in communication technology, you may still feel like you're in the same room with your mentoring partner when you are actually just on a video call.
Preparing for a Virtual Mentoring Relationship
To help you be successful in your mentoring relationship, consider these three qualities that can impact mentees and mentors, and then assess yourself on these areas to determine your readiness.
Attitude
Having the right attitude about mentoring can help you be an effective mentoring partner. Here are some questions to ask yourself about your mentoring attitude:
Are you open to the idea that your mentoring partner could be vastly different from you, such as their age, gender identity, background, department, function, global location, nationality, etc.?
Are you willing to share what you know?
Are you open to learning what someone can teach you?
Are you prepared to have honest conversations?
Can you provide feedback in an effective manner?
Are you ready to listen with an open mind and in a non-judgmental manner?
Are you open to new ideas and advice?
Are you willing to meet with some via technology only, taking advantage of video calls, texting, email, phone calls, etc.?
Availability
Are you ready to commit your time and energy to your mentoring relationship? Every relationship is unique, and the commitment required of you can vary.
Here are some questions to ask yourself to assess if you have the availability needed to be a good mentoring partner:
Do you have the time to commit to your mentoring partner?
Do you have the mental capacity to give your partner the attention they deserve?
Do you have the emotional energy needed to be a good mentoring partner?
Can you commit to a set amount of time to collaborate virtually with your mentoring partner each month?
Can you be responsive to the needs and requests of your mentoring partner?
Accountability
Being able to hold yourself and your mentoring partner accountable is critical for the success of your relationship. Here are some questions to ask yourself to assess if you are ready for accountability in mentoring:
Are you comfortable managing up, down, and sideways since your mentoring partner could potentially be anyone in the organization?
Can you give and receive feedback in a healthy manner?
Do you view mentoring as a partnership where both parties are responsible?
What are your expectations of your mentoring partner in terms of communication, goal setting, taking actions, etc.?
Do you have ideas on how you can hold one another accountable in your relationship?
Mentoring software removes those pesky questions marks about how virtual mentoring works
MentorcliQ's online mentoring platform was built for virtual mentoring relationships. While some of our users may choose to meet in person, the platform seamlessly pairs individuals into digital-first mentoring relationships. From setting goals and planning integrated learning activities, to tracking discussions and monitoring progress with surveys, MentorcliQ is built to facilitate online mentoring.
Get a peek under the virtual hood when you request a demo.
Virtual Mentoring Best Practices
Mentoring at a distance can take some extra patience and care. Here are some best practices we've learned at MentorcliQ over the years on how to conduct virtual mentoring relationships.
1. Be considerate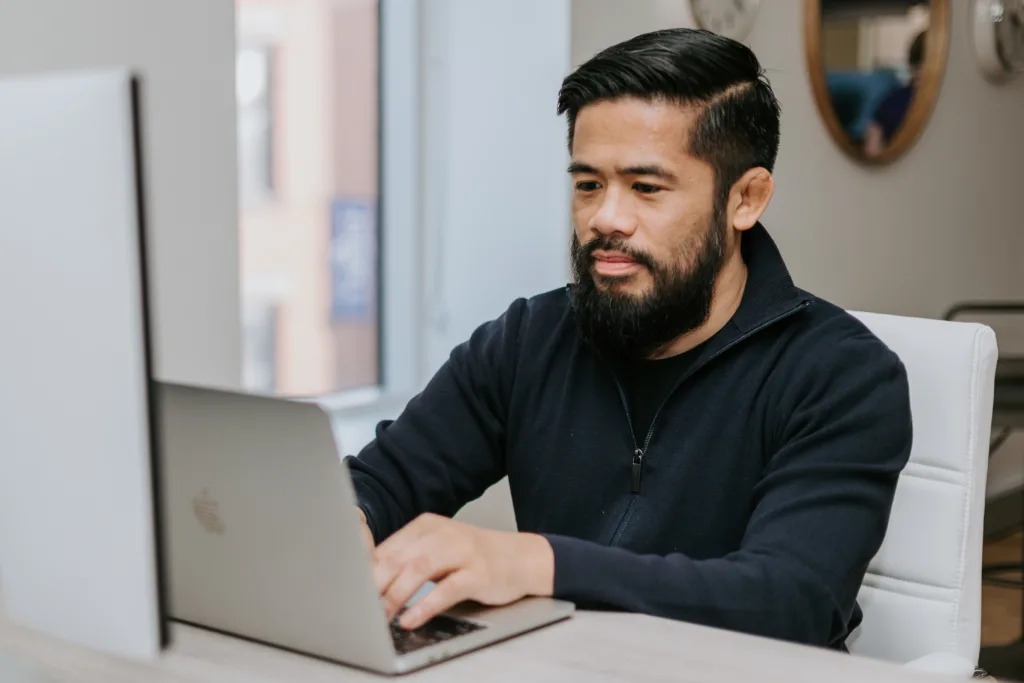 Virtual mentoring means you can connect to people in different cities and time zones with ease. However, that doesn't mean you should text your mentee or mentor at 1 a.m. with the thought that popped in your head as you were trying to fall asleep.
Be considerate of each other's situations and discuss when the best times are for connecting. 
This call for consideration should also encompass any changes that need to occur because of a person's daily life situation.
Are they now juggling work and home schooling?
Are they trying to care for a sick relative?
Do they prefer to focus on mentoring issues during the weekend instead of during the workweek?
Find out what the person's situation is and what their typical day/week looks like, and then find a way for the two of you to accommodate that.
2. Have empathy
Empathy is a powerful tool—one that can be in short supply on the best of days. Trying to show empathy for someone else when facing our own stresses of work, deadlines, dealing with coworkers or clients, balancing family life, and facing uncertainties going on in the world can make it feel impossible. But this is exactly the moment when we all need to express (and receive!) empathy.
Leading with empathy a critical selling point for companies that want to retain employees. A Gartner study discovered that 82% of workers want their companies to see them as a person. Yet only 45% of people think their company actually does.
When you see your mentees as people, you'll naturally lead relationships with empathy. The line between woirk and life is far more blurred than it used to be. Taking an understanding approach that sees the humanity behind people's struggles to grow personally and professionally will fundamentally change the success rate of your mentoring relationship.
We get that not everyone is going to know what empathy looks like in practice. Consider answering these questions as you work with your mentee:
Is your mentee struggling with something at work that you thought had been resolved weeks ago?
Is your mentor not as readily available like they had been in the past?
Does the relationship feel different than before and you can't figure out why?
All of these situations may occur, and it's okay. There is no right or wrong answer when it comes to mentoring.
The whole point of the relationship is to for it to be a personal connection where you learn, grow, share, and become better off because of it. Have patience with and forgive yourself and your mentoring partner, and show how we can all be vulnerable humans who still need and appreciate each other.
3. Try different communication options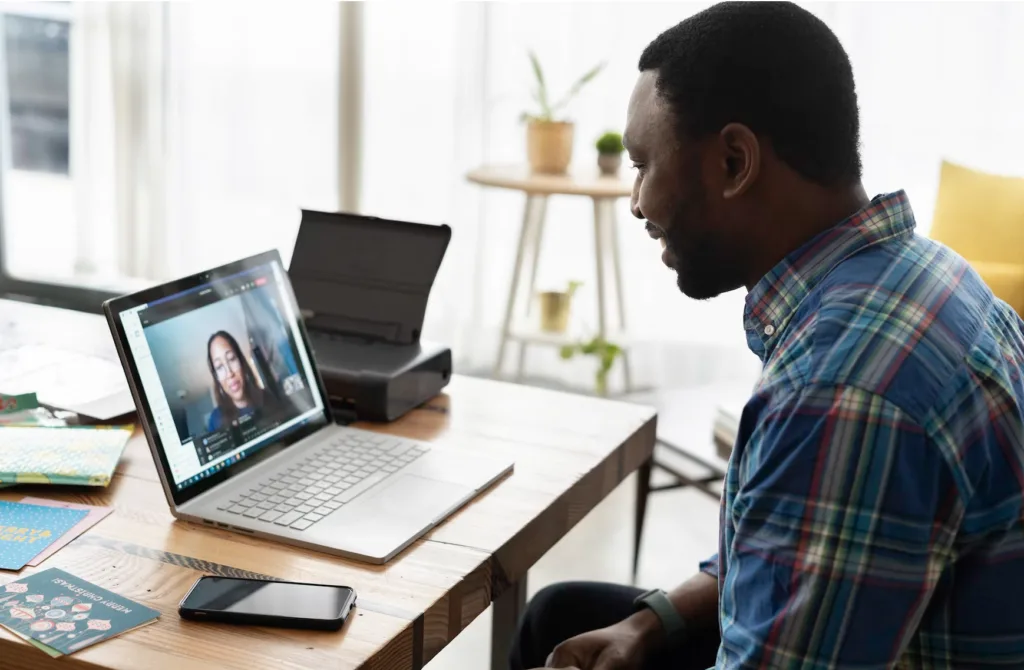 On the practical side of things, virtual mentoring means that you and your mentoring partner will need to decide how you want to communicate. There are So. Many. Options:
Do you use video chat?
If so, which platform?
Is it okay to text?
If so, when are the best times?
Is email okay if it's something non-urgent?
Are phones calls okay?
What number is preferred now that we're all working from home?
It's great that we live in an age where we can stay connected at a distance—and still see one another's faces while we talk! But with so many options out there, now is definitely the time to figure out what your preferences are and what will work for the two of you in this relationship.
Consider, for example, the fact that Zoom fatigue is a real thing. If you always insist on video, you might not get the best results from someone who's pretty much all Zoomed out.
Now can also be a great time to use the learning activities and discussion options in MentorcliQ's platform to give yourselves a space for focused conversations.
4. Listen, listen, listen
Listening is always important. But if there is a way for listening to go from a 10 to an 11 on a 1-10 scale, then a virtual mentoring relationship is the time to apply it. It takes concerted effort to build trust with someone at a distance.
One powerful way to do this: Be willing to listen without judgment so that your mentoring partner can honestly and freely express themselves without worrying about recriminations.
You should also be open to sharing as well so that you connect and build a meaningful mentoring relationship with deeper trust, despite not seeing one another in person.
Set mentoring goals…but be okay with tossing them aside when necessary
There are times when the stresses of life overwhelm us. Maybe your organization is going through a huge change, such as a shift in personnel/job duties, a dramatic downturn in revenue, or even layoffs. Perhaps you are dealing with a family tragedy. Maybe a global shift has affected how we interact with the world.
You may find that your original mentoring goals have been tossed out the window because of a crisis at work, in your life, or in the world. You may find that you are using your mentoring conversations to share fears, express concerns, voice appreciation for what you have, and just talk in general on a human level. This is okay and completely normal. It can be hard to concentrate when it feels like things are crashing down around you.
Having clear development goals is a foundational piece of a mentoring relationship. This should not go away. But you should consider that you may need to talk about other things for a while or allow one another to chat about life issues before you can shift your focus and dig into the mentoring goals.
Be kind to one another and have empathy for one another (and yourself!) if you find it takes a few conversations before you can focus on your original goals again.
Virtual Mentoring Conversation Starters
Starting a new mentoring relationship via mentoring software is something countless people have done over the years. But for those new to the process, it may feel odd to try to get to know your mentor or mentee without meeting them in person. To help you over this hurdle, try these conversation starters in your virtual mentoring relationship.
Questions mentees can ask
Mentoring programs and relationships, ideally, are mentee-led. Mentees engaging in a virtual mentoring program can get that relationship off the ground faster by asking the right questions early on. Here are some examples:
1. Have you mentored anyone else before?
This question will help you assess the person's experience as a mentor and can lead to a conversation that digs into their views on mentoring, what role the mentor should play, what they expect of you as a mentee, etc. This type of understanding is a key part of building a solid relationship with your mentor.
2. What made you want to be a mentor?
This is a great question to ask someone, because it gets to the heart of their motivations. Were they nominated or otherwise asked to be a mentor by someone else because of their job role or experience? Do they want to give back to those around them because they empathize with people and recall what it was like to need a helping hand?
There could be multiple reasons why someone agreed to be a mentor; understanding why can help you better understand what to expect.
3. Tell me a little bit about your experience with [state your goal/mentoring topic area here].
Is the mentor a relative newbie in the area on which you want to focus your relationship? Or are they a master practitioner with years of experience? While many people may think they must have the master expert as their mentor, you may find that a relative newbie is a good fit for you if you are also just starting to learn about a topic yourself.
You want to find someone who can recall what it was like to be in your shoes and who can help you trek along your learning path. And consider this: If they walked that path recently, they may provide some good advice that the expert has forgotten. 
4. What was your biggest a-ha moment when you were learning about [state your goal/mentoring topic area here]?
This question allows you to discover what excited this person about the topic at hand and what their learning journey was like. Their a-ha moment may also be a great learning moment for you and become a great point at which you and your mentor can start a profound conversation.
Questions mentors can ask
Mentees aren't the only ones who should be asking questions. Mentees may be leading the relationship, but mentors aren't just sounding boards. Here are some excellent questions that will help keep mentees' learning on track:
1. Why do you want to learn about [state your goal/mentoring topic area here]?
This question will help you uncover the mentee's motivations for mentoring.
Do they want to improve a skill area that they hope will lead to a promotion?
Are they deeply interested in a topic area and want to expand their knowledge?
Do they have a circumstance at work that they need to address and hope to accomplish that via mentoring?
No matter what the motivation is, it is helpful to learn more about it so you can be prepared for what they want from you as a mentor (which leads us to the next question).
2. How do you hope that I can help you?
Each mentor brings with them a unique background, point of view, skill set, and so on.
Why did this mentee seek you out specifically?
What do you offer that they are hoping to gain?
Asking about this up front can help you set expectations with the mentee, as well as identify any boundaries that you might feel are important.
3. Is this your first virtual mentoring relationship?
This can be a good conversation starter that allows both of you to share what your history with mentoring has been. Perhaps one of you has had a virtual mentoring relationship before and can provide some tips on how to navigate that. Or maybe you are both new to this process and can discuss what you expect of one another as part of this relationship.
No matter what comes out of this conversation, it is a great one to have so that you can begin to formulate what the relationship will look like for you.
4. What obstacles have you overcome to get where you are today?
You will get to learn about your mentee and their life journey with a question like this. It can reveal what areas they found challenging in their work (and possibly in their life in general), and it can create a wonderful opportunity for you both to open up to one another about yourselves.
That candor can help build trust between you, which is critical for any mentoring relationship, but even more so for one taking place virtually. Now is absolutely the time when you should be brave in mentoring!
Being a Virtual Mentor Is All About Flexibility
Having a virtual mentoring relationship can help open up many opportunities for you that would have otherwise not been possible. You no longer have to limit yourself to connecting with someone who you can meet face-to-face. You can still get that facetime you might crave, but tap into it via technology and video chats, which can lead you to having a wider network and greater access to people who can make a difference in your life.
Of course, all of that hinges on having a great match. Bad matches = bad relationships, and that's not something even the best questions can fix. That's problem's already solved, though. Book a demo to learn more about how mentor matching software helps create winning mentoring programs .