Questions for Your Mentor that Steer the Relationship
Younger workers are doing quite a bit of job-hopping these days, which may resonate with you. Outside of a strong desire for more work flexibility and better pay, many workers are leaving jobs because they want employers that use mentoring to invest in their growth. Sound familiar? This is workplace mentoring programs are becoming a standard part of talent development within organizations. But getting the most out of a mentoring relationship and gaining the desired career growth or skills development from it depends on coming armed with the right questions for your mentor.
Peppering your mentor with 29 or 50 or even 100 questions should produce better results, right? Not so much. The more questions you ask your mentor at the beginning of the relationship, the less focused that mentoring relationship will be. You aren't likely to see the benefits of what that mentor can offer if the relationship isn't laser-focused on specific mentoring goals from the start.

Anxiety is a big hurdle to asking a mentor questions
Mentees can feel overwhelmed when they embark on a mentoring relationship. Commonly, first-time mentees struggle with:
A bad relationship or poorly chosen goals can cause a mentee to lose time they can't get back. This is especially true with mentoring programs for onboarding, where the mentoring relationship has a well-defined start and end date. Their window of opportunity for learning and impacting their career might be narrow and could close on them before they have the chance to improve as intended. That can cause a lot of stress and anxiety.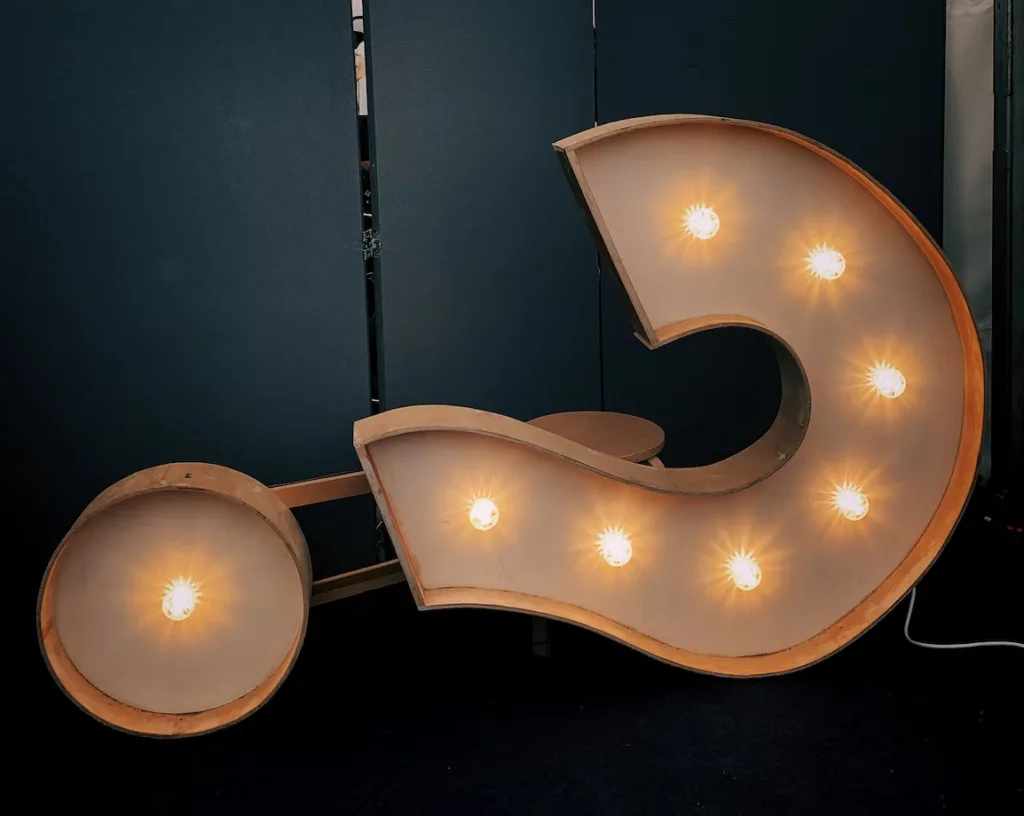 On the flip side, a good mentoring relationship can lead to a mentee who:
Reaches or exceeds their goals
Finds out new areas of their own talent or skill that they may not have realized were possible
Sees a positive impact made on their day-to-day-work and longer-term career because of mentoring
Finds a mentor who inspires and pushes them.
It's no wonder that workers who have a career mentor are typically the happiest. Having a clear picture of what you want to achieve through mentoring can help you plot the course to get there.
We recently wrote about setting REAL goals in mentoring relationships. These goals are relevant, experimental, aspirational, and learning-based. This framework provides a unique structure for formulating plans within mentoring, playing off some of the factors that make a mentoring relationship so valuable to people. For example, the experimental aspect allows people to push themselves and dream big about what results they can achieve and what plans they want to pursue. Mentoring relationships should offer a safe space within which people can reach for these aspirations.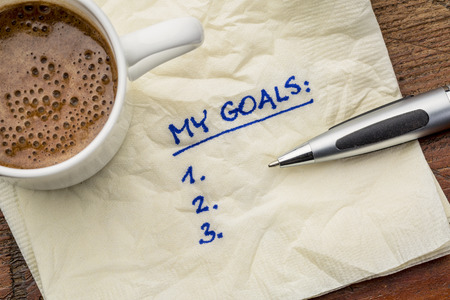 Mentoring Questions to Kickstart a Mentoring Relationship
It can be overwhelming to try to figure out what you want to gain from mentoring (it can sometimes feel like that childhood question: "What do you want to be when you grow up?"). But if you pull apart the overarching topic and think of it in smaller pieces, you can begin to see how all of the parts come together to form the larger view.
Here are the five questions to ask your mentor (and yourself) before starting your mentoring relationship.
1. Is my goal achievable?
Setting clear goals not only makes it easier to accomplish them but can have positive neurological benefits. If you can't explain why you are doing it, chances are you will not commit the time and energy needed for the relationship to be successful. Certainly, you think you will, and you may even do so at the beginning of the relationship. But then life happens.
A project comes up at work and takes priority. Or you are asked to take on some additional responsibilities at work and suddenly have less time in your day than anticipated. Or your energy and excitement for the relationship wanes because you're tired and only feel you have enough time in the day to do the bare essentials.
It happens; you're human. To counter these possibilities, you need to have a clear picture of why a mentoring relationship is important to you, and you need to keep that front and center in your mind.
So how do you frame this as a question to your mentor? Use your mentor as a sounding board to help form those clear goals. You can ask this question directly to your mentor, whose experience can be leveraged to give you the right words to explain what it is you really want.
2. Can I achieve this goal with a mentor?
This might still feel like a big question, but it can help you start thinking about why you are pursuing a mentoring relationship. What is it that is driving you to find a mentor?
Is it required?
Do you want a promotion?
Do you want to get better at a new skill to improve in your current job role?
Do you want to learn about other areas or functions within the company?
Do you want to improve your sensitivity toward others or become a more ethical leader?
What is that big thing that makes you want to spend time mentoring?
You can ask this question to your mentor, as well, who should likely know whether or not they're they or someone else might be the right fit for helping you achieve your goal through mentoring. It's important to note that not all goals are well-suited to mentoring. Depending on what you want to accomplish, a coach or a self-directed skills training program might make more sense.
3. Should I have more than one mentor?
Do you need one mentor who can guide you over a longer-term relationship and help shepherd you along the right path? Or could you use multiple mentors who work with you on various skills and goals? Maybe you would find it helpful to be part of a mentoring group where you could learn from other mentees as well as the mentor group leader. You may not know right away what you want or need, but knowing that you have options can be useful. For example, you could start with a single mentoring relationship with a one-to-one mentor, and then consider looking for a group later to help you work on skills that you identify as need areas (perhaps ones where your mentor is not an expert and therefore you need additional assistance).
Regardless of the type of mentor you have at hand, however, it's important to ask your mentor whether they're the sole person you should talk to, or whether you'll need additional mentors along the way. Your mentor should presumably have the experience that will help you create a roadmap to success, whether that includes them as the only mentor or incorporates the skills of multiple mentors.
4. What will success look like?
Measuring success is going to be one of the most important aspects of your mentoring relationship. As far as questions to ask your mentoring, make sure this is one that doesn't slip by during the first meeting. If your organization uses MentorcliQ, you can use the mentoring software to create and track progress toward milestones, especially if the mentoring program is pre-established and structured. Alternatively, you and your mentor can work together to define your goals, milestones, and as a team, decide on what success looks like as it relates to your goal.
What success looks like to you may not be what it looks like to others. Keep that in mind as you set your goals and determine how to measure them. Mentoring is all about personal development and growth.
5. When will the relationship end?
Many mentoring relationships are a bit open-ended. They have no definitive start and end date. However, it's a good idea to establish some parameters for your mentoring relationship. That way, you're being fair to your mentor's time, as well as creating a mentoring framework that has the end goal in mind.
It's certainly true that not all mentoring relationships are so easily confined to a start and end date. But there's nothing that says you can choose to extend the relationship after the established time frame ends. Assuming you're using mentoring software that allows for open mentoring programs, you can simply request an ongoing mentoring relationship with your mentor that extends beyond the official program (assuming you started with an official program, that is).
Do you want to see how mentoring programs powered by mentoring software can help support your mentors and help your mentoring program take off? Connect with MentorcliQ to learn more.