Leaders play a pivotal role in an organization's competence and capability to succeed. But leaders don't get there by pulling swords from stones. They work to improve leadership skills directly tied to success in their roles. Knowing how to improve those skills is crucial because of the endless benefits they create for anyone's professional and personal development. And when leaders know how to lead, it can also have a company-wide impact since leaders have a pivotal role in the organization.
This guide provides insights into developing great leaders by equipping them with proper training to develop leadership skills critical to success.
Assessing Your Current Leadership Skills
A Leadership Development Survey by Training Magazine published in 2021 reveals that almost 25% of total training investment by companies went toward leadership development. It peaked at 30% in 2017. This trend is rising consistently, with many respondents citing that leadership training remains one of their top priorities in funding.
Leaders are tasked with strategic decision-making, communication, task delegation, and motivation. These factors directly relate to overall productivity, which can be a measure of successful leadership. While many leaders aspire to effective leadership, the steps to get there can be quite challenging. That's why leadership development programs are a worthy investment for many companies since they translate to a positive work environment, improved work culture, more responsibility, and a boost in ROI.
Assuming a leadership position is no easy feat. Your leadership role covers a broad spectrum of responsibilities requiring that you possess a multi-pronged skill set. Therefore, the best place to start if you want to improve your leadership skills is to assess your current leadership skills and abilities.
Many leaders — yes, even the best leaders — struggle with this aspect. It takes courage and self-awareness to acknowledge your strengths and weaknesses. It also requires leaders to step out of their comfort zone since they must look within themselves to find potential shortcomings in their leadership skills.
You should aim to bridge the gap with various professional development and mentorship programs, too. Once you identify any weaknesses, you can have a targeted plan on how to develop leadership skills with success.
1. Self-reflection
The first step to assess your leadership skills is to ask yourself these questions:
What traits and skills do I possess that make me an effective leader?
Which areas do I need the most help with? Are you ineffective when it comes to your communication skills? Do you struggle with how to delegate tasks? Or do you need the most help with how to resolve conflicts?
What skills will enable me to make a positive impact in my leadership role?
It takes self-awareness to know your strengths and weaknesses. Reflect on any leadership roles you've held in the past, no matter how small. All leadership roles require a similar skills DNA, regardless of context. Consider what worked and what didn't, then assess where you can make improvements in future roles.
2. Seeking feedback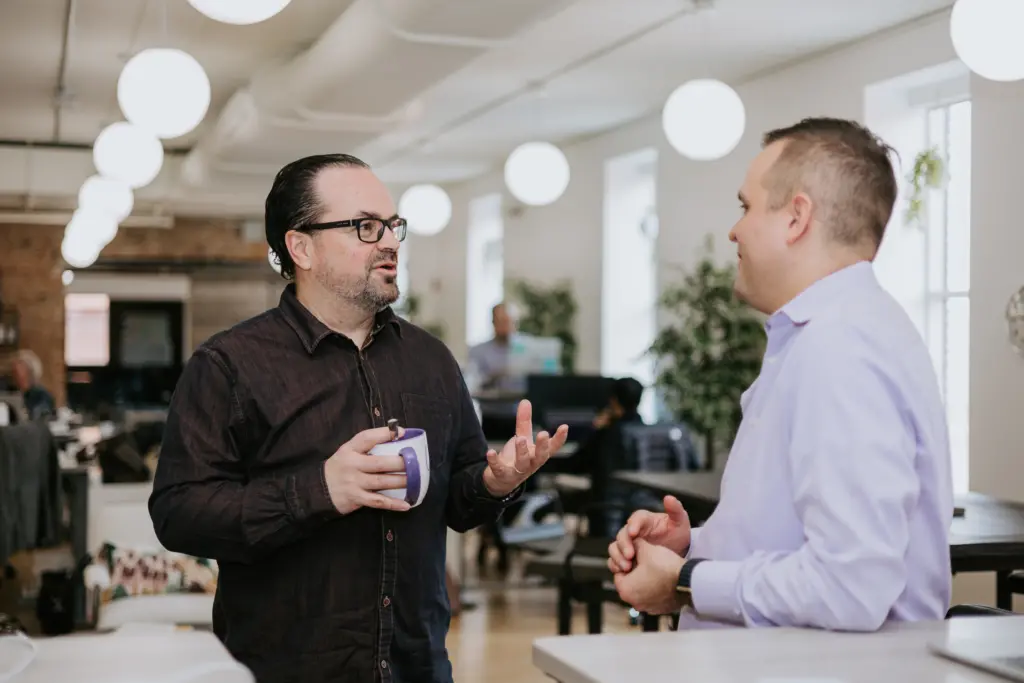 Constructive feedback is another effective way to assess your current leadership skills. You may want to focus on constructive feedback since not all types of feedback will prove effective for what you want to do.
A good starting point for constructive feedback is to know where to best get that feedback. For example, feedback that comes from other great leaders and colleagues may carry more weight and value over feedback from someone who lacks leadership know-how or experience. You can reach out to them to gain valuable insights about the technical skills you must develop to become an effective leader, as well as hard skills and soft skills.
If possible, seek feedback from people with different leadership styles who can honestly assess your vital skills within their frame of reference. It will help you see things from a different perspective and identify areas where you can improve in ways you might not have considered.
3. Identify areas for improvement
Use any information and insights from the above to help identify key areas that need improvement as far as your leadership skills go. Based on your leadership style, you can work on specific areas to build leadership skills that will help you become a better leader.
Are you lacking in emotional intelligence?
Some leaders also struggle with personal relationships. Think about how improving on this area of your leadership role can produce effective leadership. The goal is to maximize your leadership potential. You need to understand where you're currently at to figure out the steps you need to get to where you want to be.
4. Picking a leadership style
Ultimately, you're going to need to pick a leadership style. Once you've had time to reflect on your own leadership experience, gotten constructive feedback, and identified areas of improvement, you can start formulating some ideas about the type of leader you want to be.
Note that there's not necessarily a wrong answer here for what style you choose. If you search around on the interwebs, you'll find dozens of lists and advice on leadership styles, how to pick one, and which ones work best.
Realistically, though, the leadership style that works best is the one that:
Helps you be the most effective while leading others
Helps you be the most productive and strategic
Helps you create a strong and cohesive team culture
Don't play against your own personality when you pick a leadership style. It should be a natural extension of your personality. What you'll find is that multiple styles will likely fit your personality, and different styles will work best with different teams and organizational cultures.
Strategies on How to Improve Leadership Skills
Contrary to popular belief, effective leaders are not born. They are developed and enhanced with intentional practice and continuous leadership development. Whether you're working to be one of the future leaders or you've been a leader for many years now, there is room for improvement to attain successful leadership.
Successful leaders also didn't transform into their successful selves overnight. Like them, you must adopt various strategies to improve leadership skills. This can include leadership mentoring and leadership training programs. Find out about your options so you can pick the right approach to develop the essential leadership skills on your way to success.
Invest in continuous learning and development
As a leader, you never stop learning and growing your skill set. Just because you've assumed that leadership role does not mean that you know everything. It doesn't mean you immediately have what it takes to become an effective leader.
Leadership is an ongoing journey. You must continually seek professional and personal development.
One way to do that is to read.
Become an active sponge for content related to leadership styles and skills
Expand your knowledge about similar workplace situations and case studies.
Read about the various leadership theories and how you can adapt some of them to your leadership style.
The goal is to broaden your perspective to identify what it takes to become a good leader.
You can also attend leadership training programs and workshops, such as online courses and seminars. These programs offer practical tools and learning that you can adapt to your leadership roles. Plus, there are plenty of opportunities to network and meet fellow leaders that could potentially become a mentor. Leadership programs can help you join discussions and learn from the experience of others, especially when it comes to common leadership challenges.
Participate in a Leadership Mentoring Program
Leadership mentoring is one of the best approaches how to improve leadership skills. A great leadership mentor is someone who assists in molding future leaders or anyone with high potential to equip them with the leadership skills that would befit a leadership role. While it might seem like a one-sided activity, an effective mentoring program benefits both the mentor and the mentee. This process is an incredible opportunity to develop the skills that would make the best leaders.
Many leadership training programs fail when they take a one-sided approach to the relationship.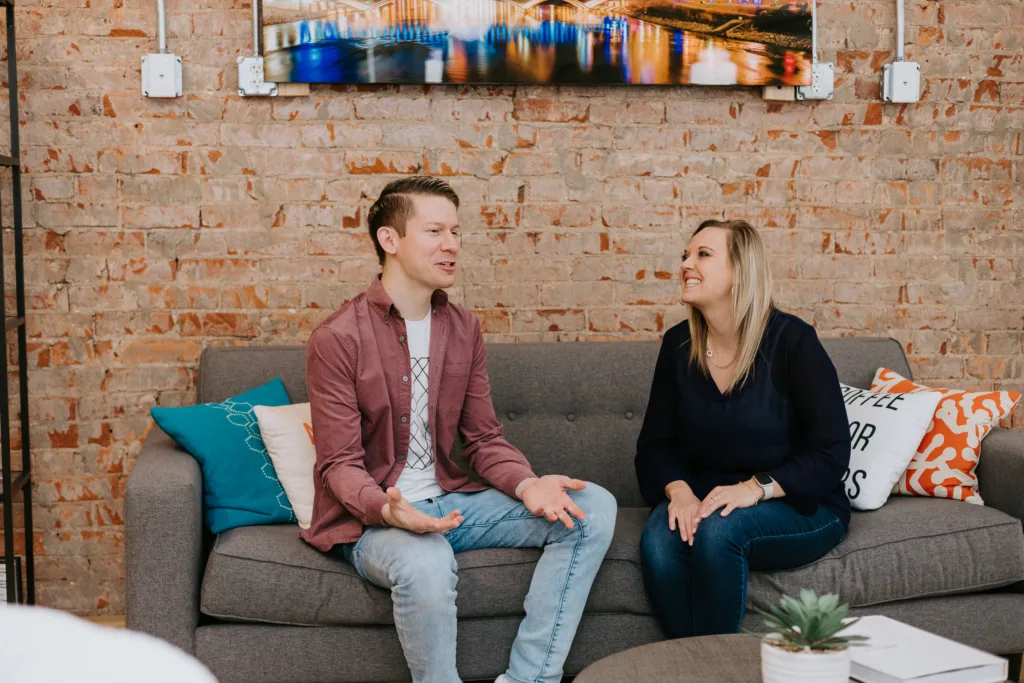 Traditional training approaches often fail to work because they are not effective at forming new habits. Many leaders regress to their old habits once the training program is over because of a lack of engagement and immersion. Most of the leadership training programs are also built in a context that is irrelevant to the leadership trainees' actual work environment, which makes it difficult for them to adapt their learning to their leadership positions.
That's not to say that leadership training programs never work. It's about finding the right online courses and training programs that are tailored to fit the unique challenges that trainees face in their work environment and for their leadership style, instead of the other way around.
Matching the training format is critical to the success of a development program, which is why mentoring has the edge.
How leadership mentoring works
Mentoring works by pairing a high-potential leader with senior leaders. The latter serves as the mentor, while the one with leadership potential is the mentee. It's practical if you want to improve leadership skills because there is a first-hand learning experience for future leaders. They see how senior leaders operate daily, so they envision themselves performing these leadership roles.
The internal mobility of leadership mentoring programs increases retention. From an organizational perspective, there's significant ROI in retaining more leaders. When employees know there is an opportunity for them to advance in their career and into leadership positions, they are less likely to leave the organization. It also inspires them to hone their skills because there is an opportunity waiting for them at the end.
There are also critical skills that potential leaders can gain from the mentoring program, such as the following:
Effective Communication: Many leaders struggle with communication. As one of the most critical leadership skills, mentors can help aspiring leaders with strategies to effectively communicate with their fellow leaders and their direct reports, creating a positive work environment.
Accountability: Mentors can also help leaders develop one of the most crucial leadership skills: accountability. Leaders should be confident in their roles and ability to delegate tasks so that they always stand behind their decisions.
Problem-Solving: Problem-solving is one of the best skills a leadership mentor can teach their mentees. It's about identifying workable solutions for every potential problem and identifying problem areas before they become worse.
Proper Mindset: Your ability to improve leadership skills is crucial to your future success. However, the right mindset of a leader is just as critical. A good mentor can help aspiring leaders in leadership mentoring to develop the proper mindset so they know how to think for success. It could be the game-changing factor of an effective mentoring program.
Focus on improving communication skills
According to a LinkedIn report, communication is one of the most important soft skills that every leader must possess. Successful leadership cannot exist without effective communication.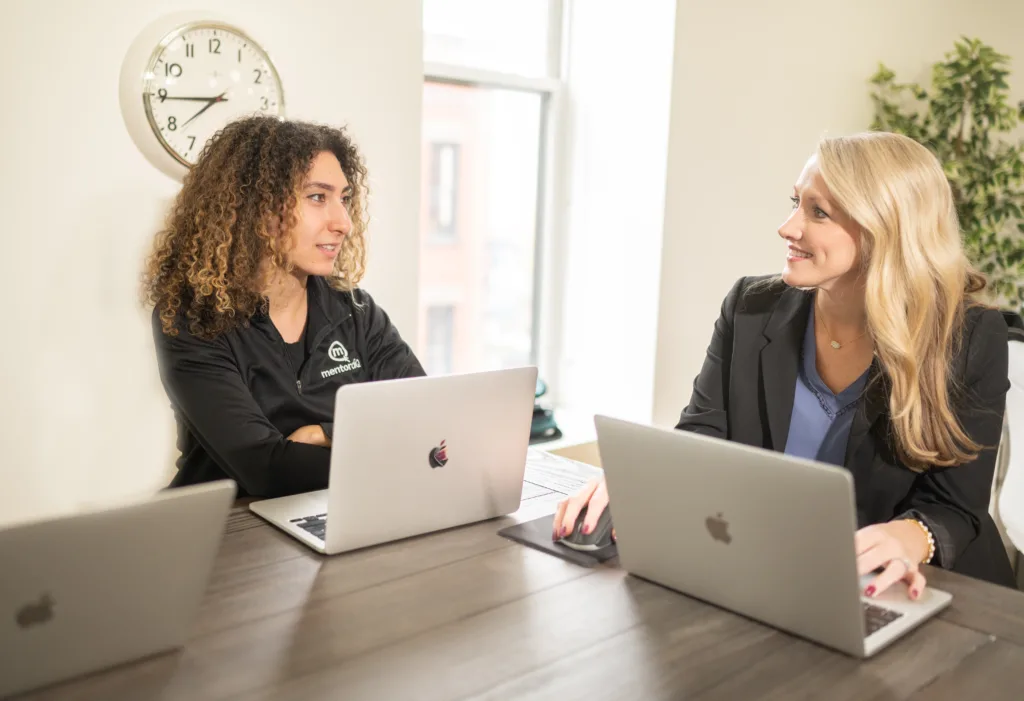 With that, improving communication develops good leaders. When you can communicate effectively, you can inspire, influence, and motivate others.
Start with working on your active listening skills. Active listening is when you give someone your full attention while talking to them. It's a way of showing empathy and interest in what they're telling you. When you are actively listening, you can understand someone else's perspective to respond accurately and significantly.
Understanding body language is also vital in communicating as leaders. Therefore, you should work on how to read body language and interpret non-verbal cues, such as facial expressions and tone of voice. It will help avoid and resolve conflicts in the workplace. Plus, it will foster openness and confidence for everyone to speak up.
Finally, focus on promoting a culture of transparent communication. Encourage your employees and subordinates to speak up about their communication preferences and adapt your communication style accordingly.
Case Studies and Scenarios When Mentoring Can Develop Leadership Skills
A good leadership mentor can be a vital aspect of leadership development and training. But how does this concept apply in a real-life context? How does effective leadership mentoring contribute to producing successful leaders?
Example 1: Transitioning to a new role
One such example is when a potential leader is transitioning into their new role or taking on added responsibilities. A mentor is instrumental in providing future leaders with direction, especially when navigating common leadership challenges. It also helps them set their expectations as they take on this new leadership role. The practical guidance and insights from a mentor can help ease prospective leaders into the transition into the leadership pipeline and make it as seamless as possible.
New managers often face multiple challenges in their new role as they are tasked to handle a more extensive team. This can result in a complex interpersonal dynamic that new manager isn't used to handling. Mentors can help with this process by sharing their experiences on handling similar challenges, such as building relationships with team members and delegating tasks for improved productivity.
Example 2: Navigating common leadership challenges
Another example of how leadership mentoring can be critical for success is to assist in navigating common leadership challenges. Conflict resolution is one of the hurdles that leaders face. It's more common in the modern workplace due to the increased diversity and varying backgrounds.
As a leader, you can gain insights from a mentor on various conflict resolution techniques and communication strategies used to handle these conflicts effectively. In addition, you can get practical tips about work-life integration to promote healthy personal relationships among team members and focus on fostering a positive personal life outside of work. The better you can manage stress and set boundaries, the more you can promote a positive work-life for your employees.
Are You Ready to Improve Leadership Skills?
The process of improving leadership skills is dynamic and ongoing. Implementing the strategies provided in this guide will help build the foundation for growth and development in your leadership skills.
Effective leadership is not about authority. It's about making a positive impact and influencing others so they're inspired to perform their best and seek growth for their own career advancement. Learn to embrace the process and find a good mentor that will help challenge and inspire you to reach your highest potential.
If your organization is staring down a leadership gap, it may be time to offer mentoring. Connect high-potential workers with high-skilled leaders using algorithm-based matching software that creates higher-quality engagements, reduces turnover, and boost the effectiveness of incoming leaders. Request a demo now to find out how it can propel your leadership career to the next level.