Virtual MentorCom Live Stream

September 20, 2022 | MentorCom Community Members Attend Free
Sessions Schedule
Welcome
World-Class Program Building
11:00 AM EST | 30 mins.
See how you can leverage program templates to build programs and send invites in as little as 15 minutes.
---
Maximizing Your Mentor Base
11:30 AM EST | 30 mins.
How to grow your mentor numbers with the right training, guidance, and content.
---
Match Making With Style
12:00 PM EST | 30 mins.
Everything you need to know to choose the most intelligent matching style for your programs.
---
Rules of Modern Matching
12:30 PM EST | 30 mins.
The top 5 most-used methods to configure matching rules based on your program type.
---
You've Launched, Now What?
1:00 PM EST | 30 mins.
3 monthly activities to move your mentoring program from good to great.
---
Hitchhiker's Guide To The Mentoring Galaxy
1:30 PM EST | 30 mins.
How to leverage milestones, communications and resources to effectively guide your mentoring participants.
---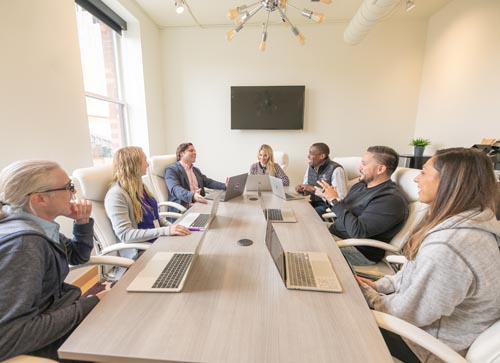 Breakout
Breakout Rooms by Theme
2:00 PM EST | 1 hr. 30 mins.
Sign up in advance for breakout session with other organizations to
collaborate and ask questions about mentoring strategies and tactics.
---
The Easiest Way To Measure Mentoring: QuickcliQs
3:30 PM EST | 30 mins.
See how QuickcliQs capture more data than meetings alone, giving your participants and your Admins more effective metrics.
---
Unlocking Mentoring ROI
4:00 PM EST | 30 mins.
What is the ROI of your mentoring programs? See how the ROI Calculator and ROI Suite can help you unlock your ROI.
---
NEW MentorcliQ Product Announcements
4:30 PM EST | 30 mins.
Don't miss this session on the new features coming to MentorcliQ and highlights of the most popular features.
Diversity Changemaker of The Year Award & Award-Winner Spotlight
11:30 AM EST | 30 mins.
Let's kickoff day 2 of MentorCom 2022 and meet the new Diversity Changemaker of the Year.
---
CIRCLE
Diversity, Equity, Inclusion & Belonging
12:00 PM EST | 60 mins.
Join Finance, Technology, Media, and Science leaders as they highlight the current state of DEIB in organizations and how mentoring is used to support more inclusive company cultures.
---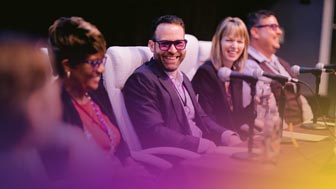 BREAKOUT
DEI Mentoring Strategy
1:00 PM EST | 60 mins.
Zoom with mentoring champions to discuss questions on driving meaningful DEI change across your organization.
---
SPOTLIGHT
DEI Infused Career Development
2:00 PM EST | 30 mins.
Organizations are shifting to infusing DEI into all that they do. Learn from the EVP of DEI at Publicis on how this was accomplished at the worlds most established communications enterprise.
---
SPOTLIGHT
Building A DEI Mentoring Strategy From The Ground Up
2:30 AM EST | 30 mins.
Hear from Keysight's Executive Sponsor about the journey of building a mentoring strategy from the ground up to become an industry leader in talent development and DEI.
---
Announcing The NEW MentorcliQ Book:
Mentoring Momentum
3:00 PM EST | 30 mins.
Get an early insider view to MentorcliQ's new book: Mentoring Momentum. The book is a blueprint for the strategic mentoring framework that will help you scale mentoring across the complete employee experience.