3 Reasons Mentoring Should Be Part Of Your Employee Well-Being Initiative:
While historically there was a focus on physical activity, company wellness programs also use this time to highlight a holistic view of health – not just healthy foods in the cafeteria but the growing interest in stress management and work/life balance. One area often overlooked is maintaining a social network amongst peers to combat stress and increase happiness and productivity.
In this three part series, we are going to highlight how mentoring, as an affordable, rewarding and (especially if automated) manageable employee perk, helps employees fight dissatisfaction and burnout and increases happiness by creating meaningful social connections. We'll share how we've seen mentoring programs align with business strategies in three areas:
Increasing social connectedness
Bridging gaps in knowledge and experience
Building meaningful relationships and meaningful ROI
Mentoring increases social connectedness
As stated previously, one area of wellness often overlooked is supporting positive social interactions. This is especially true now as more people are looking for ways to remain together and navigate working from home in a virtual environment. Research shows that close relationships at work are associated with happiness and productivity and there are increased reports of loneliness as a side effect of working remotely as well as landmark studies that demonstrate the risks associated with a lack of interpersonal relationships. As a result, the introduction of social connectedness as a measure of employee well-being makes complete business sense. It is also logical that company programs should support their employees by providing opportunities to build meaningful relationships to increase productivity.
To increase social connections, employers often implement Employee Resource Groups, team steps challenges, or environmental changes like open office spaces and ping pong tables. However, many miss the opportunity to include mentoring programs in their engagement initiatives. Adding mentoring increases the meaningful interactions employees are seeking and helps to grow respect and camaraderie at work. Conversations balance self-disclosure of personal interests with strategic business goals, in essence balancing needs for friendly interaction at work and professional growth.
Those who report strong social connections have higher self-esteem, stronger well-being, and a greater sense of camaraderie with their colleagues. Add to that, the stronger bond colleagues have the more engaged they are and the more likely they are to stay with a company. On average, organizations with mentoring programs show a decrease in employee turnover by over 40%. Additionally, Gallup reports that women who have a best friend at work are twice as likely to be engaged versus those who don't.
Two quick and simple ways to implement mentoring to support social connectedness are through mentoring circles or quick connections. The customizable and flexible nature of these formats enable participants to connect across departments, geographies, functions, and experience levels to have the opportunity to connect in a more social way not usually seen in traditional 1:1 mentoring formats. When using a technology to match participants you can create more powerful connections as people are paired based on personality and preferences.
Mentoring Circles:
Creating community/affinity groups for mentoring around key elements like employees with young kids, related in-home hobbies, or other non-work related themes can UP the fun and the engagement while employees are seeking remote connection.
Quick Connections:
Sometimes all is needed is a quick chat or a flash mentoring session to get inspired and stay on track. Quick Connections are a great way to interact with others outside of your usual network and build skills in a fun and social way. Not only do you build an expert pool to gain knowledge from other departments, you may also find a new friend to talk shop and bond with.
Participants in our customer's mentoring programs have anecdotally reported their mentoring relationships brought them greater respect for one another, demonstrated silos breaking down and resulted in amazing friendships.
Customer Stories: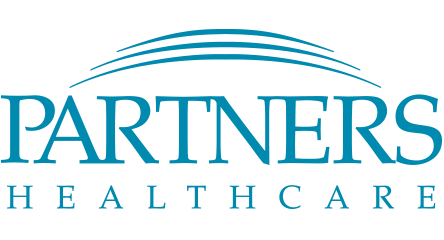 "The program has shown tons of qualitative feedback, especially since our silos have broken down. For example, a surgeon and an engineer are paired together within the platform. Two people who would never do anything together other than say hello. They get partnered up and all of a sudden have great respect for what each other does. This is a great thing for us, it is making us a stronger team and we are respecting each other better."


"This has been an incredible employee engagement and retention tool. Employees have stated that the mentoring program has led to innovative business solutions, new internal opportunities AND as reasons for turning down external competitive offers."
Ready to implement mentoring as part of your employee well-being strategy?
Connect with MentorcliQ to see how mentoring programs powered by mentoring software and our framework can impact and improve your employees happiness and well-being.