According to a MentorcliQ study on the impact and presence of mentoring at Fortune 500 companies, enterprise organizations run by female CEOs significantly outperformed other companies during the 2020 pandemic recession. Slowly but surely, we are starting to see cracks in the glass ceiling, with 53 female CEOs leading U.S. Fortune 500 companies in 2023—a record number! Supporting and advancing women into leadership roles often produces tremendous outcomes. One trend we often see when uplifting female workers to leadership roles is women mentoring women. Structured mentoring programs can help close the female mentoring gap and elevate more women into critical leadership roles.
Why Should Women Mentor Women?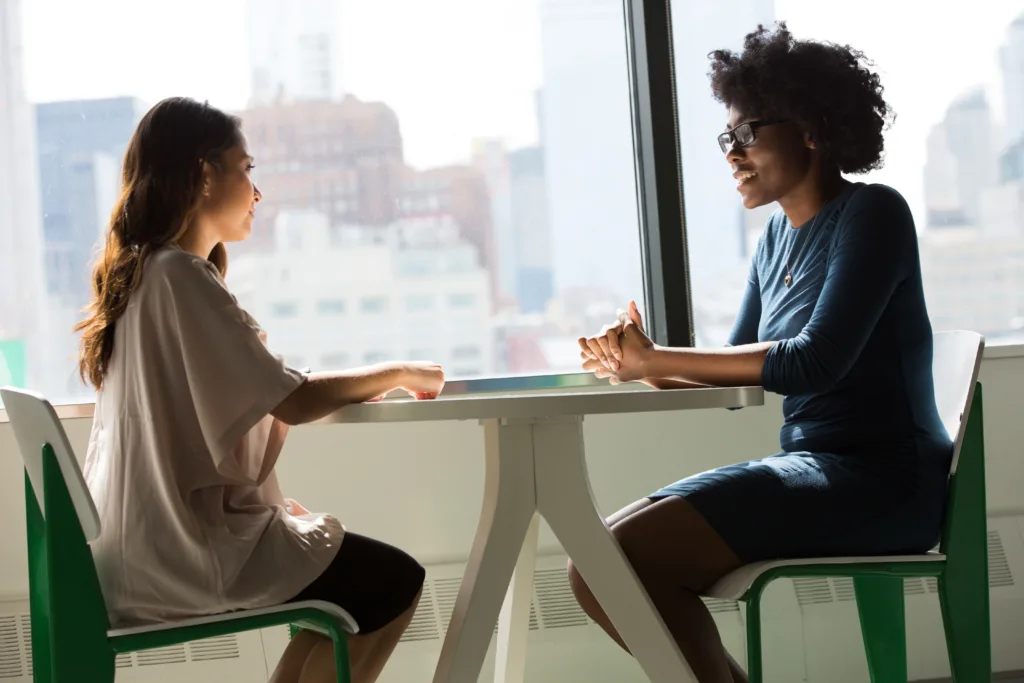 We could probably write a book on this topic, although we likely don't need to. There are many great examples out there already, like Michelle Ferguson's well-received book, Women Mentoring Women: Strategies and Stories to Lift As We Rise (and what will likely be a hit, her upcoming book Women-toring).
From a high level, mentoring women is beneficial for several important and quantifiable reasons:
Both female mentees and mentors learn and grow from the experience.
A growing body of data and research shows how positively women leaders impact organizations' revenue goals, growth, and other outcomes.
Women are less likely to find a mentor and move up without the help of other women.
The deck has been stacked against women in the workplace for generations. Change is coming, slowly, but it can accelerate much more quickly when women who break through those barriers reach back and become mentors to other women, as well.
1. When women mentor other women, both participants benefit
First, there's the issue of who benefits from a mentoring relationship. The immediate assumption with mentorship is that the mentee is the one benefiting from a mentor who is selflessly giving up their time. That's simply not the case.
MentorcliQ's analysis of retention data among our clients finds that both mentees and mentors benefit from the experience. We found that 83% of mentors and mentees report their mentoring experience increases their desire to stay at their organization. For executives wondering how to retain good leaders and good high-potential employees, that should be an ear-perking stat.
It's not enough to simply put two people together and wish them luck in their mentoring relationship, however. There also needs to be structure in the relationship and personality alignment, or the relationship could fail.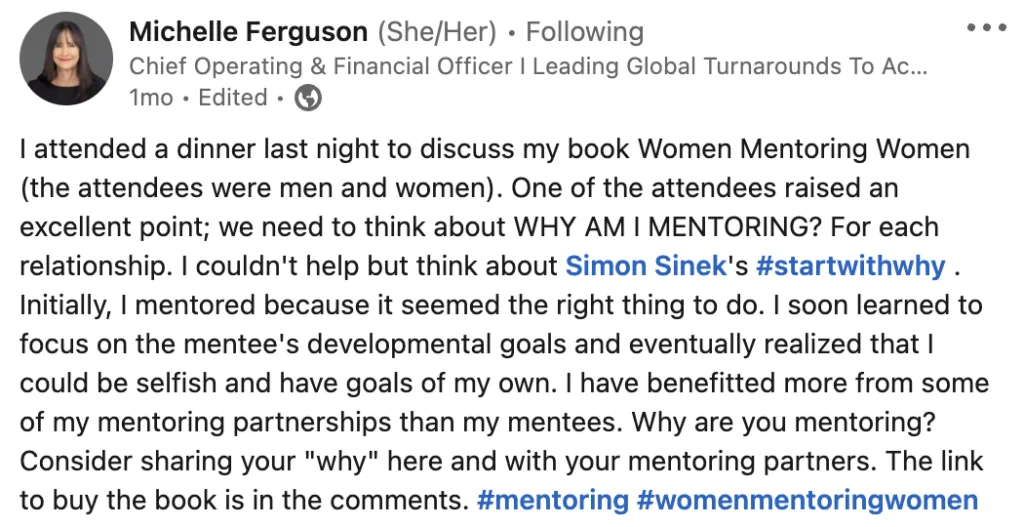 As a Kansas State University study discovered, mentoring tends to produce lower turnover when career development is established and company values are transferred through the mentoring relationship, while too much social interaction (a consequence of unstructured and undirected mentoring) does not produce strong retention results.
Michelle Ferguson double-underlined this point well in an August 2022 LinkedIn post:
"Initially, I mentored because it seemed the right thing to do. I soon learned to focus on the mentee's developmental goals and eventually realized that I could be selfish and have goals of my own. I have benefitted more from some of my mentoring partnerships than my mentees."
2. Creating a pipeline of women leaders strengthens the company
What may be one of the most exciting and interesting facts is that organizations with more women in the C-suite and in leadership positions lead to better results for the bottom line.
MentorcliQ's 2022 Mentoring Impact report discovered that in 2020, companies with female leaders had year-over-year profit changes that were 138% greater than average. In a year where the average profit change was -59% due to the economic ravages of the COVID-19 pandemic, Fortune 500 companies with female leaders came out ahead (even when accounting for outliers).
The data MentorcliQ uncovered is a confirmation of a 2019 study by S&P Global, which found that in the 24 months following their appointment, companies with women CEOs saw a 20% better stock performance, while those with women CFOs saw a 6% increase in profitability.
The data is also confirmed by a 2018 McKinsey report that found that companies with gender-diverse leadership teams were strongly correlated with better financial performance.
At the end of the day, and looking past the aspects of employee engagement, businesses are there to thrive. A business that isn't generating sustainable revenue and growth isn't doing good for anyone, especially not its employees. Yet when women are mentored in leadership skills and then given the chance to lead, the data shows they tend to do just that — and do it well.
3. Women struggle to get promoted without mentoring and sponsorship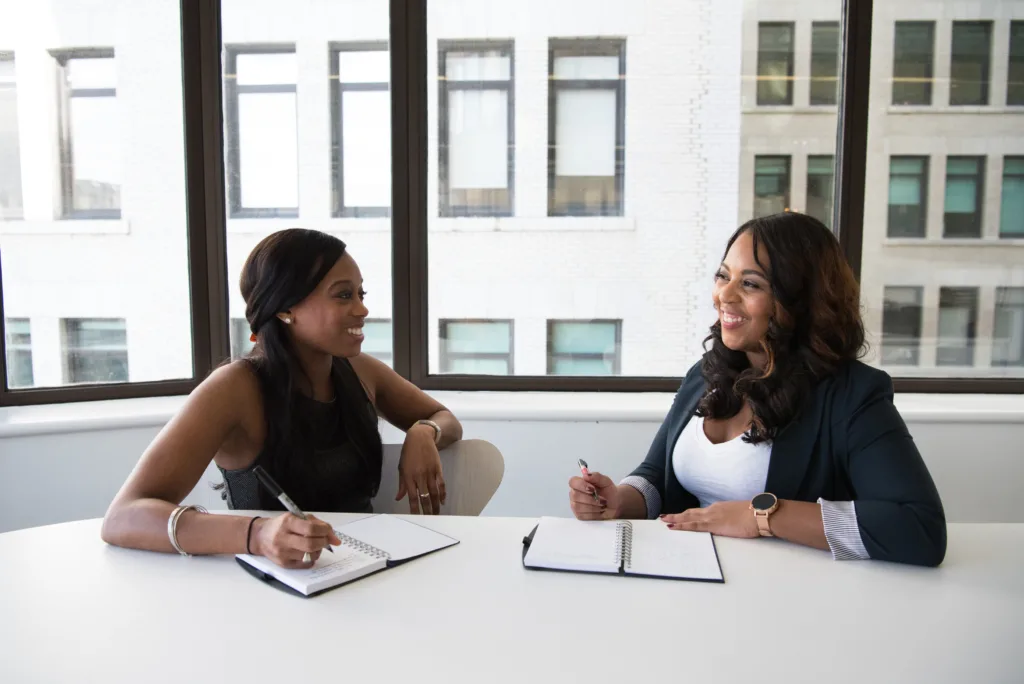 Additional data seem to pour in every year adding weight to the fact that having more women in leadership pays huge dividends. Unfortunately, the biggest hurdle is getting women into leadership positions in the first place. A 2019 Center for Talent Innovations study showed that executives have a tendency to pick "mini-me" protégés. Consequently, given that most CEOs are still men, the system will continue to perpetuate until three things happen:
More male executives mentor high potential females leaders
More female executives mentor high-potential female leaders
More companies choose to select female leaders for open leadership positions
That third item on the list will be slow coming until and unless there are qualified female candidates to take those positions, which — you guessed it — is more likely to occur when women have executive-level mentors and sponsors in the workplace.
How Do You Mentor Other Women?
There are two possible answers to the question of how to mentor other women. The first is this:
Pay attention to the women in your organization who are a few steps below you, find one with high potential, and reach out.
That may be easier said than done, however. There could be many unknowns going into that situation. You may not know what her career goals are. Or whether she already has a female mentor. Or if you'll even mesh well in the mentor/mentee relationship.
The other alternative is to advocate for a formalized and structured high-potential mentoring program targeted specifically to female workers. Many Fortune 500 organizations have found great success with this route. These include Keysight, which supports the Women in Quantum program and in 2022 won a Brandon Hall award for its leadership development programs), and Bacardi, which has a long-standing commitment to women's mentoring programs.
How Do I Start a Women's Mentoring Program?
To start a women's mentoring program, take the following next steps:
Speak to women in your organization to gauge interest and discover if there's already mentoring happening beneath the surface. It's not uncommon for a large amount of ad-hoc mentoring to occur without oversight, structure, goal setting or results tracking.
Advocate for establishing a structured mentoring program, which should include gaining a budget for administrative staff and mentoring software. If you're not at the executive level, this will mean getting an executive sponsor who can help advocate for your budget and other needs.
Build your program and leverage existing programs to build your mentor and mentee population. Any women and BIPOC ERGs are a great place to start.
Launch your program with effectively paired matches, thoughtfully-designed structure, and measurable goals.
Women mentoring women is one of the best ways to help equalize leadership in the workplace. Structured mentoring programs that are built to the task will boost both the number of women entering the leadership pipeline and the success rate of those mentoring relationships.
(Psst…it's also helpful to have men mentoring women, especially given the leadership gap that still exists in many organizations. So after you design a program where women mentor women, be sure to expand it so that men step up and mentor women as well to break down barriers in the workplace.)
When you're ready to take the next step, contact MentorcliQ today to learn more about how mentoring software helps create mentoring programs that work.