The value of sales mentorship can easily be summed up in one famous quote: "experience is the best teacher." While it's true that good salespeople are born in the fire of trial and error, mentorship can accelerate the growth of sales teams and improve the performance of everyone, from sales managers to new hires. You can accelerate the growth of your sales team and improve the performance of your sales managers and new hires under the mentorship and support of experienced sales mentors.
Getting the most out of your sales team can always be a challenge. Leveraging social learning strategies like mentoring will help you tap into and easily spread the skills and experience of your high performers across your organization. That said, it's not as simple as launching a program. Below, we'll explore more on why sales mentorship is necessary, and how to get the most out of those relationships.
Why Do You Need a Mentoring Program for the Sales Team?
According to a National Bureau of Economic Research (NBER) working paper on workplace mentorship programs, up to 18 percent of sales professionals generated more revenue when under a sales mentorship program versus those that were not mentored. Why are business and sales experts advocating for sales mentoring? Let's take a closer dive into building a mentor relationship among your sales team and the best practices when implementing this program.
As mentioned above, you can enjoy a multi-faceted range of benefits when you implement sales mentoring. These benefits apply not just to the sales team, but also to the sales mentors.
Develop specific skills
An effective sales mentorship program instills the specific skills that enable them to become competitive sales professionals. Your sales teams need to possess certain skill sets in order to thrive in a competitive role such as sales.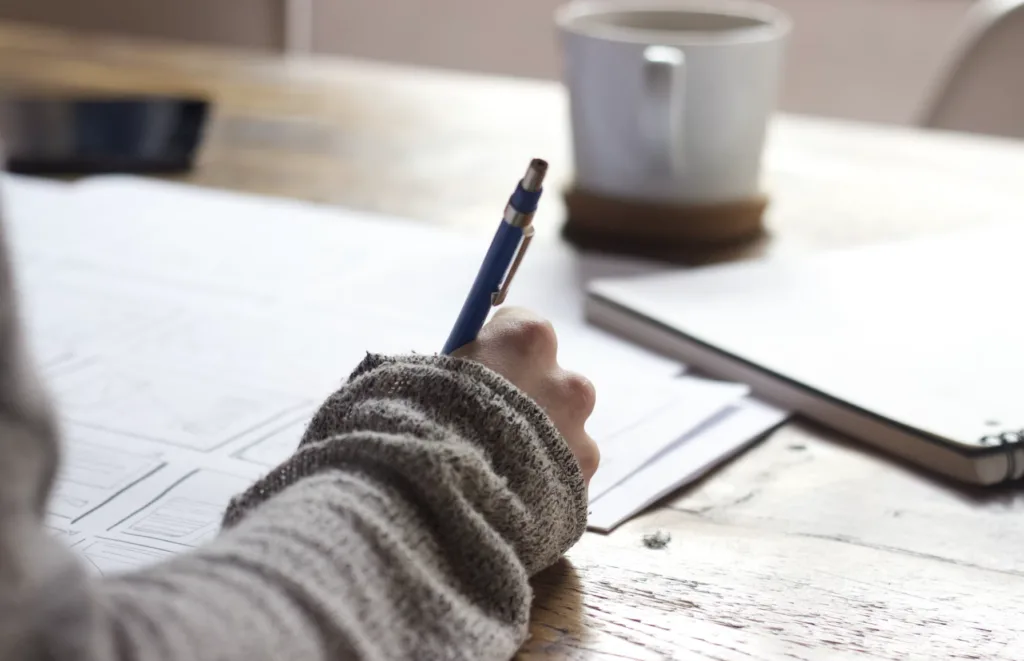 Confidence is one of the most important skills and qualities that aspiring sales managers possess.
They should also be people-oriented since they will be designated in customer-facing roles. In addition, they must be good at time management and be flexible. Salespeople often have unpredictable schedules. Senior sales representatives will likely need to help new sales reps learn how to effectively navigate the chaos and unpredictability by using different scheduling and organizational techniques that lead to success.
For example, do you have sales managers or experienced sales team members who are experts in the Getting Things Done method? That, in itself, is a transferrable skill that can be socialized through a sales mentorship program.
These are a few of the skill sets that you will learn if you become involved in sales mentorship. The end goal for any organization setting up a mentor relationship is to improve the company's bottom line. That means improving your sales teams' skills to ensure your company succeeds, especially during difficult economic times.
Increase sales team engagement
The opportunity to increase employee engagement among your sales team is another notable advantage of implementing sales mentoring. It's especially important when you have new hires, or you want to streamline your onboarding process.
New employees find it easier to assimilate into the company culture when they have a mentor that provides support and feedback. The program is crucial, especially at the very beginning and as a part of the training process of new hires.
For the sales mentors, their work with the company becomes more meaningful when they have the opportunity to impart their knowledge to fellow employees or other members of the team. In the end, the increased engagement benefits the company's interests.
Boost sales management team morale
Aspiring sales representatives, salespersons, and sales professionals may or may not realize the inherent difficulties that exist with sales positions. After surveying salespeople in the industry, the non-profit organization UNcrushed found that 67% of people working in sales felt close to burnout. Those numbers are scary high, especially for an HR leader staring down decreasing productivity numbers. Morale is important, and learning to cope with the stress that comes with sales is a skill in and of itself.
Finding a good mentor is an important activity for any salesperson. And helping new salespeople get paired with a mentor should be imperative for leaders who recognize the risks of burnout and low morale.
Wait…how do you find mentors, anyway? Check out our Mentoring Soundbites video to learn 4 effective strategies to boost your mentor rolls.
A good mentor is there to not only impart their knowledge and experience but also serve as a morale booster for those moments when working in sales is emotionally challenging. The best mentors focus on addressing any issues that sales reps have with their current performance and providing accurate feedback.
If you're a new sales rep or struggling to reach new growth areas, a mentor will help you to pinpoint the areas in your sales performance that require your attention. That way, you can improve your skill set and launch your career. This is the real power of an experience sales mentor. Because of their experience, they can help you navigate difficult career roadblocks in ways that you won't get by just researching online.
Quite often, the biggest roadblock to growth is having access to institutional knowledge that's only accessible through someone who has experience both in the sales role and within the company. That access and seeing the success of that mentoring relationship is a direct path to boosting morale and enjoying the benefits of high productivity.
Knowing that a sales mentor has your back will boost your morale because you can create solutions as a team.
Develop leadership skills
The ability to develop leadership skills is true for anyone involved in sales mentoring — mentors and mentees alike. The mentor develops their skill by assuming the leadership role that will steer the team toward achieving the business goals. On the other hand, the mentees can promote their skills in leadership, too, as they become more confident in their selling skills and in any other skills that make them effective as a sales rep or other related careers.
What's In it for the Sales Mentors?
The success of a sales mentor program relies heavily on the quality, expertise, and experience of your chosen sales mentors. Therefore, it is integral that you have their full cooperation and dedication to the sales mentorship program for it to work and succeed.
But, what's in it for the sales mentors? The benefits for the mentees are clear – the ability to gain wisdom, knowledge, and industry insights from the mentors – but it is not readily obvious for sales mentors. The reality is that sales mentors benefit from the sales mentorship just as the rest of the sales team.
Mentors can develop their skills, too
Sales mentorship programs enable the mentor to develop the necessary skills that advance their career own career. That's not always immediately clear when companies launch mentoring programs, however, which is why one of the most common struggles mentoring program administrators have is attracting enough mentors for the program.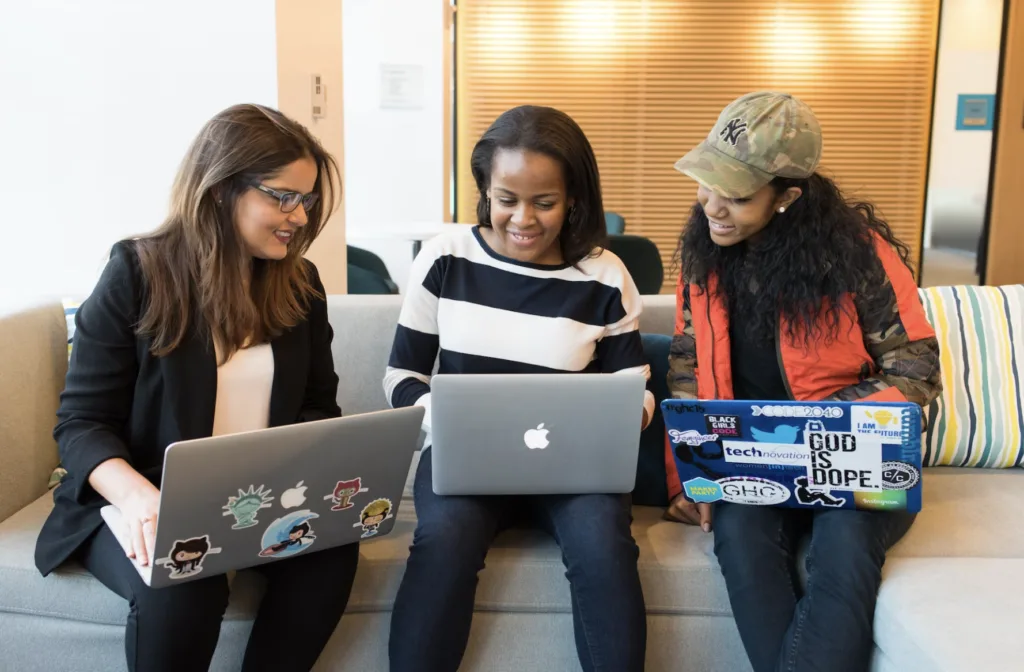 However, showcasing your ability to lead the mentee in the learning process is proof of your ability to handle leadership roles.
As potential mentors ask themselves, "what's in it for me?", the answer is often fairly straightforward with the benefits:
Improved communication skills
Expanded network
Refined collaboration skills
More developed feedback and management skills
Increased emotional intelligence
A boosted reputation that follows the success of your mentees
Being a mentor for someone will also put you in a good position to earn promotions and/or a salary raise for yourself. Of course, these seemingly selfish ambitions aren't the primary reason one should choose to be a mentor. However, they're certainly benefits you'll likely enjoy that make becoming a mentor or participating in a mentorship program far more compelling.
Improved job satisfaction for mentors
We also can't ignore the fact that sales leaders can also struggle with morale issues that decrease their engagement. As HR pro Sharlyn Lauby noted in an HR Bartender blog post, your managers are quiet quitting, too. Mentors need boosts to their morale, as well, and need engagement structures that boost their job satisfaction. They can find that through mentoring.
We've found that mentoring boost the job satisfaction of everyone involved. But in many cases, the job satisfaction for mentors increases more than it does for mentees. While MentorcliQ clients see an average 50% reduction in turnover among their mentored population, many companies that use MentorcliQ see even better results among their mentors.
It just goes to show: helping others improves one's feeling of self-worth and personal satisfaction. This fact aligns with a growing body of research that acts of kindness can reduce depression. Great mentors involved in sales mentorship programs will find personal benefits when they provide guidance and support to those aspiring to have a thriving sales career.
Tips for Building an Effective Sales Mentorship Program
Follow these steps to build a program for a successful mentorship in your company.
Establish Goals for Sales Mentoring
The only way you can define the success of your mentorship program is by defining goals and metrics. The best way to go about this is to assess the current skill level of your sales rep on the team. This assessment will help you pinpoint specific areas they need to improve on or skills to develop (or acquire).
Determining the specific areas that your sales team must work on can deliver better performance for the team overall. Therefore, it's best to start by knowing your goals so your sales mentors know which area to focus on.
Build your sales mentoring schedule
A good sales mentoring program must not interfere with the existing roles and responsibilities of your team. Build the mentorship program around your team's schedule.
Make sure you hold frequent meetings without interrupting their existing work schedule or impeding their work-life balance.
Define expectations for sales representatives and managers
Successful mentorship programs have clearly defined expectations from the start. Your sales managers and sales representatives should know what they aim to achieve from the program.
Identify KPIs for sales success
It's also crucial that you define how you measure the success of the sales mentor program. What's defined as "effective" by some organizations might not be the best fit for your organization.
Assigning relevant KPIs involves being specific and measurable. Typically, this means your KPIs may fall within the SMART goals format. SMART goals are defined as the following:
Specific
Measurable
Achievable
Relevant
Time-bound
Note that you should not confuse SMART goals with REAL goals. SMART goals are great for aligning with certain outcomes related to performance and measurable KPIs. But when it comes to mentoring relationships and outcomes, stick with REAL goals. These are defined as:
Relevant
Experimental
Aspirational
Learning-based
You can read more about how to put REAL goals into practice in our REAL Goals blog post. Making this distinction is important because you'll likely lead to frustrations and confusion if you use the wrong goal-setting format in the wrong place with your teams. To whit: Use SMART goals to assess the effectiveness of your program against specific and numerical-based objectives. Use REAL goals with mentees (and mentors!) to help them plan and track their developmental growth.
All told, a goal-based and KPI-based structure will help inform you of what kind of changes need to be made to improve the quality and effectiveness of your sales mentoring program.
How to Find the Best Sales Mentor
One of the most crucial aspects that determine the success of sales mentoring is how to assign mentors. The process of choosing mentors and mentees is not as simple as randomly picking out names from your team.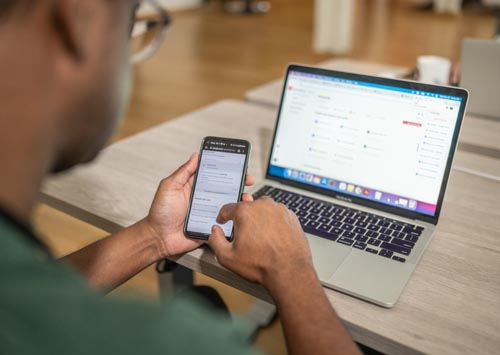 There are certain parameters that you have to consider to ensure that you have the most compatible mentors and mentees in your sales mentorship program. Since many organizations look at sales mentoring as a part of the training program, you have to be intentional in matching the best mentor with your mentee for higher rates of success.
Every member of your team should be matched with the best person for them to work with. Simply put, mentors and mentees must work as a team.
Nowadays, you can find a mentoring software program that can do the matching for you, especially with sales mentoring. Properly-designed mentoring software streamlines and automates the matching process using an algorithm-based approach. The algorithm is based on certain parameters that you have defined previously to ensure that you have the best chance for success.
You must also consider these tips to help you find the right sales mentors to provide the right coaching and guidance to the mentees.
Know what you want
First, determine what you hope to gain from the sales mentoring program.
Identifying your end goal will help you pick out the skills of a mentor that you need that would benefit your sales managers and other team members.
Is your sales team having difficulty selling a particular product?
Is your team constantly failing to meet your sales objective?
Is your sales team turnover exceptionally high, leading to lower productivity?
Identify the challenge and match that with the skill of the mentor that you are looking for.
Don't default to assigning managers with their direct reports
Don't default to making managers the mentors for their direct reports. While this is not always wrong (and at times could be completely necessary), it's not the ideal situation.
Mentees' growth should be personal and divorced from their performance goals and measurement. Direct reporting managers may have a hard time separating learning goals (which are not performance-driven) from job performance goals.
Instead of tapping direct managers, look for senior-level members and peers who are skilled in sales to serve as mentors. Or, identify non-sales-related skills that could benefit your sales teams, such as organizational skills or communication skills. Find mentors within the organization who are in different functions that are experienced in those areas that can help your sales team grow.
Choose mentors with a positive attitude and track record
The best mentors have a positive attitude and are good listeners. The right mentors for your mentorship program are those that have a proven sales track record. They must have shown their ability to overcome sales challenges and have established a career in the sales industry.
Their knowledge and expertise in your field will provide them with the input and experience necessary to provide effective coaching, research, and advice. They can also use their knowledge and experience to help you track progress.
Ready…Set…Launch a Sales Mentoring Program!
Given our focus here is on sales mentoring programs, we'll be clear and to the point: talk is cheap. Landing the sale means showing your prospects that you have some action behind your words. Guess what? Here's how we can help you take action:
Contact us today to schedule a demo of our award-winning mentoring software.
Get wowed by all of the available features, from quick launching to matching to measuring ROI.
Launch a sales mentoring program (or pilot, if you want to baby step)
See results in no time, including boosted sales numbers, higher productivity, and lower turnover among sales teams.
Got a big company? We're the top mentoring program provider for enterprise companies just like yours.