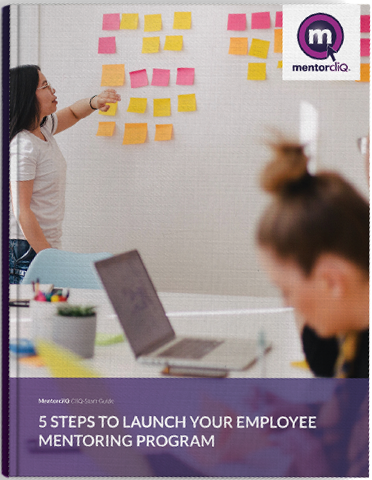 – A MentorcliQ Whitepaper –
5 Steps To Launch Your Employee Mentoring Program
Whitepaper Highlights
This document walks you through steps to help you launch a successful employee mentoring program.
1) Drive higher employee engagement
2) Boost employee retention
3) Positively impact the professional lives of the people in your organization

RESOURCES FOR YOUR EMPLOYEE MENTORING PROGRAMS
Last October, I reviewed a study that had just come out from Endeavor highlighting the importance of quality mentoring for a startup's success.
Last week I was on a plane, chatting with an incredible woman who was going through multiple life changing situations.
OK, let's be honest. It takes more than 5 steps to launch an employee mentoring program. It just does.