There's something to be said about a good, strong, inspiring quote. Most of us have a few quotes we keep handy that we pull out in different situations. Whether those quotes are from famous people, unknown sources, or ones we've made ourselves, they're exceptionally useful to help keep ourselves and others motivated. That's also why inspiring mentoring quotes are a really useful tool in every mentor's toolkit. Sometimes, mentors need to use those quotes as an emotional focal point. Sometimes, mentees need just need to hear words of encouragement. Either way, you can't go wrong with a few good mentoring quotes on hand.
Get ready to hit copy/paste: Here are 5 mentoring quotes that will help encourage mentee growth.
1. Steven Spielberg on Mentoring Quote
Here's a quote on mentoring attributed to famed Hollywood director and filmmaker, Steven Spielberg:
"The delicate balance of mentoring someone is not creating them in your own image, but giving them the opportunity to create themselves."
How true it is! In fact, this is perhaps one of the critical differences between mentoring and coaching, which you can read more about in our blog posting, Mentoring vs. Coaching: 2 Big Differences and When You Need Them.
2. Dan Pena Mentoring Quote
Here's a quote on mentoring attributed to American businessman and founder of The Guthrie Group, Dan Pena:
"I could not be more proud of the countless lives that I have changed since I began my coaching and mentoring career!"
Pena's point is well received for those who have had a good mentor. It's also well in line with what employees want right now: Career development that leads to more advancement opportunities and helps them achieve life and career goals. It's why paving career pathways is one of the top mentoring trends right now.
3. Denise Morrison Mentoring Quote
Here's a quote on mentoring attributed to Denise Morrison, the former President and CEO of Campbell Soup Company:
"The path to diversity begins with supporting, mentoring, and sponsoring diverse women and men to become leaders and entrepreneurs."
Diversity, equity, and inclusion is a must-have value for companies. Alongside data showing that companies with diverse leadership are more profitable, 76% of workers now list DEI as an important factor for job seekers. Supporting diversity through mentoring is a great way to start, with programs such as reverse mentoring programs creating critical and necessary pathways to leadership positions for women and minorities.
4. Adam Conover Mentoring Quote
Here's a quote on mentoring attributed to American comedian and TV host, Adam Conover:
I have a vested interest in increasing the amount of diversity in my own business. That's something that I care about. So mentoring people who are trying to break into the business who could use a hand, that's the type of person I look for.
Although comedians aren't known for their serious takes, Conover hits this one right on the head. Just like Denise Morrison, Conover understands the vast importance of diversity in a business setting and why mentoring is an essential part of creating a more diverse workforce. We've covered the topic in more detail in our blog post, Meet Diversity and Inclusion Goals with Mentoring.
5. Rebecca Serle Mentoring Quote
Here's a quote on mentoring attributed to New York Times best-selling author Rebecca Serle:
In her book 'Lean In: Women, Work, and the Will to Lead,' Sheryl Sandberg talks about the mentor/mentee relationship – and how it needs to be organic. She goes on to explain how important it is for men and women to step into mentoring roles. I would argue that not only is it important – but it's important far earlier than we think.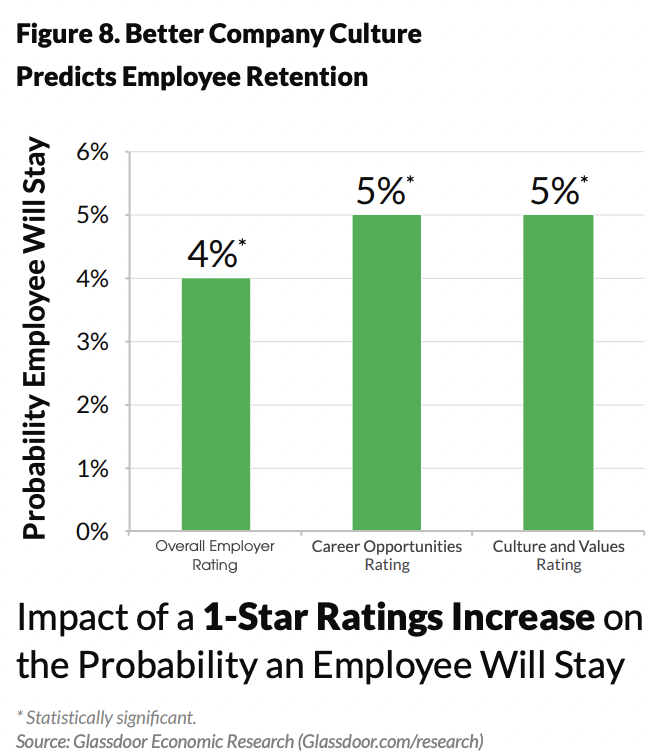 Serle hits the nail on the head with the importance of creating mentoring relationships earlier, rather than later. We can see the value of that when we look at the high turnover rates of new employees within the first few months. New employee turnover can be as high as 20% within the first 45 days. However, workers are less likely to quit when they're paired with a mentor during the onboarding period.
This is why we strongly recommend onboarding mentoring programs, which can dramatically reduce new hire turnover by giving those new employees a more direct pathway toward learning their role and getting acclimated to the company culture.
Build Your Own Quotable Experiences
Building buy-in for mentoring takes all types of strategies. The hard data is good, but so are inspirational and emotional quotes. Keep in mind that most of the executive decision makers at your organization had a mentor that helped them along the way as well.
If you're trying to launch mentoring at your organization, let us know.
Book a demo to learn more about the type of mentoring programs you can build and why mentoring software will help your organization and its participants get the most out of the experience.