Championing a Global Culture of Mentoring
MentorcliQ is thrilled to announce the 2021 Mentoring Champion of the Year Award Winner: Sean Cain, Director, Career and Performance at Disney General Entertainment Content! At MentorcliQ, we believe every employee deserves a great mentor to help them thrive in their career.  The Mentoring Champion Of The Year embodies this belief by their leadership and commitment to making this a reality.  The winner has demonstrated both an extraordinary commitment and skill in establishing or enhancing the mentoring culture within their own organization, and in addition has shared their time and expertise to help inform, influence, and inspire other peers outside of their organization to succeed as well.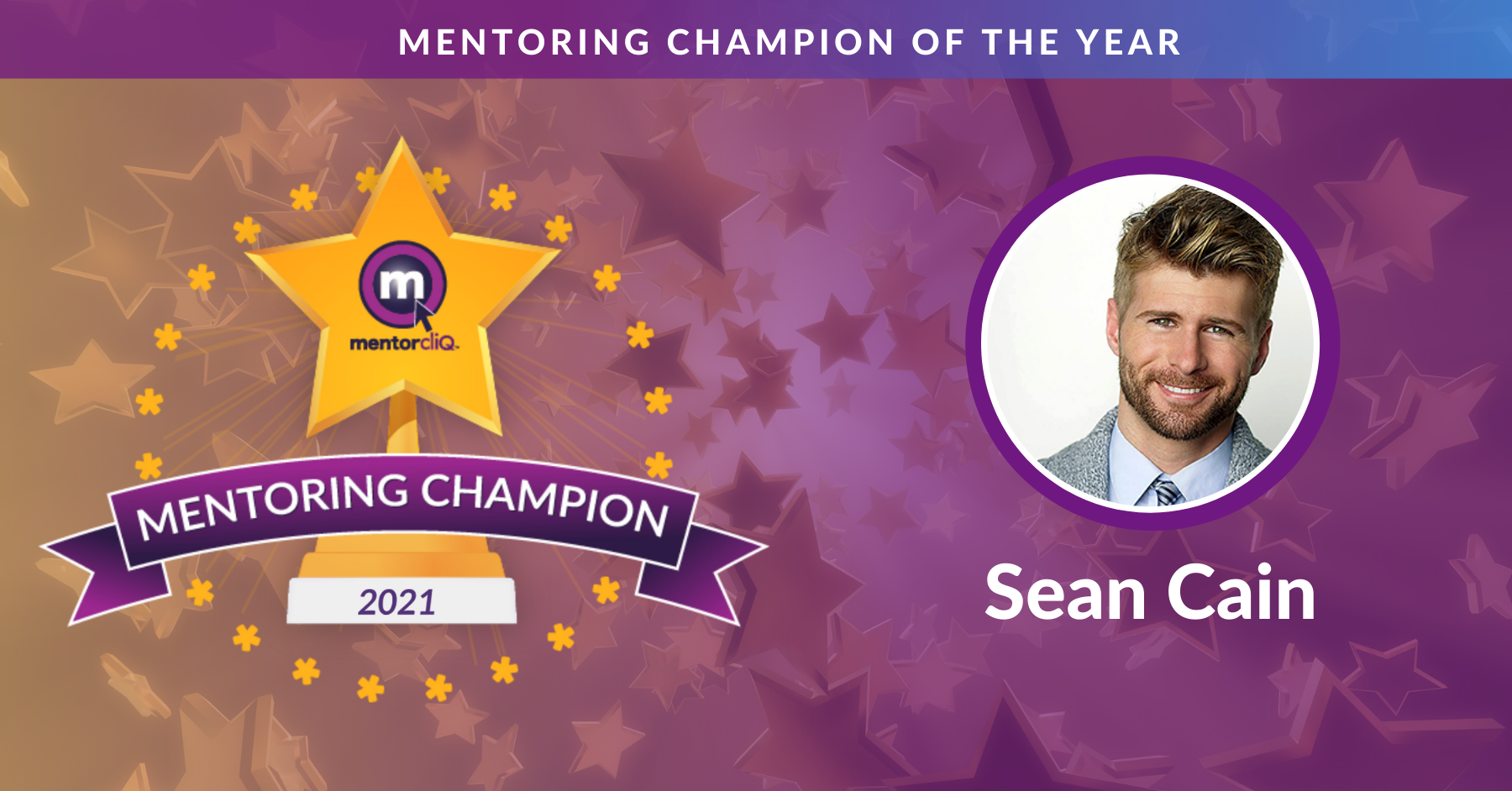 Sean Cain, has embodied the heart and soul of this award by advocating for and successfully building a global culture of mentoring, first at 21 Century Fox and now at Disney General Entertainment Content. Disney General Entertainment Content is a key unit of the Walt Disney Company, a Fortune 500, global, diversified mass media and entertainment conglomerate with 223,000 employees in 30 countries.  Disney General Entertainment Content redefines the future of media and entertainment by delivering compelling creative and great storytelling that supports entertaining and informing the world.  Through Sean's mentoring expertise and influence, he has been instrumental in helping other companies learn from his approach and experiences to create impactful employee engagement programs using mentoring.  Over the last year Sean has led by example in promoting the value and impact of mentoring within Disney General Entertainment Content during a year of unprecedented change when the need for connection and mentoring was (and still is) at an all time high.
"Sean's unwavering enthusiasm and passion for helping others achieve success solidifies his role as a mentoring champion and I couldn't be happier to recognize him as our Mentoring Champion of the Year.  His enthusiasm and passion for mentoring is inspiring and many other companies are following his lead and learning from the examples he has set for successful employee engagement through mentoring. I appreciate all that he has done for those inside and outside of your organization."
-Phil George, CEO of MentorcliQ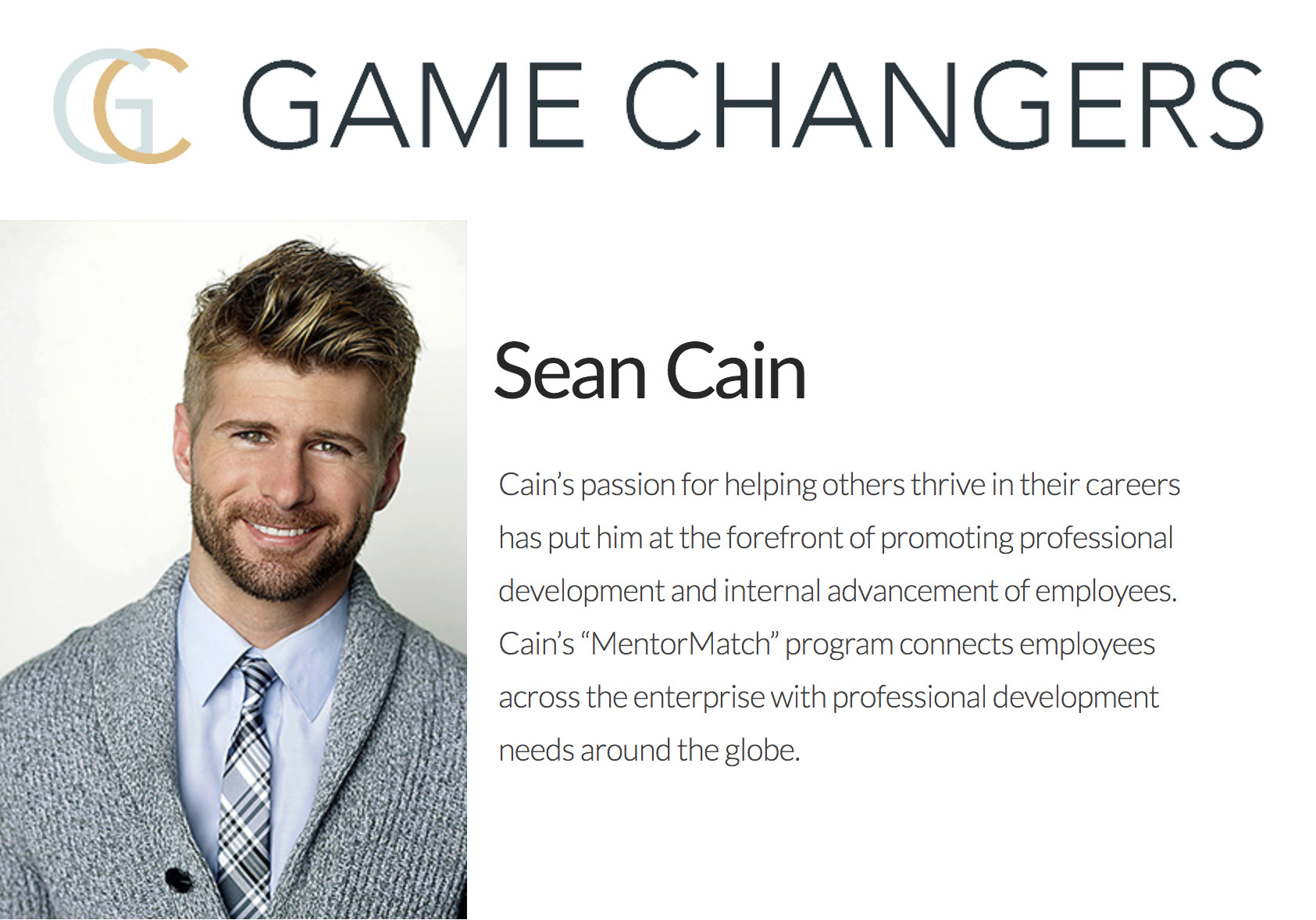 In 2019, Sean was recognized as a Workforce Game Changer for the mentoring program he championed at 21st Century Fox. The award, recognizes high-potential professionals who presented the best HR practitioners and strategists who are dedicated to pushing the profession forward with innovative people-management practices.  Sean's passion for helping others thrive in their careers has put him at the forefront of promoting professional development and internal advancement of employees. The "MentorMatch" program connects employees across the enterprise with professional development needs around the globe.
"Mentoring is the quintessential human need.  There is no greater thing that we can offer as a company than to connect others and help them grow in their career.  This hyper solution is at the center of unlocking human and social capital within our organization and through it people are getting the chance to live their passion." 
– Sean Cain, Disney General Entertainment Content
Award fit for a champion
At MentorcliQ, we don't do anything half-way so there was no way we were going to just order a trophy online. We commission a local Ohio artist to create something worthy of a champion! Doug Frates Glass whose work has been featured in the Las Vegas Hotel, The Bellagio, designed this unique award just for the Mentoring Champion Of The Year.  Every year the award will be a one of a kind design!!