Watch out: A 2022 Deloitte study found that 70% of C-suite leaders were "seriously" considering quitting. It comes down to their quality of life, which starts with the onboarding process. While onboarding is important at every level, executive onboarding must take a completely different approach. Your executive new hires have notably different needs. While it's ideal for executive new hires to hit the ground running, you don't want to run the risk of burning them out so quickly that they're running straight for the exit instead of toward your business goals.
LinkedIn Gets It: According to a LinkedIn study, the #1 L&D strategy for 2023 is mentoring. Don't leave executives in the dust. Book a demo to learn how to support the reduce C-suite turnover with mentoring.
What Is Executive Onboarding?
Executive onboarding is the process of bringing people (leadership-level employees) into the organization and guiding and helping them get adjusted to the various aspects of their role and the company. At a high level, there are many similarities between executive onboarding and onboarding for team members at lower levels within the organization. However, you'll find that onboarding new members of the "C" team require a less standardized approach.
What is the C-suite?
The C-Suite is composed of executive decision-makers who typically have a "chief" in their job title. That includes, but is not limited to: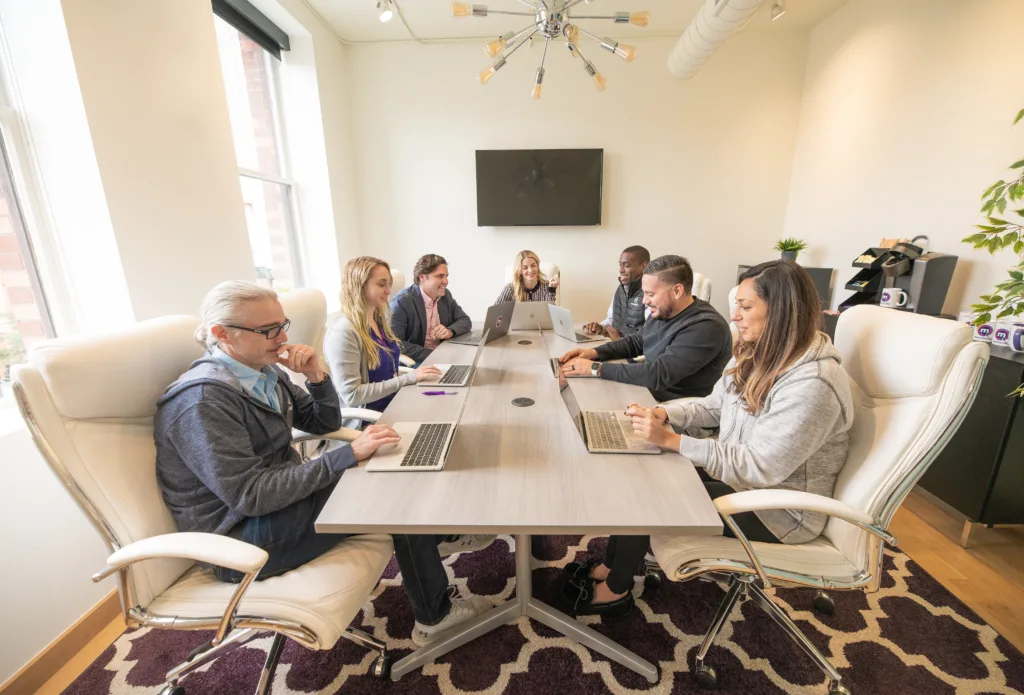 Chief Executive Officer (CEO)
Chief Operations Officer (COO)
Chief Human Resources Officer (CHRO)
Chief Marking Officer (CMO)
Chief Technology Officer (CTO)
Chief Financial Officer (CFO)
Chief Revenue Officer (CRO)
Chief Compliance Officer (CCO)
Chief Information Officer (CIO)
With that list staring you in the face, note that who is considered executive-level decision-makers extends beyond just the C-suite. Almost any higher-level decision-making position, including vice presidents and directors, may also need to be treated similarly for onboarding purposes.
Why are executive leaders different enough to require unique onboarding experiences?
Because executives serve as leaders in the organization, they play a significant role in shaping and driving big ideas in areas like:
Vision
Culture
Company values
These aren't easy tasks. Navigating leadership is complex and making the right decisions is even trickier. It is the organization's responsibility to help new leaders feel accepted into the wider organization, while still maintaining the level of distance and autonomy that's necessary to lead without bias.
"Teamwork makes the dream work," as the saying goes.
Unfortunately, we often forget that executive leaders are still a part of the team, even if their leadership requires them to be a bit distant and avoid getting too chummy with their direct reports.
That, in particular, is why executive team members need special onboarding attention. That distance that must be created between themselves and the majority of the company means there are limited opportunities for real community building that feels authentic. It also means they are likely to have limited support for getting up to speed on their role, which can be (is, more accurately) very isolating.
There's a reason why the phrase "lonely at the top" exists, and why research shows a large percentage of executives feel isolated in their positions.
Why Is Executive Onboarding Important?
Think of executive onboarding programs as your long-term investment for your organization's future. It is one of the most important things you can do to set up your new executives for success. As you know, the success of your executives is the whole company's success.
The executive onboarding process is like an in-depth and more comprehensive orientation process. Newly hired executives aren't only introduced to:
Their new roles
Company protocols and policies
Company culture
Organizational structure
Company values
It's also the time to get them bought into all of these things. Unless you're bringing someone in who you intend to shake things up a bit and rework these elements, you want that person to be properly inculcated into your organization. That starts with socializing them, and not just handing them an onboarding packet.
Should the executive onboarding process be formal or informal?
An effective onboarding process for new executives can be formal or informal.
Formal executive onboarding: This can be done by scheduling meetings with the board of directors, executive teams, colleagues, other executive team members, and subordinates.
Informal executive onboarding: You can accomplish this style of onboarding through casual conversations with the leadership team, other executive team members, colleagues, and subordinates can provide a complete perspective.
A far-too-large percentage of C-suite executives simply aren't happy. Around 40% want to quit. Those numbers increase based on generation, reaching as high as 58% among Millennial executives. 4 out of 10 executives fail in the first 18 months in the position. Failure rates among executives are high, and much of that is due to poor leadership development programs (or a lack thereof).
Mentoring + Leadership Development: A match made in heaven? Quite possible! Check out this Mentoring Soundbites video on how to use mentoring as part of a leadership development program.
Partly, this is because companies focus their leadership development energies on training high-potential employees to become leaders, instead of offering new or existing leaders additional growth opportunities during and after the onboarding period. That tendency leaves executive leaders squandering to find pathways to success, and far too often, that pathway is a lonely one.
Onboarding executives creates a good employee experience and increases job satisfaction
Executive onboarding makes way for the effective integration of the executive. And executives welcomed by their new team are more likely to succeed and stay longer with the company. This is why strong onboarding drives employee experience through employee satisfaction and retention, as it allows the new hire to focus on their duties.
Increase employee morale
Similarly, the morale of the executive team members is reflective of employee morale and the morale of the whole organization. When they feel they have the help and resources they need to do their job, they are more likely to be satisfied with their positions. Onboarding mentoring programs make employees happy. Executive new hires should also be included within those programs.
Improve employee turnover
Recruitment, hiring, and training a new hire requires resources and are often costly. Turnover costs as much as 2X an employee's salary. Considering C-suite executives tend to be among the highest-paid individuals in a company, those costs may be untenable if that position has high turnover. Combine that with the fact that it takes 30-40 days to hire a C-suite executive at a cost of over $14,000, and you can see why increasing retention at that level is important.
Thus, setting clear expectations from your new executives and formalizing the onboarding process with the team members can help the new leader adjust to their position better and faster, reducing employee turnover rates.
Inclusion includes the top. Remember: everyone in your organization deserves to feel included. Inclusive workplace cultures also take into account what executive leaders need to feel valued as part of the company.
Most executives have been through numerous onboarding processes, good and bad. And they can identify red flags quite easily and quickly. When they feel they are not getting the company's full support, there's a good chance they will leave either the moment they feel frustrated or not too long after. This puts your organization back to square one.
Effective executive onboarding makes a positive impact on the company
Executive hires have far more experience than other new hires. They have worked for various companies and helped them achieve success. Thus, when they look for jobs in different companies, they also consider:
The impact they can make in their potential position
The changes that can be made
How they can gel with the company culture
How they can improve the culture
A good onboarding process may have newly hired executives taking on the full scope of their role at a bit more of a graduated pace. Your company should be prepared for that. As eager as you may be to get them to solve all of your biggest problems on day one, it's important to give them time and space to ease into the role. Ramming them into the position too quickly without proper support is why so many executives fail in their roles or leave faster than you'd like.
A better onboarding process helps executives gain the trust of their subordinates
A leader is only as good as their team.
This is true in almost all facets of life, whether in military strategy, managing a sports team, or running a company. Team members may give the executive the benefit of the doubt at first, but there will be doubts, especially for executives they have just met.
Existing team members will see new executives as distant and disconnected people from their daily lives as company employees, especially if they were external hires. When a new executive comes along, people at the lower level of the organizational chart tend to be highly critical of their leader's early success and failures.
Executives must earn their trust in the first few weeks by working diligently. A good onboarding program removes this burden from the executives by bridging the gap between their subordinates.
Want to bridge that gap even sooner? Two words: Reverse Mentoring. More than a fad, reverse mentoring programs break down barriers and give new executives a faster path to victory. Read our blog post on reverse mentoring to learn more.
Better onboarding helps executives gain the trust of their colleagues
Newly hired executives not only have to win their subordinate employees over, but they also need to win their executive coworkers fast. People in the same position are often quick to judge and are often too critical of the new hire.
Humility is important and accepting feedback with humility is an essential trait for a leader. But that doesn't mean new executives are punching bags for tenured members of the leadership team. If critiques are necessary, lead with empathy; they're still new here, after all.
Part of the onboarding process is to provide opportunities and support new executives in building relationships with their peers. If those relationships begin with negativity and judgment, those new executives aren't going to want to stick around for long.
We'll say it again: hiring an executive is expensive
The time and care you put into finding and hiring an executive makes it a very risky and expensive venture. Getting it wrong can cost your company tens of thousands of dollars. But what happens if you get it right, but still lose that person too soon? That's something that can be more easily avoided. Executive new hires also need the space to grow.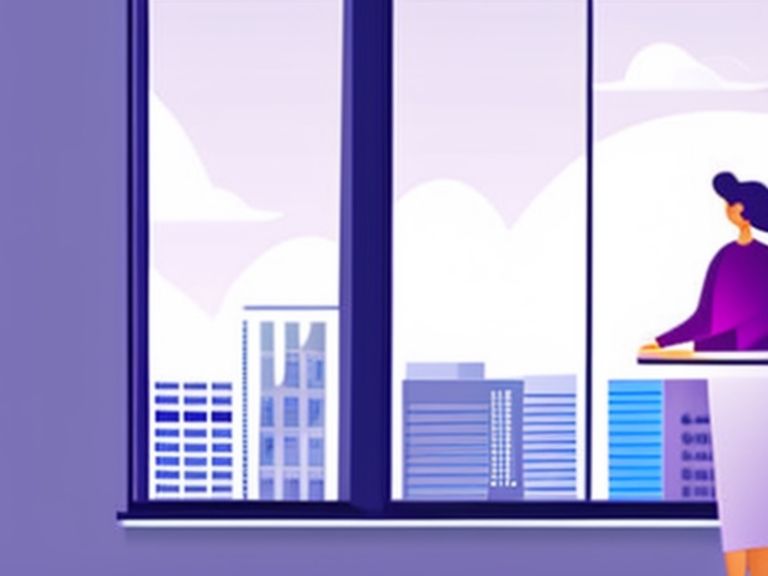 Thus, executive hires don't come cheap. And losing them too quickly because they weren't properly supported is a big mistake.
From the signing bonus, cost of compensation, and benefits packages, companies invest a lot of money to get their expertise. SHRM notes that the cost to hire (which includes recruitment) is usually 3 to 4 times an employee's salary. The cost of a failed executive for the company can be catastrophic from that perspective.
In most cases, each day that goes by without the leadership of a good executive is another day without a return on investment. This is why you want the hiring of the new executive to work. And why it's important to consider strongly how to provide more support to your new executive hires during the onboarding period.
Making an efficient executive onboarding program
Executive onboarding programs are designed to help new executives quickly and effectively adjust to their new leadership roles. These programs provide a comprehensive plan to support the new hire in getting acquainted with the executive team members and other key stakeholders in the organization, while also introducing them to the organizational structure, management, and staff.
The primary goal of the program is to eliminate any potential friction between the newly hired executive and other key players in the organization. This often occurs in specific onboarding programs. Additionally, the program aims to ensure a smooth and successful transition of the new leader by providing support from employees.
Executive Buddy System? Why not. Check out our blog post on buddy systems and why they're so effective for retention.
A good executive onboarding program offers guidance on establishing working relationships, creating communication lines, making critical decisions, and more. The ultimate goal of the program is to facilitate a successful transition and faster integration of the new executive with the team, to prevent slip-ups and failures.
This can be done through the following:
Mentoring forums
Meetings
Conference feedback discussions
Career development, and more.
Best Practices for an Effective Onboarding Program
Since every organization is different, your onboarding program can differ from others. This is why there are no hard and fast rules in making an effective executive onboarding program. Nevertheless, there are best practices that can help you develop your own unique and effective onboarding program tailor-made to your company's specific needs.
Spend the same effort on your executive onboarding as other areas of your hiring process
The stringent recruitment and hiring process is the key to getting the right people for the job. However, once you find the right people, especially for the executive positions, make sure you spend the same effort on your onboarding process.
Consider the following elements that can impact success during the onboarding period:
Start date
Who introduces them to the company
Who assists in new-hire learning goals (policies, missions, goals)
Timing of their introduction to their team
When they will begin attending meetings
When they will be expected to begin producing effective outcomes for their role
Also, think about the effectiveness of past executive hires (if any). What worked, and what didn't? Consider asking previous hires what they wish had been part of their onboarding.
Provide new hires with the information they need immediately
Onboarding employees usually involves company handbooks and manuals. When it comes to welcoming executives, however, you need to provide more than that, including things like:
Position goals (especially long-term goals)
Biography and direct reports of the new hire
Job descriptions of other members of the executive team
Previous accomplishments of the former executive in the same position
Calendar and schedule of upcoming events
Deadlines for upcoming projects and due dates for various strategic goals
Contact information of all shareholders
It can be extremely helpful to gather all this information before the new executive starts their work. You can even ask the help of other team members for any additional information they can provide, such as items that can help them in their job, company policy to include for their transition, etc.
Announce the arrival of the new executive and build them up
Show your excitement and support for the new hire by announcing their arrival to the organization.
Use their best photo with their name in the announcement. Show them off. Fluff their ego a bit (not that they need it, but you know, it helps).
Here are some ways you can build their reputation among the team:
Talk about several of their past achievements
If they have thought leadership, share it
Show their human side with more about their personal life (that they're willing to share)
Promote some of the goals they want to accomplish as a leader
These things can help spark a reputation for success and express confidence and excitement to the team. You can even schedule a welcome ceremony over lunch or dinner for the incoming executive. Some companies even send out a welcome package that includes premium items or anything relevant to the organization.
Overlap the schedule of the new executive and their predecessor
Another helpful thing you can do is to overlap the schedule of the new hire with the outgoing executive in their position. This way, the new hire can learn from their predecessor by working closely with the person before he leaves. Like some sort of mentorship.
Use this time to facilitate the transfer of knowledge from the outgoing executive to the incoming executive. If you already have a knowledge sharing culture, this should be a seamless process.
Make sure there is consistency across the positions and geographical locations. Provide the adequate budget, time, staff, and other resources to ensure a smooth transfer of knowledge and transition of the person in the new position.
The existing executive can give the new hire tips and insights about their leadership and working style, the company's culture, existing processes, etc. Also, your new executive can use this opportunity to address any concerns or ask any questions they may have about their roles, team members, and their expectations of them in their position.
Give the new executive time with their teams and coworkers
One of the best things you can provide to the new person in your executive department is quality time with their coworkers and people they will oversee, particularly those in their direct lines of responsibility. As said earlier, new executives need to earn the trust of their colleagues and subordinates and establish a meaningful professional relationship with them. That requires time.
One good way to facilitate this is to have other executives connect with the new hire; they can exchange ideas, insights, etc. This way, your executives can learn from each other.
But what about the teams your new executive is leading?
Considering having a dedicated off-site event where the new executive can get to know their team, host workshops, and communicate on an in-person, human level. This is especially important for fully-remote teams.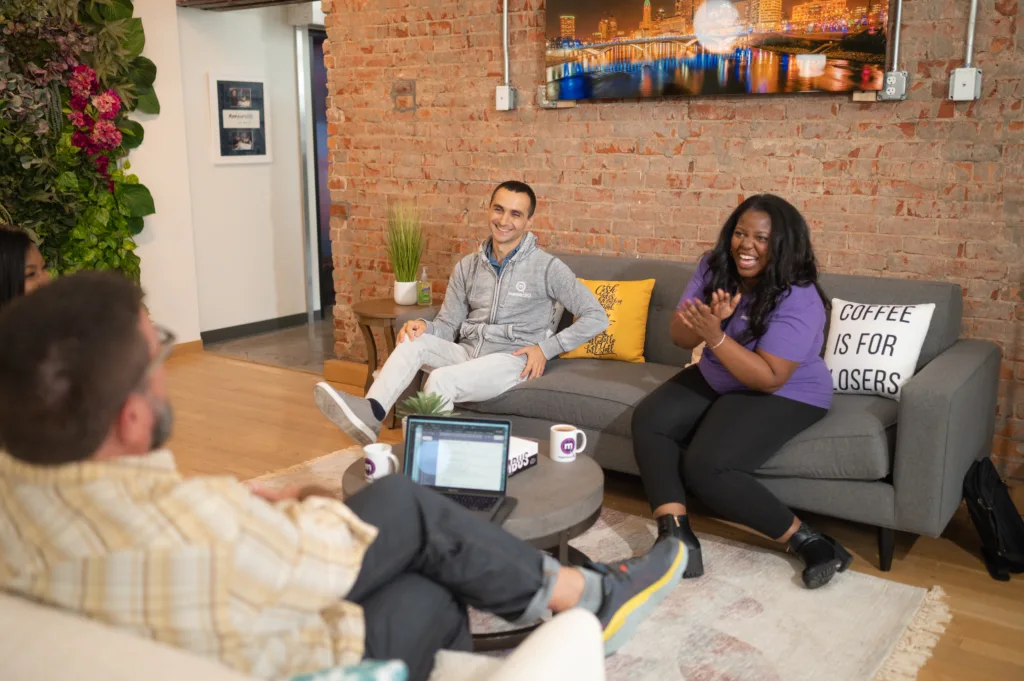 Salesforce notes that offsites like that are increasingly important for remote teams. Loneliness is increasing as remote work increases. That's not an argument for bringing everyone back into the office. There's plenty of data to show that your employees want to stay remote or mostly remote.
Adding more in-person events (yes, you should absolutely foot the bill for these, including travel and lodging) helps reduce that loneliness and helps employees feel more connected to each other and their team leaders and executives.
The same goes for those who work for the new executive. Direct reports can provide the support they need. However, spending time with their teams, whether one-on-one or in small groups, can help facilitate the working relationship for everyone.
Moreover, allow the new hire to engage not just with their coworkers and immediate team members but with other employees as well, even from the other departments. You can schedule a meet and greet or a lunch meeting to give the new hire the best chance to interact with other employees.
You can even schedule physical visits to other departments or branches so everybody can have the chance to meet the new hire personally, especially the supervisors and managers.
Let them speak for themselves
While you can help build up their reputation and show excitement to work with them, your people need to hear straight from their new leader. Allow your executive hires to speak for themselves.
The HR department can arrange meetings with the leadership and invite the new executive to lead the discussion on certain topics that concerns the business.
Set expectations clearly from the start
Avoid confusion and misunderstanding by setting clear and realistic expectations right from the start. Have a candid discussion with the incoming executive on what the role and job position entails. Find out what will make them comfortable and ready to start in their new position.
Expect them to get involved. Serving as a mentor will quicken their affinity for the company, even if they're brand new. As an executive, they'll have plenty of career experience to share from the start. Check out this Mentoring Soundbites video on how to be an effective mentor.
Also, set expectations with your new hire on how fast the company expects them to acclimate to certain tasks and transition to their position. This way, you can bring clarity to their roles and use their potential and expertise to the fullest.
Keep communication lines open
The onboarding program is not a one-time process. To show your newly acquired executive that you are fully committed to their progress and development, make the onboarding a continuous process. This is why keeping the communication lines open is crucial. It helps ensure that the connections you have developed with them and the knowledge transfer are intact.
Check with the new hire about how they think their transition is going. Many companies follow the 30-60-90 day plan which is an interaction gap of 30, 60, and 90 days to gain onboarding feedback. You can also take advantage of this period to fill any gap needed for additional training.
Depending on their position, team culture, and organizational hierarchy, you can provide direct lines of communication for the new executive with the executive team, leadership team, and other stakeholders.
Allow the newly hired executives to give their feedback
A working relationship is a two-way street. New executives are experienced and highly skilled. Thus, they have tons of useful ideas and unique perspectives on different things.
Allow your new leaders to give their feedback and share their onboarding experience, and use their insights to improve your onboarding process even more. This is beneficial not only for your executive onboarding program but also for your recruiting process for new employees.
Don't Underestimate the Importance of Executive Onboarding
As new leaders learn to acclimate to their new environment, the attention and direction they need decrease over time. However, on their first day, the integration support is vital to ensure their onboarding goes well.
Expecting some level of independence is fine. However, be realistic about how rapidly your new executive should be independent, especially if the problems they're trying to solve are complex.
If everything goes well, and if you have set an effective onboarding program, you can expect your new executive to work and perform on their own in no time. And more importantly, they'll feel supported and ready to take on those challenges in a meaningful way without feeling burned out.
Some executives may take longer to acclimate, while some can adapt faster. The important thing is you should tailor your onboarding process program to the position and its department where the new executive will work. Your onboarding process doesn't have to have a deadline, you can extend it as long as you need.
Take the next step: Learn how mentoring can help create a more successful executive onboarding program. Book a demo to see how mentoring software boosts executive onboarding outcomes.