– Webinar –
Free Webinar: Attract & Grow Quality Mentors
to Ensure a Successful Mentoring Program
JUNE 13, 2018 | 12:30PM EST
REGISTRATION CLOSED Join Us and Learn
Communicating value and motivating mentors is a key component of a successful mentoring program. Jenn Labin, author of Mentoring Programs That Work and Phil George, CEO of MentorcliQ will discuss how to attract, motivate and inspire your mentors.
Join us to learn about best practices for training mentors and learn some unique approaches that organizations are using to incentivize mentors.
Learn From Mentoring Experts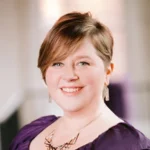 JENN LABIN
Author of "Mentoring Programs That Work" & Principle of T.E.R.P. Associates
---
For over 15 years, Jenn has had success working with a wide spectrum of organizations, including large private sector businesses, government military operations, and higher education institutions. Jenn is the author of "Mentoring Programs that Work", a unique approach to creating sustainable and scalable programs, and has been published in the ASTD Handbook 2nd Edition and the ATD Trainer's Toolkit App.
---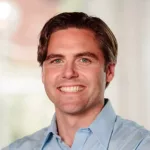 PHIL GEORGE
Principal of MentorcliQ
---
Phil George has developed impactful mentoring programs through his work in the Peace Corps, Fortune 500 companies, universities, and non-profits. Phil has channeled his expertise and passion into MentorcliQ, a software system that helps mid-sized to enterprise companies connect every employee with a great mentor.
---