MentorCom LIVE
Mentoring Culture:
The Formula For Success with Cardinal Health
DECEMBER 11, 2019 | 12:00PM EST
REGISTRATION CLOSED Join Us and Learn
Susan Moss, Talent Management Sr. Consultant at Fortune 500 Cardinal Health will share how her team ignited an organization-wide mentoring culture. Susan will share her journey and how she amplified mentoring from a single program to 20 in order to meet business objectives across Career Development, Functional Expertise, and Diversity & Inclusion. Whether you are just starting to ignite mentoring at your company or are ready to amplify your strategy, you will not want to miss this MentorCom LIVE event!
Learn From Mentoring Experts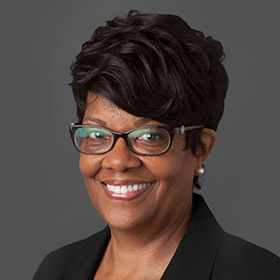 SUSAN MOSS
Talent Management Sr. Consultant
---
Susan Moss is a Talent Management Sr. Consultant at Cardinal Health. Susan oversees the development, coordination and execution of enterprise-wide initiatives including mentoring and leadership development programs for high potential directors and executives. Susan has designed talent development frameworks, content and engagement strategies across consumer goods, insurance, education and health care industries. Her programs and designs have been award winning and recognized by global organizations, such as the Association for Talent Development (ATD) and the Corporate Leadership Council (now known as Gartner) in the form of case studies and featured in webinars (APQC) and Business First, CLO and Talent Development magazines. She is a certified SPHR, SHRM-CP, DDI learning facilitator, lean practitioner and six sigma black belt.
---


DAVID PETERKA
Enterprise Success Coach
---
As an Enterprise Success Coach at MentorcliQ, Dave has implemented successful mentoring programs for global companies and has facilitated in designing and guiding corporate mentoring strategy. Dave helps companies evolve from a single mentoring program to establishing an organizational "mentoring culture." Dave has volumes of on-the-ground experience mentoring acting as both a mentor and mentee in formal and informal relationships throughout his career. Dave had led mentoring workshops for customers including events at MentorCom 2018 and 2019. Prior to MentorcliQ, Dave oversaw technical content for General Electric, and was sought-after by companies around the country for his experience developing total content solutions and managing content development teams.
---