– Webinar –
Company Spotlight: Global Mentoring at Adecco
JANUARY 30, 2019 | 11:00AM EST
REGISTRATION CLOSED Join Us and Learn
Communicating value and motivating mentors is a key component of a successful employee mentorship program. Fortune 500 staffing company Adecco is building a culture of mentoring on a global scale. Ivana Neff, Group Strategic Program Manager at Adecco will present with MentorcliQ on the strategies, learnings and best practices of their global programs.
Whether you are just launching, looking to expand mentoring to other regions or looking to take mentoring global you won't want to miss these insights!
Learn From Mentoring Experts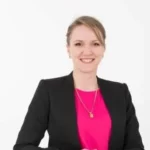 IVANA NEFF
Group Strategic Program Manager
---
Ivana is the Group Strategic Program Manager at the Adecco Group based in Zurich, Switzerland. Ivana is running multiple global mentoring programs for the Adecco Group. She has over ten years of experience in Talent Development and is excited to share her experiences with you!
---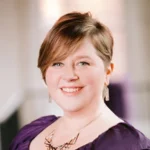 JENN LABIN
Chief Talent & Diversity Officer
---
For over fifteen years, Jenn Labin has leveraged innovative and experiential learning methods to grow talent and ignite potential through mentoring. Jenn is the author of Mentoring Programs That Work, a unique approach to building scalable and sustainable mentoring programs. She has been a speaker at the ATD International conference since 2001 and was a keynote speaker at MentorCom 2018.
---